Come Oscars time every February/March, it's all about the best movies of the year behind, actors who stared in them, celebrities who will attend the ceremony and host parties, and sometimes it is also about controversies that accompany world's most prestigious film award.
Making sure that the "bad stuff" doesn't go unnoticed for years in a row now is Plastic Jesus, whose famous life-size statues made a return to Hollywood Boulevard in Los Angeles once again. After last year's take on the industry mogul Harvey Weinstein, who is the center of the sexual harassment scandal that sparked the #MeToo movement, the street artist now portrayed actor Kevin Hart.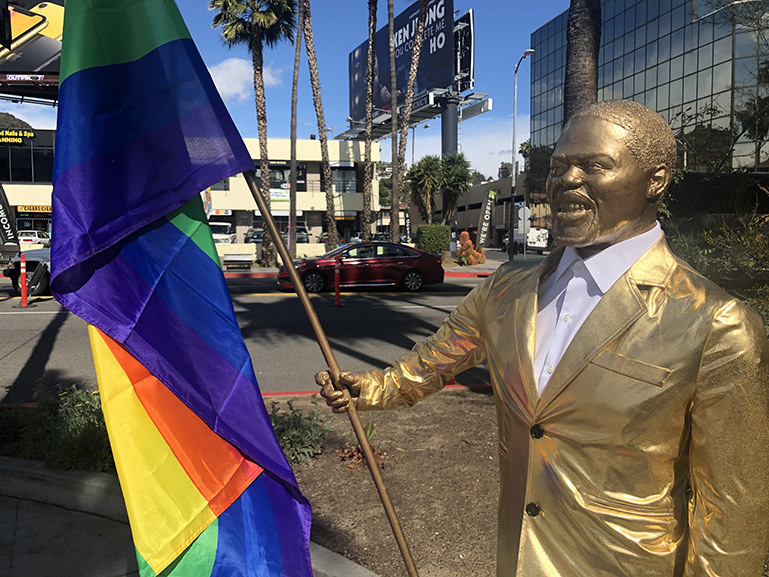 Kevin Hart Makes a Hollow Apology, Oscars 2019
Just around the corner from the famous Dolby Theater, a large statue of comedian Kevin Hart can be seen wearing a golden suit and holding a rainbow flag. In Plastic Jesus's signature style, the figure is standing on a small red-carpeted pedestal with "Hollow Apology" written on it.
The message couldn't address the issue more directly: Hart was set to host this year's Academy Awards ceremony, but was removed from the position after his old Tweets containing homophobic comments resurfaced. Although he received serious criticism, Hart refused to apologize, before finally doing so a few days after. Many thought his apology was half-hearted and not very honest.
As a result, the 2019 Oscars will not have a host, for the first time since 1989. The ceremony will take place on February 24, 2019.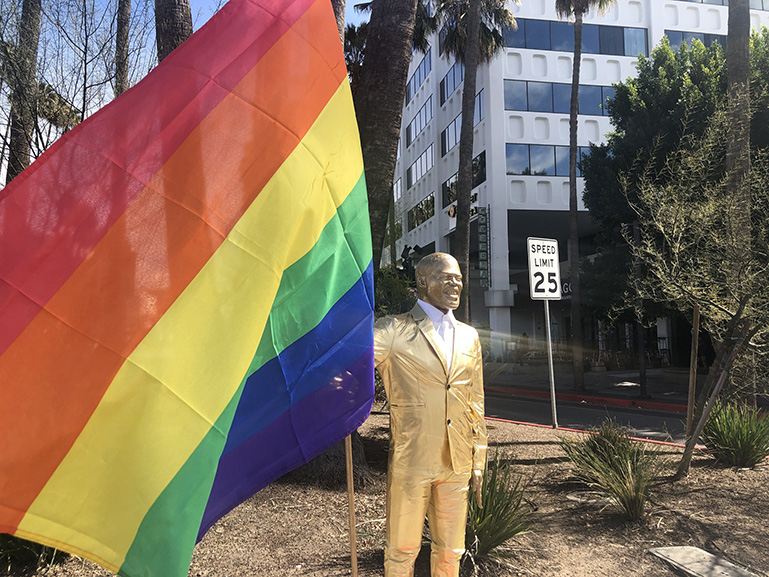 Plastic is the Jesus
A photographer-turned-street artist, Plastic Jesus is an anonymous figure based in Los Angeles. He produces stencils and installations that often carry socio-political commentary inspired by world news and events.
Plastic Jesus's perhaps most famous work is his Oscar statues, which date back to 2014 when the figure of the Oscar itself was installed shooting up heroin. Make sure you check out all the Oscars by Plastic Jesus in our survey!
All images Copyright © 2019 Plastic Jesus inc.