Virginia Tech, Sandy Hook, Stoneman Douglas, Columbine. These are only some of the places now being remembered for the deadliest school shootings in US history. There have been numerous attempts to change, or at least challenge the gun laws in the country, and many artists have dealt with the subject as well.
The latest in the roster is Plastic Jesus, who recently targeted LA stores by placing kids-sized bullet-proof vests in their "Back to School" section. The British-born street artist surely pushed some buttons there, this time pulling away from his latest commentary on celebrities and entertainment in Hollywood.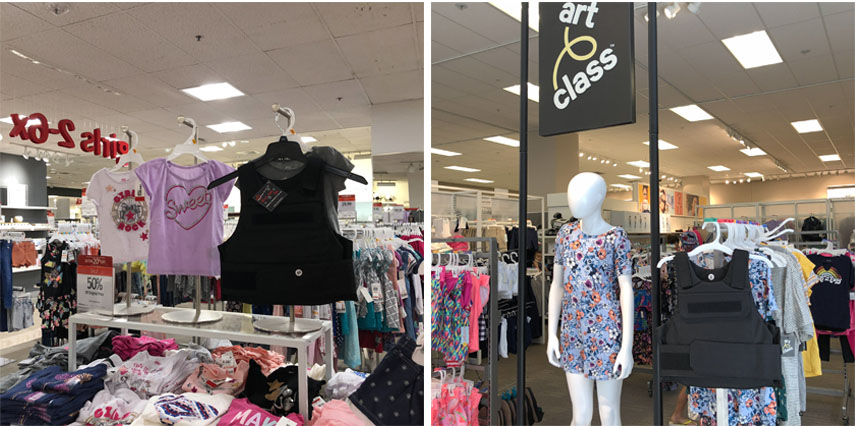 Back to School Bullet-Proof Vests for Kids
If you were to visit stores like Target and Macy's in Los Angeles right about now, you would probably still be able to find the bullet-proof vests by Plastic Jesus.
The hanging label reads: "Show how much you love them. unparalleled protection for you kids. Plastic Jesus Industies" and on the rear "No More need for Thoughts and Prayers - Let your child know how much you love them - Money Back Guarantee - Don't let your child be the next victim."
The vests can be found among school uniform items, are unisex, and seem to be available in different sizes.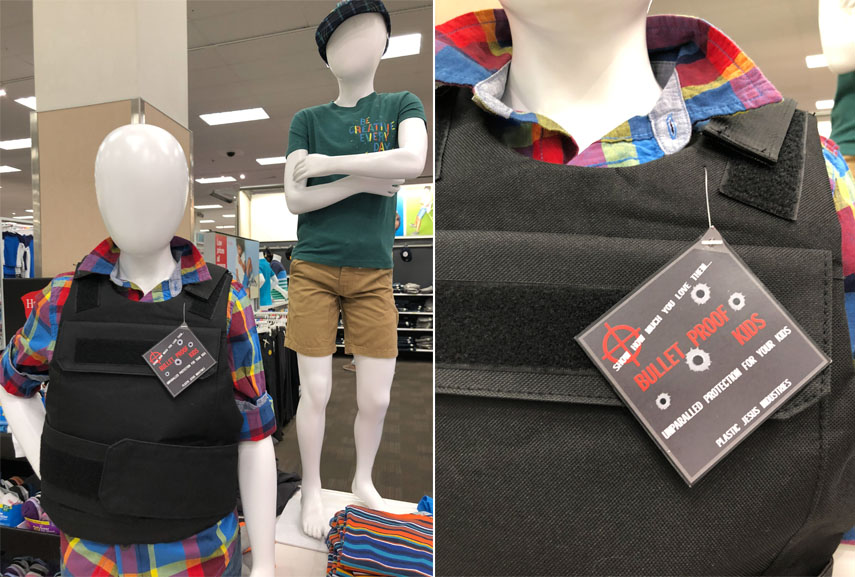 Plastic Jesus Strikes Again
While we typically expect him to grace us with his indirect appearance right around the Oscars ceremony (here you can see his creations on the subject matter), Plastic Jesus does not only focus on the "lighter" themes.
In the past few years, he has address controversial subjects including gun control, immigration and drugs. Donald Trump has also been a frequent target of his; in 2016, Plastic Jesus placed a mini wall around Trump's star on the Hollywood walk of fame.
All images courtesy the artist.