Following the completion of a successful crowdfunding campaign, Virgin Twins announced that the provocative sex art book Modern Whore is prepared for publishing. This genre‐bending publication is composed of a collection of original stories by a former professional escort Andrea Werhun who explained what the book's all about with the following statement:
Modern Whore presents nuanced insights into the complex world of sex work in the twenty-­first century, with Werhun advocating for sex workers' rights, and the importance of telling personal stories.
Besides uncompromisingly revealing stories from the author's past life, Modern Whore features over sixty provocative photographs by the Canadian filmmaker Nicole Bazuin. Nicole, together with Andrea Werhun, is the head of the Virgin Twins, a multimedia company showcasing the provocative, innovative and socially-conscious storytelling of the new generation.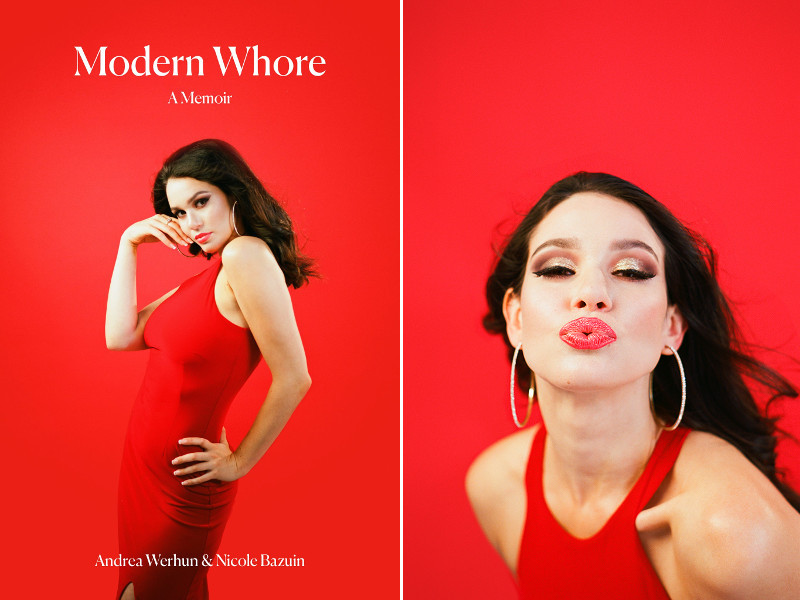 Modern Whore
Unabashedly feminist, sex-­positive and imaginative, Modern Whore is essentially a memoir, just not like any other you encountered before. It captures Werhun's experiences as an escort while shining new light on the complex world of sex work in the 21st century. The word whore was chosen for the title as a way of re-appropriating a word that has historically been used to put transgressive women in their place.
This collection of self-contained short stories provides insights into a woman's complex journey with sexuality, empowerment and freedom, while also defying common stereotypes surrounding prostitution.
Between Werhun's intimate stories and Bazuin's erotically charged visuals, Modern Whore is a marvelous mix of honesty, challenges and disturbing aspects of sex work, filtered through shame, stigma and sexual assault. It offers a different perspective on prostitution, substituting commonly found beliefs with an idea that sex work is an empowering, flexible and well-­paid job.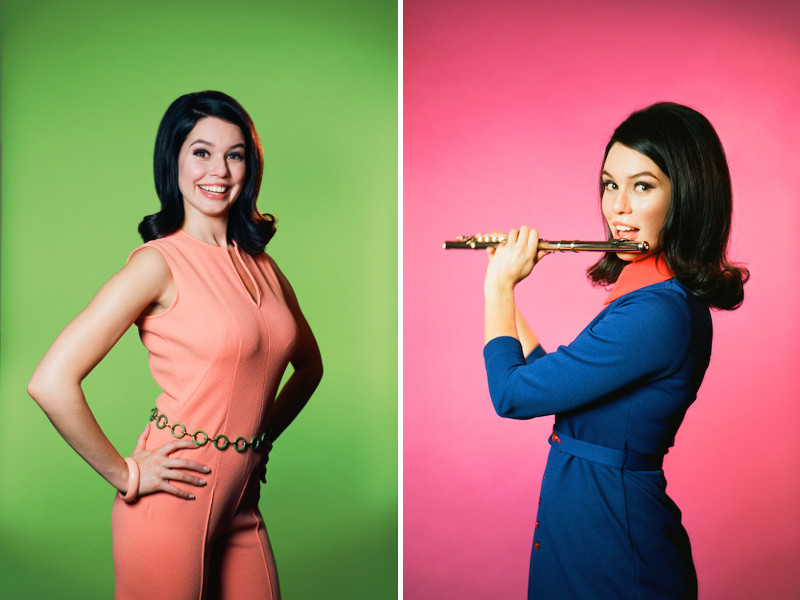 Andrea Werhun and Nicole Bazuin
The author of stories tucked away inside Modern Whore's covers, Andrea Werhun is a writer, performer and former sex worker. Before finishing the short stories for the Modern Whore publication, this graduate of Toronto's University played the lead role in the award­‐winning short film Satan's Dolls and the feature film Advocate. Andrea also writes about about sex and consent for Playboy.
Nicole Bazuin is an award-­winning filmmaker, photographer and visual artist from Toronto. Besides running Virgin Twins with Andrea Werhun, Bazuin is also the founding director of Madeleine Co., an art collective interested in re-imagining social issues through experiential storytelling and multimedia art.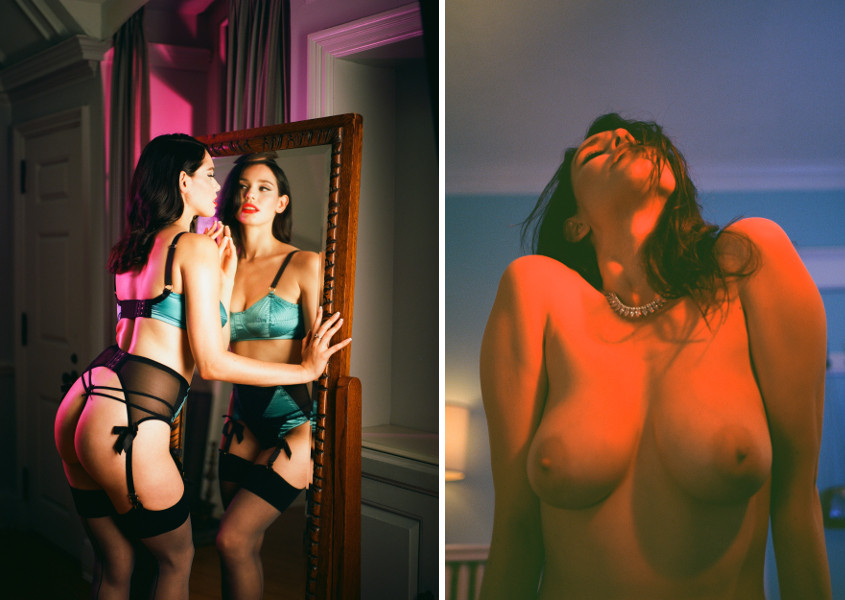 A Provocative Sex Art Book from Virgin Twins
Ultimately, the creators of Modern Whore advocate for sex workers' rights and the importance of telling personal stories regardless of conventional pressures, while also confronting negative assumptions placed upon women who overtly express their sexuality. Modern Whore's official book launch will take place on March 3, 2018, on the International Sex Workers' Rights Day, at the historic Jefferson Market Library at 425 6th Avenue in New York city. The event will be hosted by journalist Tina Horn.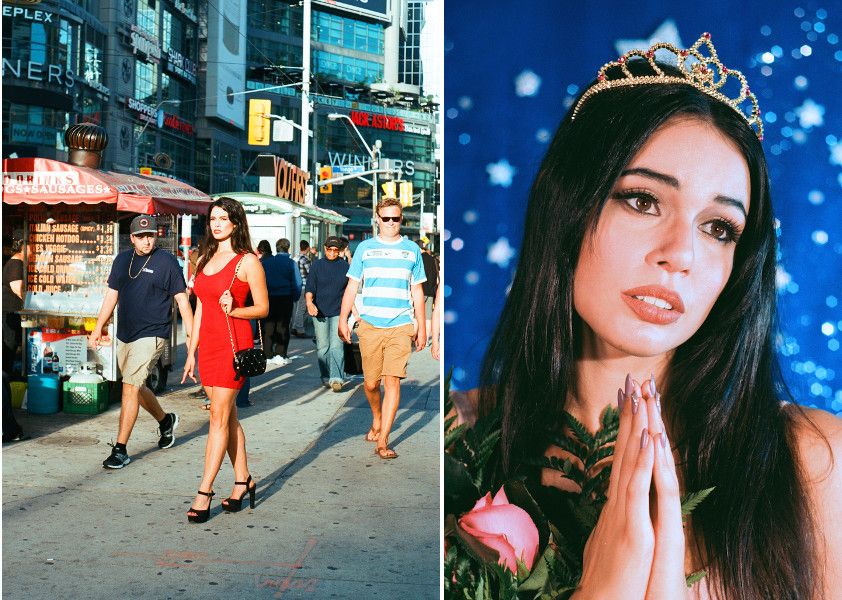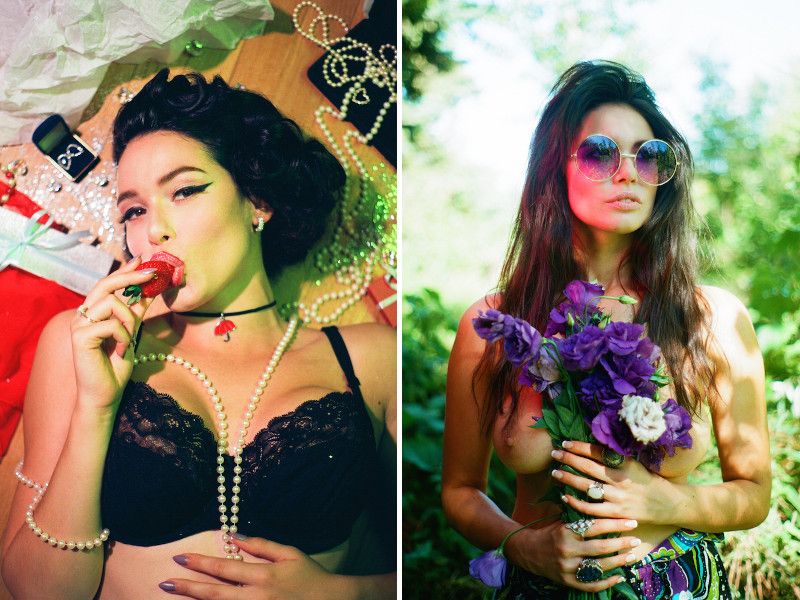 Featured images: Two photos of Modern Whore creators, Andrea Werhun and Nicole Bazuin; Photo of Andrea Werhun from Modern Whore; Photo from "Banana" story; Photo of Werhun from "Touched" story; Photo of Andrea from "Walter Wack" story. All photos by Nicole Bazuin / Courtesy of Virgin Twin.