Reflecting upon the sheer act of painting, as the procedure for conjuring up a permanent mark, Poesia produced a new series of canvases and collages, to be exhibited in a show evocatively entitled Reflexive. The acclaimed graffiti artist has made a name for himself in street art, but his body of work encompasses much more than the graffiti world. He's an urban artist, a self-taught creative, who has a stunningly analytical and traditional approach to pictorial exploration, whether he's diving into geometrical or gestural studies of letter forms, deconstructively analytical homages to old masters he admires, or in situ installations, spreading wider than the wall. An amazing mixture of immediacy of graffiti art and the contemplative quality lying behind it, inspired the artist to devise a concept of Graffuturism, a movement within a movement.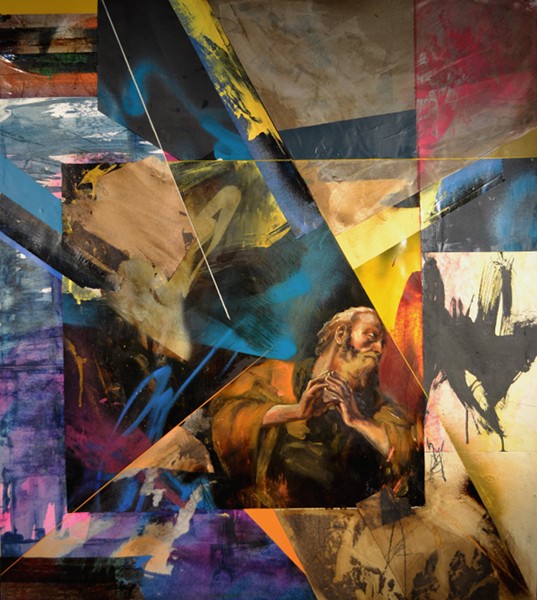 Poesia
Born in 1975, Poesia is based in San Francisco, while his street art activity spans over past 25 years. As many of his peers, his artistic path started by writing his name thousands of times, thus developing lettering and style, while deflecting from the sheer recognizability of a tag soon, and entering deeper realms of action painting and its expressive potential. Abstract, yet direct, street art of Poesia is executed swiftly, providing a performative value to the act of painting, energized by the artist's mind and body alike. Poesia is internationally acclaimed and his work has been exhibited worldwide, from Milan, Paris, London and Glasgow, to Miami, Portland, LA and his native San Francisco. He also acts as guest speaker, as he did recently in Bologna, and he curated numerous exhibitions, such as L'Avenir at White Walls last year, presenting a group of Graffuturist creatives.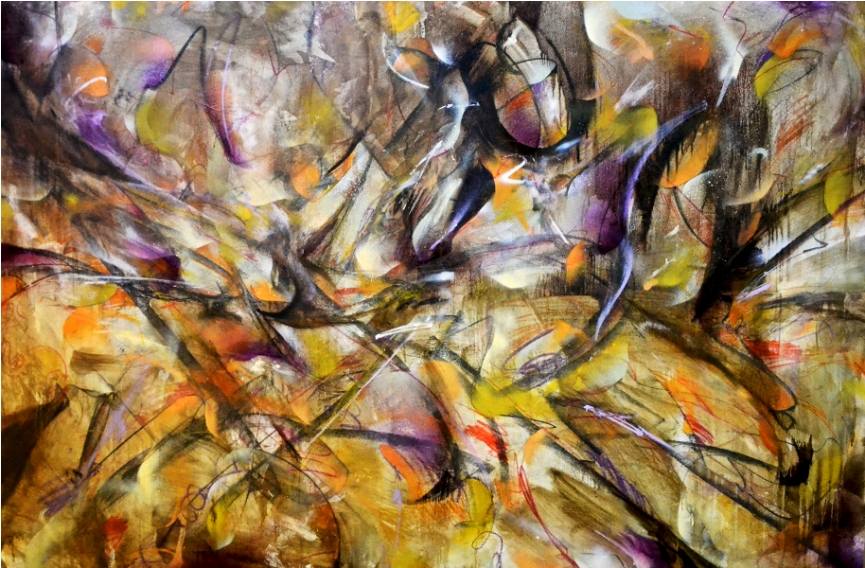 Graffuturism
Graffuturism is a movement, covered by a blog, initiated in 2010 by Poesia. It's a synthesis of multiple intellectual and visual ideas, including deliberate impressiveness of work, accessibility, yet openness to interpretation. Complex and analytical, graffuturistic works are hard to define, but easy to recognize, often featuring prominent geometrical elements or grids, upon which they are built. It's a new aesthetic philosophy, derived from the two foundation words - graffiti and futurism - where artists such as Poesia himself, Augustine Kofie, Borondo, Chazme, Duncan Jago, Sainer or Vesod find their place. Poetics of the new expression, eclectic and thought out, allude to the future of artistic creation.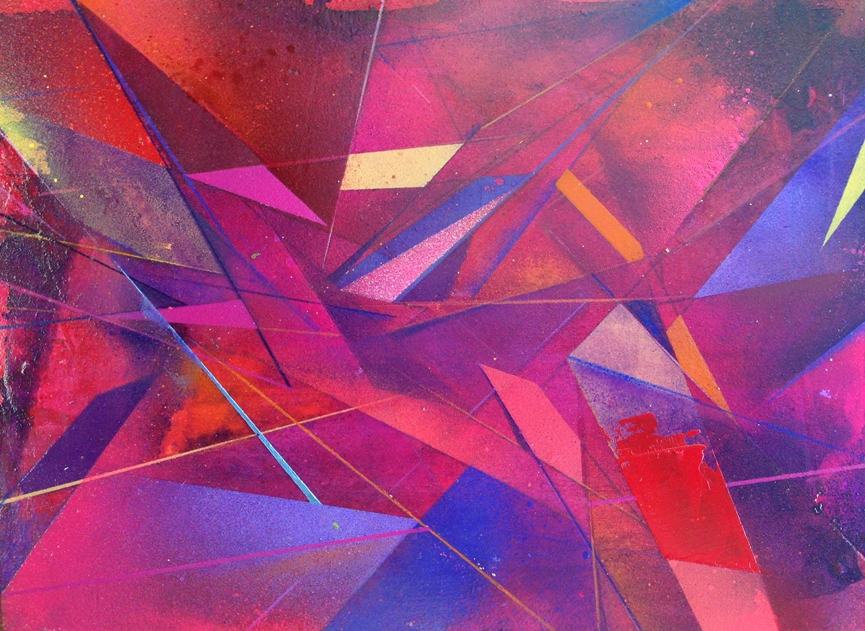 Reflexive
Understanding the importance of action in the work of Poesia, the series that will be presented at the Shooting Gallery can be understood better, as a spontaneous eruption of creative energy. Reflexive is a conjunction between voluntary and compelling in creation, opening on August 16, 2014. Works on display will include large scale canvases and collages, remaining on view through September 6, 2014.