Decades after the post-war depression and the emergence of vigorous and excruciating abstract styles in art, we are facing yet another postmodern struggle with reality. We all live in a global village, where everything is accessible, available, where everything influences everything, while cultures, styles and ideas merge constantly. Born in the street, out of the same struggle or lethargy that once bothered historic painters, urban art is perhaps the truest of the contemporary styles. And within this diversity we, again, encounter a strong tendency towards the abstract, the contemplative, the other, as an anti-reflection of materialism and popular aesthetics, which drive the visual culture today.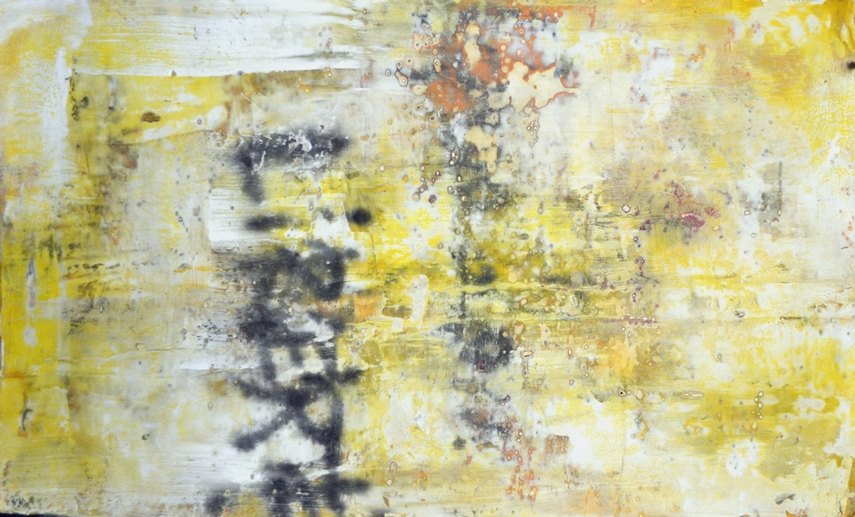 Poesia & Geso Two Men Show at 886 Geary
Two artists, different, but working in the same plane, are opening an exhibition today in San Francisco, displaying their achievements and thoughts in the domain of formless abstraction. Poesia and Geso have made a series of works each for the show entitled Un-formal, bringing to the 886Geary Gallery their visions on what would today be the anti-classical course.
Guidance for Poesia and Geso basic idea can be found in Gerhard Richter's statement about the Informal being the opposite of the constructional quality of classicism. They have found parallels in this thinking and their own and translated it onto canvas, maintaining a distinctively urban character. Their concepts lie, not only in the ideas once followed by Pierre Soulages or Jackson Pollock, but in the much more contemporary notion of lack of form as a negation of constraining rules - in art or society both.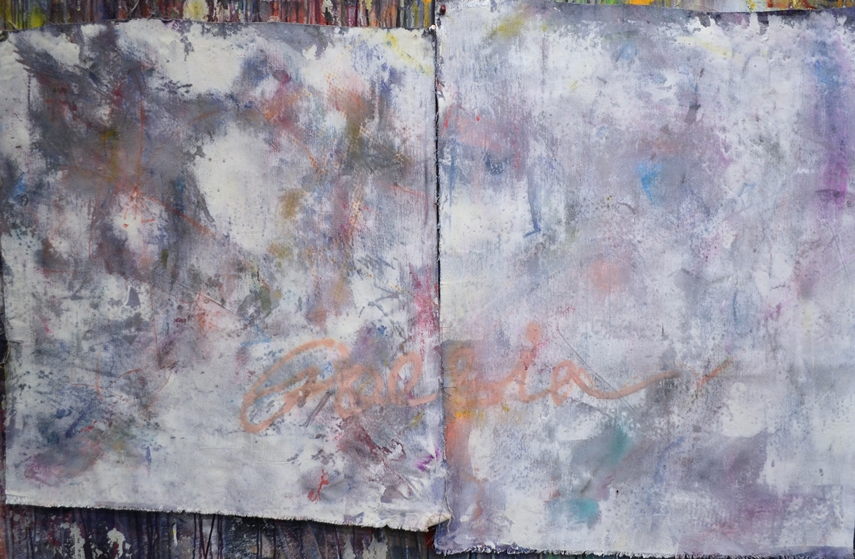 Un-Formal - All that is Informal and Not Formal
New series of artworks by Geso and Poesia at 886Geary Gallery makes the epitome of the Un-Formal concept, making a deliberate diversion from historical and academic canons, suggesting another manner of painting born out of the history of urban art. Both of the painters emerged in the graffiti scene, but as they abandoned letterforms, their expressions have assumed another quality, more contemporary, even though unequivocally connected to their street art roots.
They are pioneers in the new direction in painting, where even formal education is rather replaced with innate energy and talent, mixed together with [alternative] artistic experiences of the world of graffiti. Non-objectivity, coloristic bravures, gentle transitions prevalent in the medium of aerosol, theoretical backdrop and recognizable expressions bring Poesia and Geso into the center of today's abstract urban art.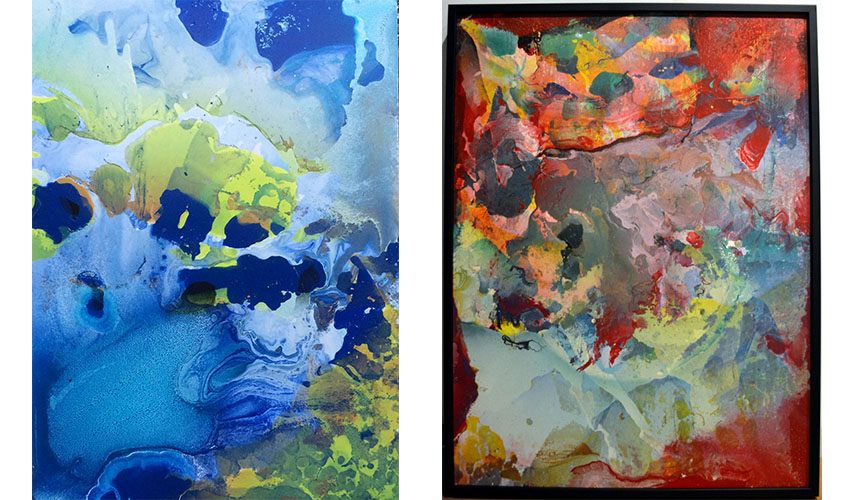 Un-Formal Materials by Poesia and Geso
Materials present in the latest Un-formal artwork by Poesia and Geso is, as expected, contemporary, with a strong presence of DIY elements adopted from the urban art background. Oil paint is replaced with Latex paint, canvas is made of masonite panels of compressed wood, or it's not stretched at all, spray paint is the foremost technique. Geso's pieces are rich in DIY materials, pointing to their graffiti origins, but aesthetically giving out a different result filled with bright, vibrant color and free informal solutions.
Poesia is the famous abstractionist in the urban art world, and this show will continue the path of his progressive graffiti, perhaps opening another door within the Graffuturism movement.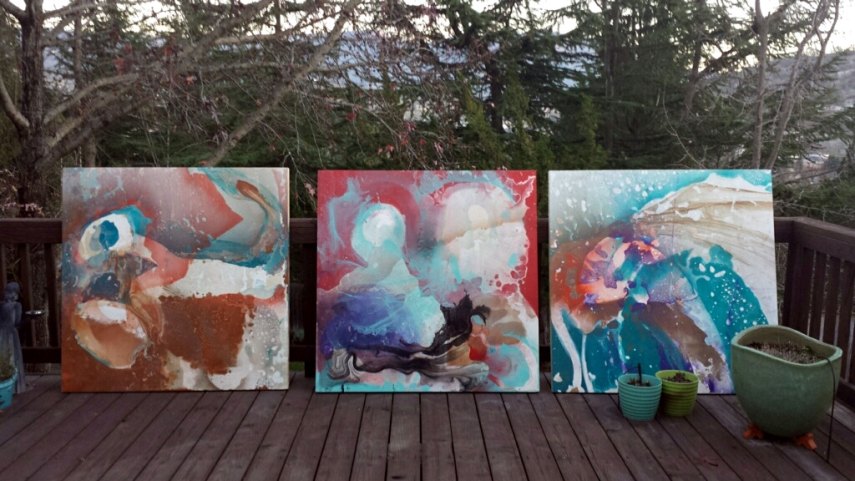 Exhibition at 886Geary Gallery
Defying traditional elements in the formal painting and seeking visual solutions outside the expected artistic paths, Un-Formal exhibition by Poesia and Geso is opening today, on February 21, 2015 at 886Geary Gallery in San Francisco and it will run through March 7, 2015.
Another luminary of urban abstraction abandoned letter forms even earlier, only to become one of the leading names of the movement. His name is Futura, and you can read an exclusive interview we did with the master for his last exhibition in Shanghai.
Scroll down for a selection of artworks from Un-formal exhibition and a Price list at the end!
Crazy about abstraction in urban art? Sign up for My Widewalls and get into the scene!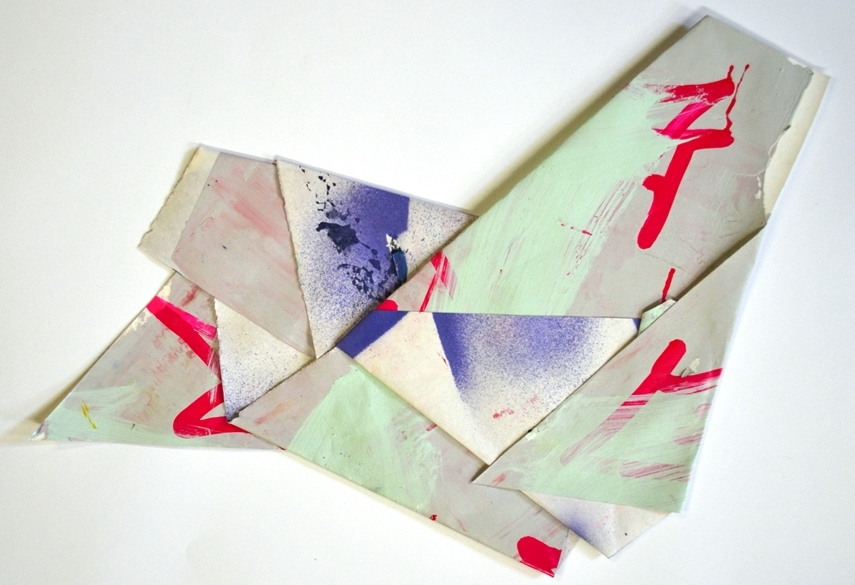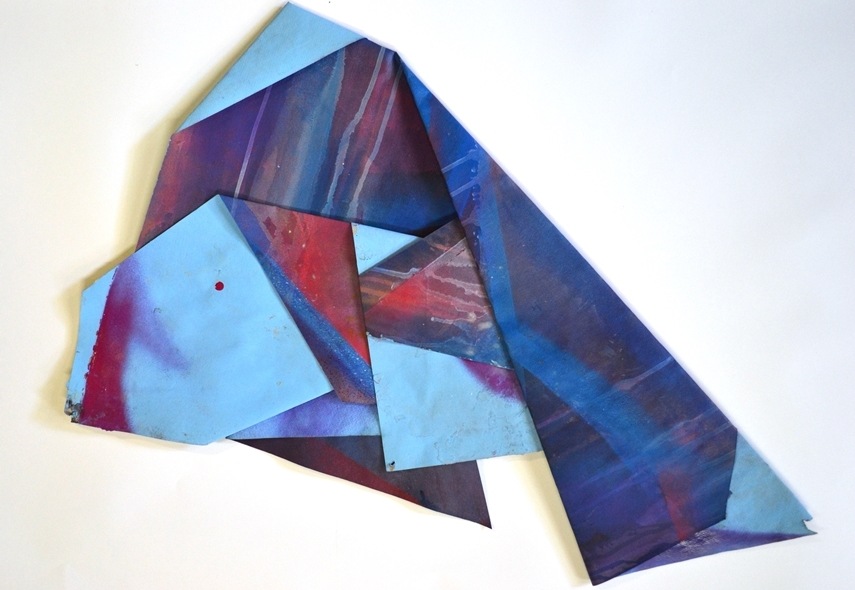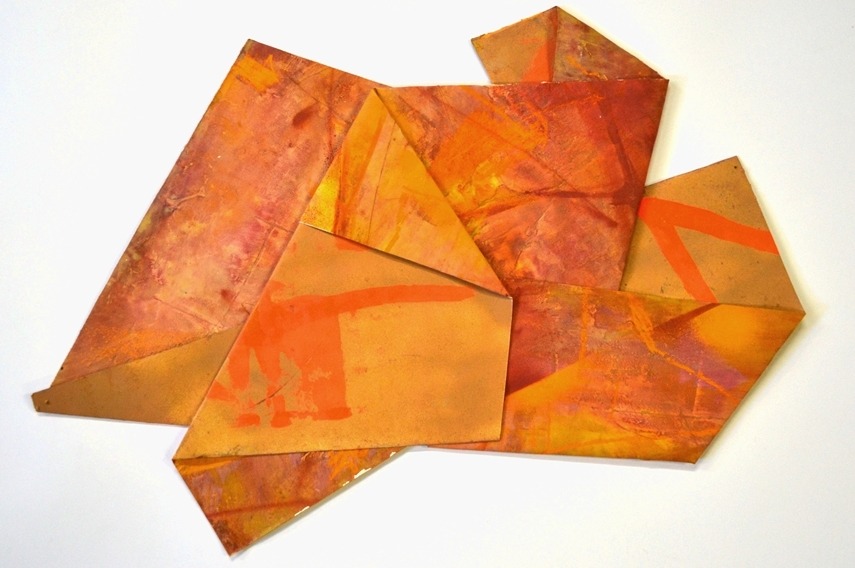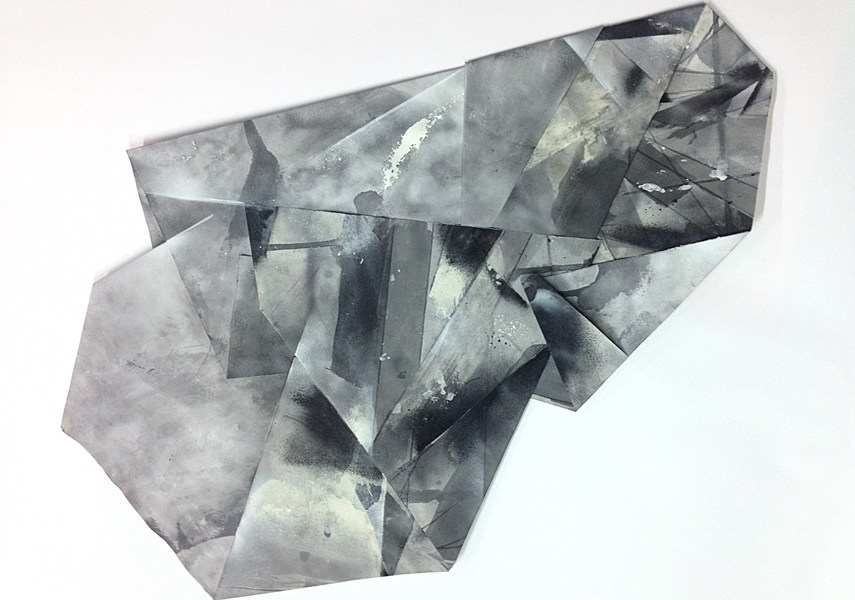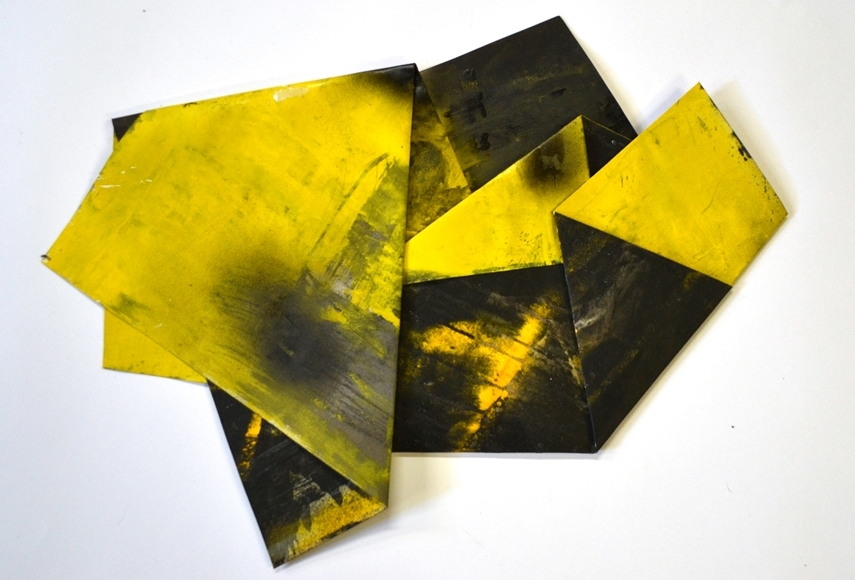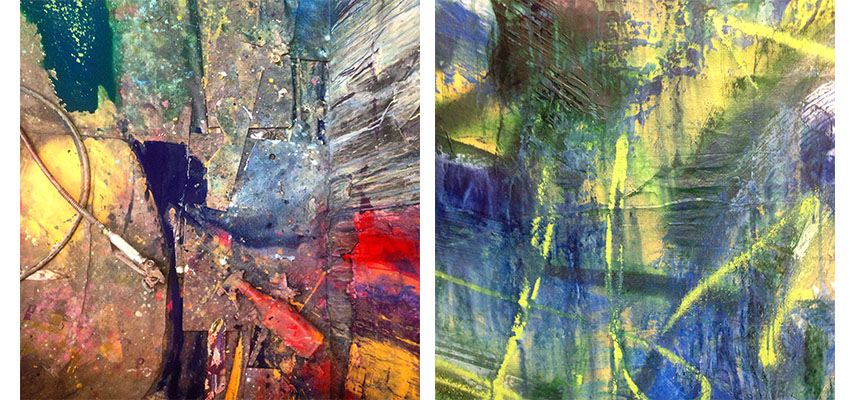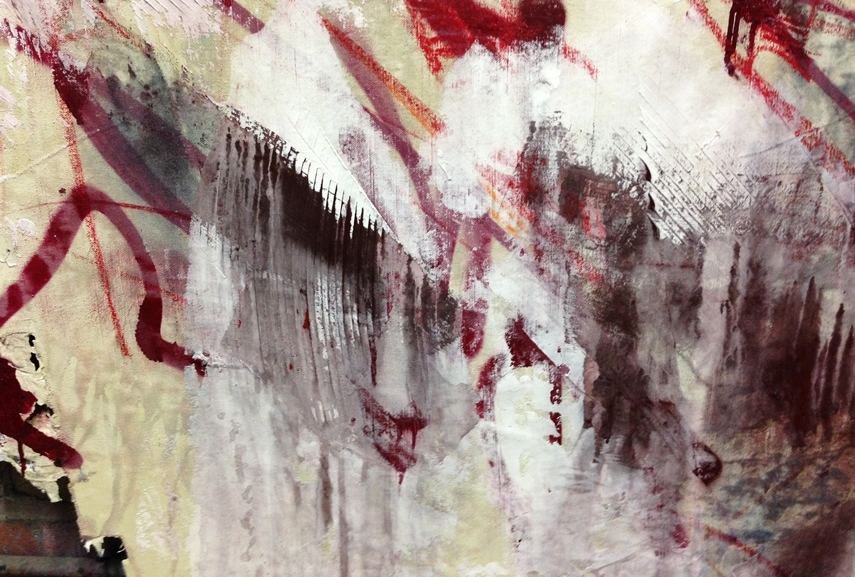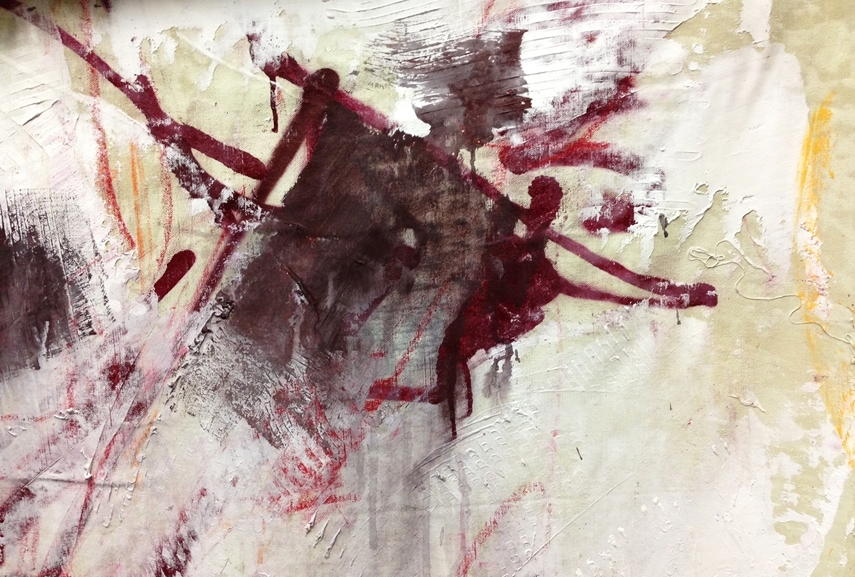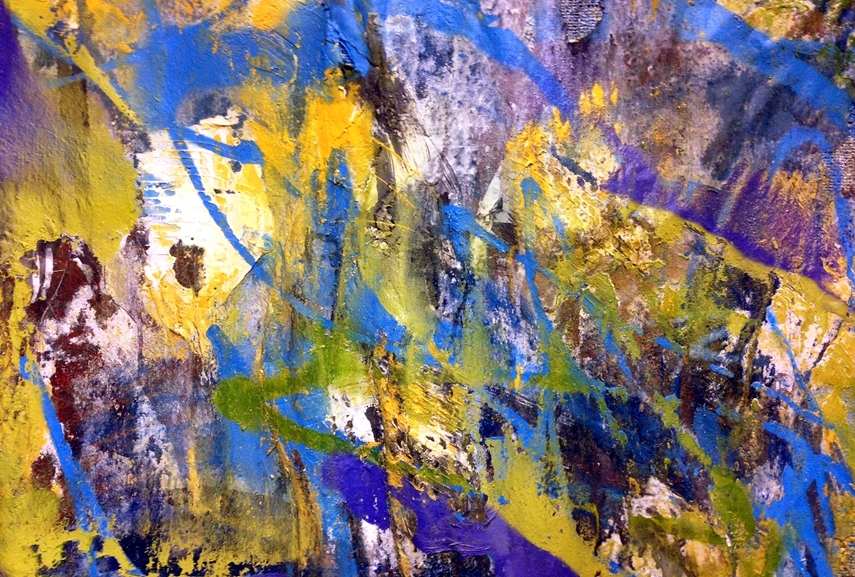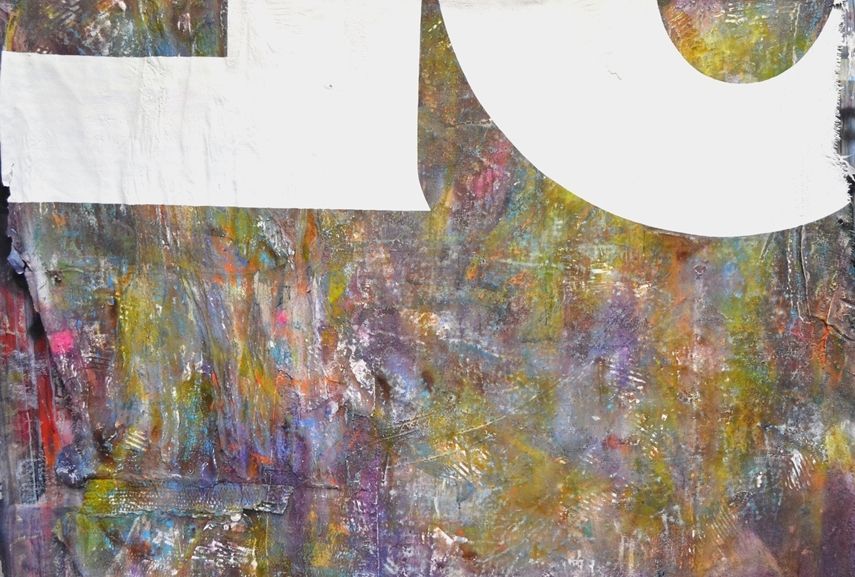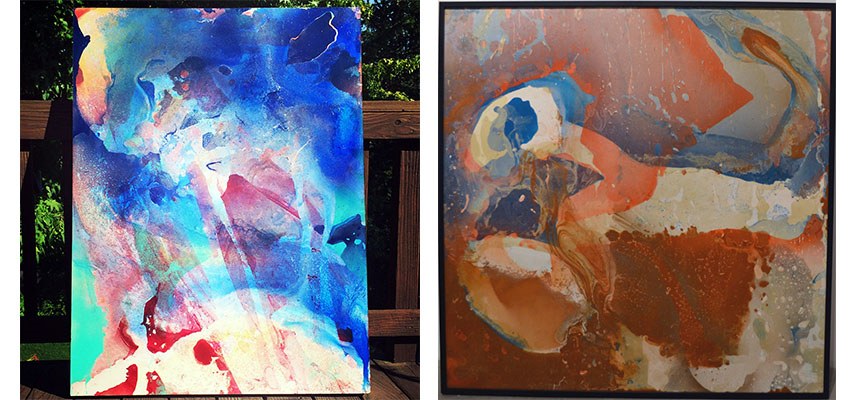 All images courtesy of 886Geary.