Polish artist Nawer combines architecture and painting to create his colorful, multilayered abstract artworks. The artist who has been a part of Polish street art scene for over two decades will present his new series of canvas works at the exhibition entitled Change perspective. His latest painting series that will be on view at Punto618 art gallery in Turin are inspired both by artist's formal education and natural phenomena such as fire, shadows and colorful plains. The Polish artist takes on a fresh approach to painting by combining the traditional techniques with interior and graphic design and contemporary media. Triangular patterns and layers of paint are stacked in such manner that they create the illusion of the third dimension thus adding an architectural quality to the two-dimensional paintings.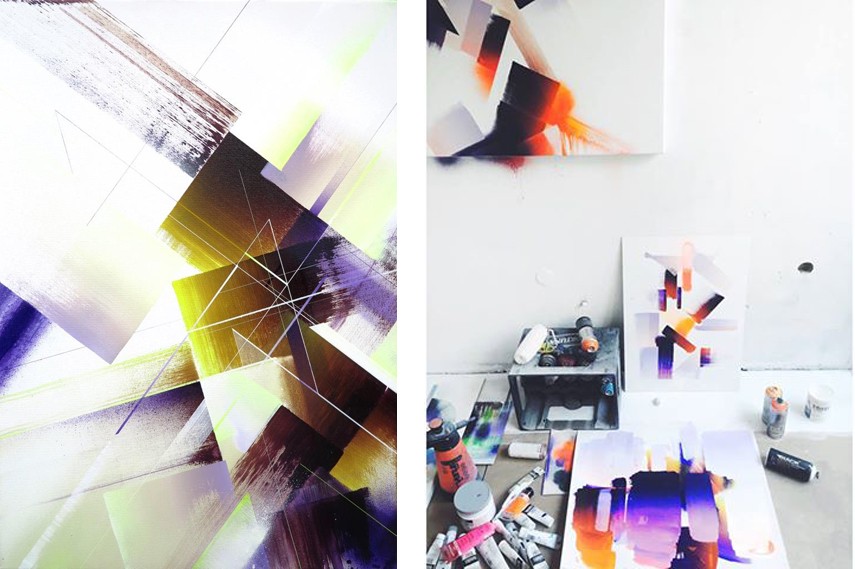 The Influence of Graffiti and Street Art
Street artist and Graffuturism art group member Nawer graced the streets of his hometown of Krakow in Poland and other cities around the globe with graffiti, murals and public artworks for decades, but his works can be seen in numerous galleries as well. Having graduated in fields of architecture and urbanism the multi-talented artist always strived to combine his constructional background with classical painting. That's why Nawer uses basic elements of architecture such as space, volume, mass and rhythm and juxtaposes them with geometrical patterns and perspectives typical for abstract painting. The influence of graffiti and street art is visible in the use of aerosol as the main media in his work. A series of abstract layered paintings emerges as the result of this unusual mixture of art genres.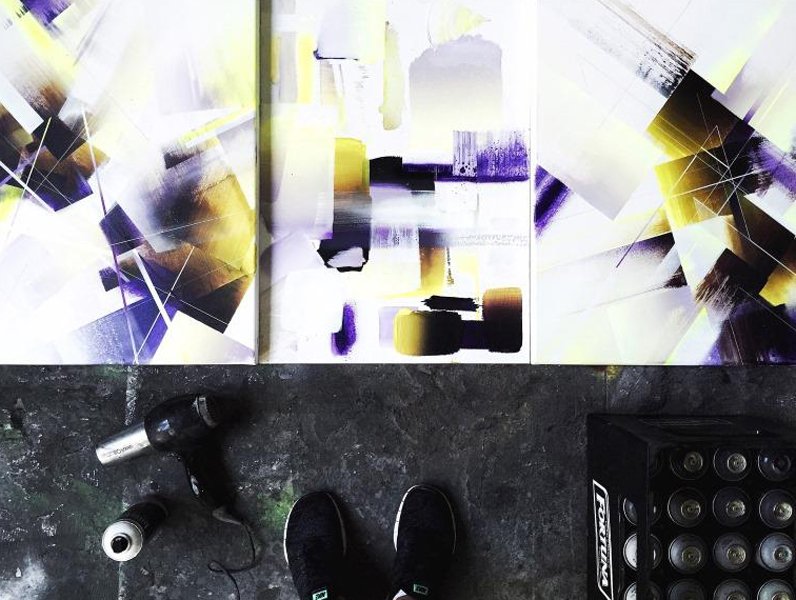 Geometrical Abstraction by Nawer
In his upcoming solo show, the artist urges the viewers to change perspective with a series of abstract geometrical works. His intricate style is marked with an array of clear lines that intersect large planes of colors that are twisting and overlapping with adjacent blocks of paint. Consequently, an array of sharp angles appear thus creating the illusion of depth. This illusion is further highlighted with the use of carefully thought-trough color palette. Black, white and neutral tones are combined with fluorescent colors that add liveliness to Nawer's pieces. His fire-inspired artworks are infused with an array of vivid orange tones while his depictions of morning shadows contain a much calmer color palette. At times, the artist steps away from his perpetual geometrical shapes to add a human quality to the meticulously crafted graphics. Drips of paint that intersect the large triangular planes add a notion of spontaneity to rigid, almost mathematically precise patterns.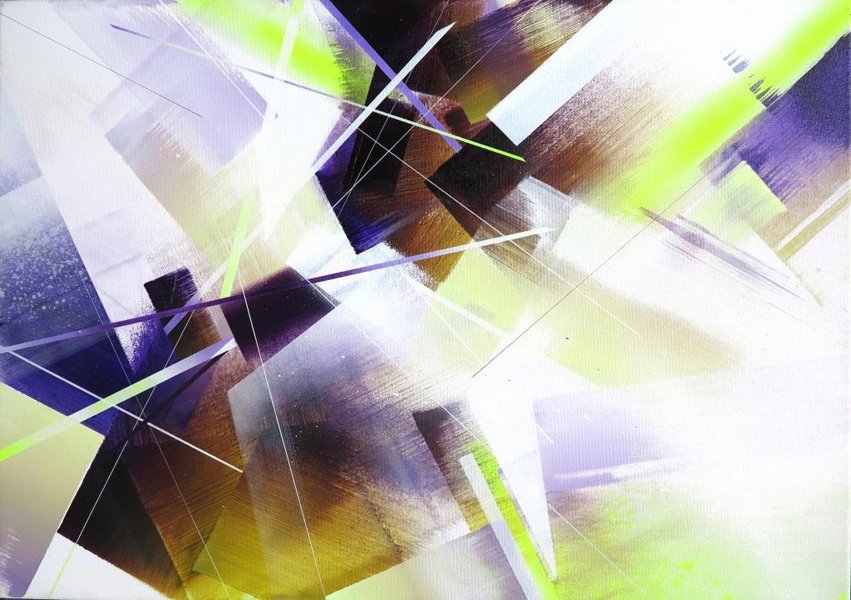 Change Perspective Exhibition at Punto618 Gallery
Change perspective exhibition of new works by Nawer will open on Sunday, September 18th. The visitors of the gallery in Turin will have the opportunity to see the latest series of three-dimensional aerosol on canvas works by one of the best artists from Poland. Change perspective solo show will be on view till October 23rd, 2016 at Punto618 gallery a venue that's focused on promoting young emerging artists located in the historical center of Turin, Italy.
Featured image: Nawer - Nitro Spice II, detail. All images courtesy of Punto618 gallery