Polish urban art has proven to be a growing and simulative phenomenon within the arena of street art. Artists from Poland are widely recognized today, all of which was made possible through the activities of inspiring artists. The recognizable style and the intense street activity have rendered Polish artists to showcase work and spread their imagery across the borders of Eastern Europe and all over the globe. Through Polish Urban Art project, the public of Europe's seven cities will be able to enjoy the work and creative process of individuals coming from the cultural environment of Poland. Everything began in October in Kiev, and it will conclude in the city of Lublin, a home base of the "traveling exhibition."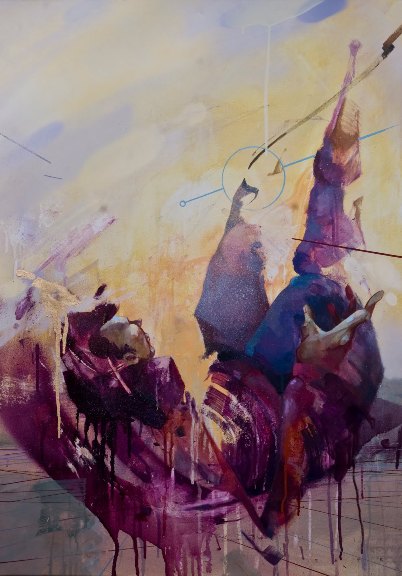 The Artists
There wouldn't have been such an amazing urban art scene in the society of Poland, if there wasn't a number of inspiring individuals. Polish Urban Art project incorporates a number of talented artists who are going to visit European towns during the autumn and winter of 2014. It is quite an interesting list of creatives from Poland: Chazme and Sepe, whose interesting collaboration can be witnessed in Luxembourg, where the duo created an homage to Stanislaw Lem, polish science-fiction writer; the work of Czarnobyl reminds us of the technology and progress driven society we live in; on the other hand, the Eastern European folklore imagery of Etam Cru takes us on a journey to the fantastic possibilities of our imagination (read about the duo's most recent adventures in our article Etam's Bedtime Stories); in addition, we will be able to see works from the architecture inspired graphic designer and muralist M-City, as well as the typography oriented style of designer Pawel Ryzko; other talented artists include Autone, EloMelo, Kamil Kuzko, Mat, Nawer, Pener, Pepe, Szczerbak, Zbiok, Uran, Proembrion, Robert Proch and more...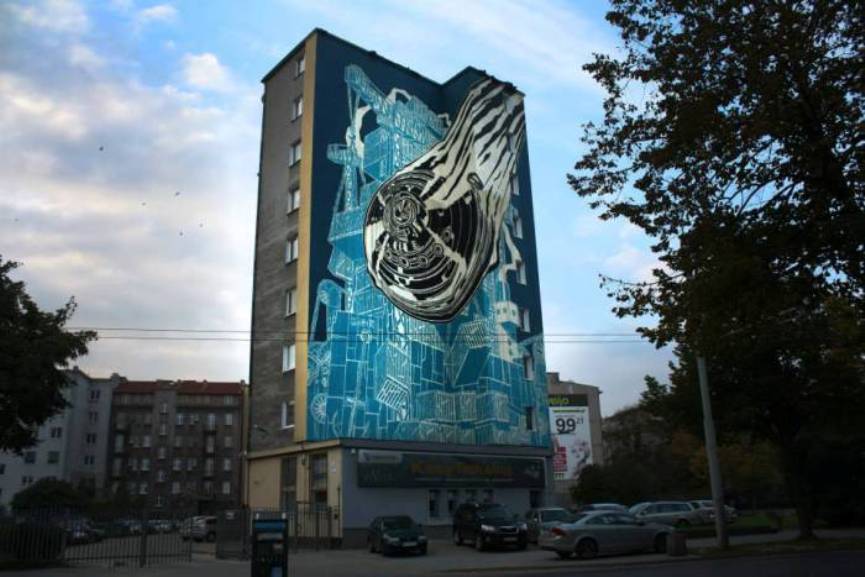 Polish Urban Art at Urban Spree
The project is organized by Europejska Fundacja Kultury Miejskiej, through the cooperation with numerous galleries in Poland, Georgia, Ukraine Belarus and, of course, Urban Spree Gallery in Berlin, Germany. During the period between October 20th and December 14th 2014, the exhibition will travel to Kiev, Lviv, Minsk, Stockholm, Paris, Warsaw and end in the city of Lublin, which is, together with the Ministry of Culture and National Heritage of the Republic of Poland, financially supporting the project. At Urban Spree in Berlin, the public will have a chance to experience and appreciate Polish urban art from November 13th to November 16th 2014. The show will also feature a documentation of the evolution of Polish street art, beginning with photographs captured by Edward Hartwig in the 1950s.