There is a secret idea hidden within the artworks of the popular Iranian artist Pooya Aryanpour, as he claims himself, and the audience will get the chance to reveal its meaning at the upcoming exhibition at Sophia Contemporary Gallery in London. As the first Aryanpour's solo show in the UK, this will be a unique opportunity for viewers to discover the enigmatic delicacy of richly textured surfaces with abstract shapes and intense colors. The exhibition will include a wide range of his well-known mirror sculptures accompanied with new paintings from the Under the Shell series.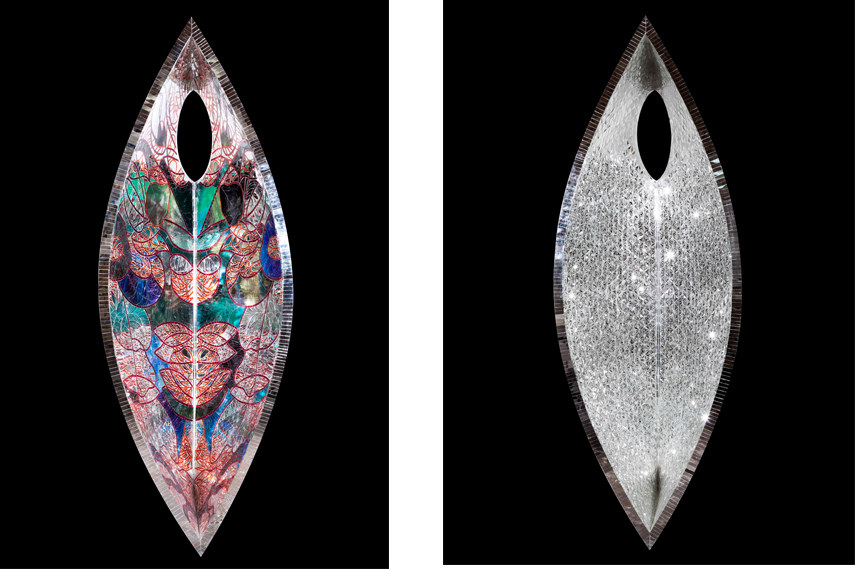 Philosophical Approach and Artistic Practice
Jacques Derrida's theory of deconstruction had a great influence on Ayanpour's work. The connection between the philosophical approach and the artistic practice may not be too obvious, but it was due to the artist's father that this concept was introduced to Iranian academic circles in the first place. Growing up in a truly academic family devoted to bringing modern social sciences into the Iranian society of the 1960s, Pooya Aryanpour had found his inspiration in the work of some of the most profound thinkers of the 20th century. His family heritage brought contemporary expression to the artist's work, mixing the local visual culture with the Western abstract art.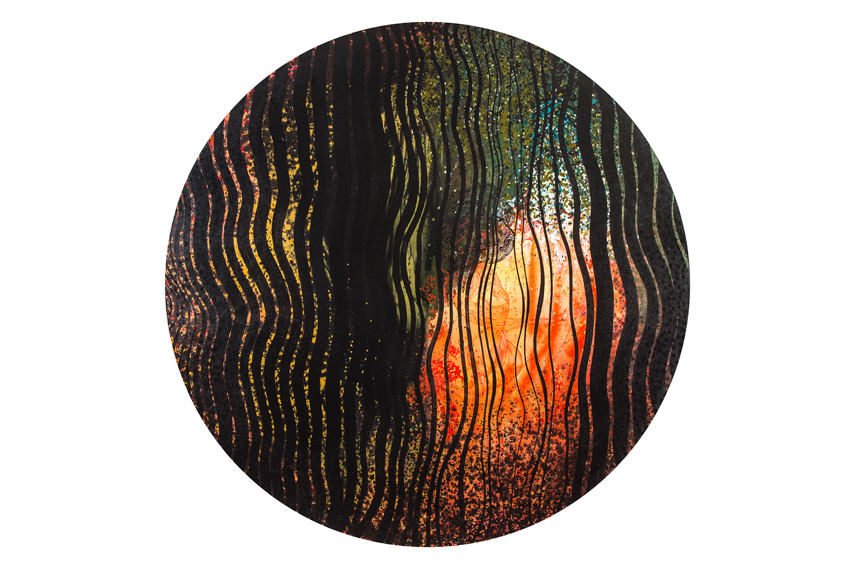 Everlasting Feeling of Motion
Aryanpour's interests went further than cultural symbolism. He had started experimenting with a poetic notion in colors and various forms, and he slowly incorporated symbols of flowers, typography, and architecture in his work as well. Besides that, his artworks are also recognized as a showcase of a strong feminine principle, which is usually interpreted as the secret idea that the artist likes to mention. While trying to shape his painting and sculpture skills furthermore, Pooya Ayanpour came on to something that truly intrigued him, and basically set the flow of his widely renown art series. It was the tradition of mirror works, in Iran better known as ayeneh-kari, which originates from the ornamentation of the ceilings of Iranian mosques with mirror mosaics. This original technique enabled the artist to create mirror-like surfaces that evolve everlasting feeling of the motion, always changing itself, depending on the viewer's perspective. It is especially visible in the series Beautiful Virgin and Temptation from 2015, where the artist used mirrored sculptures to explore the sense of flexibility and resilience.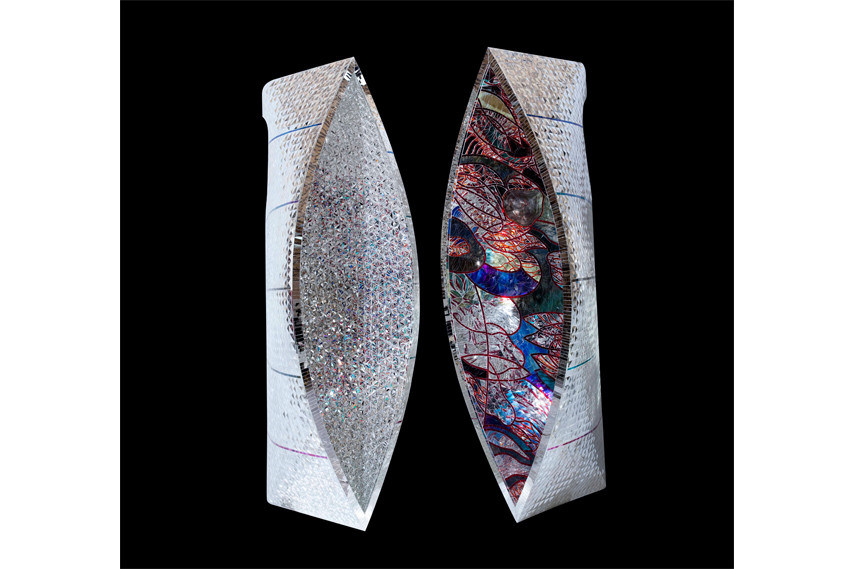 Pooya Aryanpour Exhibition in London
Pooya Aryanpour is a painter, sculptor, and an art teacher, living in Tehran, Iran, whose artworks have been exhibited all over the world. The upcoming show at London's Sophia Contemporary Gallery is going to be his first solo show in the UK. Within the exhibition named Under the Shell, Aryanpour's art pieces will be on view from June 10 until July 21, 2016. The private view is scheduled for the June 9 from 6 pm to 9 pm.
Featured image: Pooya Aryanpour - Cold Dark Matter, 2016
Slider images: Left: Pooya Aryanpour - Beautiful Virgin, 2015 / Right: Pooya Aryanpour – Untitled, 2015; Pooya Aryanpour – Temptation, 2015 - Front
All images are courtesy of the artist and Sophia Contemporary Gallery