The new exhibition at Vertical Gallery, Chicago, named ICONS and focused on pop contemporary art, will showcase the works of three prominent creatives who find their inspiration not only in everyday paraphernalia of popular culture, such as Campbell's soups, flags or gas stations, but in its most glittering part - its stars. Ryan Callanan aka RYCA, Brad Novak, and Chris Cunningham all set out to create condensed and representative symbols of today's world in high art, combining motifs, figures and graphic elements from a variety of sources. Their interest in pop does not leave cultural symbols to speak for themselves, as it happened in some instances of historical Pop art, but are integrated in a web of meanings that congeal the significance and force of present-day world into representative art.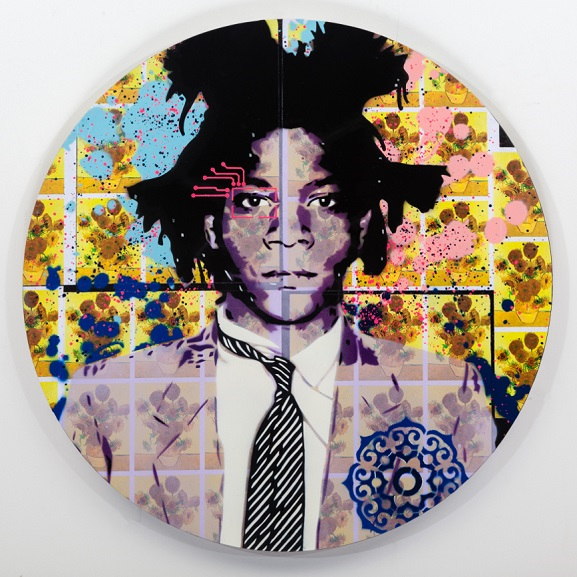 Pop Contemporary Art and Stars Appeal
The motifs shared by the selected creatives for the show revolve around the topic of present-day icons. The American stardom culture was a fruitful filed for artistic explorations in the past - one should just remember Andy Warhol's work. However, contrary to its historical counterparts, current pop art seems more engaged with explorations of different layers that comprise today's popular visual culture. The artworks selected for the ICONS from Ryan Callanan RYCA, Brad Novak, and Chris Cunningham seem uncannily similar in their investment in stardom, but not without an individualistic approach when it comes to techniques and style. These three creatives deploy their previous knowledge of street art and graffiti, including the techniques, to create original takes on present obsession with stars and their unrelenting appeal.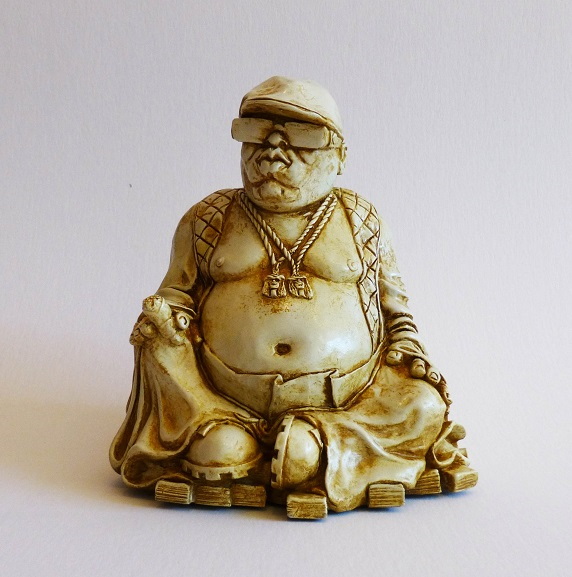 Artists at ICONS: RYCA, Brad Novak, and Chris Cunningham
Ryan Callanan, aka RYCA, draws on knowledge of materials and craftsmanship acquired through his training in industrial model making and creates sculptures and toys. He is a prolific artist working also as a printmaker. His prints and sculptures are widely acknowledged for their refreshing take on present-day culture often including irony and humor. Among his works for ICONS is the sculpture titled Biggie Buddha, which represents the late rapper Notorious B.I.G in a position mirroring Buddha representations. Such citations taken from pop culture but also different traditions are part of the artist's ironic questioning of modern-day icons.
Brad Novak creates unique hand-collaged and stencil-spray-painted works where layers of imagery are arranged, mainly focused on the world of American stardom. His work is a mixture of pop, urban and fine art. On his pieces for ICONS exhibition he combines portraits of some of the cultural icons such as Marilyn Monroe or Dorothy from the classic film the Wizard of Oz with Van Gogh's Sunflowers. Novak lived in London in the early 2000s and its street art scene influenced his work.
Chris Cunningham hails from UK where he graduated from the University of Ulster in Belfast. His work is based in traditional techniques of urban artists, including spray-paint and stencils. Referencing icons of pop culture, skateboard graphics, graffiti, logos, and comic book iconography Cunningham creates a mixture of motifs that surpass their immediate meaning. His pieces are strong statements on today's melee of too exuberant visual iconography.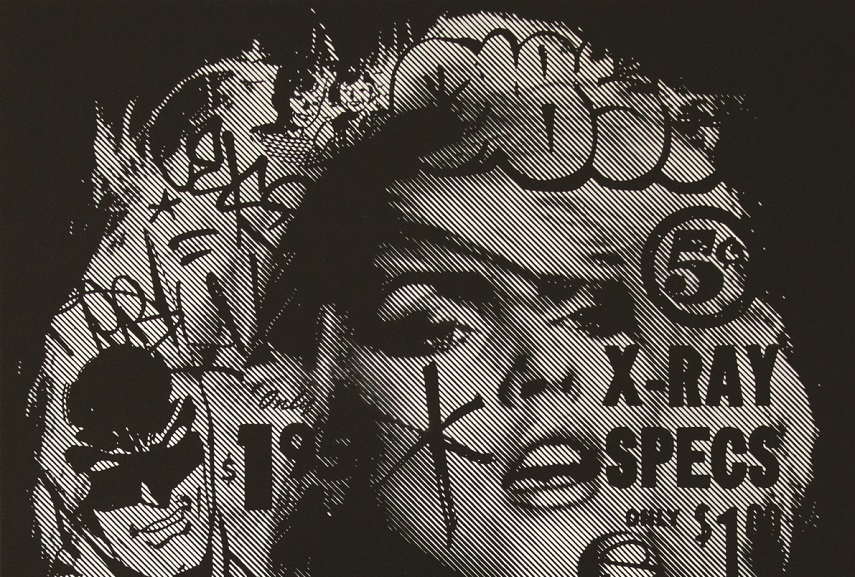 Vertical Gallery and Exhibition Details
Vertical Gallery exhibits and promotes urban, present-day art. Established in 2013 in Chicago, the gallery is focused on bringing urban artworks to broader audience, and on breaching the barriers existing between art collectors, traditional institutions, casual viewers, and galleries.
ICONS a 3-artist exhibition featuring RYCA, Brad Novak and Chris Cunningham will open on November 5, 2016 at Vertical Gallery, 1016 N Western Ave., Chicago. The exhibition will run until November 26. The opening reception will be on Saturday, November 5, from 6-10pm.
Featured images: RYCA - Reservoir Troopers; Brad Novak - Artist; Brad Novak - Bombshell; RYCA - R2 copper; Brad Novak - Farm Boy. All images courtesy of Vertical Gallery.