The end of the year at Haven Gallery is marked by an intriguing exhibition of pop surrealist portraiture by Julie Filipenko titled We'll Wake the Dead. This young Israeli artist from Tel Aviv immediately captures attention with her bold and provocative imagery that often combines innocent motifs with sinister overtones and subjects. This is Filipenko's first solo exhibition at the gallery, and it features ten new paintings and drawings. Inspiration for this set of works comes from the artist's childhood and imaginative tales she heard, but combined with the contemporary elements taken from pop culture. Filipenko whimsically plays with colors, proportions, and fantasy in creation of her own "bizarre and sweet" aesthetics.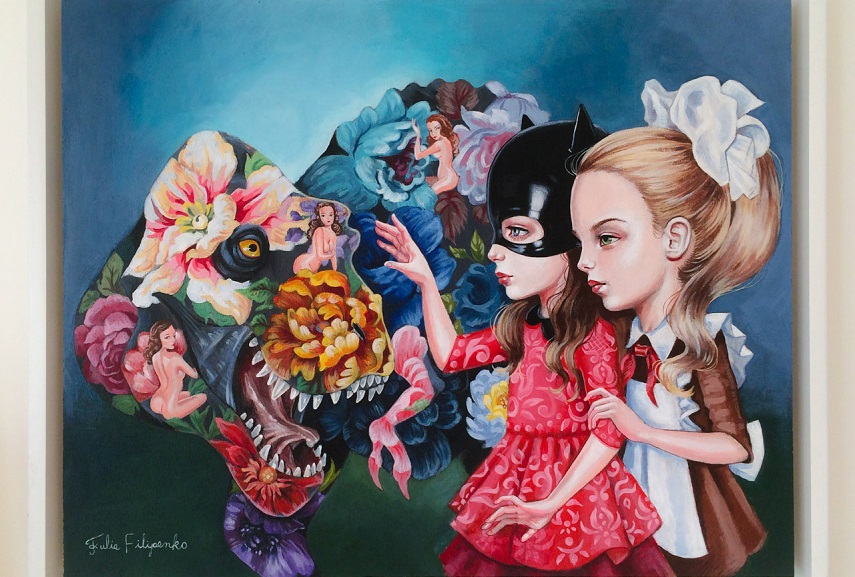 We'll Wake the Dead: The Blurry Line between Beauty and Darkness
"There's innocence and a dark side living side by side everywhere. Boundaries are blurry and wrong and right are gray areas." These words by Filipenko perhaps best describe the atmosphere of her works. Even if one is drawn by certain details that may appear as pure beauty in itself, soon the general composition and the choice of subjects will add a shade of darkness to the initially beautiful world. The combinations of textures and colors add to the effect of children's tales being suddenly twisted out from their serenity into a more dynamic and edgier reality. The unfinished effect achieved through the combination of color and drawings creates an illusion that the worlds and figures we are observing are metamorphosing before our eyes, and the boundaries between beauty and darkness suddenly become uncharted.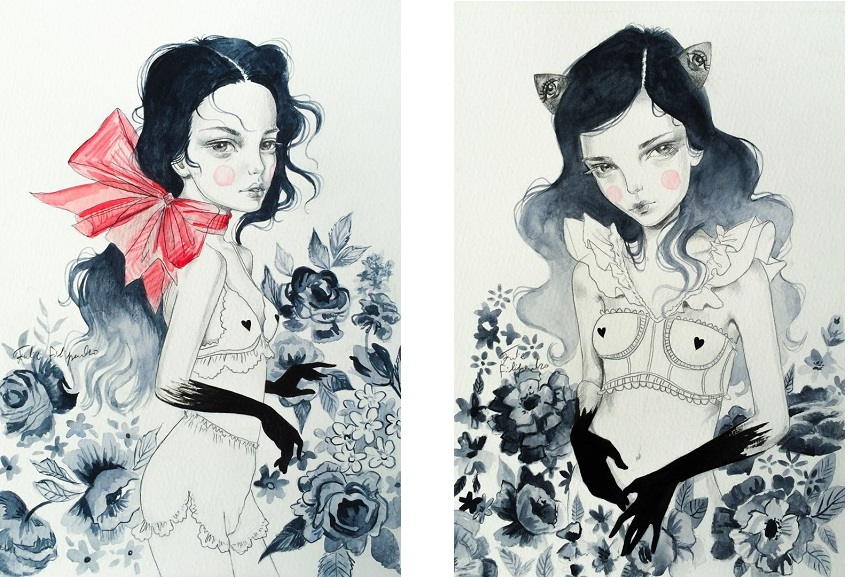 Julie Filipenko's Aesthetics of Macabre Innocence
Julie Filipenko is known for her masterful combinations of youthful subjects with different animals and woodland creatures from around the world in her pieces. She combines different techniques such as pencil drawing, acrylic and markers. She earned a BFA at Bezalel Academy of Arts and Design. All of the pieces she creates are fantasy-driven, eccentric, but often also a bit disturbing. Uneasiness her work may produce in viewers comes from choices of subjects that combine macabre motifs with those of innocence, where rosy-cheeked girls find themselves in nature surrounded and often cuddling with veggie and animal friends. These childhood reveries are deeply ingrained with the love for nature, although often with dark and warning undertones.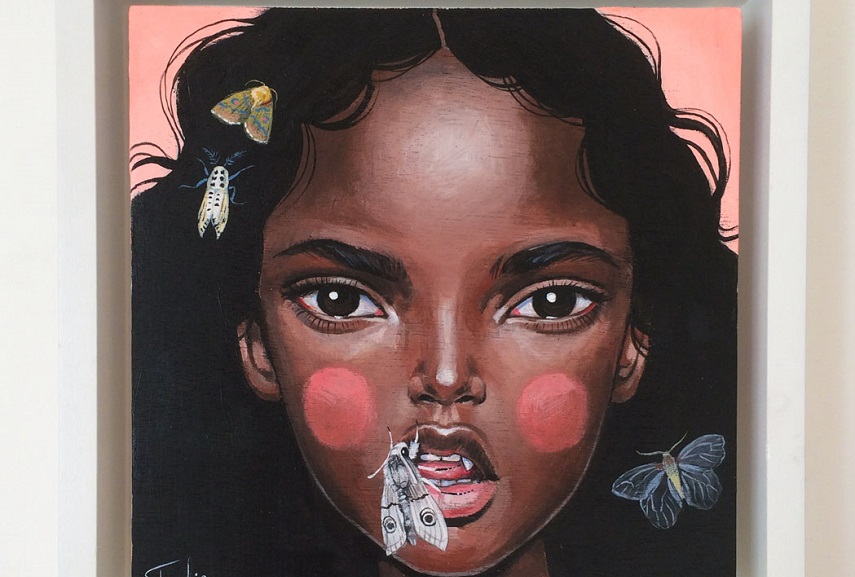 Pop Surrealist Portraiture at Haven Gallery
Julie Filipenko exhibition of surrealist portraitures is a part of a continuous effort by Haven Gallery to exhibit intellectually, imaginatively and emotionally driven artworks. The aim of the gallery is to present representational art that engages with universal axioms and passions to audience. Connecting audiences with artists is another goal the gallery has set as its guiding principle, and it collaborates with both emerging and established artists who often transcend the borders of their medium and subjects and explore different worlds that exist both within and around them. We'll Wake the Dead exhibition opened at Haven Gallery on December 10, 2016 and will run until January 8, 2017.

Featured images: Left: Julie Filipenko - Forest Ghost./ Right: Julie Filipenko - Sky Ghost; Julie Filipenko - Soul Touchers, detail; Julie Filipenko - We'll Wake the Dead; Julie Filipenko - No Use Going Back; Julie Filipenko - I'm a wolf, and she's my moon, detail. All images courtesy of Haven Gallery.