Ikon and Plinth are collaborating on a new pop-up exhibition in central London. The unique space will showcase a curated selection of artworks and the newly commissioned limited editions from famous contemporary artists. Almost everything will be for sale, so a visitor will have an opportunity to build a collection of iconic and affordable pieces of art. At the same time, the pop-up gallery will host art talks, workshops and various events, and the British artist Susan Collis will even be creating a site-specific work at its studio space! This unique collaboration by two different, but similar art platforms will last for a little over a month.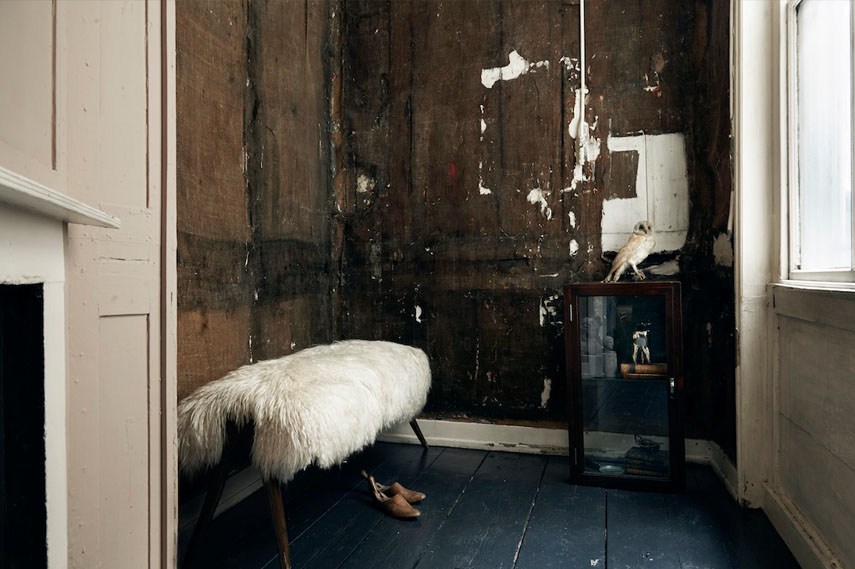 Collectors Items and Perfect Gifts for Art Lovers
Ikon is a contemporary art venue and an educational charity established in 1964 in Birmingham, working to promote public engagement with contemporary art. Plinth is a platform that publishes unique products and limited editions by famous contemporary artists in order to make contemporary art accessible to a wider audience. Their pop-up gallery in Central London will offer a wide variety of programs. The events include Richard Wilson in conversation with Sir Nicholas Grimshaw on February 11 and Richard Deacon and Dr Gilda Williams on March 3. When it comes to newly commissioned artwork, the gallery will showcase the works by Cornelia Parker, Beatriz Milhazes, Richard Deacon, Richard Wilson and Ding Yi. From Milhazes' Love and Peace plate through Richard Deacon's Icon, the pieces are both collectors items and perfect gifts. The pop-up gallery will further house mugs and place by Gavin Turk, pure wool Sheep blankets by Julian Opie, hand-printed umbrellas by Duro Olowu and Paul Huxley's silk scarves.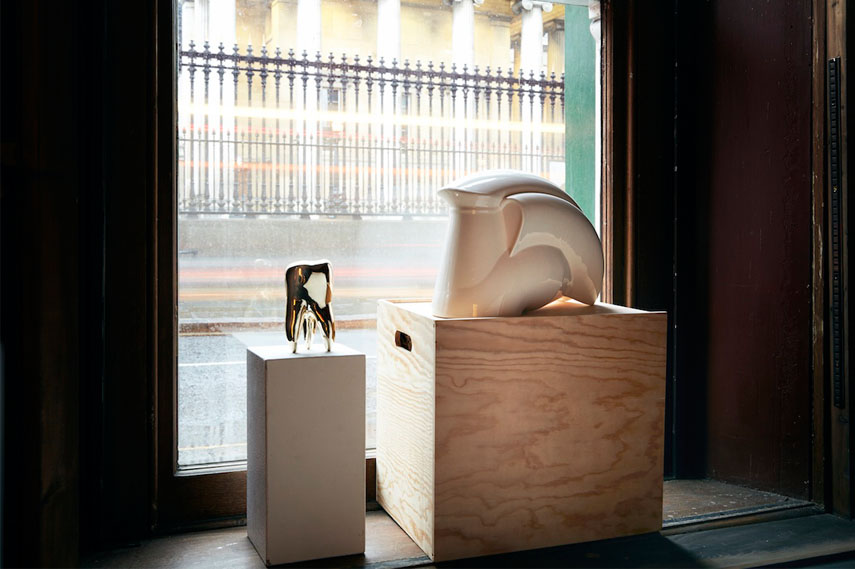 Ikon and Plinth's Pop-up Gallery: a Complete Experience
The aim of this collaboration between Ikon and Plinth was to create a kind of artist salon, fine tuned for the present day. The venue itself is a building dating from 1710 with a lot of its original features still unchanged. The interior will be complemented by a carefully curated selection of furniture, including the pieces by Arne Jacobsen and Alvar Aalto. While the ground floor will host the limited editions, the first and second floor will display artworks by different artists, including Hurvin Anderson, Fiona Banner, Marcel Dzama, Ryan Gander, Arturo Herrera, Roger Hiorns, David Shrigley, Gillian Wearing, Richard Wentworth and Alison Wilding. And yes, everything is for sale. The third floor will be a studio space curated by Ikon. The artist Susan Collis will be creating site-specific installations in that space, interrogating the perception of artwork.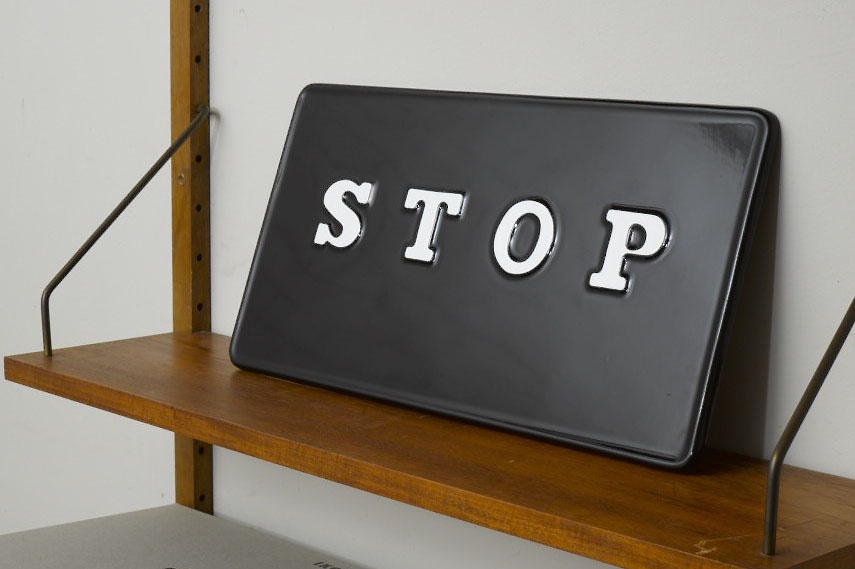 The New Pop-up Exhibition in London is Across the Street from the British Museum
Ikon and Plinth open the door of their pop-up gallery from February 11 to March 19, 2016, in Central London. The exhibition is located at 44 Great Russell Street, opposite the British Museum. Proceeds will support Ikon's 50th Anniversary Investment Fund which will be used for the new commissions and organizing the gallery's artistic programs in the future. The pop-up gallery is a perfect spot for art lovers – whether collectors, makers, or just aficionados. With a variety of different content, it will suit different levels of interest in contemporary art.
Featured images: Ikon and Plinth pop-up gallery interior. All images courtesy of Ikon and Plinth.