Setting up a pop-up gallery means hosting temporary exhibitions that run for a limited amount of time, often held in a non-traditional space such as a storefront or a warehouse. Pop-ups allow galleries of all kinds to expand their programming, search for new prospects, test out a new city or neighborhood, explore what non-traditional exhibitions can offer them and increase their market and collector base. They are a less expensive way to temporarily increase the gallery's footprint[1] while avoiding the commitment of a long-term lease and staffing. The pop-up gallery offers flexibility and galleries like Bortolami have created whole programs around temporary spaces receiving favorable reactions.
Whether you want to show your own works or display other artists' creations, putting together a pop-up gallery show is a fun and exciting endeavor. However, the amount of work that goes into planning and setting up such an exhibition is often overwhelming and it's easy to get cold feet rather quickly. There is a lot of preparation required[2] to have a successful pop-up gallery, but if done well, the rewards will continue long after you close the gate. We've prepared a set of practical pointers and tips that will help you get off to a good start and avoid the common pitfalls and road bumps less experienced curators often fail to oversee and, ultimately, overcome. You need to make a clear plan so that once you take the plunge, you can focus on the things that matter without worrying that everything might fall apart.
Pop Up Bethel - Contemporary Pop Up Gallery Reception - Mini Documentary
Create Clear Ways and Establish Realistic Goals
What you wish to achieve will dictate many of the decisions you make over the course of planning a pop-up gallery. Do you want to reach a new audience or connect with your network in a unique way? Testing the waters for expansion into a new neighborhood or city? Have an exciting new artist to promote? Or you just wish to test the current state of the market? Setting your goals early on allows you to keep the entire process of planning and realization in the correct perspective, not allowing you to lose the course in the midst of the chaos that preparing a pop-up gallery can usually be. Keep in mind that pop-up galleries serve myriad purposes and it's important to set clear expectations from the start to ensure that the investment is a success.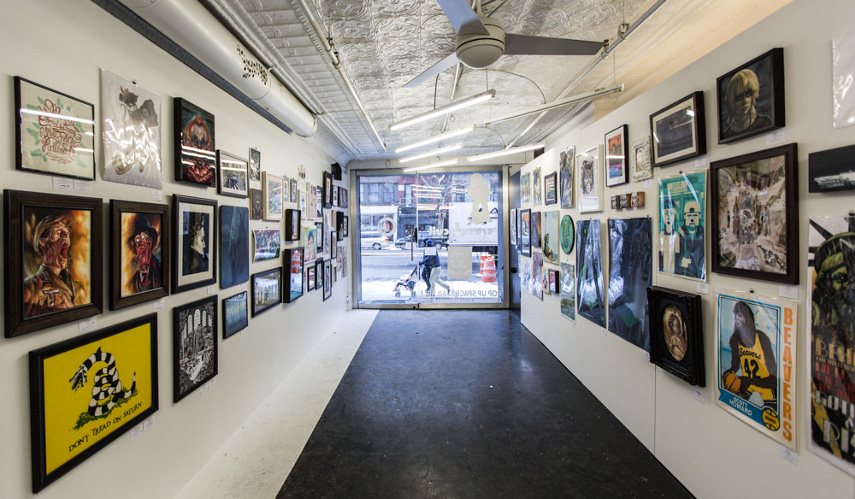 Choosing the Correct Time and Place
The factors of time and location often prove to be the most important determinants that separate the best pop-up shows from ultimate failures. The moment in which you should set up your exhibition is vital as market trends are very fluid and your timing needs to be near-perfect - choosing to present pieces of a certain genre when the said genre is at its popular peak will almost always lead to great results. Needless to say, the time factor also applies to more simpler examples, like avoiding setting your pop-up gallery during an an auction week or a certain art fair is drawing a large audience. The question of location is a bit simpler, but nonetheless very vital. Successful pop-up gallery curators know how to select an area that will appeal to their target audience and choosing the correct location will enable you to get the most out of your project. In order to always keep both time and place in mind, you will have to be a part of the art market and, furthermore, you will have to become able to predict its moves if you are to bring your game to the next level.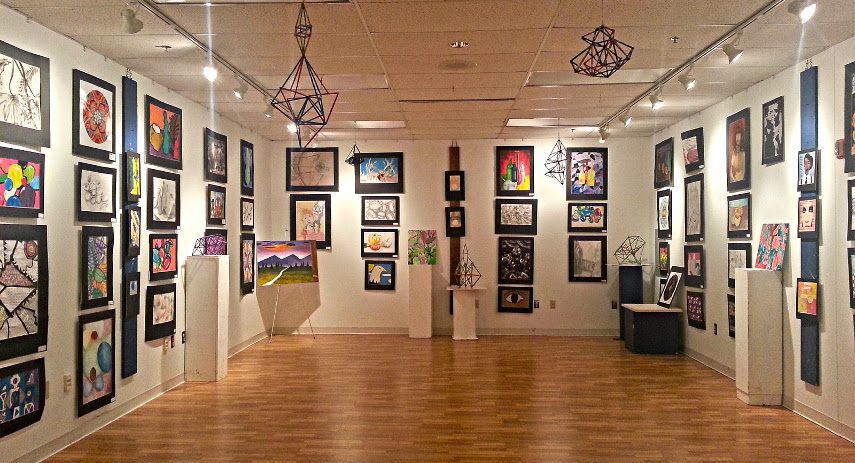 Always Keep the Budget In Mind
Unfortunately, the mere mention of the word pop-up gallery implies that budget will be of the limited kind[3]. These shows usually do not have the deep pockets as exhibitions in prestigious institutions, so you would do well to set the budget as soon as possible. Furthermore, you should make a serious effort of sticking to it. Keep in mind that costs like rent, security deposit, internet advertisements, installation and de-installation, utilities, staffing, insurance, furniture for space, cleaning, signage, temporary smoke and alarm systems, and any prep work necessary to get the space ready will all be coming out of your pocket. Calculate all the expenditures in advance and be realistic when determining what you expect the profits will be. Furthermore, research and compare pricing with similar shows[4] - see where they made mistakes and what they did right. Do not be afraid to negotiate prices as well.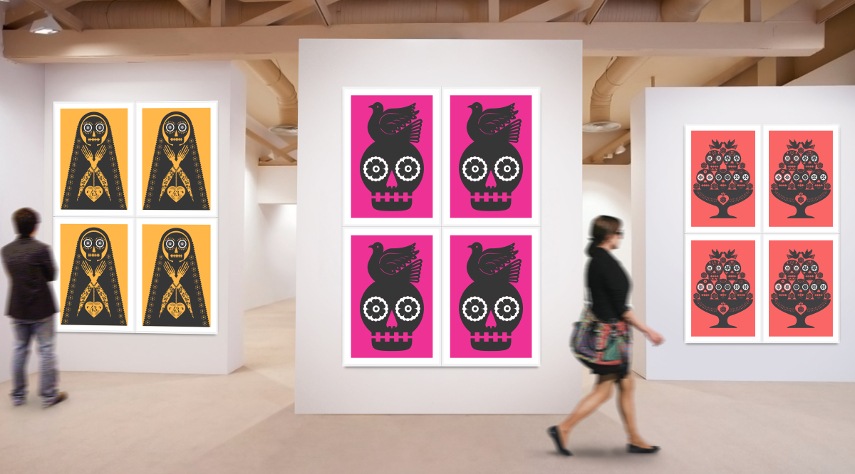 No Experience? Marketing is the Key For a Pop Up Gallery
As is the case with anything else that has a marker, advertising your pop-up show will prove to be a vital part of the success your gallery will accumulate. Use the internet and the wonder of social media, create posters, postcards, flyers, make sure you are present in local newspapers and magazines[5]. Spread the word of your pop-up gallery - there is a reason why marketing is held in such a high regard in all sorts of businesses and keep in mind that no one will come to the greatest pop-up show ever made if they do not know about it.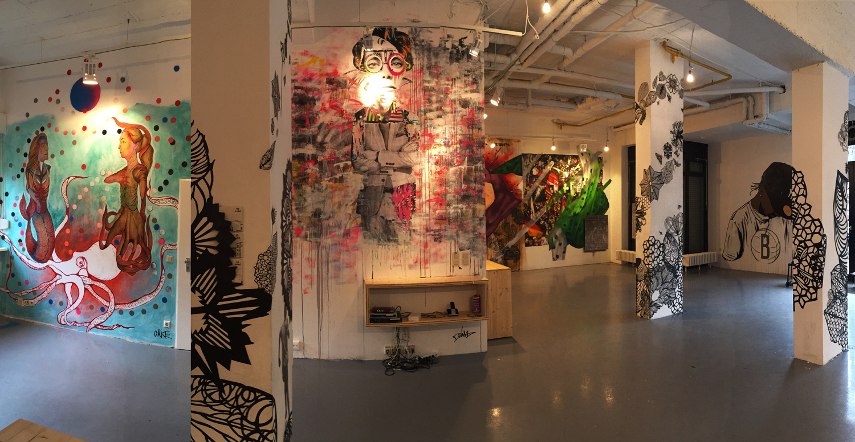 Insurance and New Permits
Arguably the most tedious aspect of setting up a pop-up gallery show is the fact the curator must secure all the necessary insurances and permits. You do not want to set up everything and find out that the exhibition scheduled to begin in few days will have to be canceled because some security or liability requirements were not met. Beside keeping an eye on laws that dictate the art market, check with your insurance broker as you may definitely want to have a coverage if something goes wrong. Thinking ahead and avoiding any legal and insurance issues will save you a ton of headaches later on.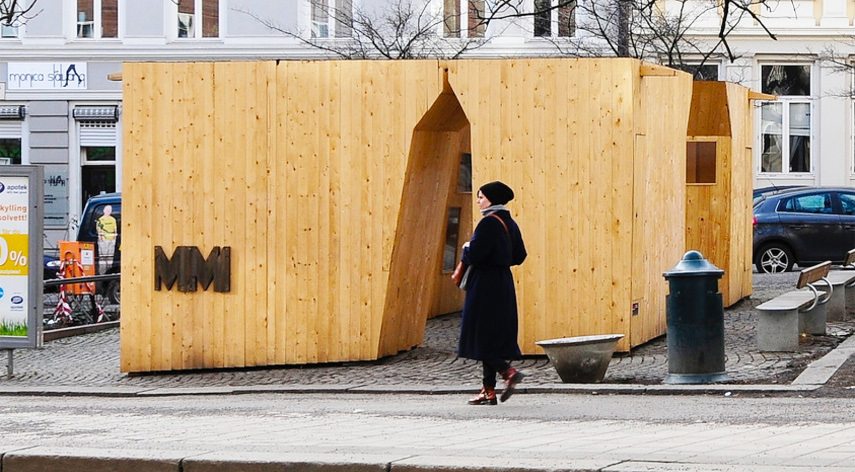 Stick To What You Do Best
The final piece of advice we present you with is probably the simplest of them all - focus on what you do best. Organizing a pop-up gallery show from top to bottom is a long and challenging process that is very difficult to complete if only one person is trying to run it. Having a team of individuals all skilled in different fields can do wonders. Consider hiring someone to manage the day-to-day operations of the pop-up if you believe your time can be better spent focusing on selling art or building artist relationships. Hire someone reliable to take care of the permits or someone else to run the budget - there's no need to do it all yourself. Although it does seem expensive, hiring help is a great way to ultimately save you money as most unforeseen cogs can be avoided by doing so.
References:
Featured images: Pop-Up Art Gallery in London - Image via canalblog.com; Exhibition Room For Contemporary Art - Image via inhabitat.com; Pop-Up Art Gallery in a Los Angeles Warehouse - Image via electricponystudios.com. All images used for illustrative purposes only.