Throughout their careers, artists Speedy Graphito, Ron English and Fidia Falaschetti have been dealing with similar themes.
They all created art informed by concepts of commercialism, iconography, popular culture and mainstream media.
While Speedy Graphito has developed his own inimitable style that explores the tragedies of consumer seduction while referencing pop culture icons and street art influences, Ron English is best known for combining expert draftsmanship with a cynical, humorous critique of American culture.
Similarly, Fidia Falashetti combines recognizable icons and characters to create satirical and playful art objects.
The works of these three prolific artists will soon be brought together at Fabien Castanier Gallery in the exhibition titled Popadelic.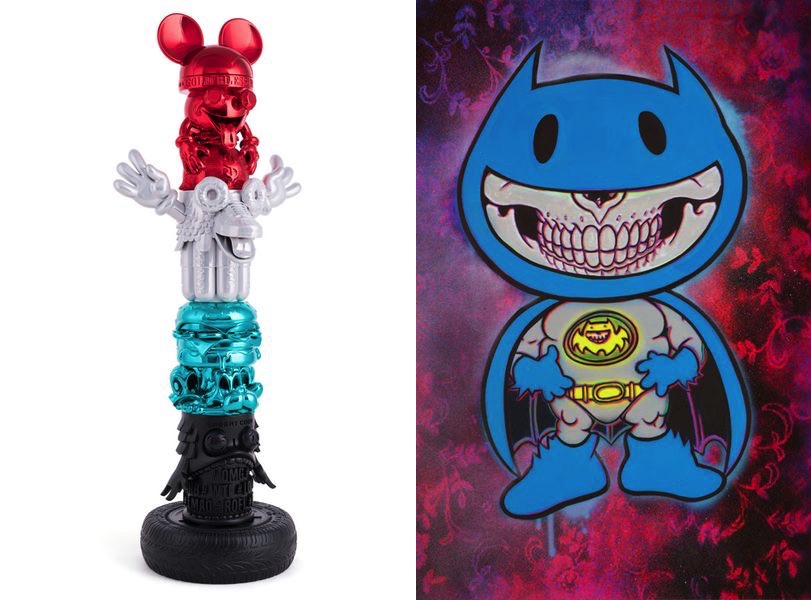 The Practice of Ron English
One of the most prolific and recognizable artists alive today, Ron English has bombed the global landscape with truly unforgettable images.
Mixing high and low art, from iconic superheroes to totems of art history, he has coined the term "POPaganda" to describe this practice.
One of his trademarks is the hijacking of advertising billboards to redo them with the characters of his own creation.
Throughout his practice, he has been blending stunning visuals with the bitingly humorous undertones of America's Premier Pop Iconoclast.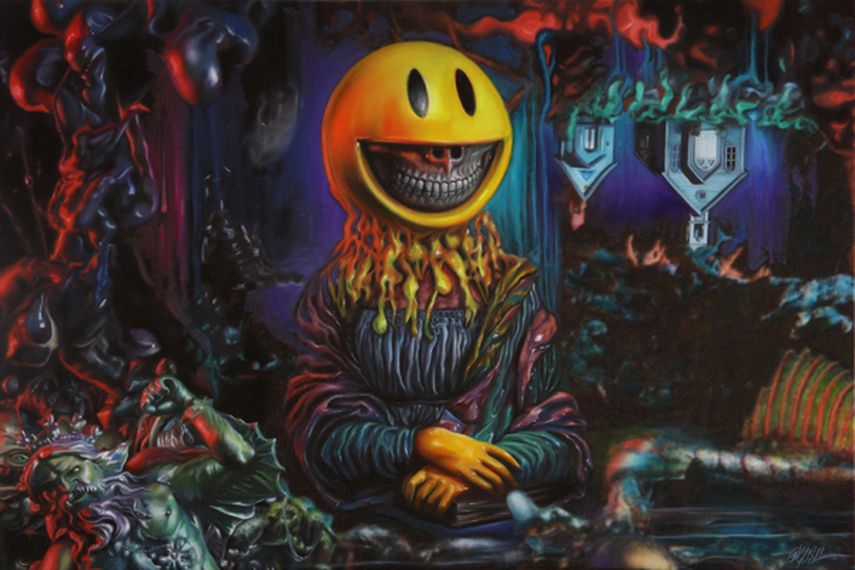 The Practice of 
Fidia Falaschetti
The Italian street artist Fidia Falaschetti is known for multi-media pieces that delve into the concepts of commercialism, consumerism, social media, pop culture and the globalization of mainstream media.
He has been described as an artist strong in his sarcasm, politically correct in his civil thinking, and vulgar in his irony – in one word, a free thinker.
Utilizing the manipulation of pop culture images and play-on-words, he creates work that is satirical and playful.
In his latest body of work, he deconstructs a variety of globally understood motifs and characters.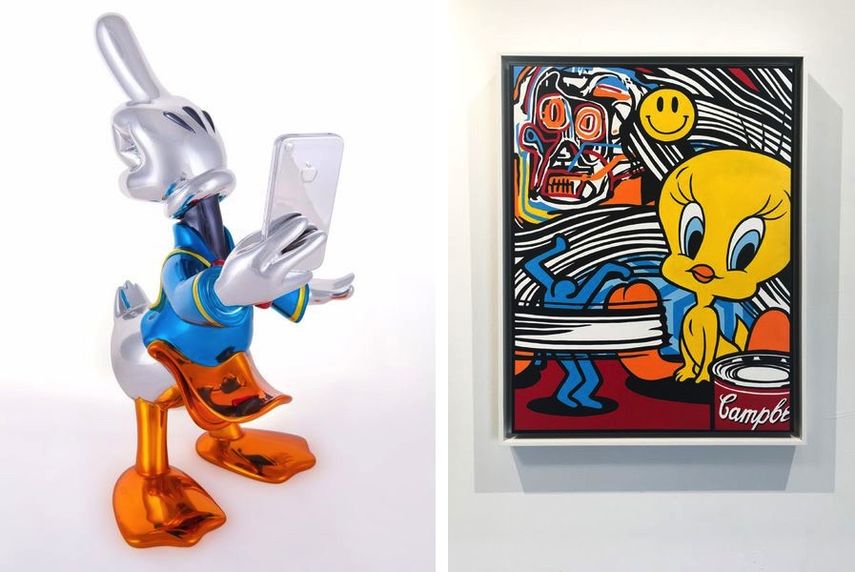 The Practice of Speedy Graphito
Widely recognized as one of the most important and influential figures in the French Street Art movement, Speedy Graphito creates art that is striking, vigorous, and controversial.
Building his artistic universe on an honest dialogue concerning the role of the image within modern society, he deals with concepts of commercialism, iconography, and pop culture.
Exploring contemporary media culture, he incorporates schematic and charismatic subjects, cartoons and manga, as well as contemporary commercial brands, advertising logos, and pop culture imagery.
A remarkably versatile artist, he juggles between paintings, drawing, sculpture, photography, video and performance.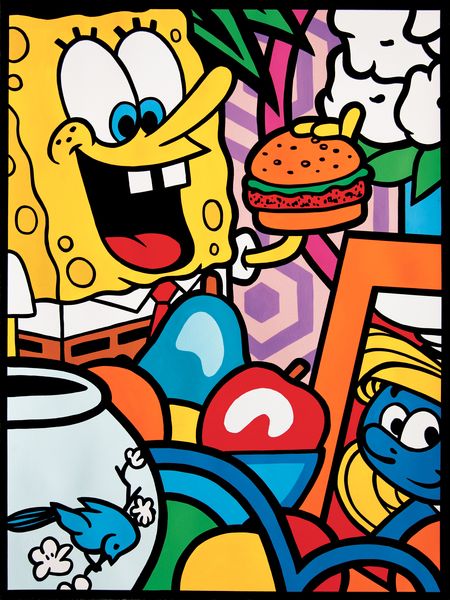 The Group Exhibition at Fabien Castanier Gallery
The exhibition Popadelic will be on view at Fabien Castanier Gallery in Miami from December 7th until January 6th, 2017. The opening reception with cocktails will be held on Thursday, December 7th, from 7 to 11 p.m. Artists will be present.
The exhibition will coincide with Miami's Art Basel week, where the gallery will be participating in the 28th edition of the Art Miami fair.
Featured image: Speedy Graphito - Life is Beautiful (detail). All images courtesy of Fabien Castanier Gallery.