A new art space has opened in Portland, Oregon - Stephanie Chefas Projects. This Portland art gallery is committed to fresh and cutting edge art. Highlighting a diverse group of emerging and established contemporary artists, the gallery features monthly exhibitions with an emphasis on cultivating new talent. Stephanie Chefas Projects is organizing its gallery debut with the exhibition entitled Fresh Brew. An inaugural group exhibition features works by twenty amazing artists. The exhibit will showcase a sampling of the gallery's aim to provide a local platform for unique artists from around the globe. The visitors of the Fresh Brew show will have an opportunity to see an assemblage of mixed media works, oil paintings, textiles, neon, and graphite drawings from the talents of 20 innovative contemporary artists.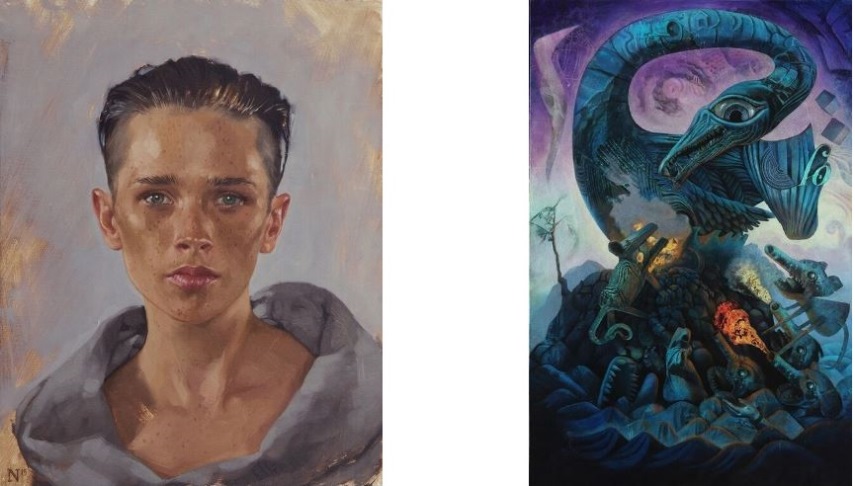 New Portland Art Gallery - Stephanie Chefas Projects
Stephanie Chefas Projects has been years in the making and is the result of a long road paved by dedication and passion. Chefas herself is a fervid art enthusiast as well as the founder of the online art publication Platinum Cheese. She has worked with some of the best and brightest names in today's new contemporary art scene and her previous curatorial efforts have been featured in Juxtapoz and Hi- Fructose Magazine. Fresh Brew is not only a sly wink toward Chefas' new surroundings (Portland aka the land of beer and coffee), but furthermore a bold new chapter in her ongoing adventures as a curator. Having previously organized notable group shows in partnership with galleries like Modern Eden out of San Francisco, Chefas intends to bring the same caliber of artists and quality of work to her namesake gallery in Portland. She is thrilled to bookmark the end of one journey and the beginning of another with a new gallery that will feature fresh and cutting edge art on a monthly basis.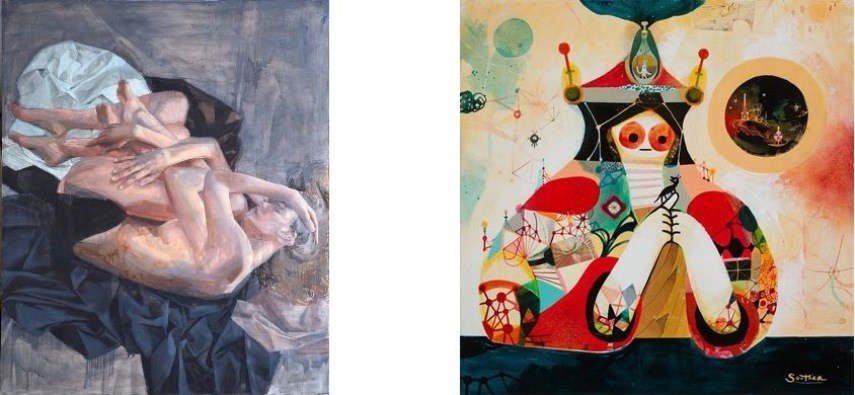 Fresh Brew – Participating Artists
Fresh Brew show will bring together 20 amazing artists with different backgrounds. The visitors of the exhibition will have an opportunity to enjoy in a variety of artistic mediums, styles and techniques - oil paintings, textiles, neon, and graphite drawings, and so on. The participating artists are: Aaron Nagel, Bradley Platz, Brian Donnelly, Caleb Hahne, Christine Wu, David Ball, David Bray, Erin M Riley, Jeremy Nichols, Jesse Hazelip, Judith Supine, Ken Garduno, Max Kauffman,  Meryl Pataky,  Michael Alm,  Paul Chatem,  Peter Gronquist,  Shawn Huckins,  Souther Salazar and Zoe Williams. So, with so many great artists, there will be a little bit of something for everyone.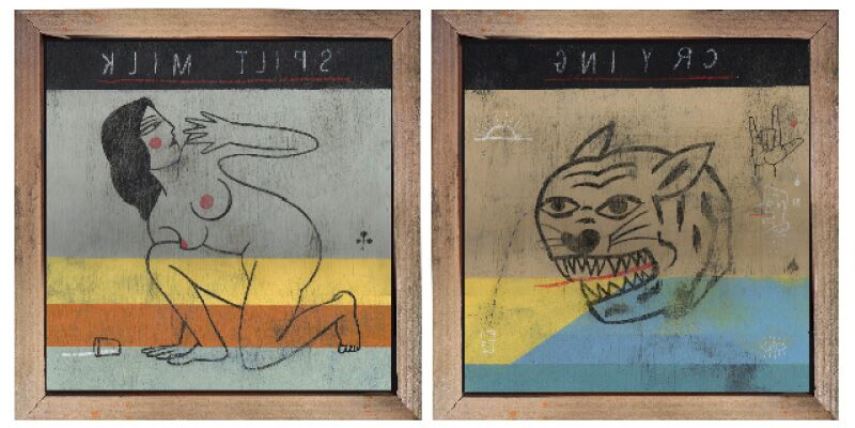 Fresh Brew at Stephanie Chefas Projects
Stephanie Chefas Projects is located on the second floor of the Urban Works Building at 305 SE 3rd Avenue, Suite 202 in Portland, Oregon. Don't miss this show! It is about a great new gallery, and a big group of amazing artists. Fresh Brew exhibition will open to the public on Friday, October 23, 2015 at Stephanie Chefas Projects in Portland.
If you want to be informed about upcoming exhibitions, be sure to sign up for My Widewalls! It's free of charge!
Featured Images:
Souther Salazar - New Evidence, detail
Christine Wu - Phase, detail
All images courtesy of Stephanie Chefas Projects.