As Charles Baudelaire once wrote, what could be more simple and more complex, more obvious and more profound than a portrait?
One of the most important genres of painting and arts at large, portraiture has come a long way since its earliest days, with artists continuously seeking new ways to capture the human appearance and character.
Celebrating this remarkable genre, Vertical Gallery will host a year-end holiday group show featuring an all-star lineup of local, national and international artists working in portraiture.
Titled Portrait, the show will bring together Hera, Herakut, Collin van der Sluijs, John Wentz, Sepe, Rodrigo Branco, Greg Gossel, Pam Glew, Super A, Sickboy, Philip Bosmans, STATIC, Stinkfish, Joseph Renda Jr., Brad Novak, Chadwick, and Elmo Hood. Especially for this occasion, they will create 18 x 24 in. portraits in their unique style.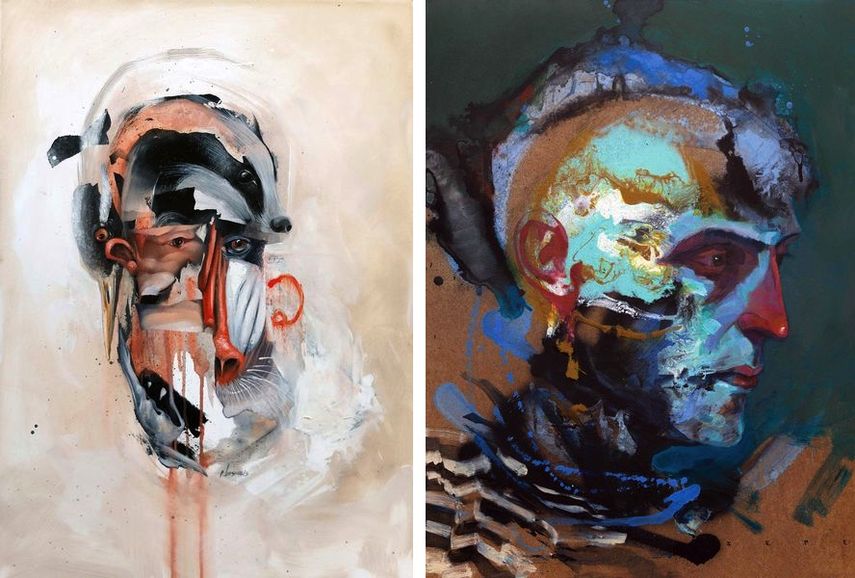 Herakut, van der Sluijs, Wentz, Sepe, Branco, Gossel, Glew, Super A and Sickboy
While Herakut will bring their unique figures inspired by their individual characters and created through a process of storytelling, Collin van der Sluijs will present his extraordinary dream-like depictions of everyday stories.
Working within the classical idiom of the human figure, John Wentz reduces the image to composition, color and mark making. On the other hand, Sepe mixes narrative illustrations with modern, vector elements and abstract compositions. While Rodrigo Branco will present his distinct emotional faces that reflect his childhood visions, Greg Gossel will bring his investigations into the society's obsession with materialism and status symbols.
Pam Glew will show her portraits created through her unique bleaching technique, Super A will bring work that evolves out of his personal experiences and thoughts, and Sickboy will present his neo-psychedelic-cosmic-abstract-expressionist works.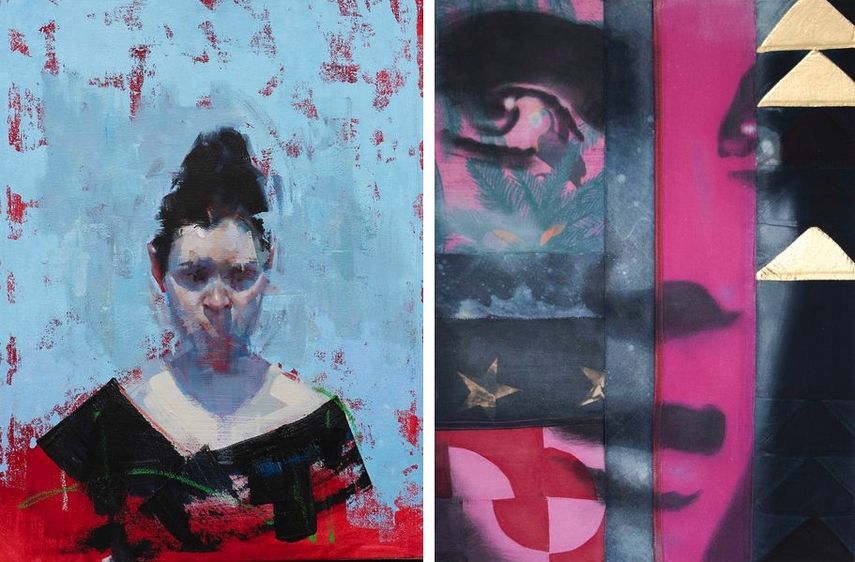 Bosmans, STATIC, Stinkfish, Renda Jr., Novak, Chadwick and Hood
As Philip Bosmans represents and characterizes people's dreams, grief, happiness or luck, the duo STATIC explore the duality and conflict through figurative assemblages.
Stinkfish is known for portrait murals bursting with color, while Joseph Renda Jr. unifies contrary ideas such as life and entropy, chaos and order and nature and mankind.
On the other hand, Chadwick creates distinct mixed-media abstract portraits. While Brad Novak creates one-of-a-kind, hand-collages and stencil-spray-painted works, Elmo Hood paints free hand and with stencils, fusing pop and graffiti art with portraiture.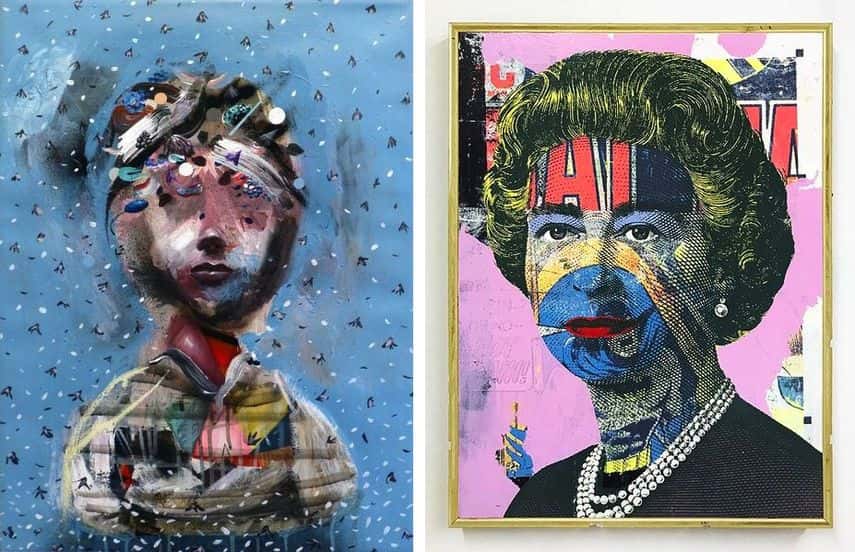 Portraits Show at Vertical Gallery
This amazing show gathering all-star lineup of artists will also have a humanitarian character. The 10% of all proceeds will be donated to The Simple Good, a 501(c)3 non-profit organization whose mission is to connect the meaning of good from around the world to empower at-risk youth to become positive activists through art and discussion. This fundraising initiative has become the gallery's annual tradition.
The exhibition Portrait will be on view at Vertical Gallery in Chicago from December 1st until December 30th, 2017. The opening reception will be held on Friday, December 1st, from 5 to 9 p.m.
Featured images: Collin van der Sluijs - Dense, 2017 (detail); STATIC - Equal Elements x, 2017; Elmo Hood - Well aren't you a little ray of pitch black, 2017; Left: Stinkfish - Xucun Kid, 2017 / Right: Super A - Trapped Duck, 2017; Left: Brad Novak - Society Girl 1.4, 2017 / Right: Joseph Renda Jr - Natural Serenity, 2017. All images courtesy of Vertical Gallery.