What is your first thought when you hear someone mentioning North Korea? Dictatorship, poverty, cult of personality, uniformity? It's true; North Korea is probably the most isolated country in the world. It's almost impossible to travel there, and it is almost impossible for North Koreans to travel abroad. We receive little information about the life of ordinary citizens from this country – we have to rely on North Korean news (or propaganda), or on Western media that are often biased and full of prejudices. But, now you have a chance to see how does the life of ordinary North Korean citizens looks like – the Beijing-based Pekin Fine Arts is organizing an exhibition of amazing Slovenian photographer Matjaž Tančič. 3DPRK project that will be presented at Pekin Fine Arts is a collaborative project with Slovenian photographer Matjaž Tančič and Beijing‐based North Korean art specialists Koryo Studio. Be sure to use this unique opportunity to see great portraits from North Korea !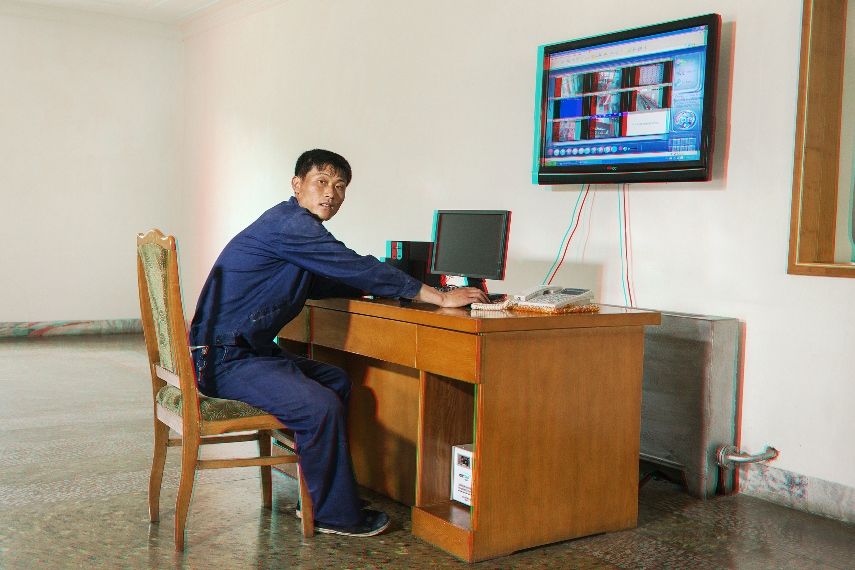 3DPRK Project
Matjaž Tančič is a Slovenian photographer, born in 1982. As the artist says in his statement: I was born in Yugoslavia, in a formerly communist country that no longer exists. The first time I ever travelled abroad by myself was to Cuba, and, after that, Russia. I've now lived in China for the last three years, and my most recent project – 3DPRK – took me to North Korea. Most people know these countries almost entirely as clichés. We only picture the people there as those on the wrong end of the rifle in Hollywood movies, or through short distillations of suffering and aggression in newspapers. What Tančič and other perople from the team with whom he traveled to North Korea did is simply amazing. The artist's portraits of local people from across North Korea were photographed using a 3D stereoscopic technique (be sure to check out our article about the evolution of contemporary photography). This landmark collection shows not only the citizens of Pyongyang, but also ordinary workers, farmers, educators, athletes and entertainers living in Hamhung, North Korea's second largest city, as well as from elsewhere across the country. The team of five (photographer, producer, two North Korean guides, one driver) also photographed soldiers at the DMZ at the North-South Korean border, and visited schools, hospitals and leisure facilities considered the pride of the reclusive state.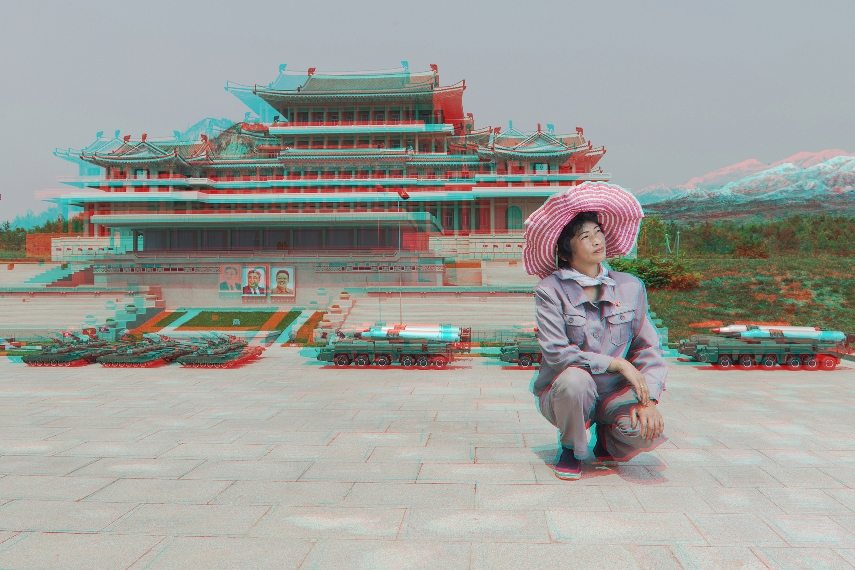 3D Stereoscopic Technique
It is very interesting that Tančič decided to work in 3D, a technique that requires patience and understanding from the subject – standing motionless for minutes while multiple photographs are captured to cover the requisite perspectives. In a country where people are wary of the Western wielded camera, persuading people not disposed to prolong the process of taking photographs in public spaces was no small task. It certainly was not easy to persuade people to be photographed – maybe they were affraid? But, at the end, as photographer says: The decision to use 3D technique was made in order get as much close to the individuals artist met as possible: so close it's as if you're entering into their personal space.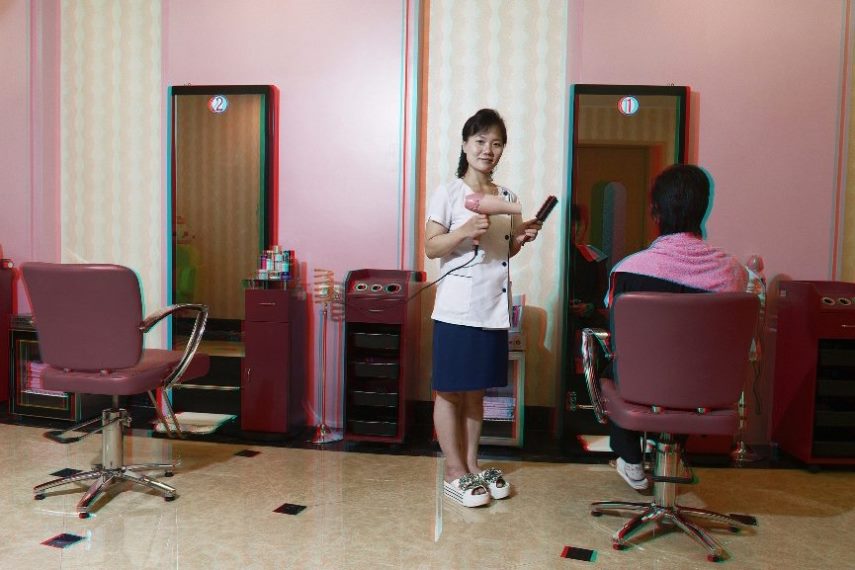 Portraits from North Korea at Pekin Fine Arts
3DPRK project that will be presented at Peking Fine Arts will be a unique opportunity to enjoy amazing photographs, and to actually see how the life of ordinary North Korean citizens looks like through the lenses of an amazing photographer. Created in collaboration between Matjaž Tančič and Koryo Studio, 3DPRK is not only about amazing photographs: of the frame of each picture is a supporting cast of producers, translators, advisors, bosses, managers and guides – describing the technique, explaining the intent, collecting information, cracking jokes and suggesting staging. These moments are recorded in a documentary video that accompanies the exhibition. The exhibition will be on view from December 13, 2015 until February 20, 2016 at Pekin Fine Art in Beijing, China.
In case you like Chinese art, be sure to check out a selection of 10 Brilliant Chinese Artists, picked exclusively for Widewalls by Pekin Fine Arts' owner Meg Maggio!
Featured Images: Matjaž Tančič - .#106. KIM UN JONG, 29, Nurse, Pyongyang Maternity Hospital Oncology Centre; Matjaž Tančič - #111. KIM GI SUN, 60, KITC Cameraman, Duck BBQ Restaurant. 2014; Matjaž Tančič - #109. PAK MI HYANG, 20, 1st Dan + RA KYONG HUN, 22, 2nd Dan, Taekwondo Stadium. 2014; Matjaž Tančič - #101. KIM SOL JU, 21, Server, Masik Ryong Ski Resort Hotel Equipment Rental -POPPPPP; Matjaž Tančič - #100. KIM JIN HAK, 20, Landscaping Student, Agriculture University, Wonsan; Matjaž Tančič - #75. PAK SONG CHOL, 20, Student ArtTeacher,Sokgwang Temple; Matjaž Tančič - #73. KIM UN HYANG, 24, Waitress, Dongmyong Hotel, Wonsan. 2014; Matjaž Tančič - #70. JON HYON MI, 24, Casino Service Lady, Meari Shooting Range Archery Room. 2014; Matjaž Tančič - #68. Miss KIM + Miss YANG, Meari Shooting Range. 2014; Matjaž Tančič - #63. WON IL MYONG, 38, Furnace Worker, Chollima Steelworks. 2014; Matjaž Tančič - #59. RI YONG GI, 42, Water Regulator, Chonsamri Co-operative Farm. 2014; Matjaž Tančič - #23. KIM UN GYONG, 30, Maintaining Ancient History Section, Folk Park Pyongyang. All Images copyright Matjaž Tančič and Courtesy Pékin Fine Arts.