Devoted to the art of urban interventions and the rich potential of street art phenomenon, Library Street Collective is in constant interaction with the public through showcasing of the work of thought-provoking and inspirational contemporary artists. Recently, we have had a chance to enjoy the mural creation and hand printing of Cleon Peterson, during the month of October. The month that is before us will bring the art of another talented artist to Detroit. In November, a new body of work by POSE will be exhibited at Library Street Collective…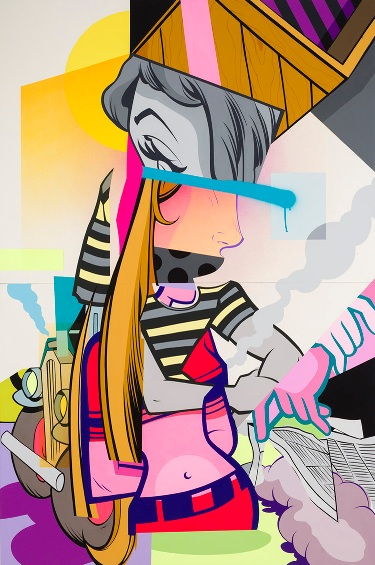 The Art of POSE
Jordan Nickel is a Chicago-based artist who is also known by the name POSE. His interaction with the art world began more than two decades ago, when he started painting graffiti at the beginning of the 1990s. Soon enough, he became one of the most respected names of the Chicago graffiti scene. He is a founder of We Are Supervision, a creative agency working on hand-painted, large-scale signs as well as mural painting. In 2004, POSE received a degree in painting, after academic art studies at the Kansas City Art Institute. Recently, he has been working on a public arts project in Detroit, as well as on a mural collaboration with REVOK in New York. As one of the most respected graffiti artists working today, he has been involved in many commercial jobs with known brands.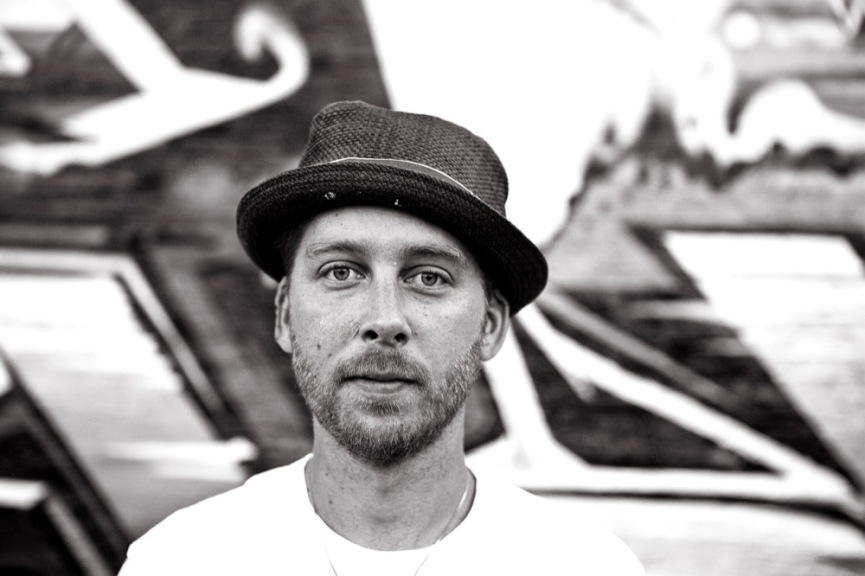 Pop Art Inspired
The use of bright colors and graphic style which form intense paintings resonate a particular aesthetics of POSE's artwork. With a creative process involving his rich experience as a graffiti writer, the artist uses lettering, illustration and screen print aesthetics to achieve mesmerizing imagery of symbolism soaked in humor and violence. The specific narrative of the worlds which exist in POSE's artwork are deeply inspired by Pop Art, rendering the work of the artist a true contemporary expression (read more about the relation between urban art and pop art in our article Is Urban Art the New Pop Art?).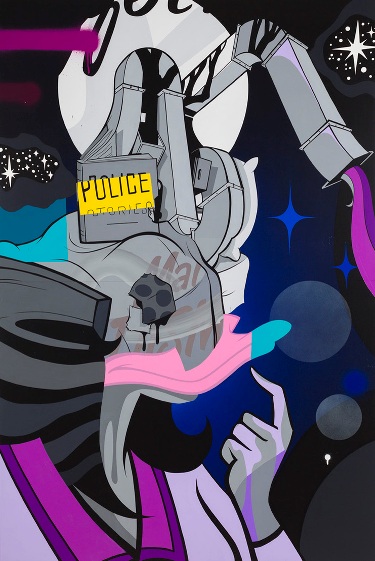 The Lemonade Exhibition
As a devoted street artist, POSE was creating simultaneously in both gallery and public spaces. Since 2009, the artist's paintings have been in high demand, making him even more present in gallery spaces during the period of recent years. He has exhibited at Jonathan Levine Gallery and Volta in New York, as well as at Known Gallery in Los Angeles, to name only a few recent showcasings. One thing is certain, the energy which he acquired from the nature of street art is transpired in his inspirational studio work. During the month of November, the public of Detroit will be able to see a body of work by POSE as part of the exhibition titled Lemonade, at the Library Street Collective.