With a number of 250 works from 110 renowned artists coming from cultural spaces of China, USA, UK, Taiwan and the Former Soviet Union, the Post Pop: East Meets West exhibition invites the public to explore the discourses which have emerged (and are still emerging) from the endless possibilities of the Pop Art movement. Up until the end of February, the public in London and its guests will have a chance to see a variety of creative (and already cult) artistic expressions of our time…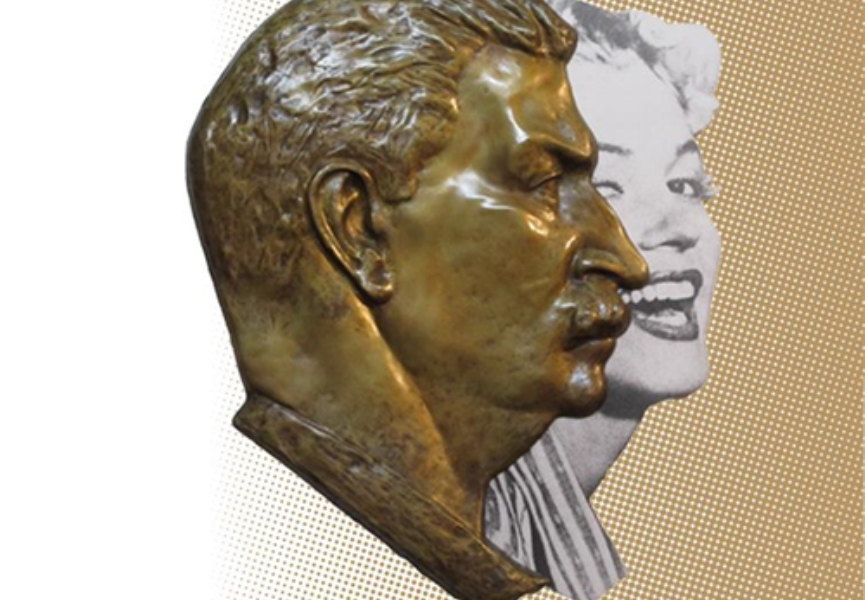 The Power of Constructs: Ideology, Body, Mass Media
The merit of the exhibition before us is not reflected in the mere fact that there is a difference between the Eastern and Western "view" of the world. Rather, it is a question of the ways in which Pop Art, as an expression, was "used" to address the significant notions and aspects of certain cultures. Thus, the movement which emerged in 1950s and 1960s in the united States and Britain had various embodiments in different parts of the world. For example, for the region of the Soviet Union, these works represented a way to draw attention to state control, spectacle and ceremony and deduce the role of an individual in a society base on communitarism. On the other side of the globe, the movement, more often then not, dealt with the celebrity status, the field of advertising and, in general, the mass-produced "objects" of popular culture. Pop Art had proven to be a valuable analytical tool for artists set on a mission to decode the layers of meaning which were bestowed upon the concepts of body, self, media, others, and so on…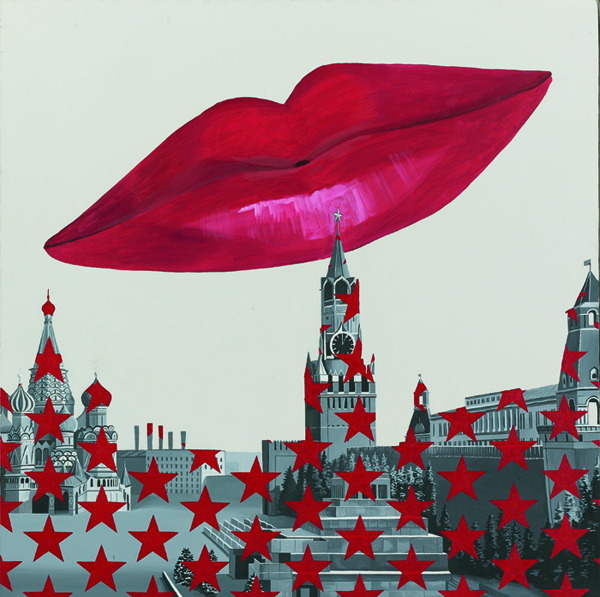 Significance of Pop Art
Why is Pop Art regarded as one of the most significant art movements of the 20th century? If one would pick just a single and a simple answer, it would indubitably refer to the exploitation of everyday life and mass media. In time period when a huge variety of symbolic forms of expression exploded in social reality, artists took upon themselves a task of being interpreters of said meaning. What is more, art became a powerful vessel of creating new meaning from the already rich visual culture. It seems that the familiarity of the symbols produced by the popular culture served (and still do) as a tool for conveying the emerging narrative within contemporary societies. In the Western societies, it was the abundance of advertising and mass media and in China and the Soviet Union it was the omnipresent symbolical universe of propaganda (read more on the (un)changing nature of Pop Art in Is Urban Art The New Pop Art?).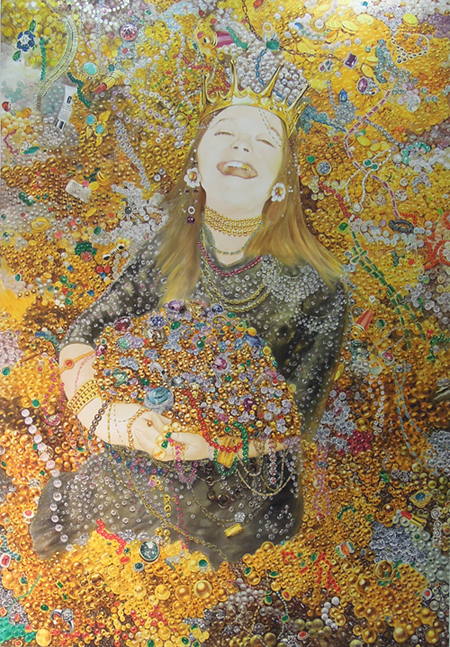 The Amazing List of Artists
This exhibition will represent an amalgam of creative output, embodied in the artwork of the following artists who originate from United Kingdom, United States, China, Taiwan and the former Soviet Union: Glenn Brown, Michael Craig-Martin, Tim Head, Gary Hume, Linder, David Mach, Lisa Milroy, Paul Morrison, Julian Opie, Marc Quinn, Michael Sandle, Yinka Shonibare, Gavin Turk, Rachel Whiteread, Bill Woodrow, Richard Woods, Daniel Arsham, Jean-Michel Basquiat, Ashley Bickerton, Mike Bidlo, Robert Gober, Peter Halley, Keith Haring, Jenny Holzer, Clay Ketter, Jeff Koons, Sherrie Levine, Paul McCarthy, Richard Prince, Tom Sachs, Andres Serrano, Cindy Sherman, Mickalene Thomas, Jonas Wood, Ai Weiwei, Fang Lijun, Feng Mengbo, Gu Wenda, He An, Hung Tung-Lu, Inga Svala Thórsdóttir, Kwan Sheung Chi, Michael Lin, Liu Dahong, Liu Wei, Luis Chan, Made in Company (Xu Zhen), Qiu Anxiong, Qiu Zhijie, Qiu Qijing, Sui Jianguo, Tsang Kin-Wah, Tseng Kwong-Chi, Wang Guangyi, Wang Xingwei, Wang Ziwei, Wu Junyong, Wu Shanzhuan, Yu Youhan, Zeng Fanzhi, Zhang Peili, Zheng Guogu, Zhou Tiehai, Chang Tsung-Hsun, Chen Yi-Chieh (Agi Chen), Hou Chun-Ming, Mei Dean-E, Wu Tien-Chang, Yao Jui Chung, Yeh Wei-Li, AES +F, Blue Noses Group, Grisha Bruskin, Eric Bulatov, Vladimir Dubossarsky, Rimma Gerlovin, Valery Gerlovin, PG Group, Emilia Kabakov, Ilya Kabakov, Zhanna Kadyrova, Alexey Kallima, Vitaly Komar, Irina Korina, Alexander Kosolapov, Vladimir Kozhin, Oleg Kulik, Rotislav Lebedev, Vladislav Mamyshev-Monroe, Inspection Medical Hermeneutics, Alexander Melamid, Irina Nakhova, Anton Olshvang, Anatoly Osmolovsky, Boris Orlov, Pavel Pepperstein, George Pusenkoff, Recycle, Oleg Tselkov, Tsvetkov, Aidan Salakhova, Alexander Shekhovtsev, Sergey Shutov, Leonid Sokov and Alexander Vinogradov.
Post Pop: East Meets West
The curation of the exhibition follows the excellence of the art pieces – it is co-curated by a leading art critic and writer Andrey Erofeev from Moscow, an independent curator of Pop Art exhibitions across Europe, Canada and Japan Marco Livingstone, and Tsong-Zung Chang, a curator and guest professor of China Art Academy. These guides through the Pop Art legacy, together with the public, will contemplate the significance of the movement and its grand influence on the world of art. In the period between November 26th 2014 and February 2015, at Saatchi Gallery, London, find out what forms the elusive nature of Post Pop…
Be sure to check out Widewalls' extensive artist database in order to find out everything you need about the artists whose work is included in this exhibition – to make it even easier and more accessible, create a FREE My Widewalls account and start exploring!