POW! WOW! Hawaii 2015 is almost upon us and this year sees the POW! WOW! Crew celebrating their fifth anniversary with another stellar line up of international and local visual artists that reads like a who's who of street art and looks set to be one of the best POW! WOW! events to date (you can read about the POW! POW! Hawaii Street Art Festival 2014 and also check out a collection of the best murals created in 10 Best POW! WOW! Murals). Not satisfied with just turning Hawaii into a feast of colourful murals they also created a debut event in Taiwan during 2014 (read about it in POW! WOW! Taiwan Kicks Off) and will be kicking off POW! WOW! Hawaii 2015 with their second annual POW! WOW!: Exploring The New Contemporary Movement Exhibition before the mural paintings take over and a week of parties, exhibitions and talks take centre stage.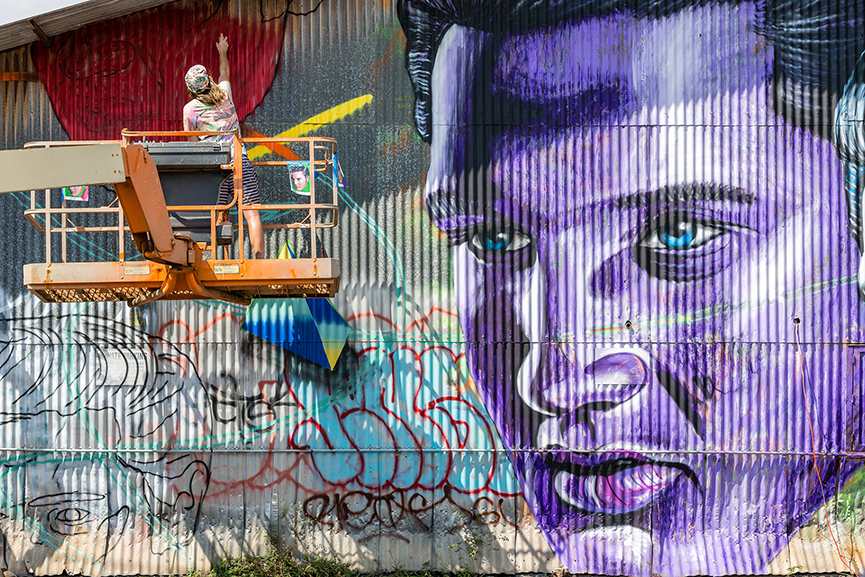 The Artists
POW! WOW! Hawaii 2015, curated by Andrew Hosner, PM Tenore, Jasper Wong and Yasha Young, will see many Widewalls approved artists creating murals and installations all over the Kaka'ako district of Honolulu turning the walls into a visual feast. Akut, from the wonderfully creative team of Herakut will be hitting the streets along with names like Hueman and Polish artist Natalia Rak (you can see some of her beautiful images in this Through The Looking Glass article). The radiant works of Maya Hayuk are sure to brighten up some walls (check out the Light Heavy article) while the elaborate works of Tristan Eaton cannot fail to cause a wow when seen (have a look here!). Miss Van will be out and about creating some of her fascinating characters (see some in the Miss Van article) while Saber will be adding some of his gestural graffiti style markings to the proceedings (see more in this Saber's Ugly American article). The range of artists that will be creating works during the event are equally breathtaking and inspiring and to see so much creativity in one place at one time promises to be a real treat for anyone that can witness it.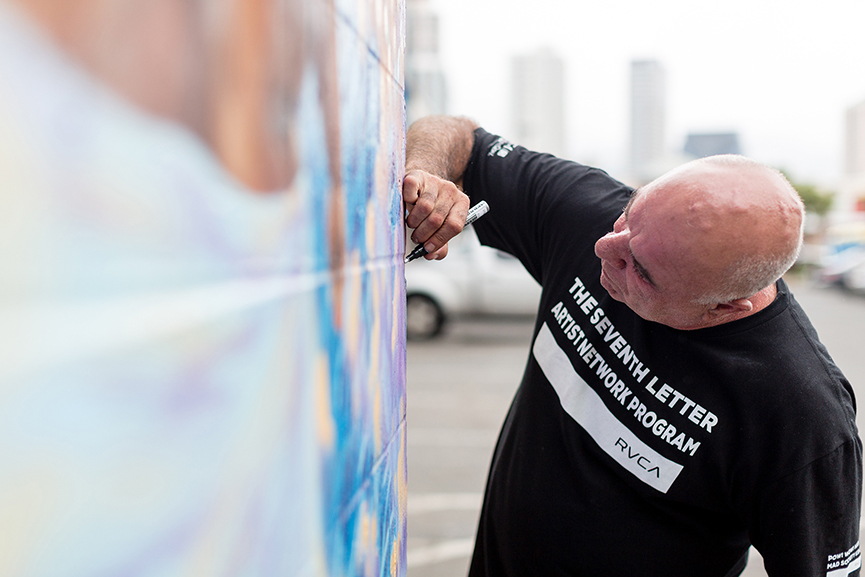 Other Events at POW! WOW! Hawaii 2015
Around the obvious focus of mural painting at POW! WOW! Hawaii and the usual parties and musical events, (POW! WOW! are very active in the areas of art and music and organise schools for both), there will be a number of events during the course of the weeks activities such as the 1XRun print exhibition, a Jeff Staple talk and panel discussion with Kevin Lyons and a similar event with James Jean along with the RVCA Art show curated by PM Tenore. For a full schedule check out the POW! WOW! Hawaii site. Full list of international and local artists creating at POW! WOW! Hawaii 2015: Aaron Horkey, Akut, Alexis Diaz, Bezt, Case, Cryptik, Debe, D*Face, David Flores, Dmote, Doze Green, Ernest Zacharevic, Esao Andrews, Fafi , Ganzeer, Hottea, Hueman, James Jean, Kelly Towles, Kevin Ancell, Kevin Lyons, Klone, Kozyndan, Mark Dean Veca, Maser, Maya Hayuk, Natalia Rak, Naturel, Nosego, Olek, Reach, Roa, Saber, Sainer, Sever, Smithe, Strok, Tatiana Suarez, Tristan Eaton, Vincent Di Nguyen, Aaron Kai, Beak, Bother, Chad Hasegawa, Ckaweeks, Danny King, Davesaction, Defer, Ekundayo, ENDR, Gary Draws Fish, Gavin Murai, Jasper Wong, Jeffrey Gress, Kai Kaulukukui, Kamea Hadar, Katch, Maek, Mark Anthony Visaya, Matthew Ortiz, Matthew Tapia, Mr. Destructo, Mung Monster, Norm, Oera, Prime, Puff, Richie Lucero, Roxanne Ortiz, Ryan Chun, Sergio Garzon, Shingo Yamazaki, Slick, Solomon Enos, Soker, Unomas, Welzie, Whomu, Woes Martin.
POW! WOW! Hawaii 2015 runs from 7th February 2015 until 14th February 2015.
Keep up to date with all the news from POW! WOW! by signing up to My Widewalls today!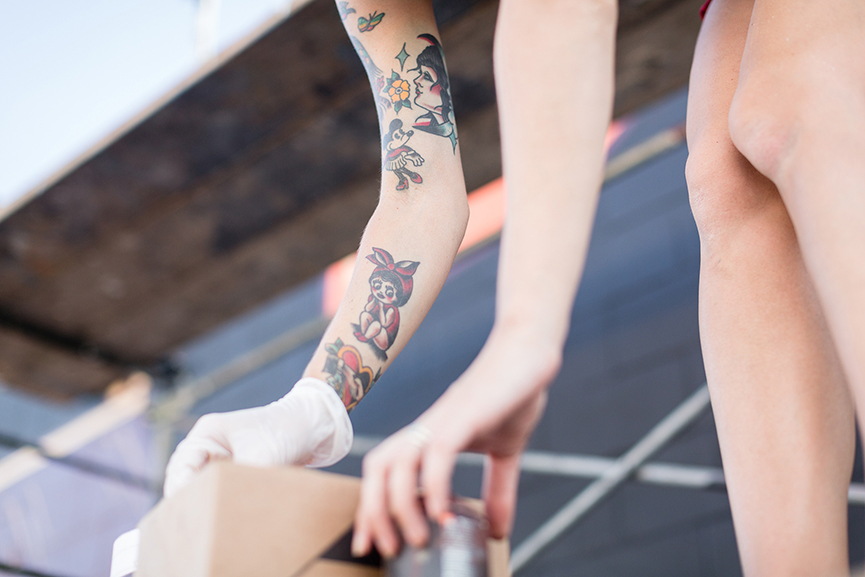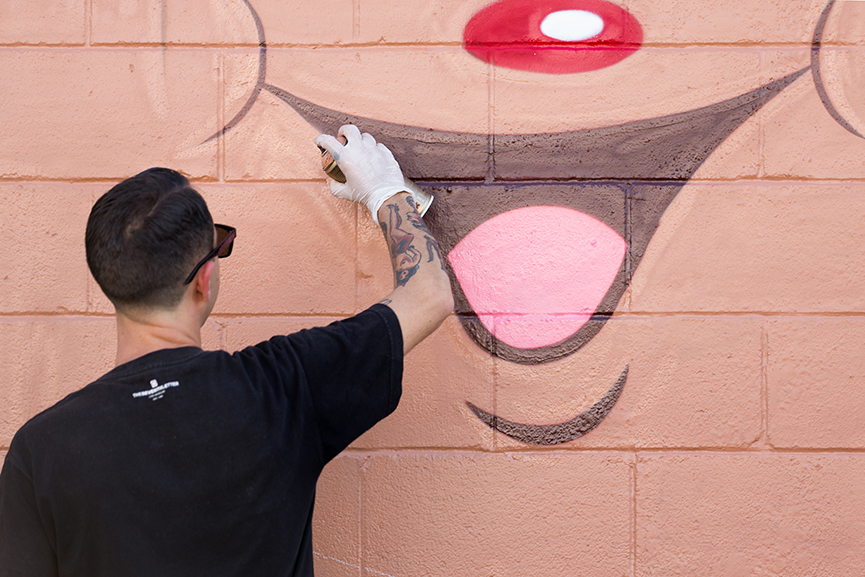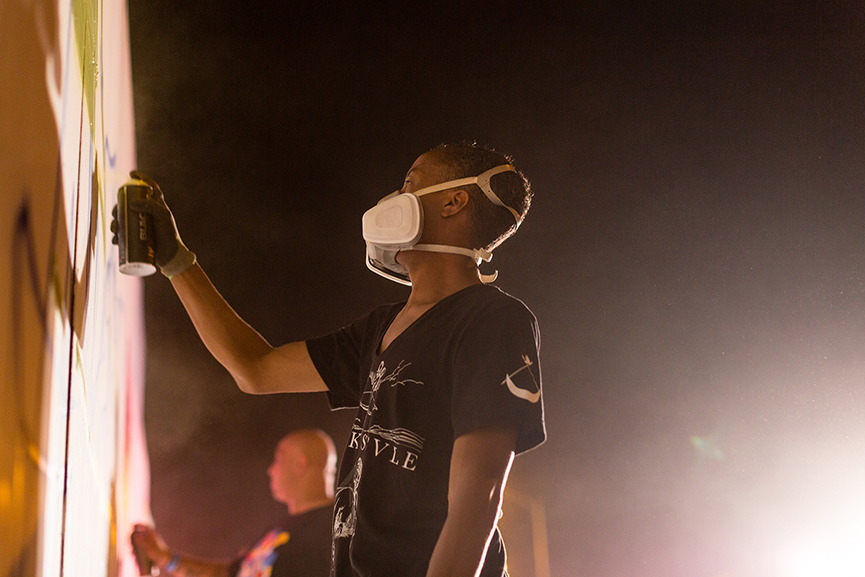 All images courtesy of POW! WOW! Hawaii