Every line of business has influential figures, and in the art world - it's all about power. ArtReview released its yearly list of the 100 most powerful figures in the contemporary art world today, showing some shifts in comparison to last year's, but no shocks, nor unexpected turns. It's just as one could predict - Koons went up, Victor Pinchuk descended, while others made more or less predictable movements.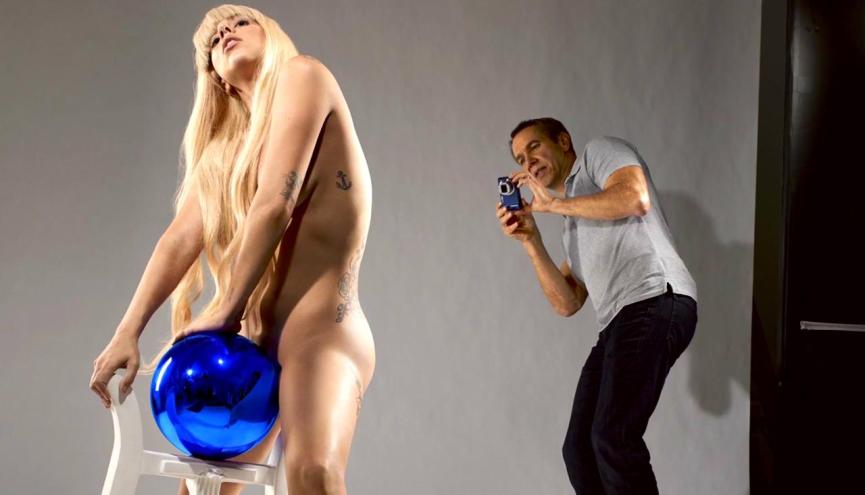 The Power Top 10
Topping the list this year, we find Nicholas Serota, Director of Tate (on the image below), risen from the 6th place in 2013. He is followed by art moguls David Zwirner and Iwan Wirth, both of whom held positions. Glenn D. Lowery, director of MoMA in New York, comes in 4th, while the first woman and artist in the list is Marina Abramovic, at 5th place. Serpentine galleries duo, Hans Ulrich-Obrist and Julia Peyton-Jones, follow Marina (no wonder - they all had a successful show 512 hours last summer), while Jeff Koons rose to 7th position, as the first male artist on the Power 100 list. Koons is followed by Larry Gagosian and Marian Goodman, two super-influential gallerists, while at number 10 we see Cindy Sherman, another female artist in the top 10. Last year's most powerful, Sheikha Al-Mayassa bint Hamad bin Khalifa Al-Thani from the Qatar Museums has fallen down to number 13, while the list introduces 12 new entries. Four power figures kept their rank of 2013, while seven people who were not included in the list last year, re-entered the selection.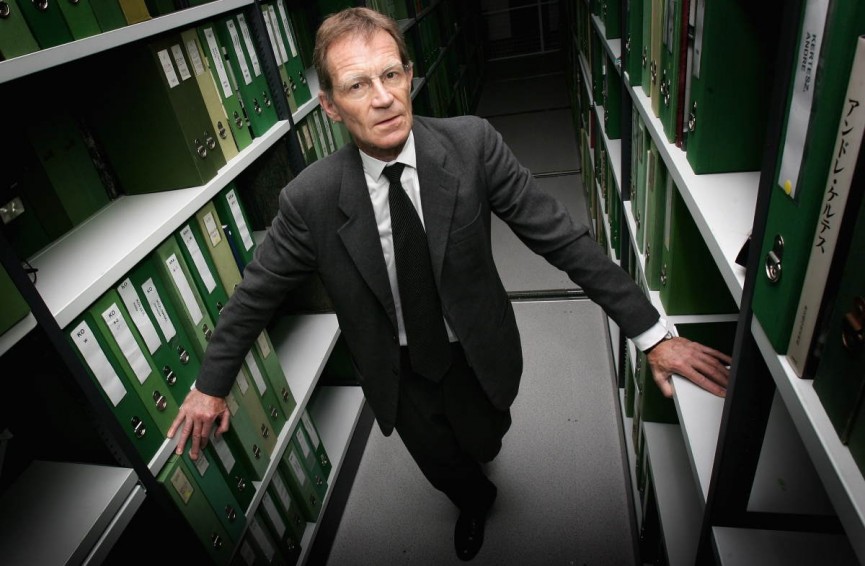 Biggest Ups and Downs
The biggest jump at Power 100 this year was marked by none other than Jeff Koons, who climbed from number 56 to number 7. Was it his astronomical sales of the Balloon Dog, the accelerating popularity, or the Whitney Museum retrospective that influenced the rise, we can only guess, but chances are - it's all of that and probably even more activities. The one who made the biggest drop is Ukrainian steel industrialist and collector Victor Pinchuk, who is taking the 85th place, far from 47th of last year.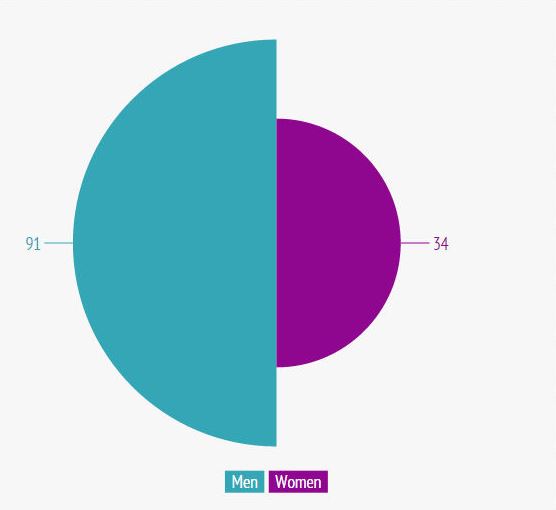 Power 100 by Regions
When the list is viewed geographically, it's obvious how Western-centric the art world is. Most of the influential figures come from Europe and North America. The art business is still ruled by men, as they make almost 73% of the listed, when all duos and groups are broken down. In terms of countries, those with most entries are expectedly USA with 26, and UK with 18, followed by Germany with 16 entries. As some of the nationalities overlap, it's hard to determine the exact number, but this situation is visible in the market with the 'naked eye', so to say. China, the rising power in the art world, is represented by 4 entries only, of which the highest rank belongs to Ai Weiwei, who fell to 15th place, from the 9th position in 2013. The absence of Canada and Australia is evident as well.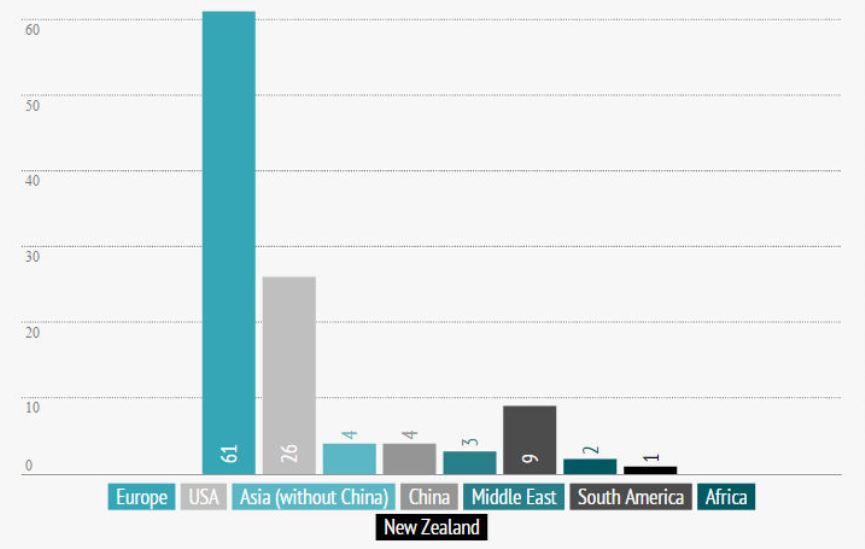 Power 100 by Occupational Categories
When we look at occupations, the most representatives we find among gallerists - 30. They are followed by artists with 23 positions, while collectors with 15 and curators with 13 entries are next in line. Museum directors hold only 9 positions this year. Interestingly, the highest ranked artists is also the highest ranked woman, Marina Abramovic, who climbed up a six places since last year. Also, comparing to one male artist in the top 10, there are two women, Sherman accompanying Abramovic at number 10. Not a single art critic is listed. An obvious rule of gallerists is emphasized by the fact there are only 2 auction house directors on the list, while some artists appear to be gone. For example, Damien Hirst topped the Power 100 list in 2005 and 2008, but in 2013 and 2014, he's nowhere to be found.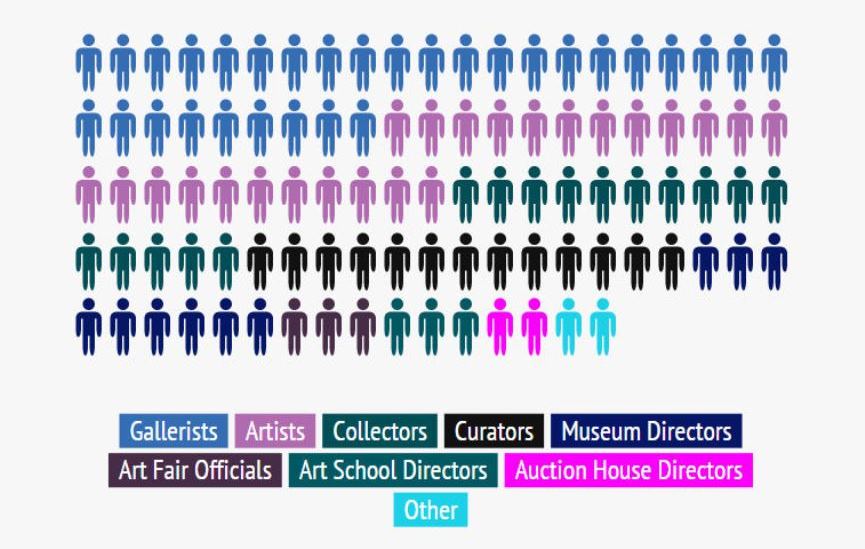 All graphs created with infogr.am.