Every social and political movement is usually followed by a catch-phrase and and/or a strong leader. Every now and then, depending on the situation, appears one or a group of creative people who support and recognize the importance of power of the people and create effective art that becomes crucial and popular symbol of the movement that even goes beyond the boundaries of its initial cause. From 1970s to now, the world has encountered with numerous types of social and political activism that that have changed many essential issues in people's lives. Exhibition Disobedient Objects at Victoria & AlbertMuseum focuses directly on this subject and this period of time, creating a unique show that features never before exhibited objects that were an important part of our history. Since the opening on July 26, it was a constant subject of discussion, and for those of you who didn't get the chance to visit it, we suggest you do until its closing on February 1, 2015.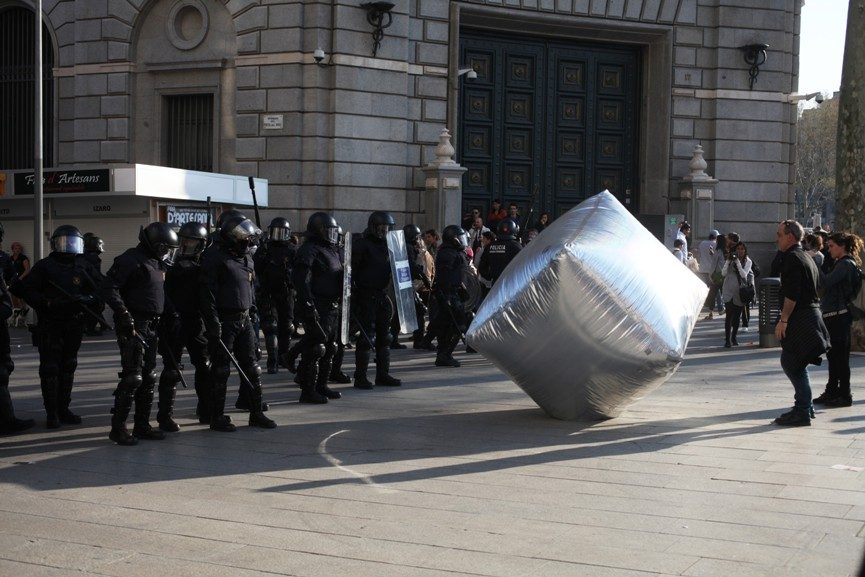 Power of the Object
On display are arts of rebellion from around the world that illuminate the role of making in grassroots movements for social change: finely woven banners, defaced currency, changing designs for barricades and blockades, political video games, an inflatable general assembly to facilitate consensus decision-making, experimental activist-bicycles, and textiles bearing witness to political murders. Even though the objects' authors emphasise the fact that they weren't intended as works of art or design, but simply as a quick response to an ongoing crisis, the power of their message is so strong that the artistic side of it is in the background.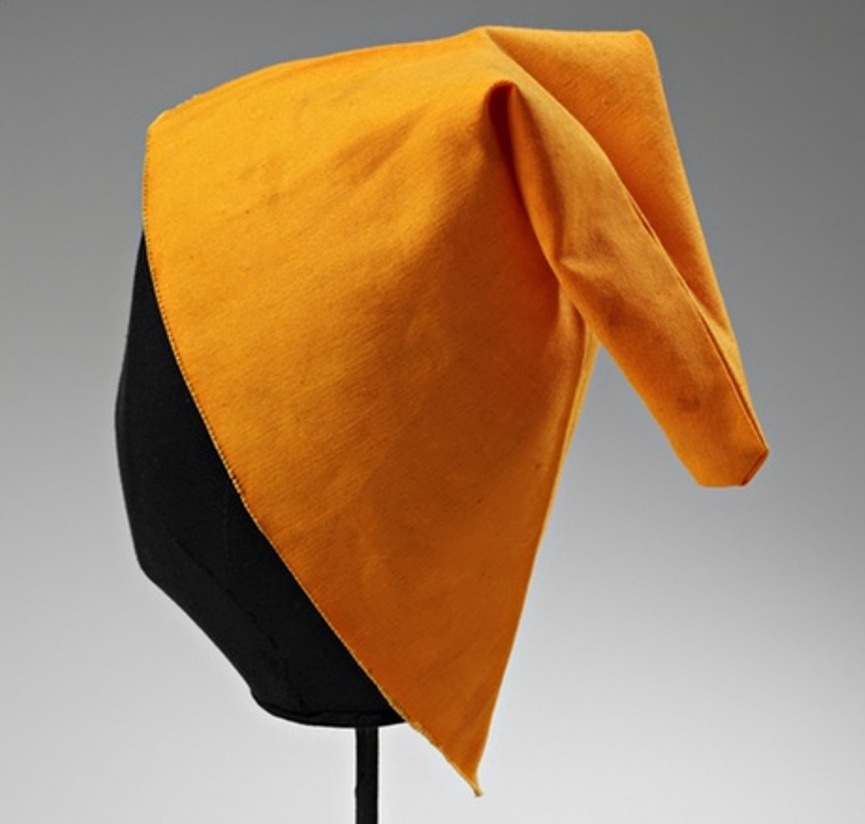 Craftivism
On the view are inflatable cubes that look like metallic clouds called inflatable cobblestones, made by the Eclectic Electric Collective, used in worker protests in Berlin and Barcelona in 2012, as a way to outwit the authorities; an orange felt hat that 10,000 people wore at a 1988 protest against communist rule in Poland by members of the Orange Alternative; famous Chilean 'ariplleras' and many more. Among these, we encounter to one familiar name - Carrie Reichardt – a veteran in this kind of socially involved art. Mad in England creator enjoys her role of expressing her thoughts through her art. Her membership in the Craftivism movement only confirms it.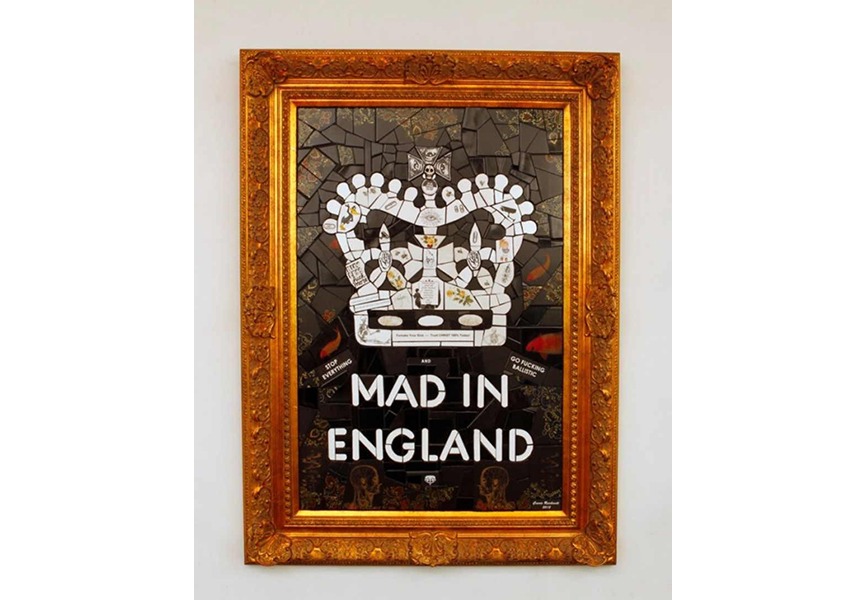 The Tiki Love Truck
Reichardt's recent work includes The Tiki Love Truck made in 2007, currently exposed at Disobedient Objects. It is a mobile mosaic mausoleum that was dedicated to the memory of a death-row inmate John Joe 'Ash' Amador (also Reichardt's friend). After bearing witness to Ash's execution, Carrie and Nick Reynolds went with Ash's body to a cabin in the local woods where Nick cast his death mask. Ten days later, the Tiki Love Truck was shown in the streets of Manchester with Ash's death mask on the top of the truck. The piece was awarded The Makeover prize, for the most original or impressive applied decoration or feature.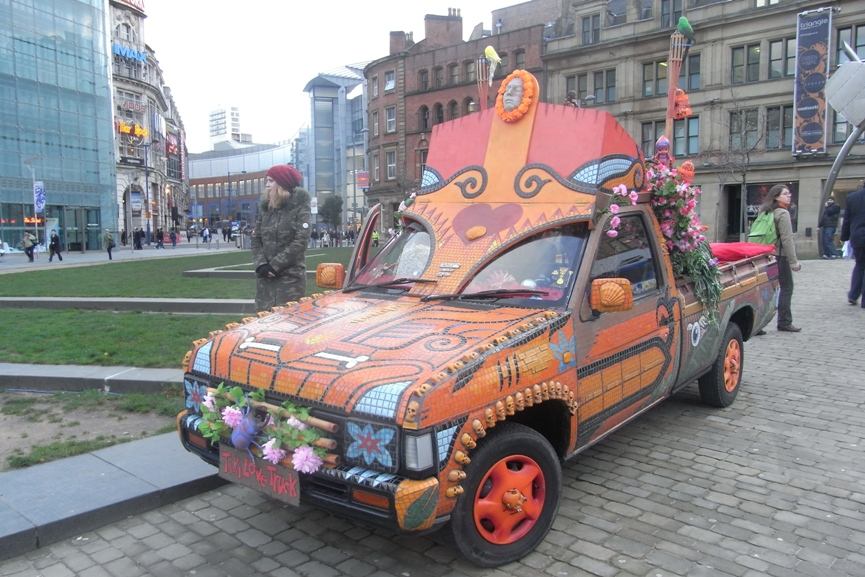 On-Street Action
Interestingly enough, even though these movements were happening at the same time the technology was expanding, no technologically involved objects were created. It seems like mass media may help spread the word, but when it comes to an on street action, hand-made creative objects like the ones at Disobedient Objects in Victoria & AlbertMuseum are the ones who are leaving the mark.