If we were to say NAPSA, it probably wouldn't ring any bells to you, and if we were to explain what the acronym stood for, you'd probably get creeped out a bit. First thing that comes to your mind might be a scenario from a horror movie, but it's not, it's a real thing. National Association for the Preservation of Skin Art is dedicated to keeping parts of your skin that have been covered with tattoos, and preserving them indefinitely. The nonprofit membership association is consisted of like-minded tattoo artists and enthusiasts. Their mission is to keep the pieces of art that were made on live skin, long after death. Explaining that every tattoo has a unique story and some kind of personal experience behind it, the gathered artists and supporters have come up with a way to keep that story going on, even after the person passes away, thus continuing the person's story and legacy in a way, or, at least a part of it…
NAPSA Carries on the Legacy for the New Generations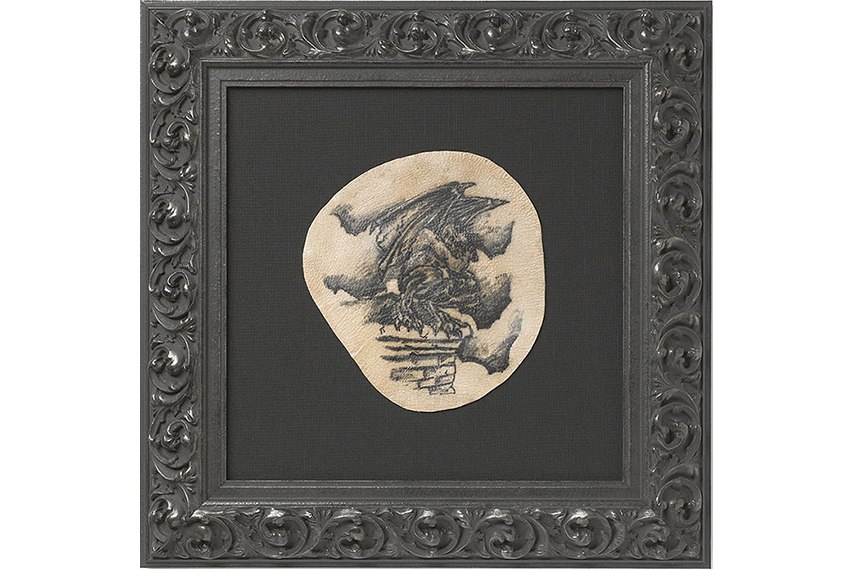 Tattoos Represent our Personality and Character
Tattoos and body art make a significant part of our personalities. Even though they might be placed in inconspicuous places of our body, or straight out "in your face" (better yet, "on your face") type of tattoos, the artwork we choose to place on ourselves surely has something to do with our character and personality. All the drunken mistakes, "lost bets" tattoos and tramp stamps aside, tattoos are meant to be there to stay with us, until we die. Well, apparently not only until we die anymore. Some people consider their body as canvas or a journal of life, and tattoos as being the ink that personifies these stories and pictures. If an artist's work is usually preserved after his/her passing, why wouldn't a tattoo be saved as well after death, after all, it is a piece of art, only made on a different surface. After cremation or burial, the artwork would be lost and decayed forever. So, Charles Hamm, a lifelong tattoo enthusiast, founded the National Association for the Preservation of Skin Art.
Tattoos are Art, so why not Save them?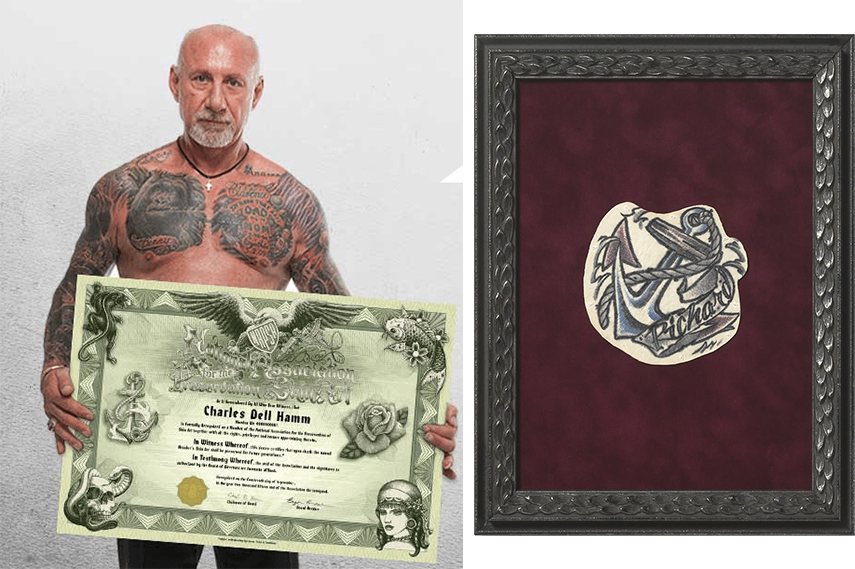 NAPSA - Preserving Skin Art
Hamm and his team worked on figuring out a way to perpetuate the skin state after death, and protect it from decomposition. They have successfully developed a proprietary process which fixes the inked skin and preserves it. So now, you can have the tattooed piece of skin removed and framed or placed neatly in a display. With countless hours spent on his skin art, alongside of an estimated $45,000, for Charles Hamm, tattoos definitely represent a very big part of his life and persona. There are thousands of other people who define themselves by the ink they wear proudly on their body, many of them wish to maintain a memory of themselves and the stories behind the ink even after they're gone.
Many People Define Themselves by the Ink they Wear Proudly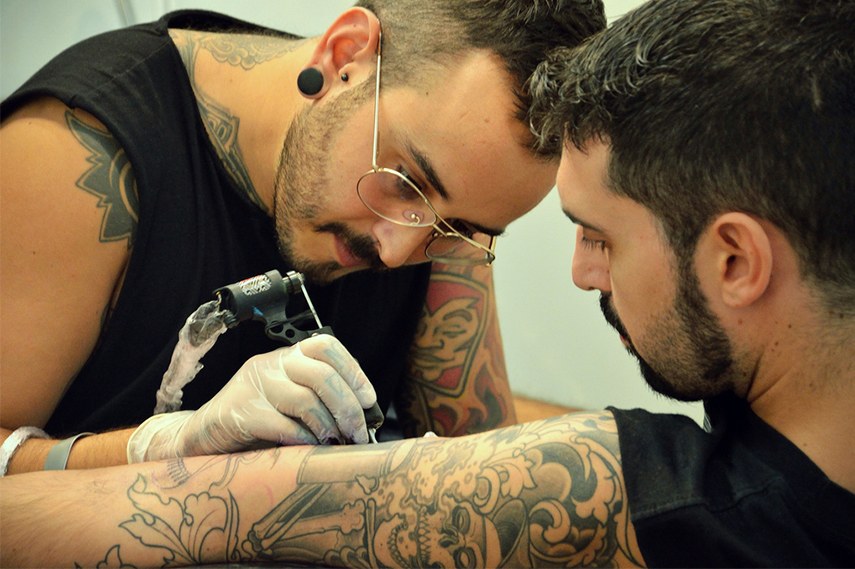 Immortalizing the Legacy and Artwork
Once the tattoo is finished and it leaves the shop, the artists rarely get the credit for the artwork they create. This might change that. Considering the fact that the finished work of NAPSA can be displayed for as long as it's taken care of, basically, when framed, it would function in a same way a framed painting would. So, for the first time a tattoo artist can get the chance to see his/her work in galleries and museums eventually. Will this newly-developed option push the tattoo artists to a whole new level? Knowing that your art piece can be eternalized certainly gives your work a new perspective. NAPSA aims to immortalize your legacy in an artistic fashion, share it with others and the future generations to come. For more information and to learn how become a member and preserve your body art, go to savemyink.com
Let us know what you think and share your voice with us on our facebook page