Pretty Portal is organizing an exciting group show entitled FACE OFF. Four artists with different backgrounds who previously haven't been exhibited at Pretty Portal will present their works on the one subject – portrait. These portraits at Pretty Portal will be a perfect opportunity for all the visitors to see some great artworks at one place. Featured artists are Julian Kimmings, Rowan Newton, Shai Dahan and Various & Gould. In addition, portraits are one of the most popular subject matters among art enthusiasts; therefore, FACE OFF exhibition at Pretty Portal will attract all those art lovers who are fascinated with the magic of contemporary portraiture.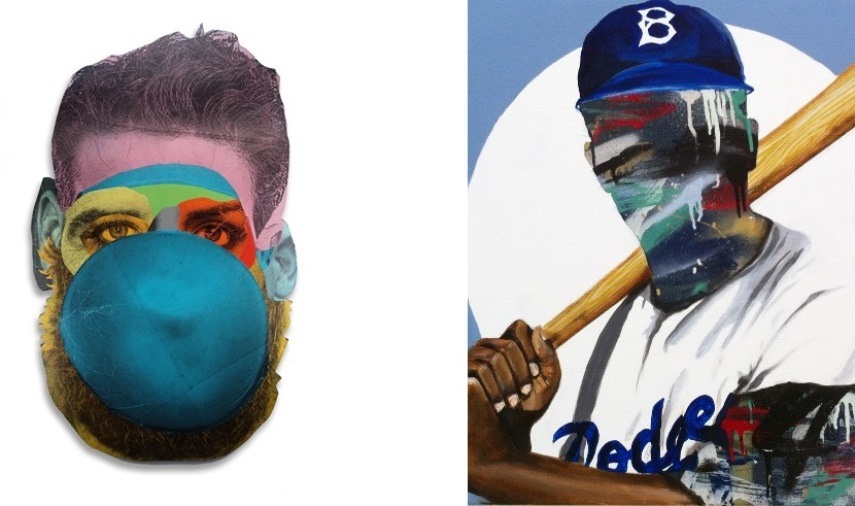 Julian Kimmings and Rowan Newton at Pretty Portal
Among four amazing artists whose works will be exhibited during the FACE OFF group show at Pretty Portal we have Julian Kimmings and Rowan Newton. Julian Kimmings' background is in illustration and design. This UK-based artist is known for his powerful portraits. He usually uses an amalgamation of acrylic, spray paint, ink and oil paint to create beautiful representations of human faces. Kimmings is fascinated by mythology, folklore and ancient cultures, using their stories to mark his work with a narrative on materialistic and consumeristic contemporary society. His subjects are defined by strong gestures, expressing energetic emotions. Rowan Newton is a London-based artist who uses spray paint, acrylics, and pen to create strong, gritty and a bit provocative pieces. Newton's unique style is characterized by the dichotomies of the inner-city landscape. This amazing British artist paints people – his work is full of texture with splatter, drips, and layering complimenting the depth of his artistic subjects.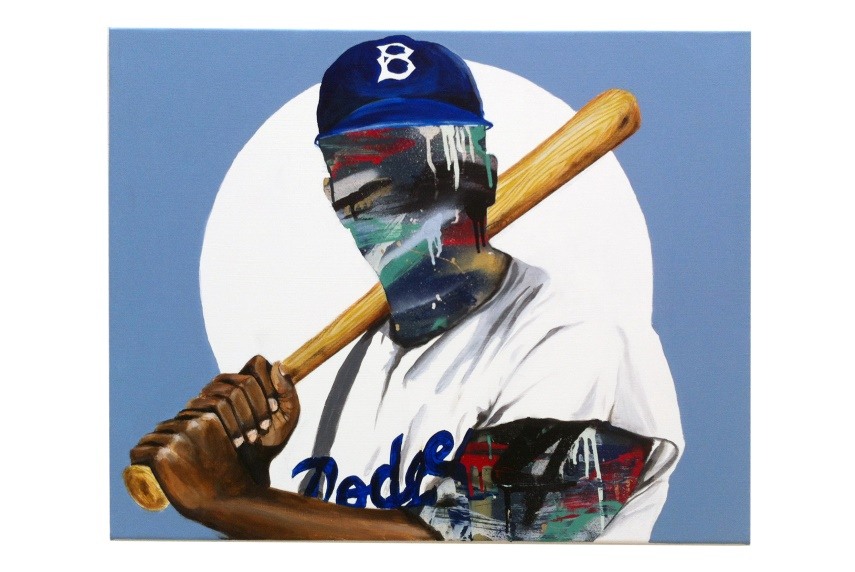 Shai Dahan and Various & Gould at Pretty Portal
Shai Dahan is American contemporary painter and street artist who works with painting, drawing, illustrations and installations. He is best known for his street art projects, such as the NYSAT, Underbelly Project, and MOM&POPism. He is inspired by different cultural motifs surrounding him. Since he lived in various countries and cities around the world, Shai Dahan uses a variety of cultural and societal motifs in his work. During his career, he has developed a unique style using acrylic, oils and spray paint to create bold and colorful paint gestures integrated into depictions of iconic and historical figures. Various & Gould is a German artistic duo based in Berlin. The duo is best known for their mural depiction of serious themes like migration, (sexual) identity, death and financial crisis. Their work is highly influenced by (political) poster artwork, Dada and Pop Art. What characterize their beautiful pieces are strong colors and an ambiguous combination of symbols, associations and stereotypes.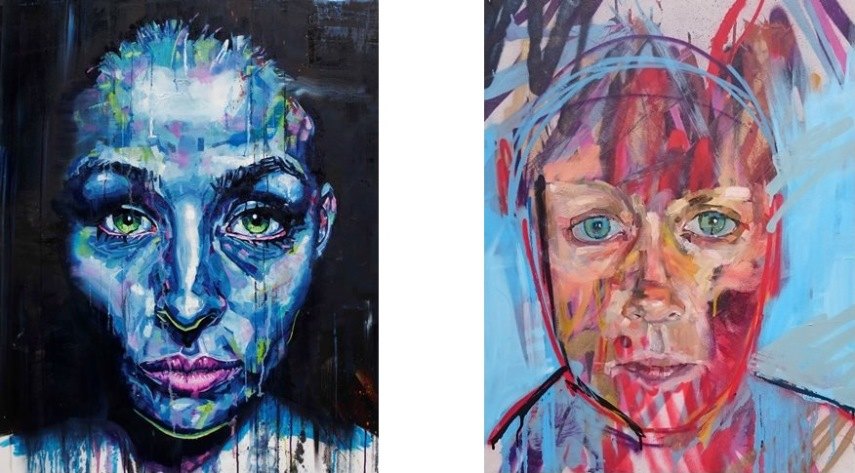 Pretty Portal Portraits – FACE OFF Exhibition
As we already mentioned, four artists participating at FACE OFF exhibition have different backgrounds, techniques, styles and approaches. Still, portraiture connects all four amazing artists.  Available artworks by Julian Kimmings, Rowan Newton, Shai Dahan and Various & Gould will be on sale – the price range for available works is €1000 - €4000. FACE OFF exhibition will be on view from September 11 until October 10, 2015, at Pretty Portal in Dusseldorf, Germany. Opening reception is scheduled for September 11, 7-10pm.
If you want to be informed about upcoming exhibitions, sign up for My Widewalls! It's free of charge!
Featured Image: FACE OFF exhibition
All Images courtesy of Pretty Portal.