The Winter is coming to Miami! This means warm weather, hot events and blazing parties, surrounding the December Art Week. Central event of the week is naturally Art Basel Miami Beach, bringing more exhibitors than ever, introducing new sectors and announcing an overwhelming art-mosphere. One of the leading art events transforms Miami into the it-place for international art collectors, art lovers, art fans and other not-necessarily-art related figures, including lots of celebrities. The Miami art fair attracts over 70,000 visitors annually, transforming the city, along with a number of satellite art fairs, into the temporary world center of contemporary art market.
The year 2014 introduced several novelties in comparison to the Miami Art Basel 2013. There will be over 250 international galleries exhibiting in nine sectors, encompassing all media imaginable and a prominent Public Sector. Museums of Miami will be putting on special exhibitions, coinciding with the events, while all interested should be on a lookout for new, exciting pieces of contemporary and modern art.
Having sifted through the hyper-abundant offer of Art Basel Miami, we give you a few pointers on what not to miss.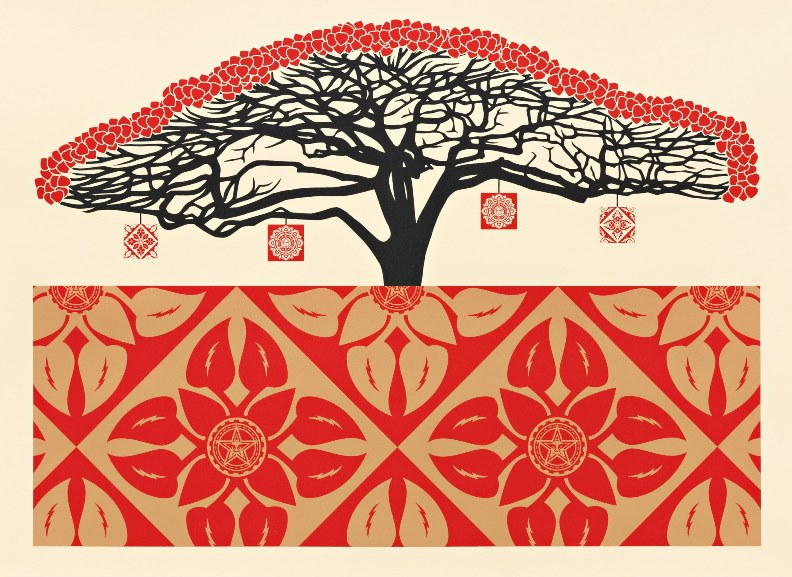 Galleries to check out
Among the hundreds of galleries, it's hard to plan ahead which ones are the must-sees, but as all the biggest names of the business will be there, the logical thing to do is follow them. The inevitable Gagosian gallery, naturally, will be in the Galleries sector, where one will also find David Zwirner, Blum & Poe, Mary Boone Gallery, Hauser & Wirth, Simon Lee Gallery, Pace, Galerie Perrotin, White Cube, and many other super-famous spaces. Make sure not to miss the booth of the Brazilian Galeria Fortes Vilaça, the representative of OsGemeos and Beatriz Milhazes.
If you're looking for some freshness in your art collection, do not miss the Nova sector, filled with young galleries and emerging names. If you're unsure or unwilling to risk it, the freshness might come from the Positions sector, where some of the lesser known, but very promising artists are set to shine.
For all print collectors, Editions sector is something they must see - 12 specialized exhibitors, including Pace Prints, will be there, showcasing their multiples.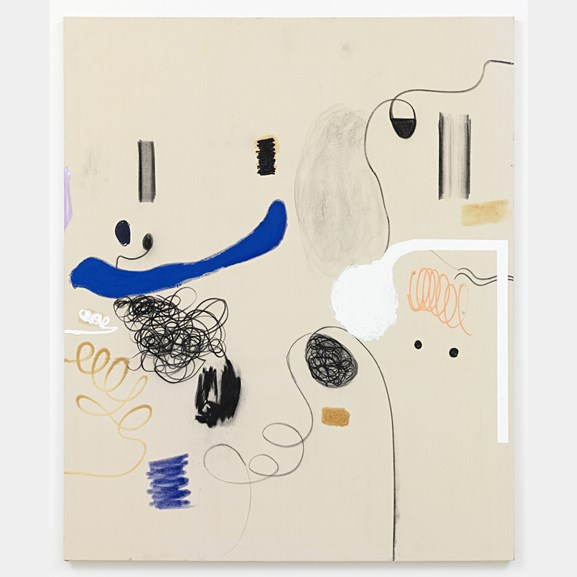 One of the biggest delicacies of the fair might be the Kabinett sector, where galleries are to show specially curated mini-exhibitions. Lia Rumma from Italy is bringing the minimalist Ettore Spalletti, Timothy Taylor is presenting works by Antoni Tapies, enriching the show with art historic greatness. More art history will be on show at the Survey sector, contextualizing the works of certain artists. We recommend to check out pieces by Henry Darger at the booth of Andrew Edlin Gallery. Film sector will present a rich cinema program, while Magazines will gather round major art publications in one place.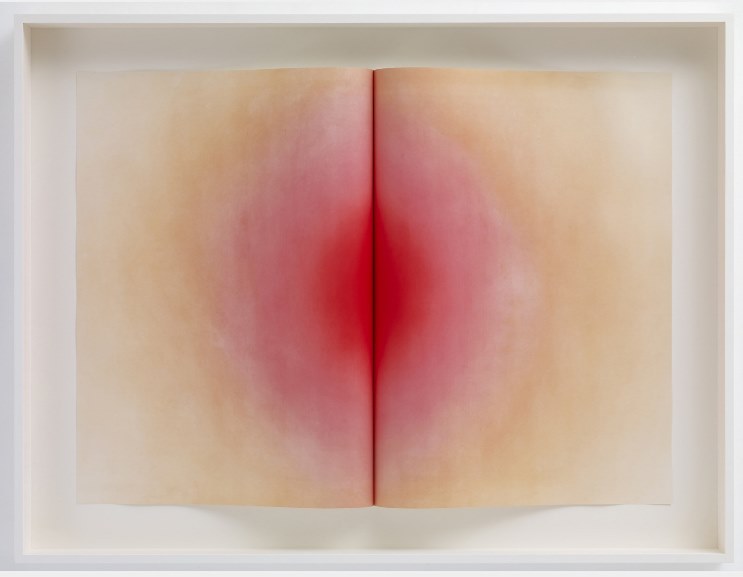 Public - A Special Sector
Realized for the fourth year in the row, Public sector will feature a selection of artworks, curated by Nicholas Baume, whose leading curatorial concept was experimentation. The sector is themed as Fieldwork, as the works are to be installed in Miami Beach's Collins park, a vast outdoor exhibition space. Pieces by 26 artists from 13 countries will embellish the surroundings of the central Convention center hosting Miami Art Basel fair, presenting luminaries along with emerging artists. Public sector will include works by big names such as Georg Baselitz and Ugo Rondinone. The art park will open on December 3, with a special evening program of live performances by five artists.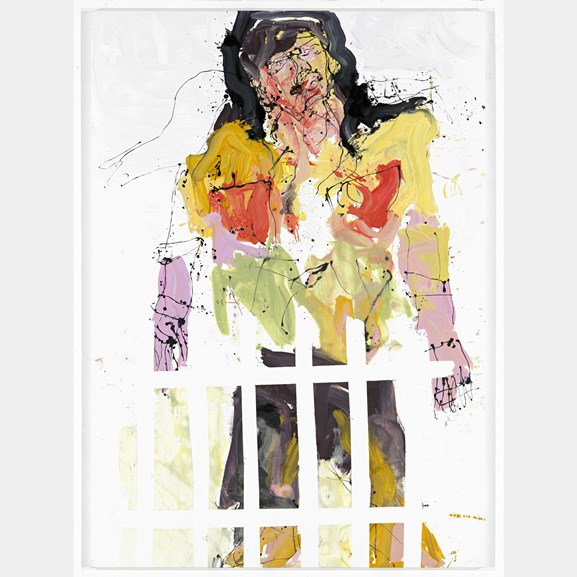 Artwork to Check Out
Among the many amazing artworks to see, there will be the stars of the art world such as Jeff Koons and Damien Hirst, the darlings of the collectors, such as David Ostrowski, and the influential women in the arts, such as Marina Abramovic or Yayoi Kusama. Various galleries hold different pieces, at very different prices, so make sure to check out each booth. In the selection of pictures you can see in this article, you may find a guide in how to go about Art Basel.
Whatever you may be up to while visiting Art Basel Miami Beach, we suggest that you take your time and be thorough. The most beautiful gems might be hidden in the most unexpected spaces, just waiting for the right collector to seek them out.
Art Basel Miami Beach opens on December 3, 2014, running throughout the weekend till December 7, 2014.
Stay tuned to news from Art Basel Miami and other fairs of the art week by signing up to My Widewalls for FREE!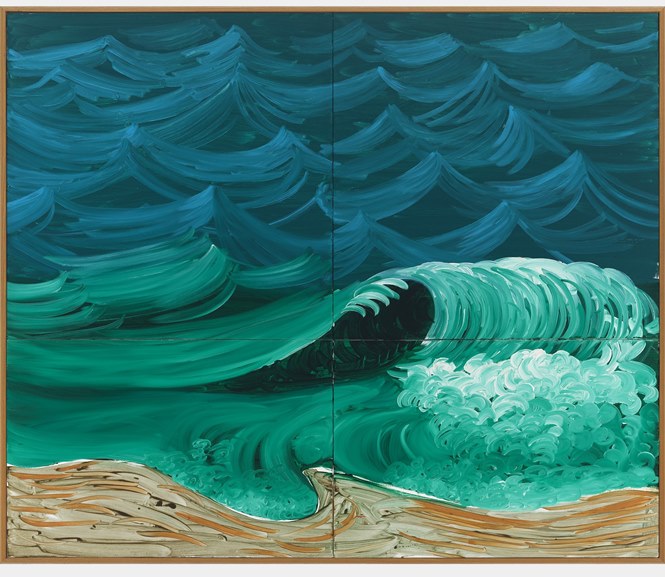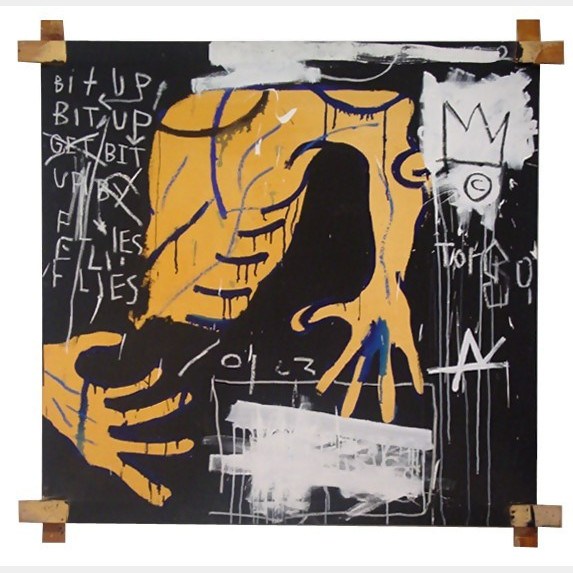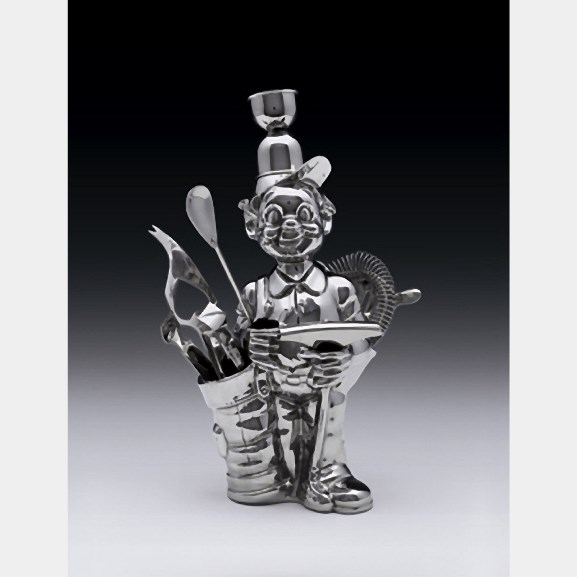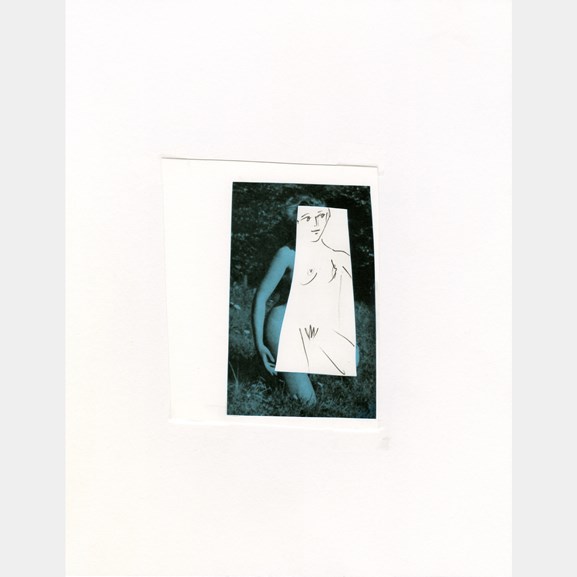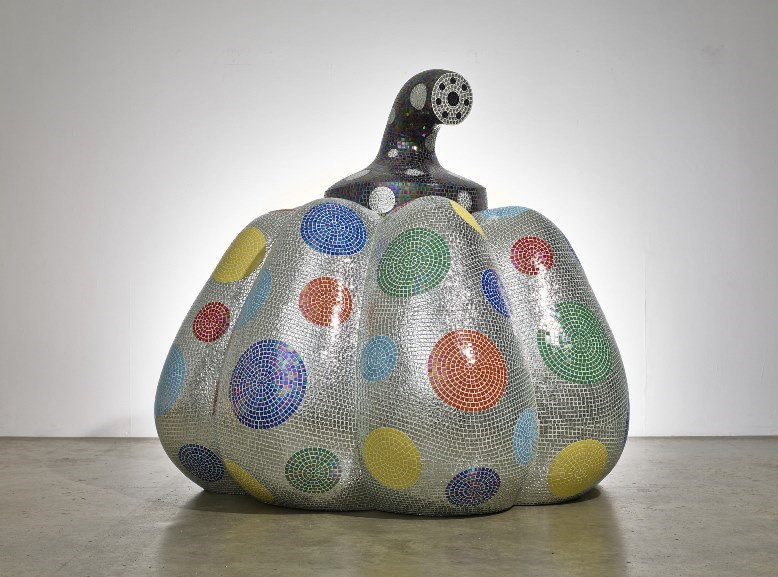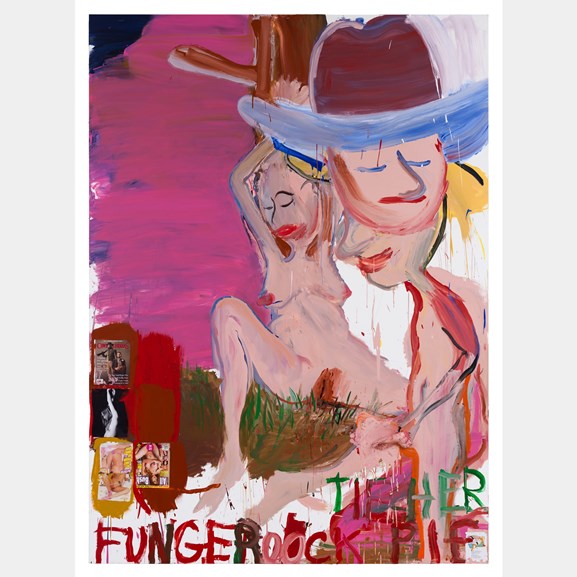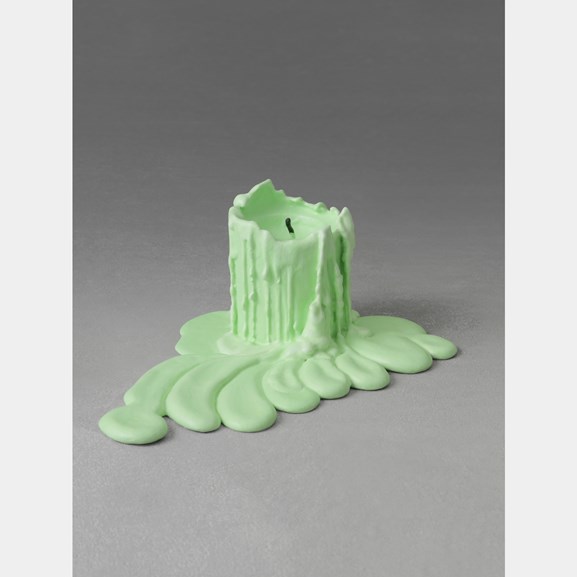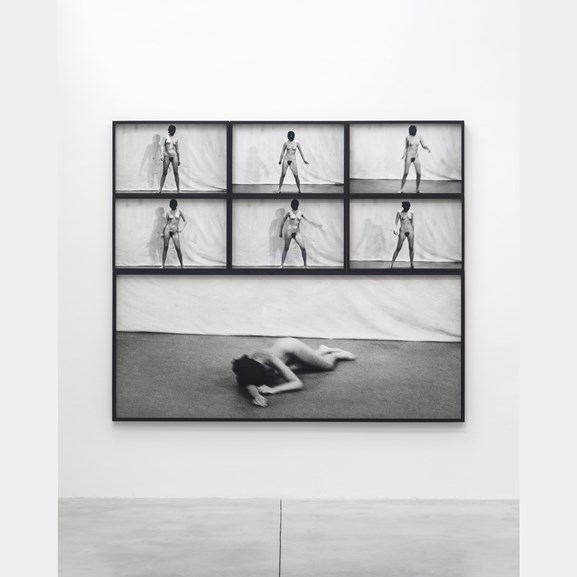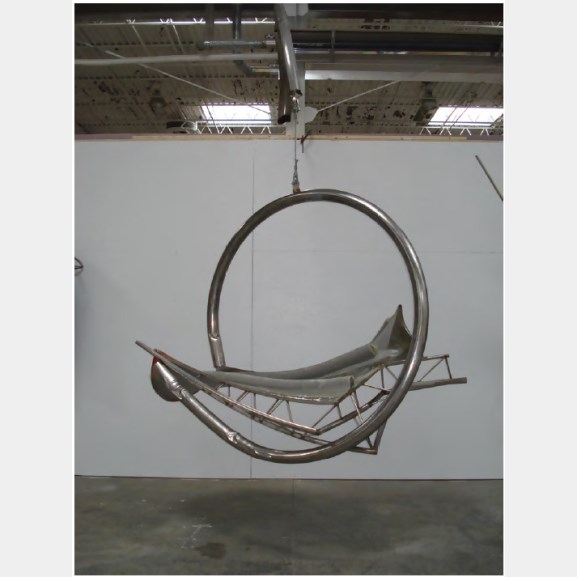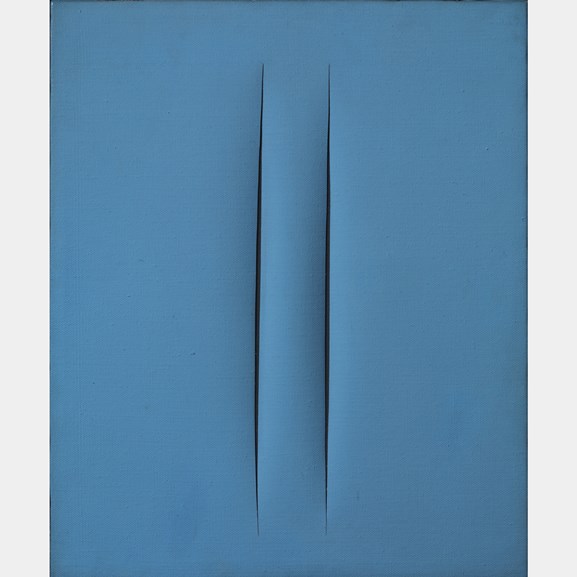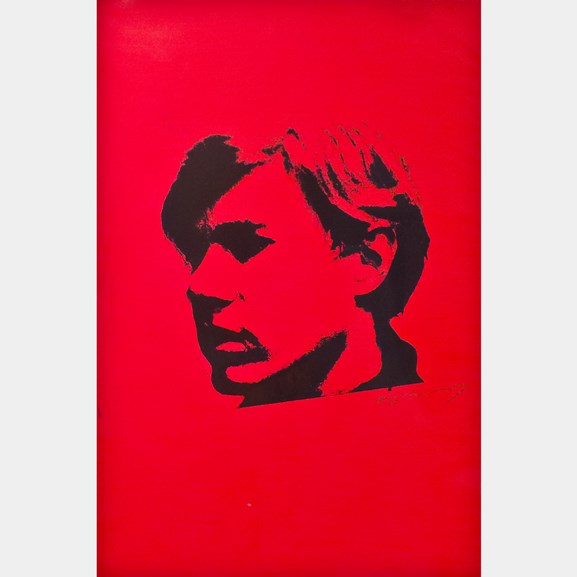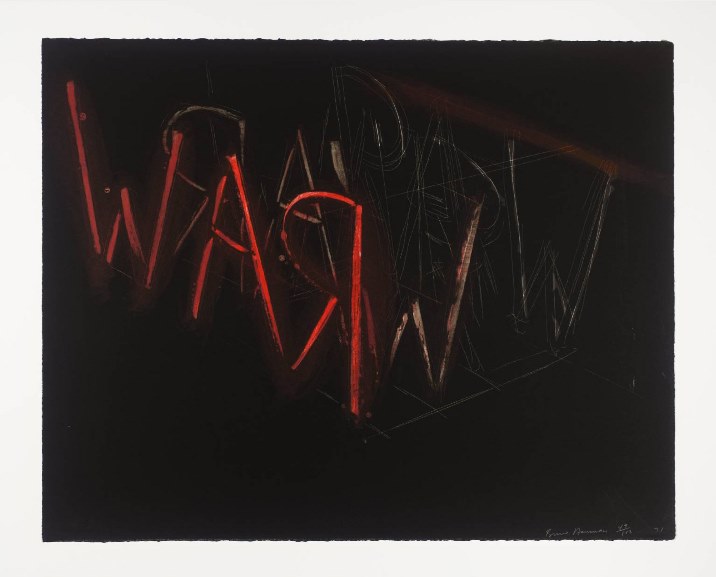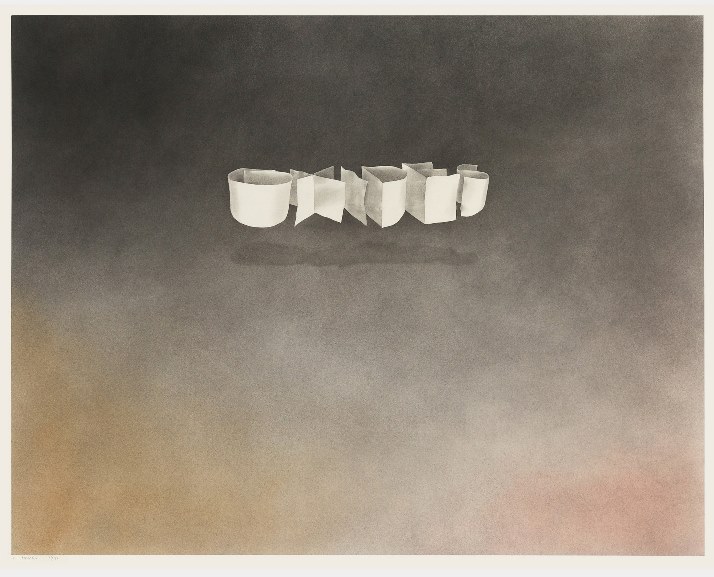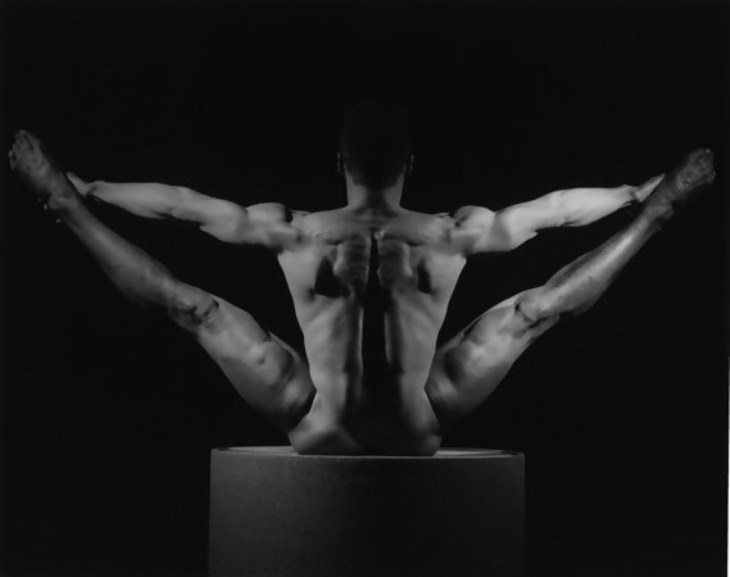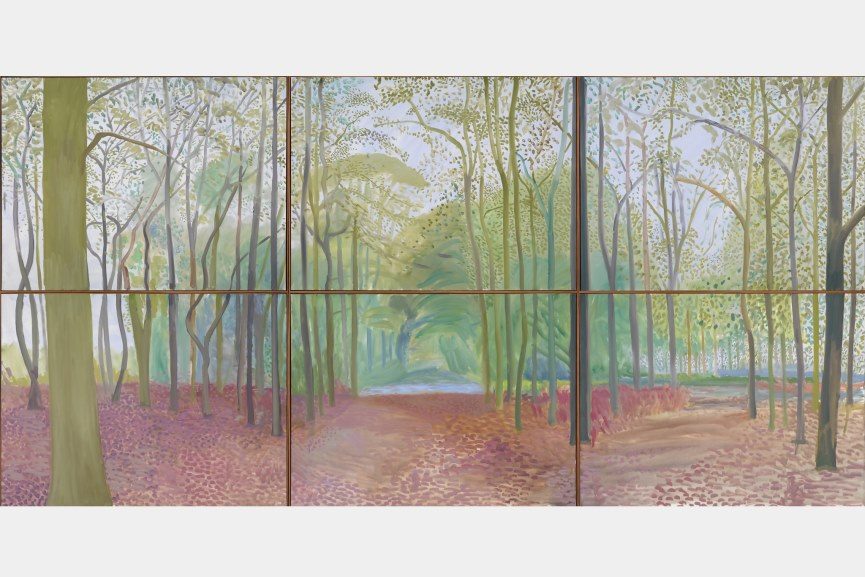 Featured images: David Hocney - A Bigger Wave, detail; Ai Weiwei - Marble Rebar at Mary Boone Gallery; Francesco Vezzoli - People People -Fighting Sexism With New Tactics - America Loves Her Again- at Galleria Franco Noero; Kara Walker - Untitled at Sikkema Jenkins and CO; Tracey Emin - Thinking of You Again at Carolina Nitsch.