Steel Blue is the title of a new print release by Smash137 in conjunction with Paris based Print Them All. The six colour lithograph was created after Smash137 spending almost one year trying to find the right image to base the print on, opting to use a painting on paper rather than one of his large creations as he preferred not to scale down the marks for fear of them losing their strength and energy and felt that a painting on paper was closest to the lithograph process. Working on paper has allowed Smash137 a sense of freedom, claiming it gives him the chance to go at the image kamikaze style which forces him to limit changes, accept lines that often leads to new results. The Steel Blue print release is a vibrant splash of expressions and demonstrates the obvious joy that Smash137 had while creating the lithograph at the Print Them All 19th century printing house, feeling very comfortable in an environment that only deals with artists prints.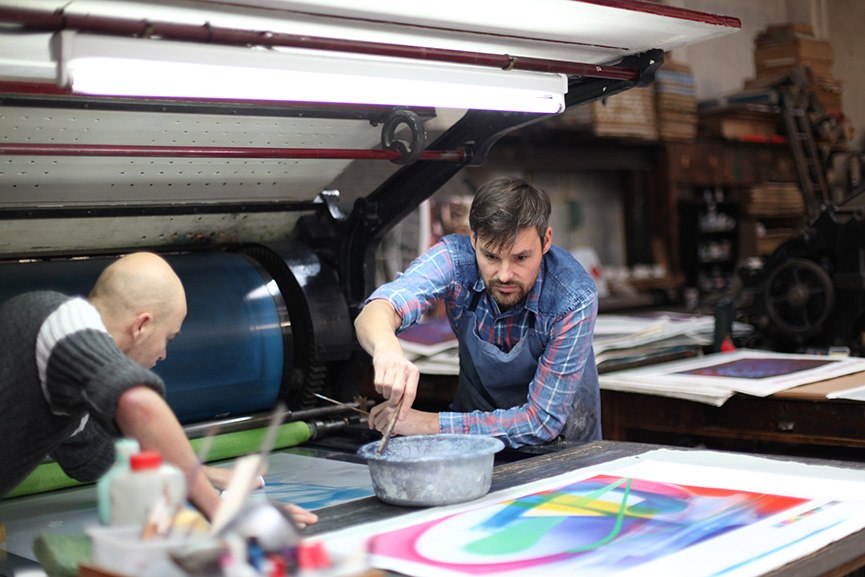 Smash137
Smash137 (Adrian Falkner) was born 1979 in Basel, Switzerland and by 1990, aged just 11 he had discovered the joys of spray cans that has stayed with him throughout his travels in the art world. Smash137 exhibited work in Basel as early as 1997. His calligraphy inspired graffiti has become his trademark while constantly evolving his typographic skills whether it is simple grey and black outlines or more flamboyant creations filled with vibrant colours similar to the Steel Blue print release. 2006 saw a shift to studio based work for Smash137, the creative process then moving onto canvas allowing the storm of colours to expand further. He aims to try and keep a balance between those explosive colours and vivid lines while also keeping a balance with the creation of his urban calligraphy and abstraction to create calm within the storm.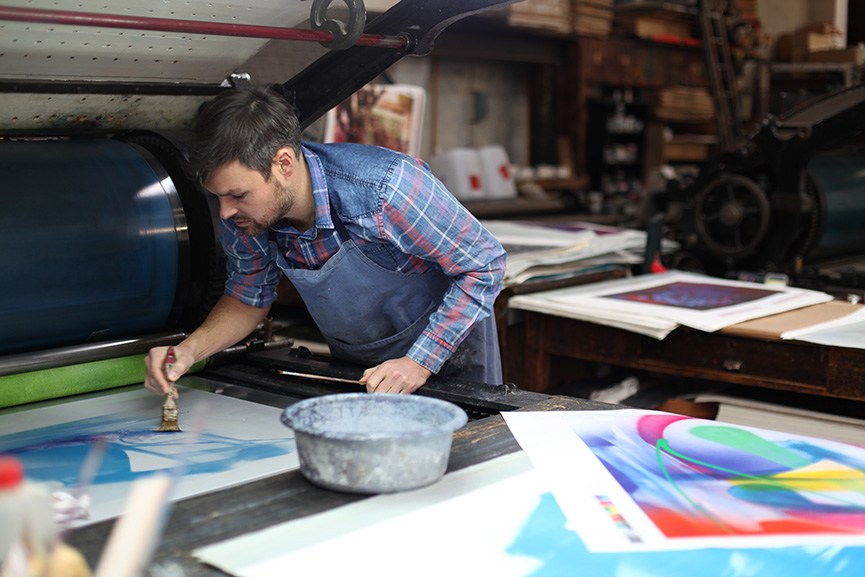 Print Them All
Print Them All is located in the Montparnasse area of Paris in a 19th century printing house that was once the meeting place for such great artists as Picasso, Matisse, Chagall, Miro and Giacometti. Print Them All now works with contemporary artists that show passion and originality to create limited edition lithographs working closely with each artist to ensure high quality and bold art is created in the studio.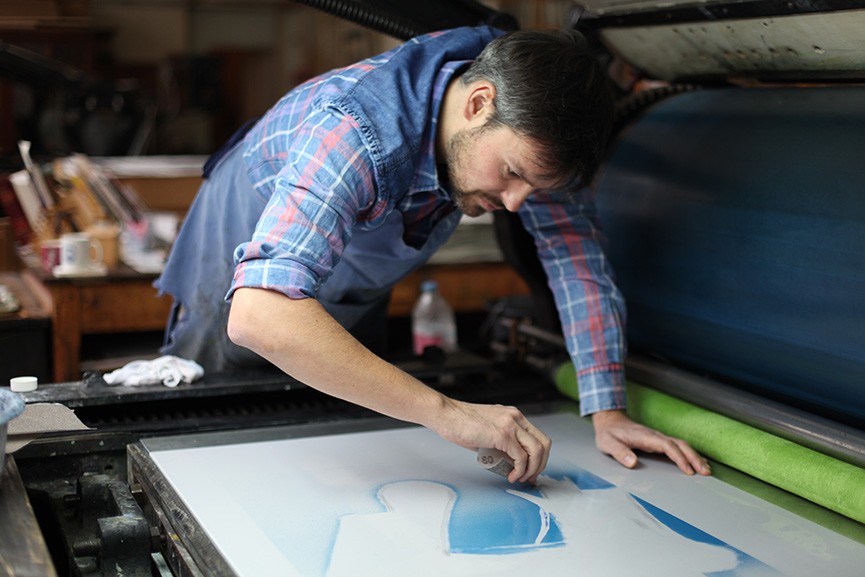 Steel Blue Print by Smash137
Presented by Print Them All, Steel Blue by Smash137 is a 6 colour lithograph printed with Marinoni machines and hand cut. It is an edition of 70 prints, signed and numbered by Smash137 and stamped by the printing house. The size is 80.5 x 59cm (31.7 x 23.2 inches). Steel Blue is available for £315 from Print Them All who ship worldwide.
Keep up to date with all the latest print releases by signing up to My Widewalls today!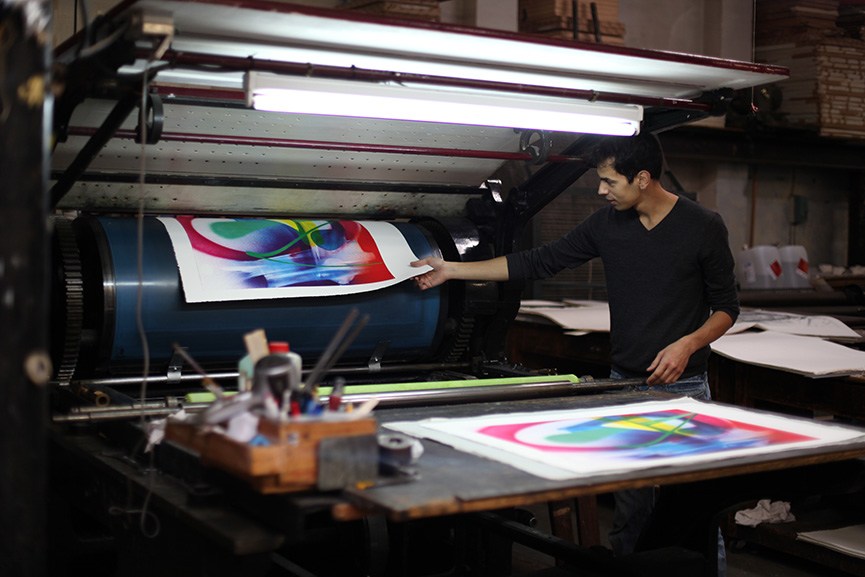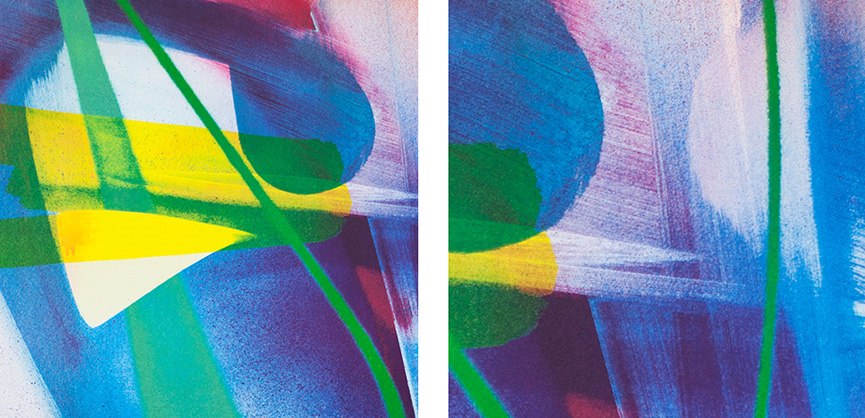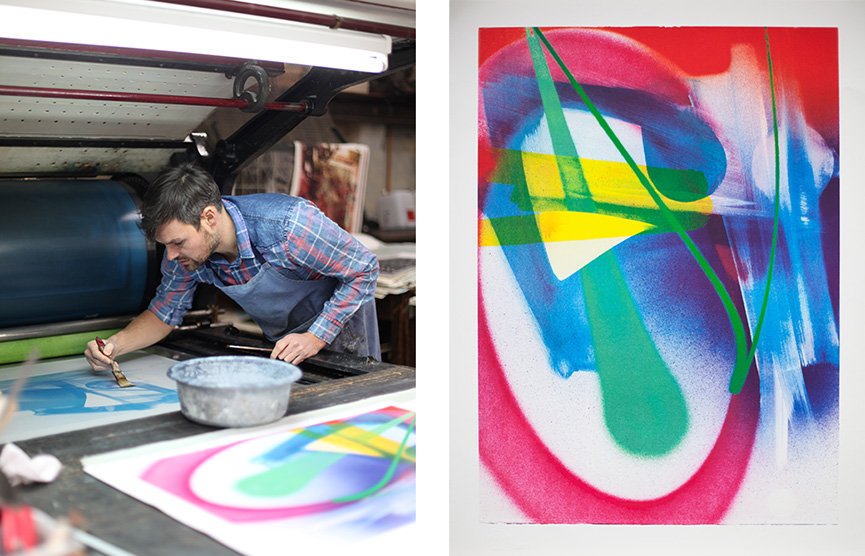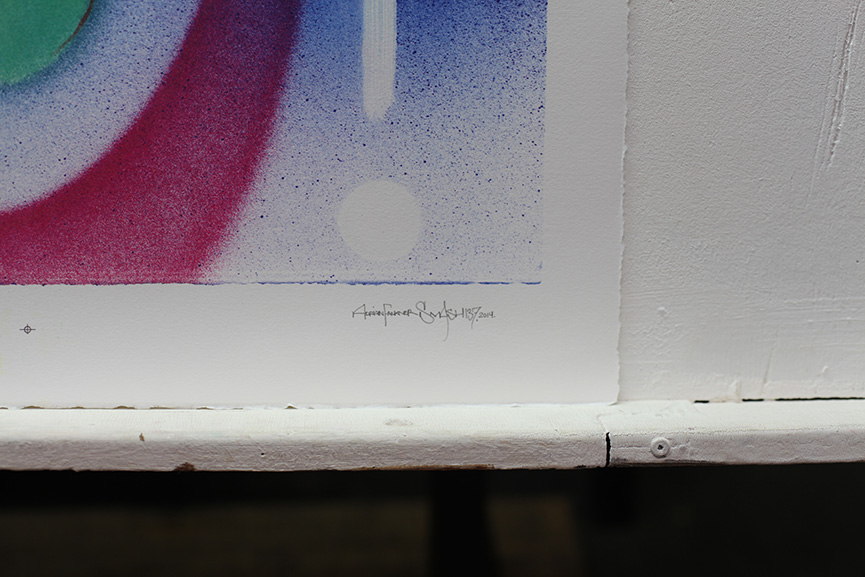 Photos courtesy of Print Them All.