C.A.V.E. Gallery in Venice Beach always features cutting-edge art and has great prints for purchase. Prints that are outstanding artworks and yet affordable. Fans of bold art have the opportunity to buy new prints by Max Neutra, Mear One and Young Chun that were recently released.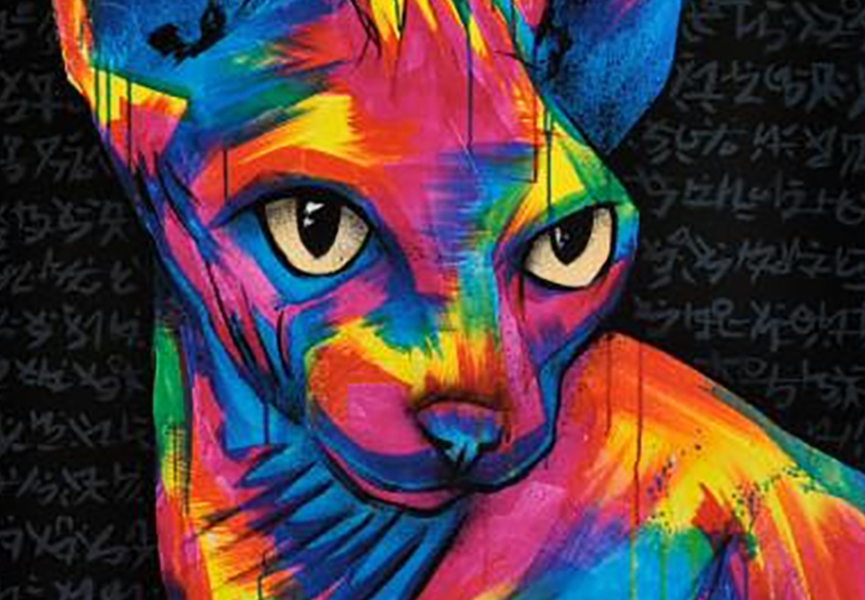 Max Neutra
Max Neutra's "Bastet" was released in limited edition of 50 prints for $90 apiece. Max Neutra has become known as an artist that thrives in a state of continuous growth and experimentation, often employing new materials and technology. Utilizing his distinctive gonzo style, Max Neutra explores the fading line between man and machine, the mysteries and methods of human communication, and the beauty and wonder of the natural world. Max Neutra has made a name for himself as one today's premier contemporary artists. His previous exhibitions at C.A.V.E. Gallery are traditional sold outs. He has been commissioned by Saatchi Art, Warner Brothers Records, and Jack White of The White Stripes.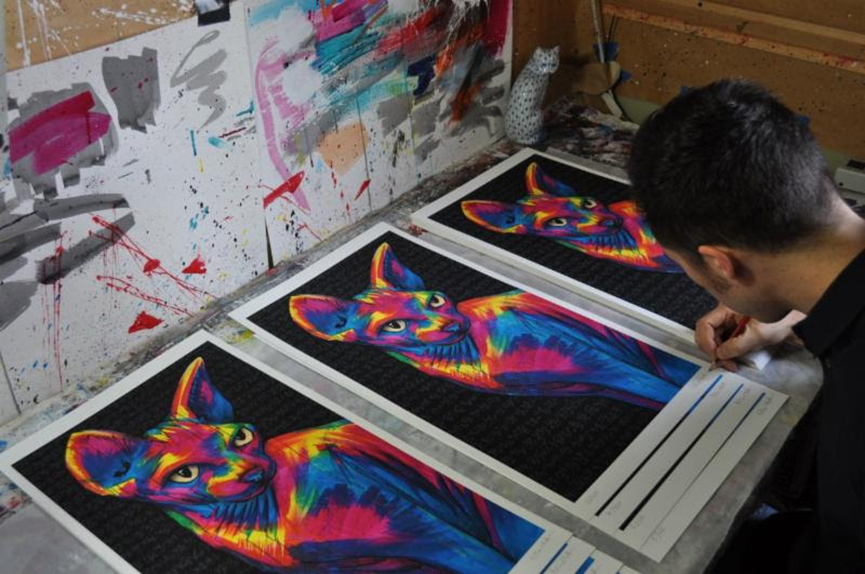 Mear One
"The Michelangelo of Graffiti" has released limited edition of 70 prints titled "Transformanation". Each print is unique and hand-embellished and can be purchased at the price of $100. Mear One is considered by many to be Los Angeles' most prolific graffiti artist because of the way he revolutionized graffiti with his fine-art realism, breaking out of traditional 2D letter forms, and using perspective to develop complex characters with dynamic backgrounds in epic scale. In the mid 90's, hip-hop imagery was replaced with a deeper, more introspective conversation based around a politically disillusioned reality that he felt hip-hop had ceased to address. At this point he began his transition from street graffiti to canvas paintings, and began his first body of acrylic and airbrushed paintings. MEAR ONE is commonly associated with CBS (Can't Be Stopped - City Bomb Squad) and WCA (West Coast Artist) crews. In his own words: I am a sculptor, a writer, and a lover of the experience that blesses us all as a gift, life.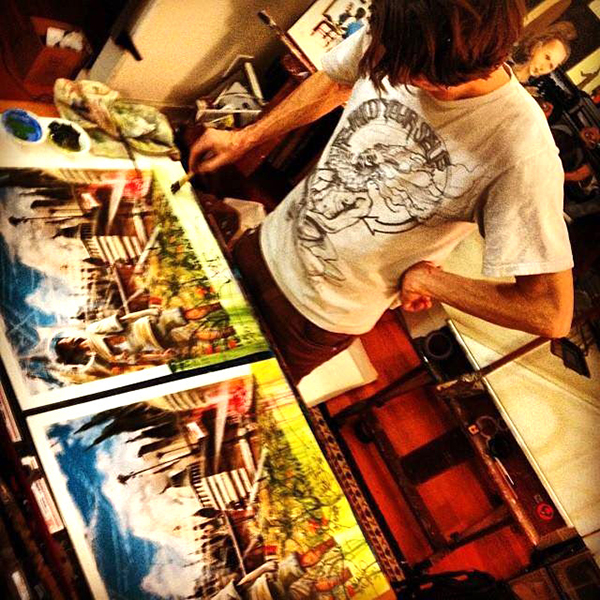 Young Chun
Young Chun has prepared a "Feel Good Cocktail" for his fans. It is a limited edition of 40 prints for $90 apiece. Most of Young Chun's illustrations follow a similar format and subject like this one. Young Chun depicts mesmerizing young women staring directly at the viewer. They have pouty red lips and wear eccentric and vibrantly colored glasses.  His paintings are inspired by music, culture, childhood memories, people and surroundings. "When I pass by strangers or a situation taking place, my mind begins to create stories about them - imagining their lives, the triumphs, the tragedies, and the happiness or sadness they experience - which becomes the inspiration for my artwork", says Young Chun.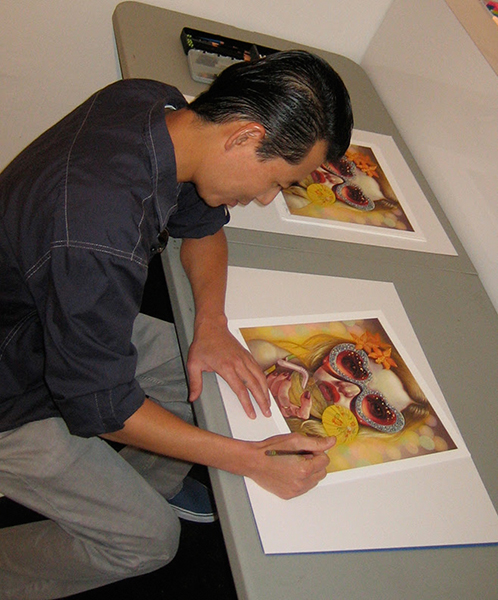 About C.A.V.E.
The Center for Audio and Visual Expression, known as C.A.V.E. Gallery, was first conceived in 2001 as a series of traveling art events showcasing visual art, film and music. Fueled by the exploding contemporary art scene in Los Angeles, C.A.V.E. established a permanent gallery space in 2008 in Venice Beach, California – a progressive community known for fostering radical movements in art and culture. C.A.V.E. Gallery is focused on introducing and supporting cutting-edge art that is engaging. The gallery presents a new exhibition each month that features a select roster of ambitious artists who focus on creating bold work, executed with attention to content and technique, and with a challenging perspective on contemporary urban culture.