Not one, not two, but three exhibition simultaneously! A three-part saga that tells three different stories - Stories about Figurative & abstract painting, about Urban & Street Art, and one that conveys Drawing, Sculpture, Video. A coherent holistic trilogy as a tribute to diversity of contemporary creative disciplines. The three shows make creative discourse a focal point of this immense exhibition titled Private View. This event aims to present Greece newest and finest of art produced in this country.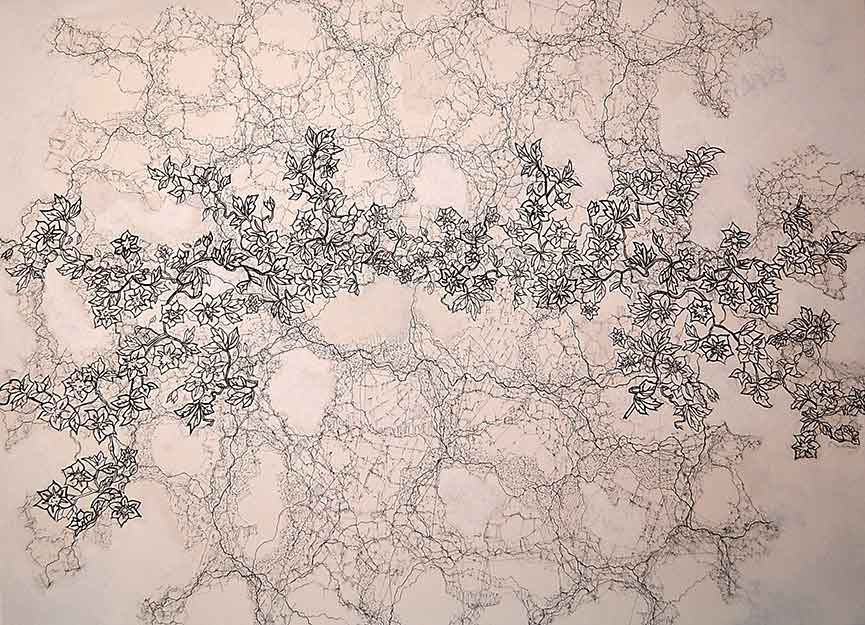 Boom!
On ground level of gallery's space, a not-so-lyrical story unfolds, as a celebration of the mystical dimension of art.  Assertive in its presentation, the exhibition is supposed to depict the best of Greek visual artwork. As they defy categorization, these works of art will not leave you indifferent. Boom is displaying body of work from numerous authors: Anna Maneta, Argiris Saraslanidis (SER), Constantine Vraziotis, Eleanna Martinou, Esek_one, Giorgos Lintzeris, Giorgos Tserionis, Ismini Bonatsou, Kostas Lavdas, Manolis Iliopoulos (Rtmone), Mariana Cute, Nadia Stasinou, NAR, Nikos Kanarelis, Petroula Krigou, Same84, Simoni Fontana, and Sofia Fotiadou.

Drawing – A Though Line
On the upper level, different story prevails and it's one based around Line-from-emotion concept. The curator for this exhibition selected a variety of works that use exclusively linear techniques that characterize individual's intellectual and emotional picture. All of the work differs in story told, but their common denominator is that they are all line-driven as they generate meaning or idea. Eleni Kotsoni, Giorgos Tserionis, Gregos Theopsy, John Bicknell, Sarah Ettlinger, Yiannis Christakos are names of the artist selected to represent "the line crew".

The Dungeon
If you are up for a bit darker vision of this Private View Trilogy, go to gallery's lower level. As you follow the circular staircase you will end up in almost subversive "underworld", place that hosts mixed media works in an unexpected set-up. As the drawings cover the entire time span, past,present and future, this collection of work evokes and engages all of our senses, suggesting more empirical way of thinking inside the world of art. It can be restless art dream or nightmare, depending on your own vantage point. Artist depicting this view are Christos Tolis, Esek_one, Fedra Charda, Giorgos Tserionis, Naip N_Grams, Natassa Ioannou, Nikos Giavropoulos, Vassilis Karakatsanis and Vassilis Karouk.

The Concept
Not to forget the conductors who are silent paramounts of this show. As they were judges of who will and who won't represent Greek's finest at the exhibition, they have one more responsibility to hold up - To attain harmony and aesthetic uplifted by employing antithesis, while a documentation of contemporary artistic practice is attempted through the presentation of current and relevant works. Through thorough and intense collaboration between dynamic group of people, active in different creative fields, aim is to achieve prolific interaction, to inspire one another. Prestige of this concept is summarized in following sentence - It is a simple statement: "We want to bring the viewer in direct contact with great art produced in Greece today."
Private View presents a diverse line-up of Athens-based, Greek and International artists as they will occupy space of ArtAZ Gallery in Athens, between December 5. 2014 and January 15. next year.
Stay tuned and follow up all of the upcoming exciting exhibitions, sign up for My Widewalls today!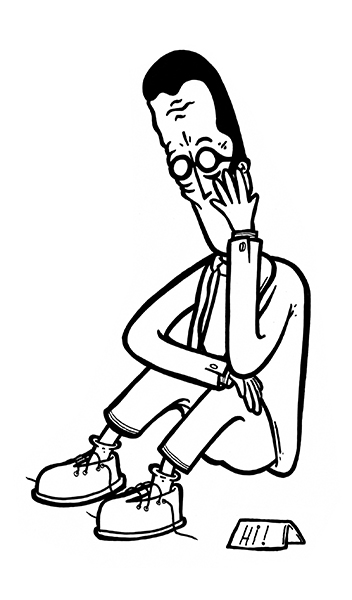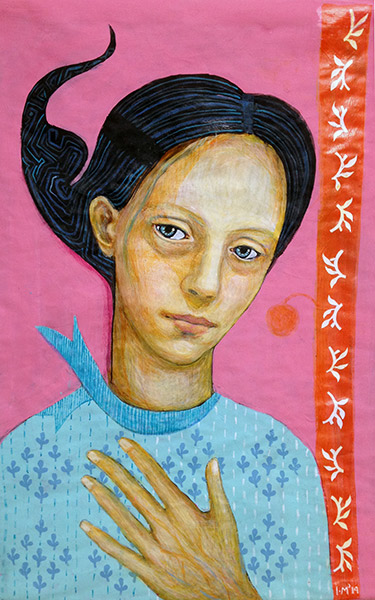 Slider image Eleanna Martinou