An annual art fair and a cutting-edge, multidisciplinary platform, PRIZM Art Fair seeks to expand the the spectrum of exhibiting international artists from Africa, the African diaspora and emerging markets, who reflect global trends in contemporary art. It brings together artists that bring into focus socio-political and cultural issues pertinent to the people of African descent in Miami and around the world.
This winter, the fair's eight edition will take place online, presenting 47 artists and 14 galleries from across the African continent, the Caribbean and the Americas. The artists will be presented within a curated exhibition titled Noir, Noir: Meditations On African Cinema And Its Influence On Visual Art, inspired by Senegalese film director, producer and writer Ousmane Sembene. Additionally, the fair will host a film series and panel discussions exploring the intersections of contemporary art and global African film tradition.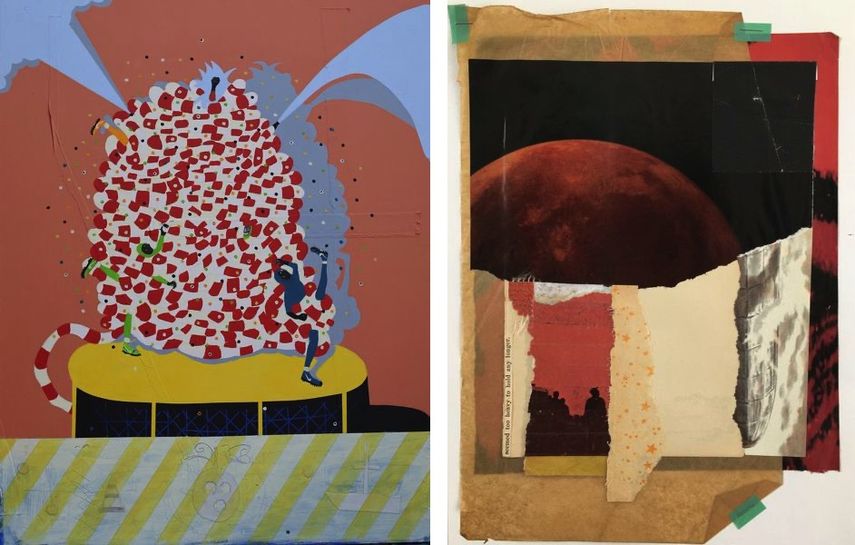 PRIZM Art Fair Exhibitors
This year, the PRIZM Art Fair will welcome 14 galleries across the United States, Caribbean and the African continent, representing 47 artists from 11 countries, including Barbados, Ethiopia, Guyana, Haiti, Jamaica, Martinique, Nigeria, Saint Maarten, South Africa and Trinidad, working in a range of media. Furthermore, the fair will present emerging Miami-based artists whose work addresses socio-political and cultural issues pertinent to the people of African descent in Miami and beyond.
The participating galleries are Band of Vices from Los Angeles, a platform for emerging, mid-career and established contemporary artists characterized by fearless, thought-provoking and unapologetic approach; Calabar Gallery from New York City, showcasing contemporary African Artists and African Diaspora artists globally; Dominique Gallery from Los Angeles, creating space for emerging artists; Dyman Gallery from Stellenbosch, South Africa, focusing on Modern and Contemporary art and representing both established and emerging artists from Southern Africa; ELA - Espaço Luanda Arte ​from Luanda, Angola, a new space dedicated to Contemporary Angolan and Pan-African Art; First Floor Gallery from Harare, Zimbabwe, country's first contemporary emerging artist run gallery; Galerie Myrtis from Baltimore, specializing in twentieth and twenty-first century American art with a focus on work created by African American artists; KZNSA Gallery ​from Durban, South Africa, or KwaZulu-Natal Society of Art, an independent not-for-profit, public benefit organization; Melrose Gallery from Johannesburg, South Africa, a leading Pan African contemporary art gallery; Morton Fine Art from Washington, D.C., collaborating with art collectors and visual artists to inspire fresh ways of acquiring contemporary art; N'namdi Contemporary from Miami, fusing the masters with mid-career and fresh emerging talent; Retro Africa ​from Abuja, Nigeria, a platform for emerging and established artists aiming to spread awareness and encourage a cycle of growth and learning within the African art scene; the virtual ​Superposition Gallery, who create curatorial projects in a borrowed space in Los Angeles, New York, and Miami; and Suzie Wong Presents from Kingston, Jamaica, an online platform prioritizing the presence and work of exciting emerging contemporary visual artists of the Global Caribbean.
The roster of artists will highlight the diversity in contemporary visual art practices today and it will include Gavin Benjamin, Alicia Brown, Nyame Brown, Milena Carranza, Albert Chong, Versia Harris, LaToya Hobbs, Dominique Hunter, Ariston Jack, Deborah Jack, Ajamu Kojo, N. Masani Landfair, Sthenjwa Luthuli, Wendell McShine, Trokon Nagbe, Aramis O'Reilly, Imo Nse Omeh, Dionis Ortiz, Ato Ribeiro, Onajide Shabaka, Sephora Woldu, Ezra Wube, and Dominique Zinkpe; among others.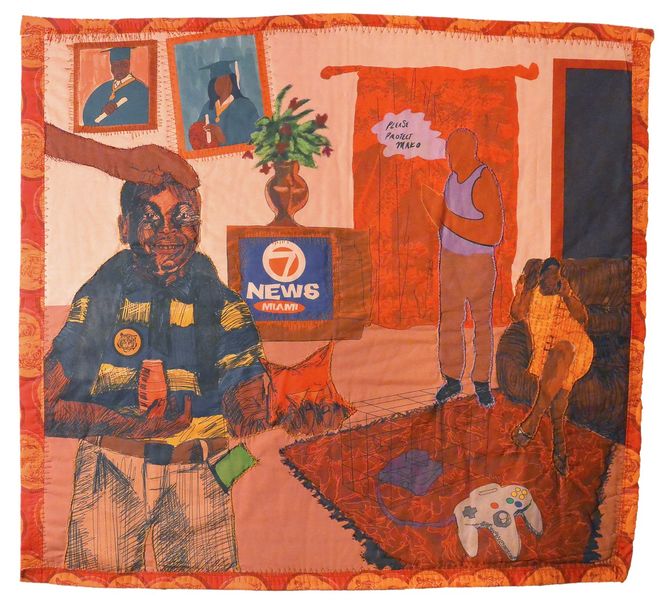 The Programming
Curated and organized by William Cordova and Mikhaile Solomon, the Noir, Noir exhibition will reference the African avant-garde film tradition as well as contemporary African/Diasporic filmmakers to explore how visual artists have created bodies of work inspired by narratives, aesthetics, cultural notes and social commentaries poetically rendered in the various cinematic modalities. Remarking on the importance of cinema, Sembene explained it "is needed throughout Africa because we are lagging behind in the knowledge of our own history. I think we need to create a culture that is our own."
The global pandemic, the murder of Black people by police and continued demonstrations for racial equity have revealed the thinly-veiled transgressions that are ever-present in the society we live in. Mikhaile Solomon, Founder and Director of PRIZM explains:
African Diasporic communities have attempted repeatedly to blanket themselves from a host of incessant obstacles–systemic injustice, racism, economic disparity, gender inequality–while the goal post of progress stretched farther away with each giant leap made towards it.
The fair will also present Black Dealer Talk (BDT) Series: Basquiat on November 7th at 2 p.m. Hosted by Stevenson Dunn, Jr. and Erwin John, directors of The Bishop Gallery in Brooklyn, NY, it will highlight the unique challenges that Black dealers and curators face in the art industry, even when dealing with Black art.
PRIZM Film Screening and Talks Schedule will take place from December 3rd to December 21st, from 5:30 p.m., with the program yet to be announced.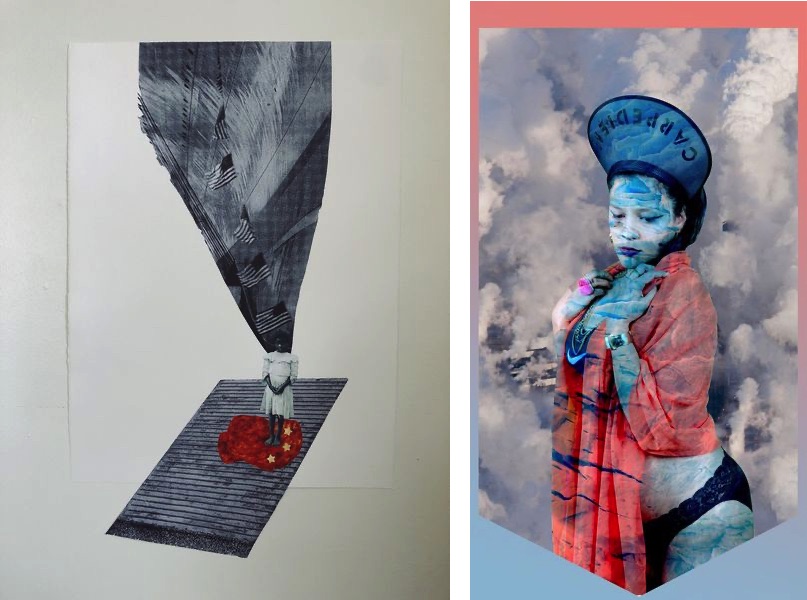 Practical Information
PRIZM Art Fair 2020 will take place online through PRIZM Art Fair website and Artsy from December 1st to December 21st, 2020. The General Preview will take place on November 30th, while the PRIZM General Opening will take place on December 1st, 2020.
A VIP preview week will take place from November 24th until November 30th, 2020 on Artsy website, with the PRIZM Preview VIP Dinner scheduled for November 30th from 6:30 to 8:30 p.m.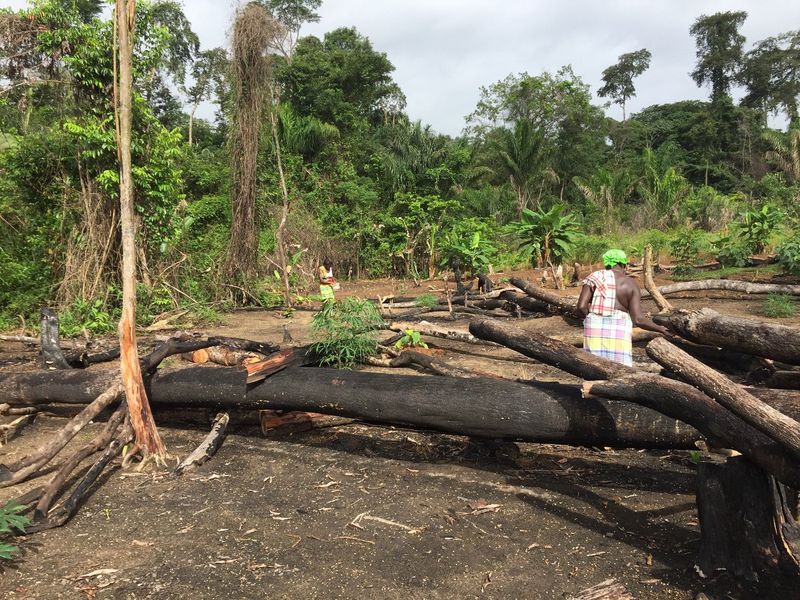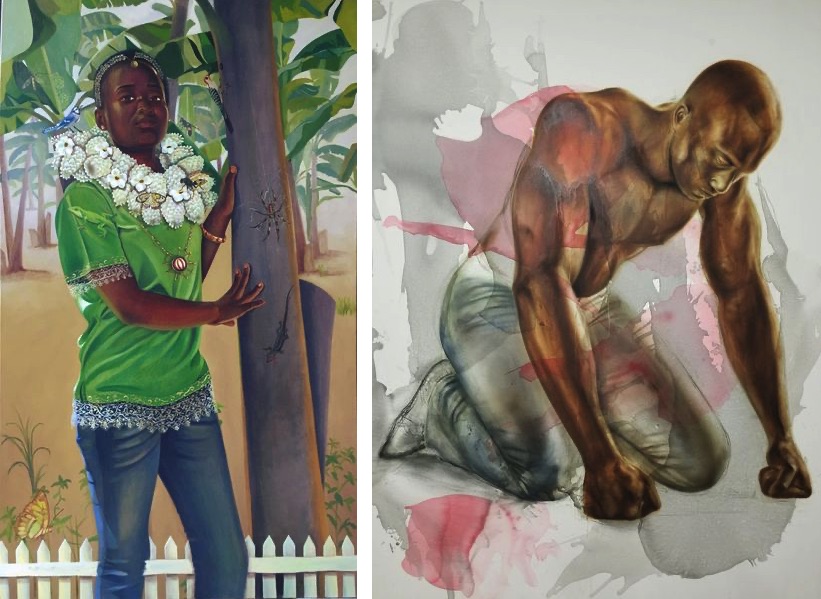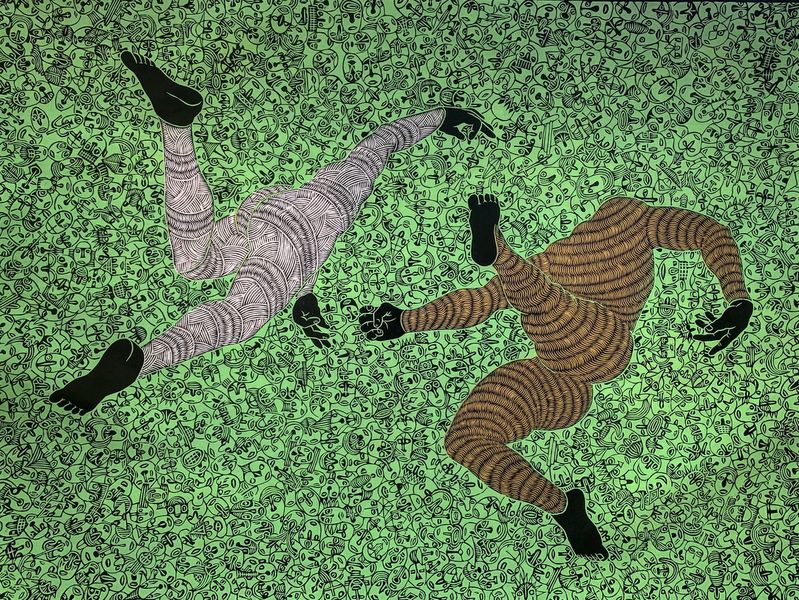 Featured images: Milena Carranza - Valcárcel, Serie "Afroperuvian Eggun", 2010; Ajamu Kojo - Black Blood, No.1- In the spirit of John, Loula & Joanna Williams family, Entrepreneurs, 2017; LaToya M. Hobbs - Birth of a Mother, 2019. All images courtesy of PRIZM Art Fair 2020.