Inspired by Jack Kirby's universe, Pro176 art keeps questioning the eternal philosophical battle of good versus evil amidst various galaxies crowded with heroes and villains. Works from his new series A Neo Cubism Excursion – rich with color and style, resembling comic books but also remaining abstract – are soon going to be exhibited at Galerie Nicolas Xavier. This street artist's work could be defined as a true Graffiti Avant-garde. Pro176 is known for constantly rejecting the mainstream culture, and sometimes even having his works classified as "worthless" because of the viewer's inability to follow many different influences which enter his work; from Futuristic abstract mathematics, to refined versions of Cubism and Pablo Picasso.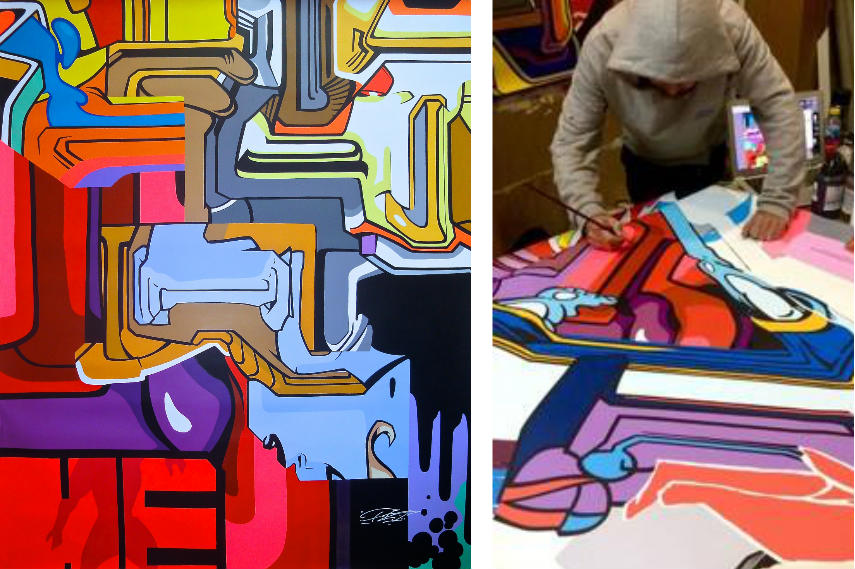 A Style Inspired by Jack Kirby
The famous American comic artist, Jack Kirby, has always been a major influence on the work of Pro176. This artist starting learning how to draw by copying works of Kirby already when he was 5 years old, and his imagination was forever influenced by this first reading which he got from his mother. Continuing to develop his artistic sensibility by himself, he made these early comic universes expand and unite with characteristics from the history of art and painting. Making his worlds as wide as the creatures which live in it, he combines his passion for futuristic films, machines, spaceships and mathematics to imaginative sci-fi characters to create eternal battles between good and evil. His works are marked by extremely designed letters and anatomic lines of characters which create perfect harmony with the Astro-galactical topics and vivid color palettes.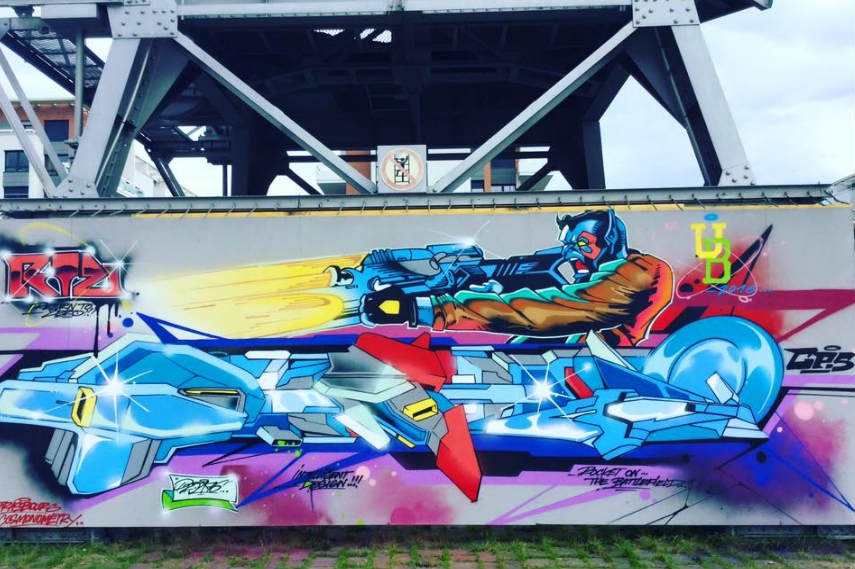 New Abstract and Colorful Figures
Pro176 is well known for having an ever-changing approach which developed in extreme ways over the last twenty years. The most recent innovation in his works are the Neo-Cubism series which explore abstract compositions by using vidid colors and simple black lines. The most important part of the richness of his artistic personality is in trying to integrate techniques belonging to different types of art, so this time he decided to try painting inside of the studio instead of outside, and started searching for a new form of expression. In 2009 he met SEEN and immediately felt like an important artistic collaboration is coming up, which turned out to be a perfect way for an interconnection between graffiti and painting.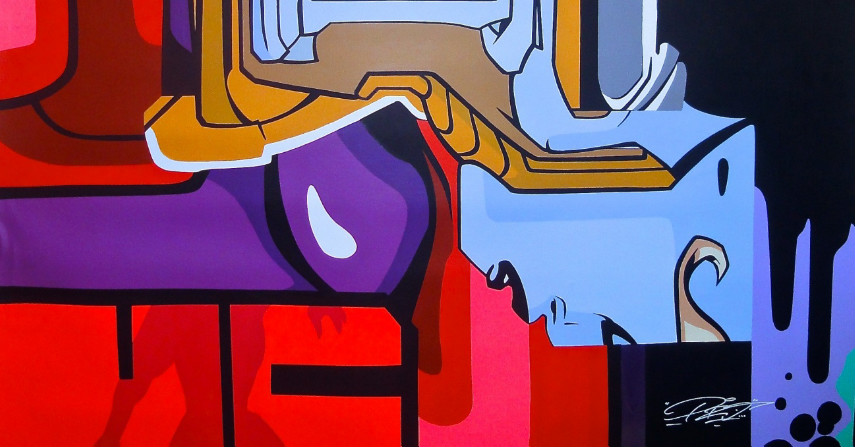 Pro176 Art at Galerie Nicolas Xavier
Discover the latest works and innovations by the true Avant-Garde of graffiti known well on the international scene, Pro 176, whose new solo exhibition A Neo Cubism Excursion is going to be shown at Galerie Nicolas Xavier in Montpellier from March 31st, 2017 through April 29th, 2017. The opening reception in the presence of artist will be held on March 31st at 7 pm.
Featured image: PRO 176 - Mur Ambience, Left: PRO 176 - Cubism Rythmatical / Right: PRO 176 - Flash Distortium, Left: PRO 176 - Fantasy Reloaded / Right PRO 176 - Fantasy Reloaded Detail, Left: PRO 176 - Masterclass / Right: PRO 176 - Masterclass Detail, Left: PRO 176 - Mind Garden / Right: PRO 176 - Mind Garden Detail, Left: PRO 176 - Square Rennaisance / Right: PRO 176 - Raw Spirit Jewel, PRO 176 - Dirty Sprite. All images courtesy of Galerie Nicolas Xavier.