Bizzarre Magazine's project, Human Nature invites 6 creatives to Barcelona to tackle the subject of the most epic failures of human evolution. The project is inspired by a common belief that happiness lies in the power to control everything, resulting in new genetics, global warming, plastic islands, extinct species, extreme plastic surgery, etc.
After the first chapter which introduced the work of Alex Gamsu Jenkins, the project introduced Vega Hernando's take on the subject for their second chapter. Food stylist, artistic director and producer of gastronomic experiences, Vega addressed the subject of NUTRITION with his work. She presented some of her amazing food patterns in the space of Metric Market.
For their third chapter, Human Nature will have Nicolas Barrome, a French artist known for his power to transform reality into a colorful, fun world, full of creatures.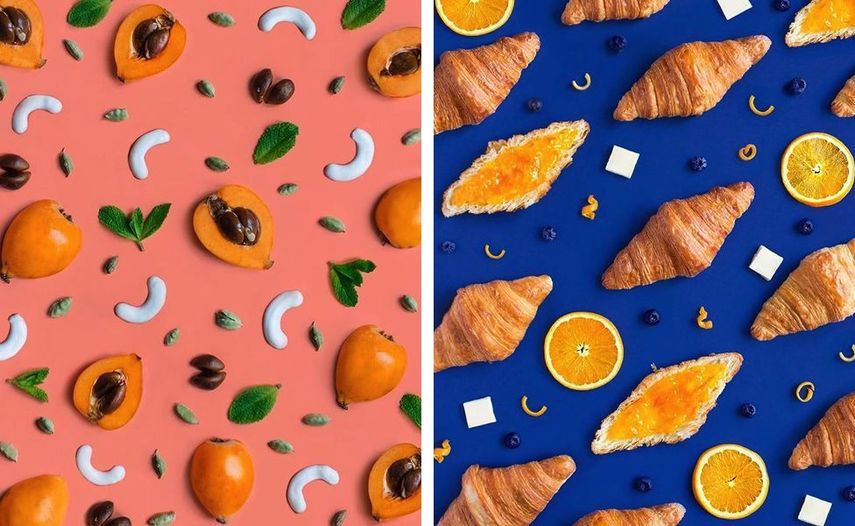 The Practice of Nicolas Barrome
Initially working on walls with his street art collective Jeanspeziel, Nicolas Barrome began to expand his work as he discovered new techniques, including etching, which had a real impact on the way he produced images. Passionate about cinema and staging, obsessed with wefts and textures, his universe is rich and detailed, depicting often complex images including several levels of reading.
This universe is inhabited by bizarre creatures such as hairy animals, squirting dogs, giant octopuses or living fruits and vegetables. He draws from a range of sources, from religious art to icons of pop culture, from the great masters of classical painting to the creators of Sponge Bob.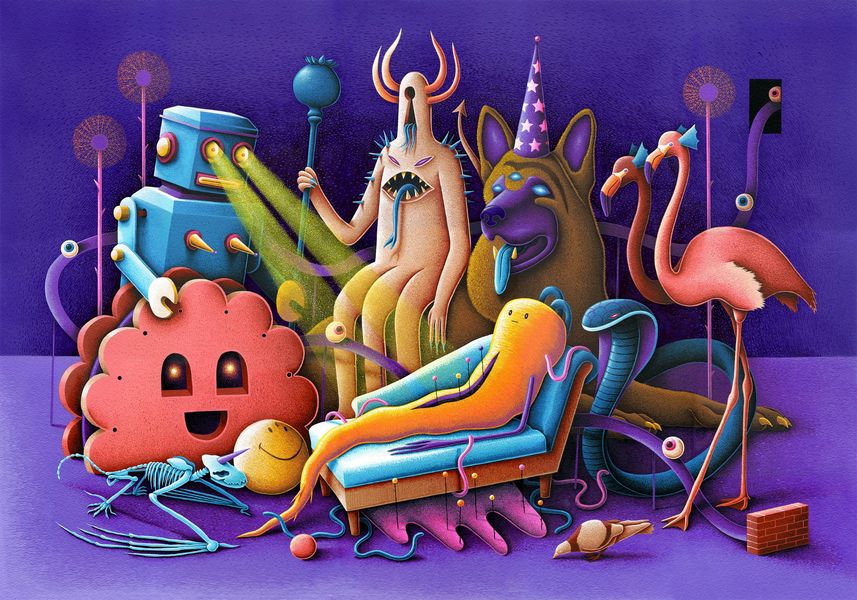 Nicolas Barrome for Human Nature
For the third chapter of Human Nature, Barrome's creatures will tell a story which will consume the audience the same way the material world does. Through this work, the artist ponders on how far will our consumerism take us and how will our future look like.
Divided into two parts, Nicolas's Barrome works will take place in two events in Barcelona.
On May 27th, the audience will have an opportunity to take part in the workshop and dinner in the space of Raima. The doors of the venue will be open from 7:30 until 11 p.m., with the workshop starting at 8 p.m. and dinner at 9: 30 p.m.
The mural will be revealed on May 28th in the space of METRIC, from 7.30 to 11 p.m. The event will be accompanied by music and drinks.
Featured image: Nicolas Barrome. Images courtesy Bizzarre Magazine.