Polish born, UK based urban artist SOAP, has announced a new art project under the name Protected. SOAP has created a series of hyperrealist paintings based on animals currently on the endangered species list, including a polar bear, Javan rhino and the mountain gorilla. The polar bear image painting shows the creature under water with a mouthful of money, a satirical take on the famous Nevermind album cover by Nirvana and a warning that our love for money and big corporations will destroy our wonderful and essential animal world. SOAP has created these beautiful paintings at a time when figures for endangered species have hit an alarming figure, the IUCN (International Union for Conservation of Nature) have 41,415 species of animal on its red list of which an alarming 16,306 are endangered species threatened with extinction while human activity has caused 800 species of animal to vanish from our planet in the last 500 years, a sad reflection on our behaviour. The Protected art project series by SOAP has also been created on cardboard, partly as a reflection of his beginnings in the Polish street art scene and the idea that art can be created out of anything but also to engage the viewer in the use of recycling and to give them a sense of accountability for their own actions in daily life. The transient nature of creating the Protected series on cardboard that can degrade quickly reflects strongly the vulnerability of the endangered species SOAP has represented, in the wrong conditions these beautiful images could vanish in a flash just as the animals could vanish from the wild if we continue to destroy the environments they live in.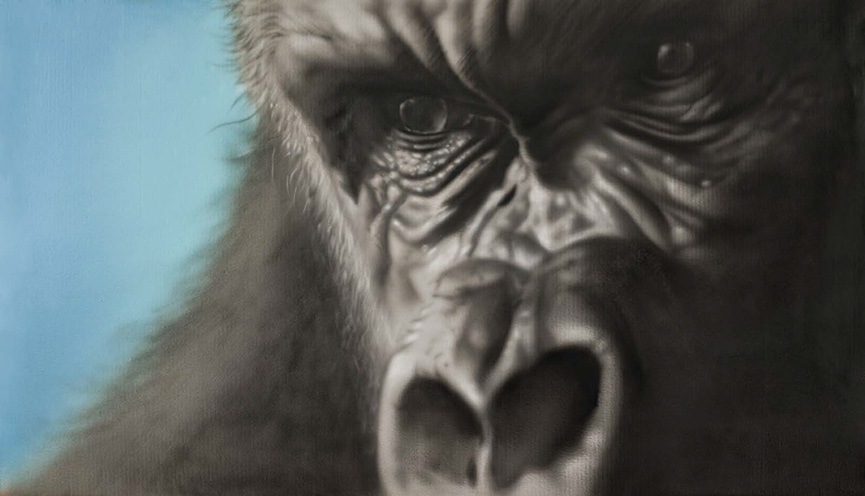 SOAP
SOAP was born Adam Klodzinski, 1981 in Bydgoszcz, Poland. Part of the first Graffiti crew in his area, B2 and inspired by classic New York graffiti seen in magazines when young and also by the work of Salvador Dali, German street artists Loomit and Daim, the young SOAP honed his skills creating illegal work on trains and nightbombing while developing new skills when he worked in a garage learning how to use clear coat, base coat and primer that he incorporated into his work to make it come alive. Soap is proud that his work is hand painted and has constantly strived to improve his techniques over time, moving to create portraits as a way to challenge himself as they were largely avoided in the street art scene at the time and to see how people would react to them. His portraits have become very collectable and after relocating to London in 2006 his Jazzmen collection were sold immediately to a collector and he has gone on to produce commissions for the likes of Plan B, Florence & The Machine, Goldie, Rhianna and Dizzee Rascal. The work of SOAP now combines elements of photorealism, surrealism and warped perspectives creating images that play with visual elements when observed.
Keep up to date with all the latest art projects by signing up to My Widewalls today!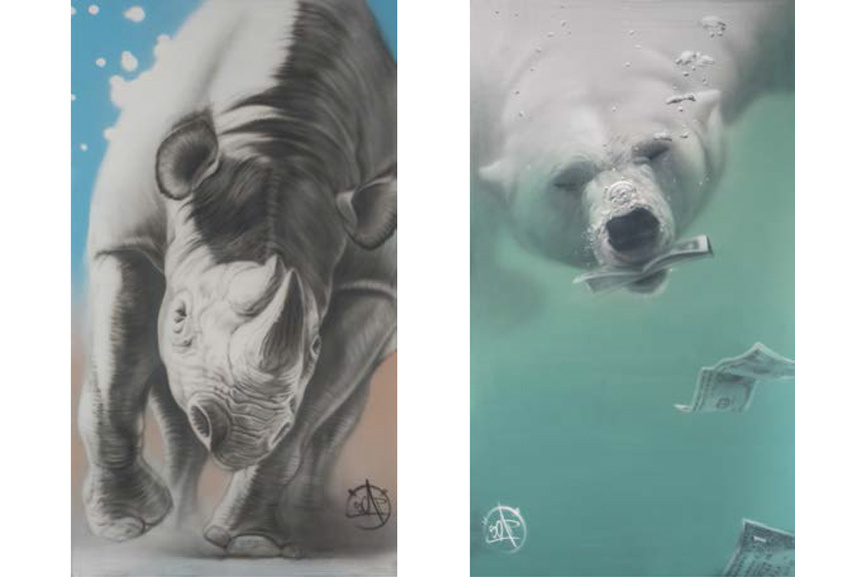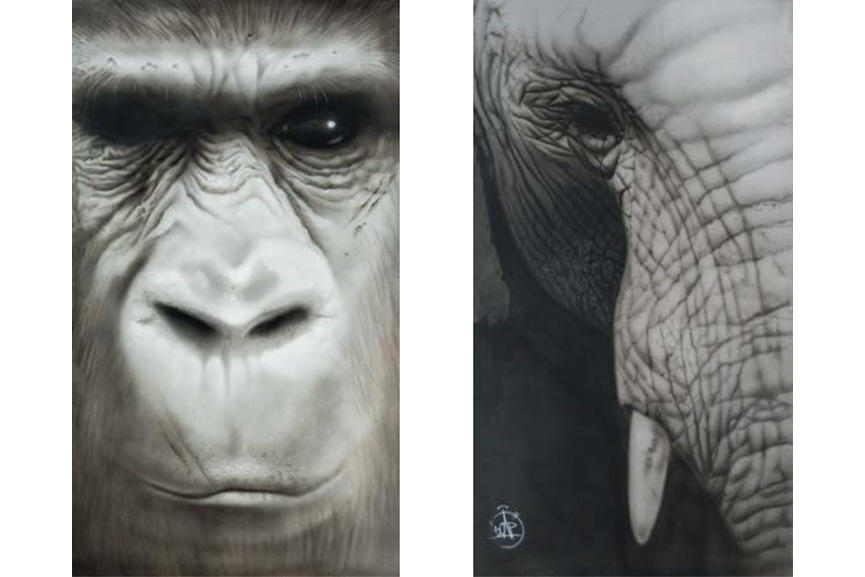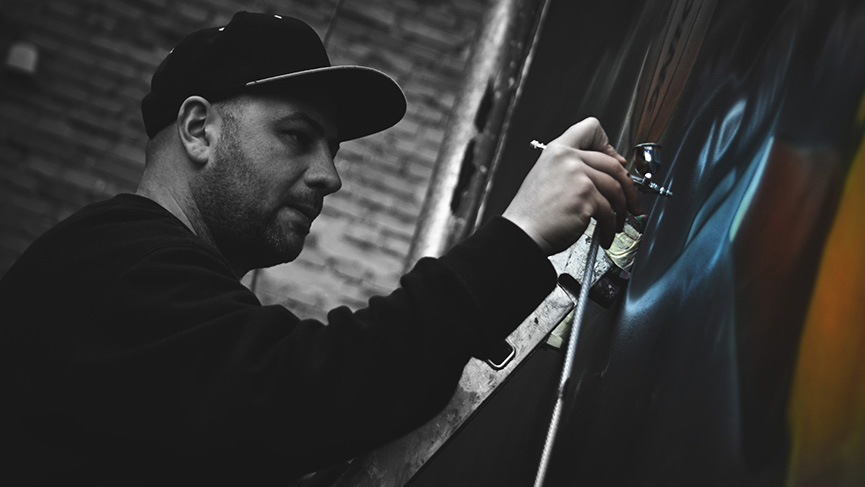 Photos courtesy of SOAP.