It seems that, when it comes to photography in the digital age, especially if we look at the investigations of artists who question the blurred lines between erotic art and pornography, there is so much to choose from (be sure to check out our articles The Art of Ryan McGinley, David LaChapelle's Erotica and Tie me Up!). This week's Provoke! is dedicated to the nude series of German artist Thomas Ruff.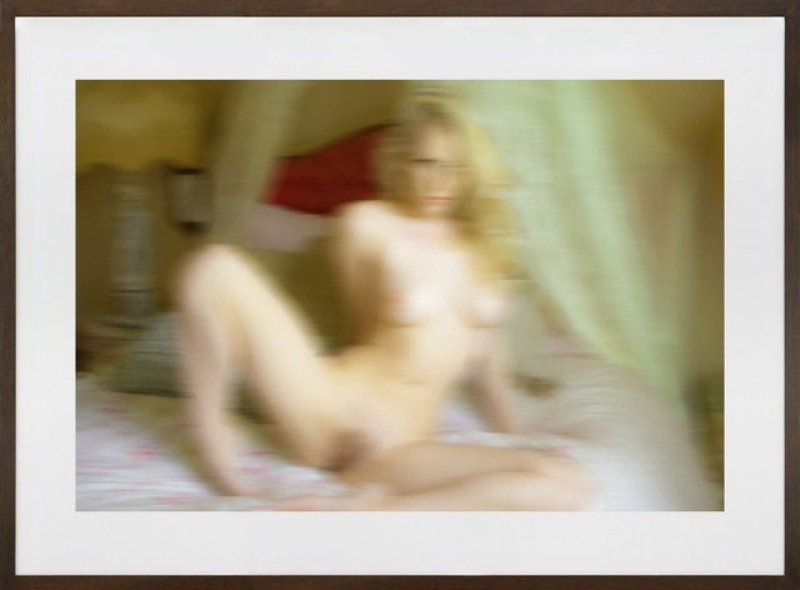 Internet Pornography Inspired Work
There is not much point in trying to explain what internet pornography means. The phrase speaks for itself, beginning its journey within the public domain sometime during the turn of the 20th century, as more and more users became part of the world wide web. Social and cultural explorations of pornography on the digital plane usually turn to the questioning of body and/or various aspects of accessibility, namely commercialism and access to free content. In the realm of art, however, the exploration of the boundaries between erotica and porn have taken numerous different forms (be sure to check out our feature article When Does Erotic Art Turn Into Porn?). Quite an intriguing contribution is, surely, Thomas Ruff's novel Nudes. This photographic collection from 2003 represents the artist's take on the visual culture which infuses virtual reality. Namely, Ruff had utilized the rawness of original low quality images from the web and transformed them into a blurred and vague imagery which seems to "plant" an idea into a viewers mind, rendering notions such as fetishism, the female form or power relation between bodies, inherently present.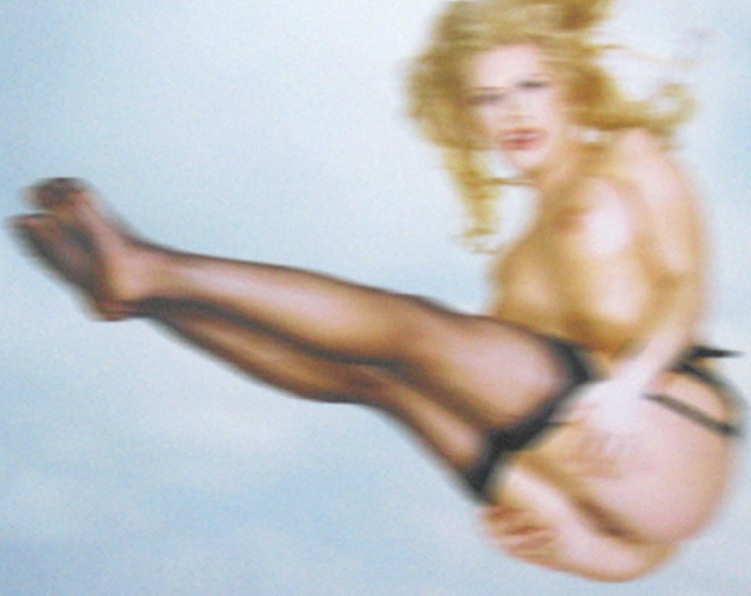 The Art of Thomas Ruff
A composite-making apparatus, star light system for night-vision, digital retouching and photomontage are only some of the tools present in the methodological corpus of Thomas Ruff's creative process. Before the investigations he began in the digital realm, the artist had explored possibilities with such mediums as scientific archives and newspapers. The artist has, by his own admission, always strived not simply to search to capture reality, but, in fact, incorporate constructivism in the creation of an image. This is, in fact, a process which has become present in the 21st century cultural theory and art (read more in Why is Urban Art Inherently Postmodern?). It can be said, arguably, that each and every series by Thomas Ruff, whether we are talking about his nudes or something else, has a rich visual idea behind it, which bares all the particularities of the artist's research (be sure to check out a video of Thomas Ruff talking about his process – Thomas Ruff on JPEGS and Previous Key Series).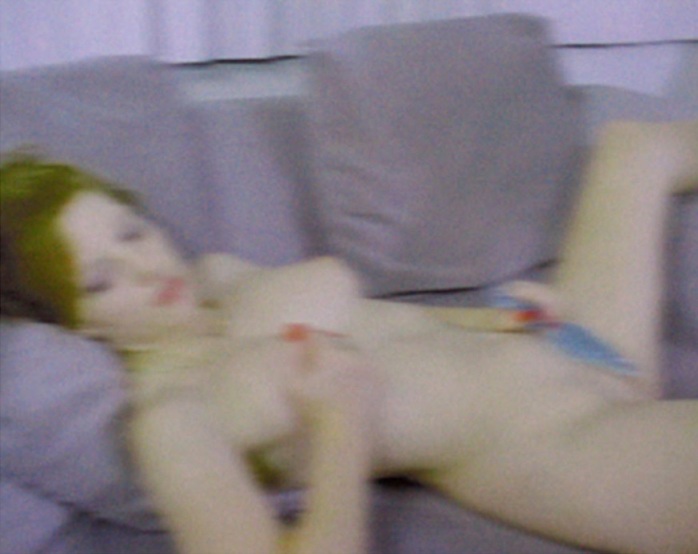 Thomas Ruff's Nudes as Conceptual Photography
To a certain degree, Ruff's approach in the Nudes series tries to transform the mundane imagery of pornography in order to take it to another level which refers to fine art. In terms of Helmut Newton's work, for instance, Ruff had stated that this kind of an approach felt as something which implies boundaries. [It] was so completely 19th century, said Ruff once (be sure to check out our article Newton's Nudes). Thus, Ruff tries to explore new ground with his Nudes – it is the action of shifting the image after altering the pixilation which creates a completely different type of aesthetics. It is, in fact, in the "blurness" of the pornographic imagery where the erotic symbolism can reach the full potential in the eye of the viewer. Namely, the mind compensates where the eye fails – some see the beauty of a female form or the energy of love-making. Others might see something perverse…
Every week, there is a Provoke! article waiting for the followers of Widewalls – sign up for our feature My Widewalls and never miss out on exciting articles!