One could argue that the root of sadomasochism is reflected in the desire for power. Sartre had said that this desire shows itself as a need for taking the other. It is the balance between control and desire, a distinctive play between "subject" and "object." In this regard, sadomasochism is not a perversion, or simply a mode of expressing sexual desire. It is a culture and a way of life, a situation which caries a certain notion of beauty. This is something that Nobuyoshi Araki tries to capture within his aesthetics…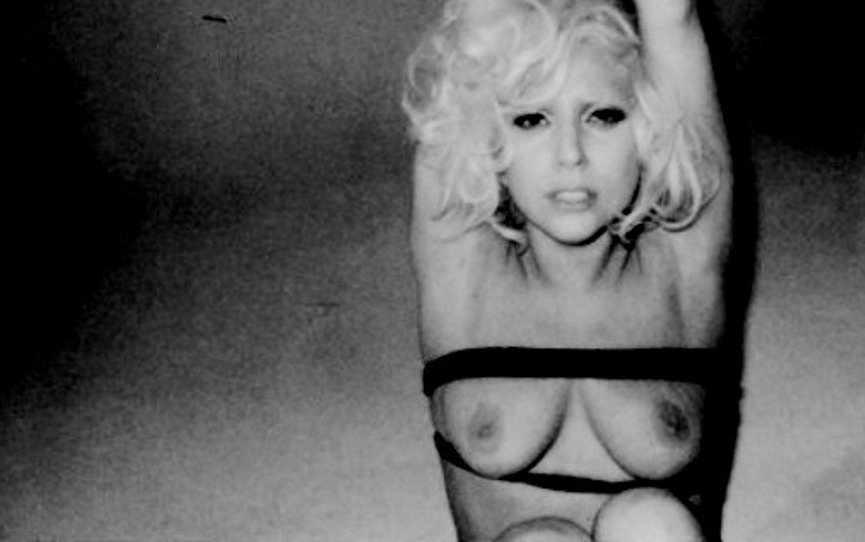 Because It Is Erotic Art
It is not our intention here to impose a question of whether Araki's expression represents pornography or, in fact, erotic art (for a thought-provoking text deliberating the notions of porn and erotic work, read our last week's Provoke! article When Does Sensual Art Turn Into Porn?). In the context of Araki's creative process, this represents a non-issue. It could be said, in fact, that the notion of separating artwork and pornography represents an inherently Western perception. The creator himself has said that he likes to take photos similar to shunga. However, it could be argued that Araki's investigations try to decode the horizon which is suggested by the work of shunga. His work resides somewhere between the notions of popular and the duality of public/private: the first aspect refers to the echo of Araki's work in the global context, and the second resonates in the cultural space of Japan. But, what does the market say?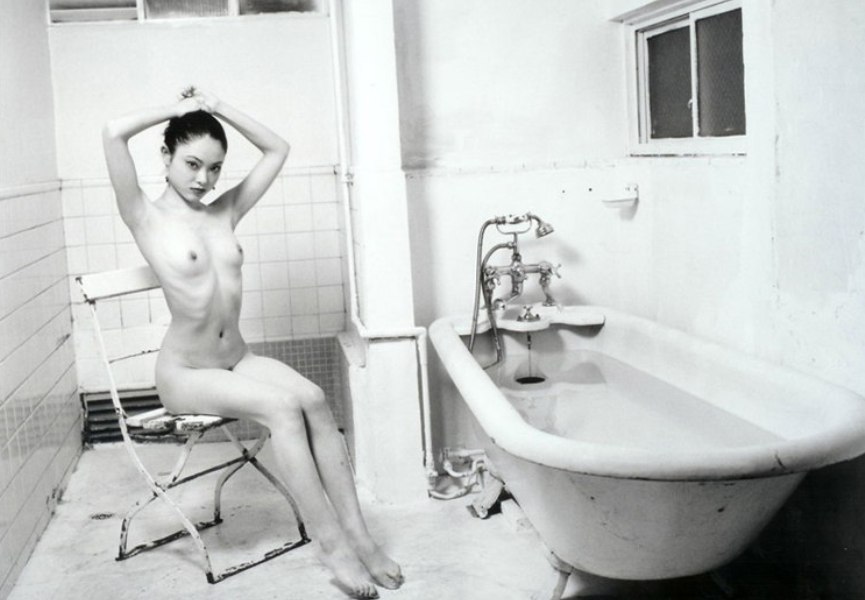 Nobuyoshi Araki on the Art Market
When it comes to the positioning of Araki's artwork in the international art market, the tendencies seem to be clear. If we were to point to only a couple of pieces that are present in the art market, it becomes clear how the artist's work is perceived. For example, if we were to look at the provocative work, an untitled piece depicting a seated bound nude is estimated to go as high as £6,000. On the other hand, A set of 25 Polaroids (25 works made in the in the period between 1990 and 1999) is estimated to be €40,000-50,000. As for the now famous pieces such as Kinbaku (Bondage) from 1979 or Marvelous Tales of Black Ink (Bokuju Kitan) from 2007, the prices are only available on requests from galleries.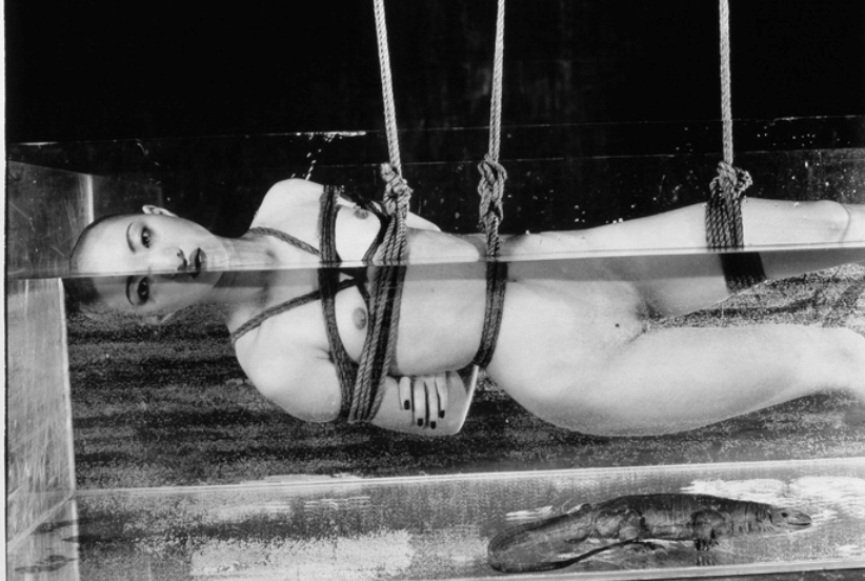 Nobuyoshi Araki – On the Other Side of Sadomasochism
Although the artist has been photographing diverse elements of life during his decades long career, this had been a look on the side of his work which stays with a person long after seeing it. The connotations of bondage and sadomasochism are merely vessels to convey a powerful exploration of concepts such as pain, desire, ecstasy and, most notably, eroticism. Sartre's words on sadomasochism seem to point to something which can be understood as a spontaneous summation of Araki's work – he plucks that mesmerizing moment of possessing the other out of reality and situates it in a photograph. Thus, to ask a question of whether his photography belongs to pornography or art, becomes truly irrelevant…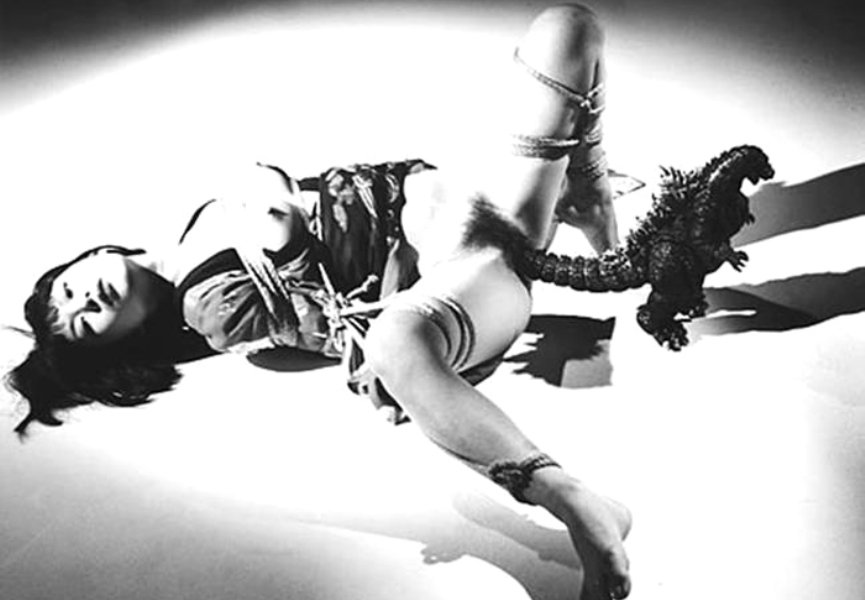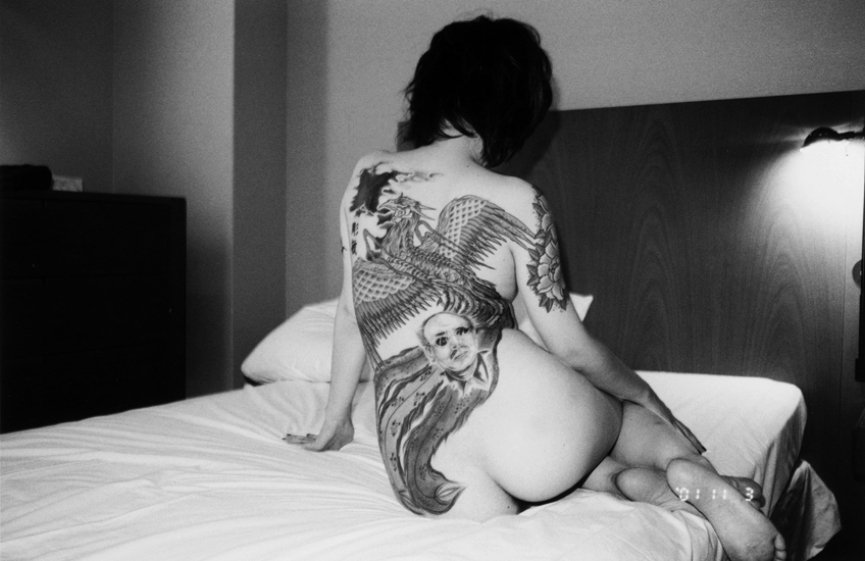 Note: All images © Nobuyoshi Araki (some images, featured included, have been cropped for illustration purposes)
No matter what your taste is, explore the diversity of the art world with a free sign up for My Widewalls!