Prune Nourry sculptures research the complex world of bioethics. This multifaceted issue follows the artist's production and has helped to shape her video works, photography, and performance. This time, the Magda Danysz gallery in Paris is proud to present Nourry's exhibition Imbalance, which follows the artist's famous series Terracotta Daughters. Producing a new series of wax and bronze sculpture, Nourry attempts to find balance within the various energies that surround us.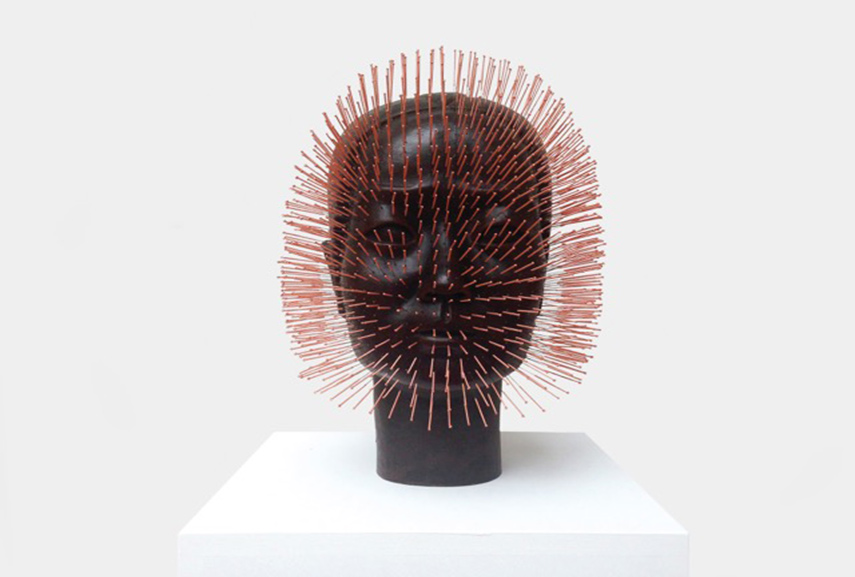 Prune Nourry Sculptures
The artist's sculptures need to be read as symbols of various questions concerning the world and its societies. Exploring such a complex issue, Nourry reflects and asks about the human nature, the artificiality, and its consequences on a global scale. Her Terracotta Daughters series is comprised of full-size Terracotta Daughters army which has traveled the world. At the moment, buried in an unknown location, the series waits for the year 2030. This year is, in fact, important, as it marks the year when the consequences of the restrictive population policy will have reached their climax. It is in this year that the artist will take her figures from the ground and face them to the world yet again.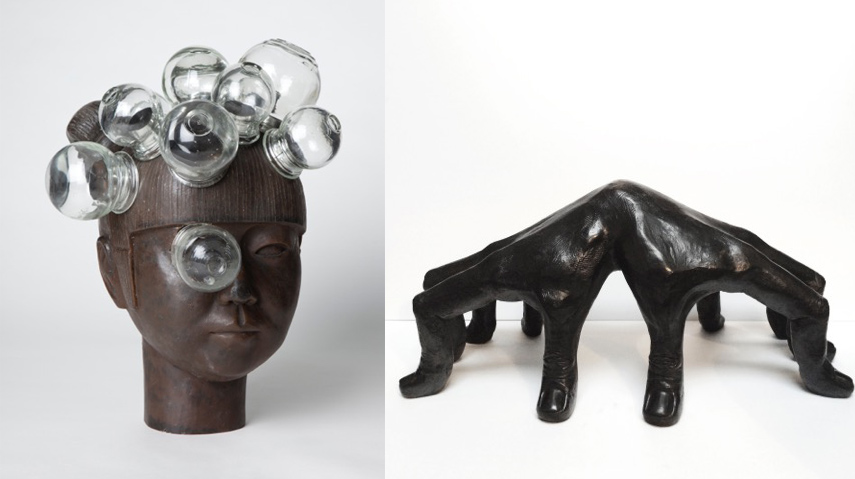 The Imbalance Series
The artistic method of this multidisciplinary artist is defined by a need to follow with a certain aesthetic language of 3D production today, alongside a highly intellectual approach. Supported by extensive research and interviews with scientists, sociologists, and anthropologists, the series Imbalance is a reflection of a long and deep focus on bioethics issue. Incorporating in her new bronze and wax sculptures traditional elements of acupuncture, such as needles and suction cups, the series reflects the search for the right balance. Her choice of materials, and the combination of the raw and the delicate refers to the world of contrasts the artist came across during her travels to China. Her artistic trips to this part of the world are extremely important and influential for Nourry's production.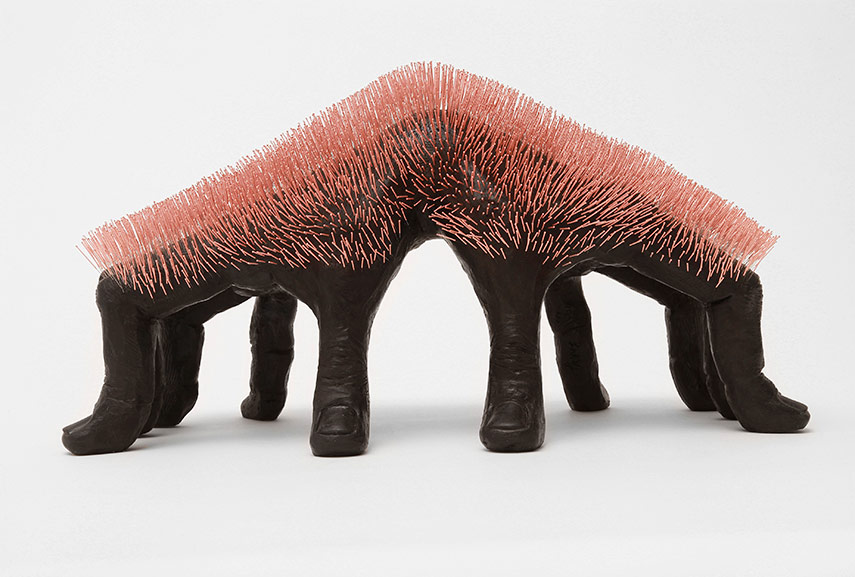 Prune Nourry Exhibition Imbalance at the Magda Danysz gallery in Paris
The new three gallery floors of the re-opened Magda Danysz gallery in Paris, Prune Nourry will cover with a new installation, bronze and wax sculptures, and video works. Considering her sculpture to represent her backbone, Nourry focuses her production on three pillars. The social issue, ancient cultural tradition, and contemporary inspiration are all evident in her new exhibition Imbalance. Opening on the 15th October 2016 and lasting until the 27th November 2016, the Paris audience should not miss the opportunity to see the production of this up and coming artist. Her future is for sure looking bright as many projects, like her documentary about the Terracotta Daughters are eagerly awaited.
All images courtesy of the Magda Danysz gallery, Paris. Featured image in slider: Prune Nourry – Artwork; Prune Nourry - Erika Hokanson.