April 2015 will see a host of local and International Street artists converge on Perth for the Australian street art festival, Public 2015. Public is a three year program that is exploring the relationship between art and community well-being that launched in 2014, which you can read about in this Public Festival article. Public 2014 was one of the largest Australian street art festivals and Public 2015 will see 50 street artists creating street art in Perth, in what is being billed as a celebration of art and ideas. Public works on the idea that diversity and art in the community is good for everyone and can work as a catalyst for shaping our environments, we have the responsibility to give back to our communities and help to shape them in times of increased urbanisation.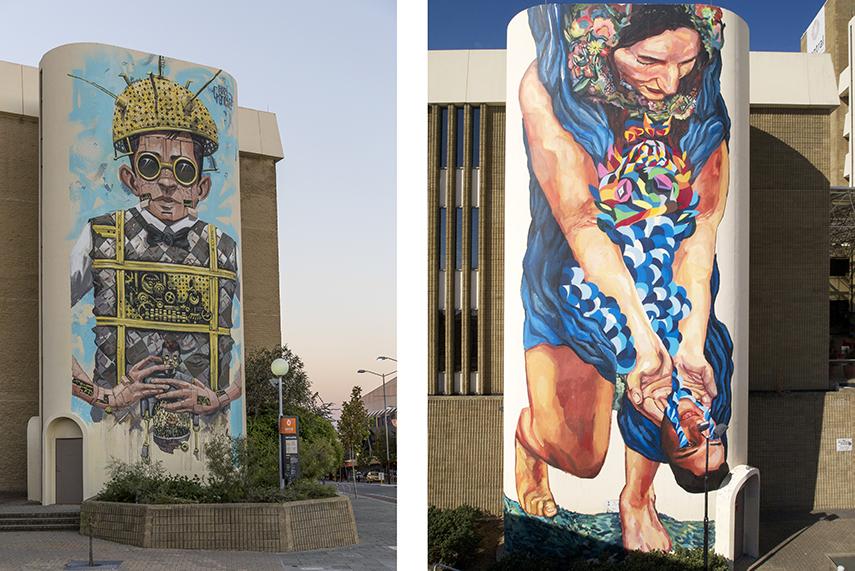 Events at Public 2015
One of the highlights of the Australian street art festival, Public 2015, will of course be the excellent selection of street artists that will transform some of the distinctive neighbourhoods in Perth with amazing murals. The street artists will also venture into the landscapes of Western Australia, including Victoria Park, Leederville, Fremantle, Claremont, Northbridge, Perth CBD, Wheatbelt and the Pilbara to leave their artistic marks. The run up to Public 2015 has already kicked off with Converge, a joint exhibition by Australian street artists Beastman and Vans The Omega, with their aerial impressions of the Pilbara area of Western Australia. The exhibition is at Port Hedland Courthouse Gallery and is accompanied by a group show, A Dot on the Run, showcasing works on paper by local artists. The duo also created the first mural of the Australian street art festival in Port Hedland.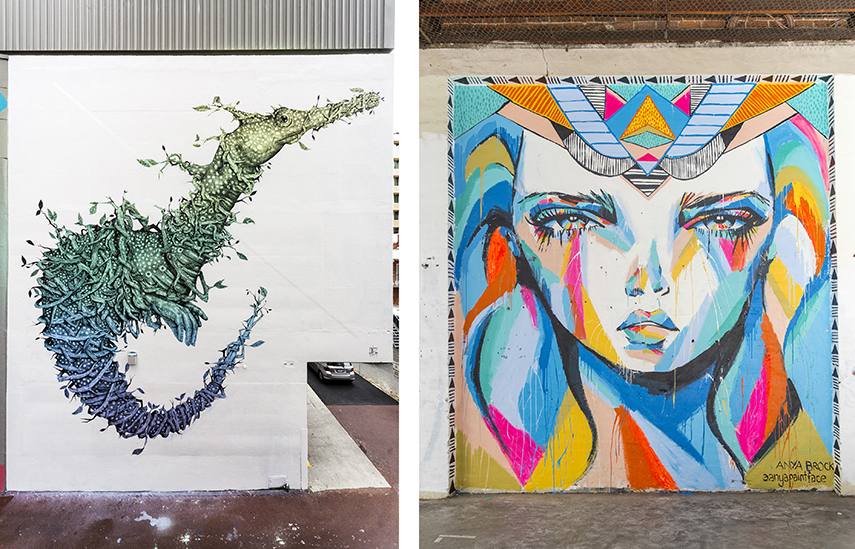 Exhibitions at Public 2015
Held, located in Victoria Park will host the Public 2015 Salon exhibition, opening the same day at the main street art festival, the show features a selection of works by Western Australian artists. FORM gallery will present an immersive installation by the street artists Nandita Kumar (India) and NeSpoon (Poland) while The Hive, adjacent to the State Theatre of Western Australia, will present Power of Place, an exhibition of Aboriginal artworks. Australian artist Ian Strange will also present a solo exhibition, Shadow, which explores suburban life in the USA, New Zealand and Australia. The Public 2015 Symposium will act as the centerpiece for the Australian street art festival, exploring the value of creativity in building dynamic places. The symposium will include a number of invited speakers from the areas of arts, architecture, urban planning, technology and philanthropy.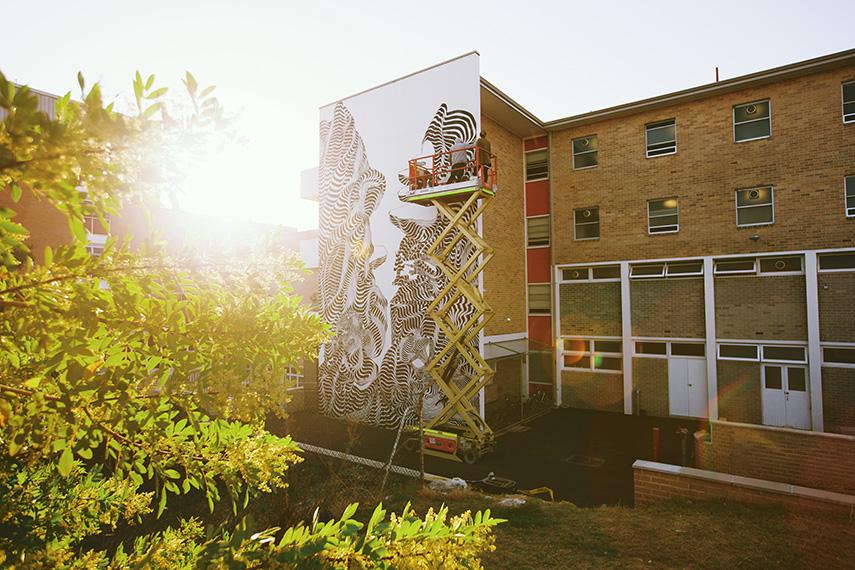 The Artists at Public 2015
The Australian street art festival, Public 2015, has invited what looks to be a wonderful line-up of street artists to transform Perth this year. The renowned DALeast will no doubt be creating one of his beautiful creatures for the people of Australia, while Phlegm will also be in Perth with his wonderfully weird and surreal illustrations. Saner will hopefully be conjuring up some of his colourful characters and we look forward to seeing what Fintan Magee paints at Public 2015. Other street artists appearing at the Australian street art festival include Andrew Hem, Hense, Elian, Curiot, Waone and AEC (Interesni Kazki), Eko Nugroho, Moneyless, Baby Guerilla, Twoone, Stormie Mills, Brett Chan, Chris Nixon, Hayley Welsh, Kyle Hughes-Odgers, Amok Island, Casey Temby, Straker and Andrew Frazer.
Public 2015 kicks off on 10th April, 2015 in Perth, Australia and runs through until 19th April, 2015. Check the FORM/Public 2015 website for further details.
For all the latest street art festival news sign up to My Widewalls today!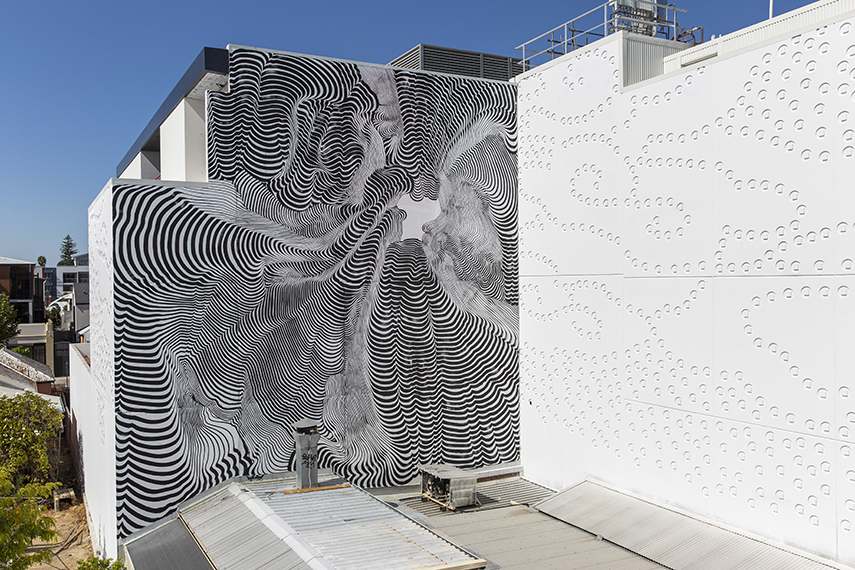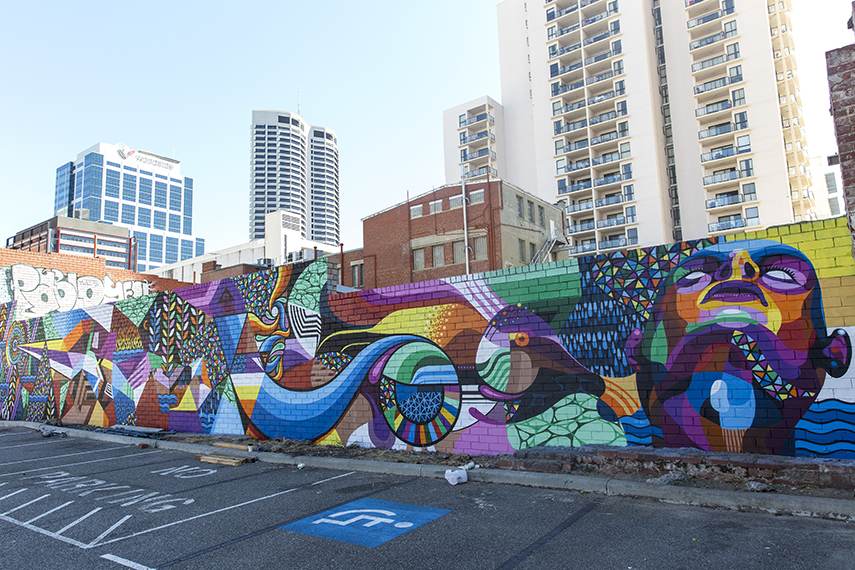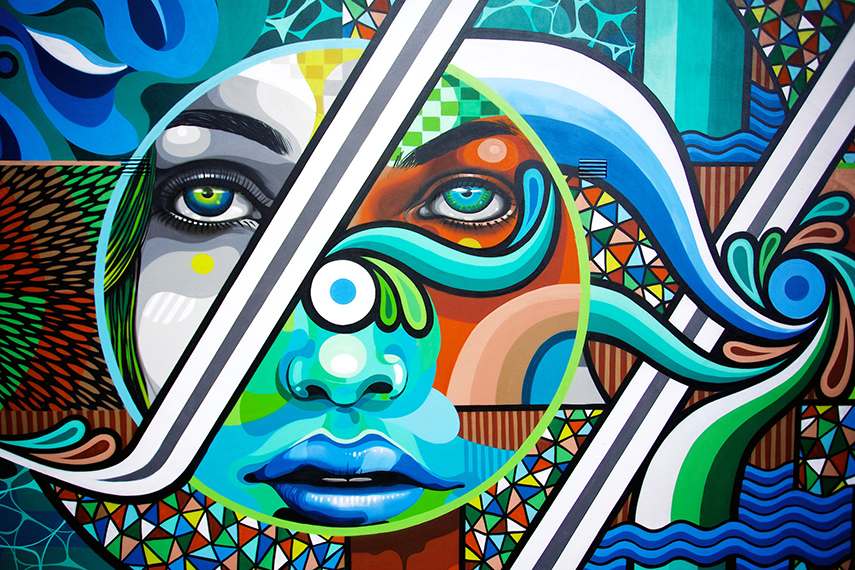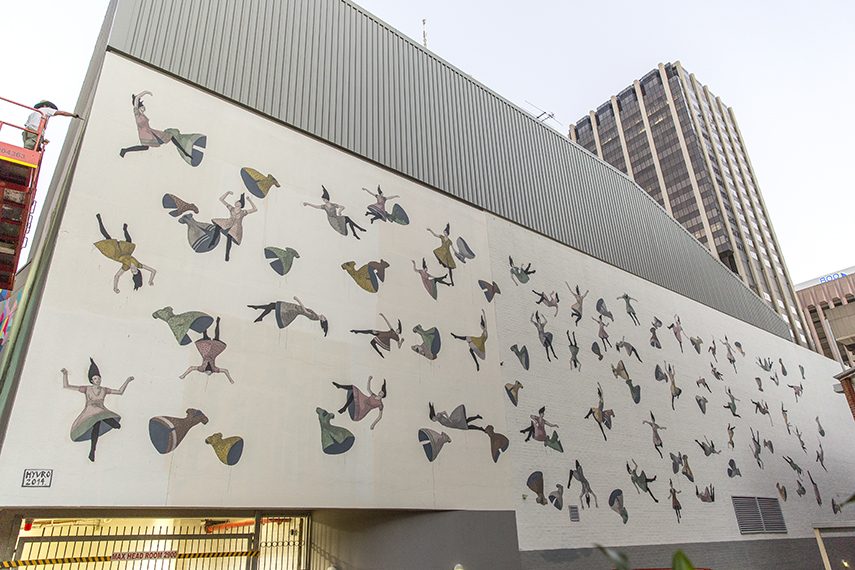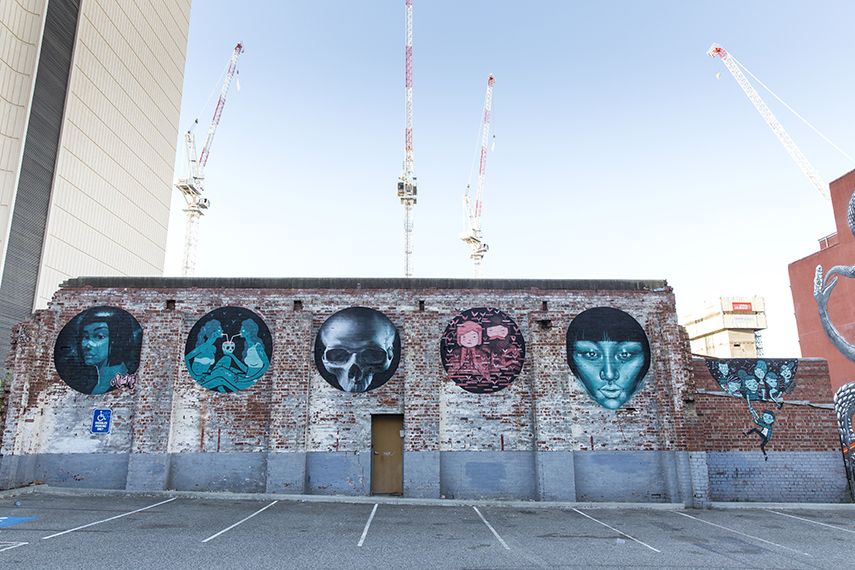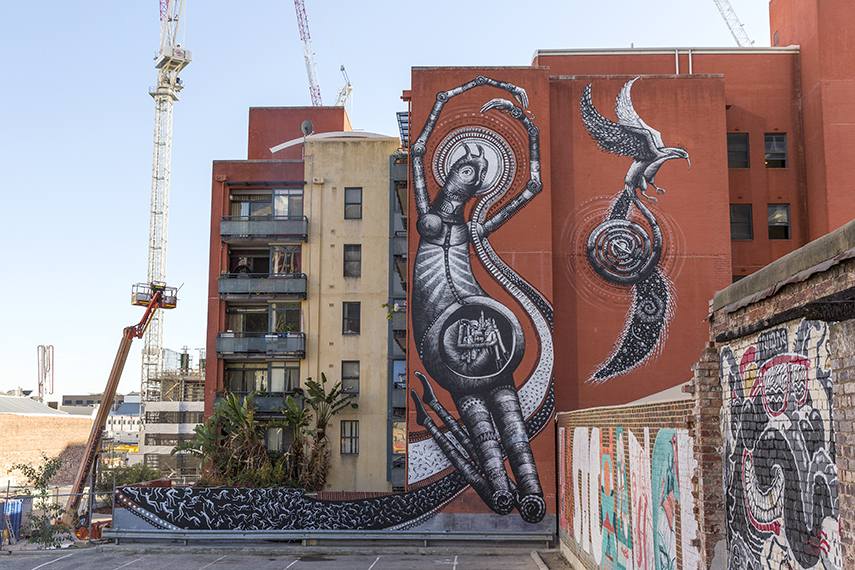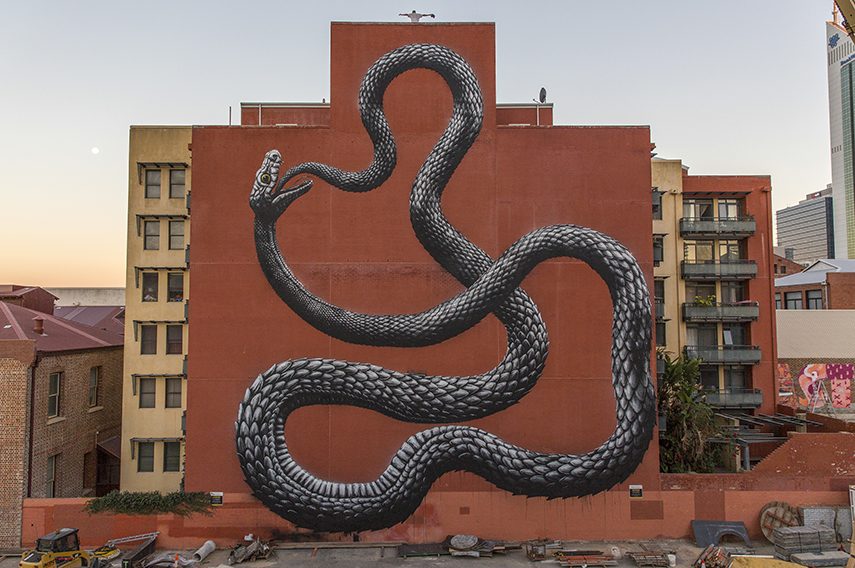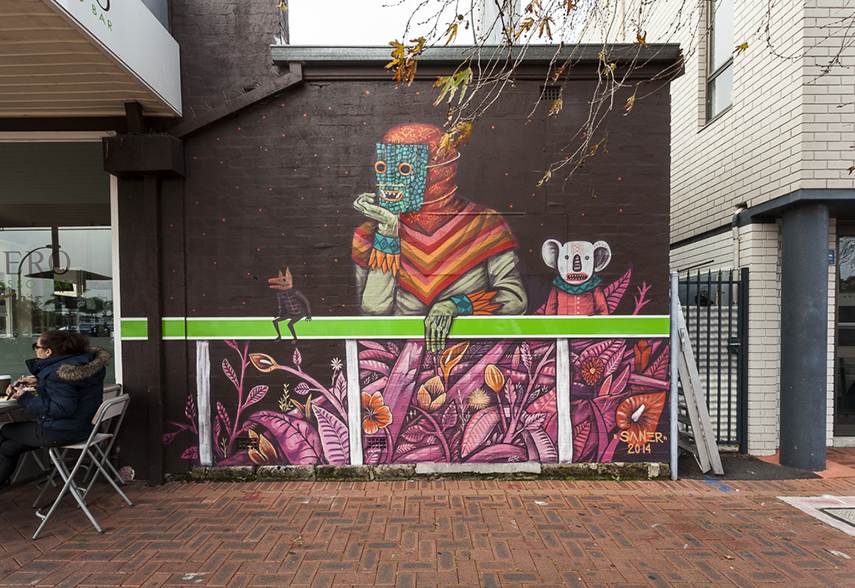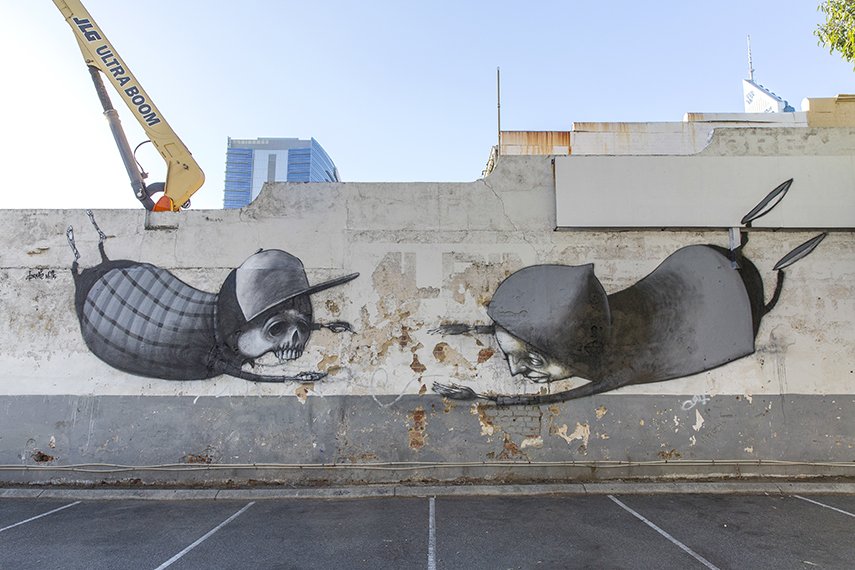 All images from Public 2014 Festival.
Images courtesy of FORM/Public & photographers as credited.