Our friend Henrik Haven has been quite busy lately, documenting many street art events with his eye and camera. The newest addition to his portfolio is the Public Art Horsens project in Horsens, Denmark, curated by ArtRebels. Before that, we had the pleasure of publishing Henrik Haven's comprehensive photo coverage of Soren Solkaer's SURFACE exhibition in Copenhagen, and see artist Ernest Zacharevic paint in Lisbon, in preparation of his solo show at Underdogs Gallery. Public Art Horsens 2015 saw the works of six international artists, who painted the walls of this little Danish city, in order to visually enrich its cultural life.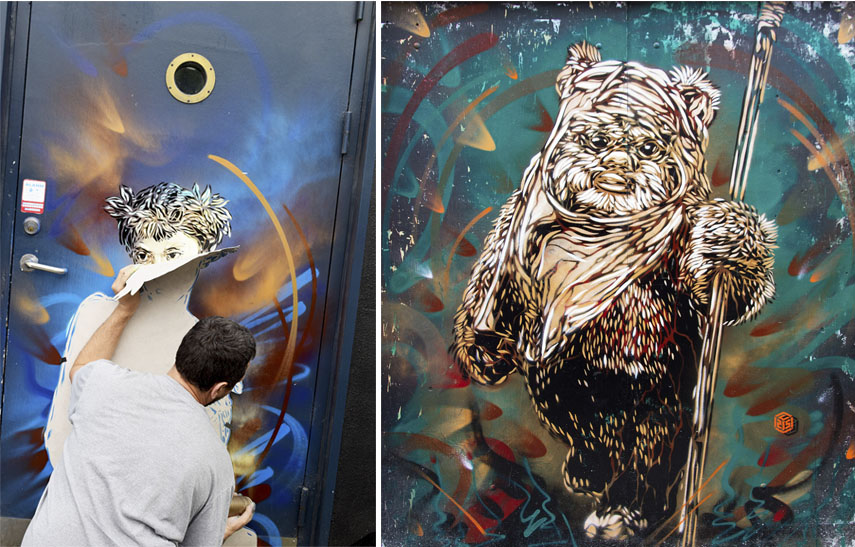 Public Art Horsens 2015 Denmark
During the month of July, the old city of Horsens in Denmark, counting some 55,000 inhabitants, recently got a makeover with new murals made by a group of contemporary graffiti creators and graphic illustrators. The colorful murals aimed to transform the town's city center into a true outdoor art gallery, and the initiative was warmly welcomed by the residents. Participating in the event were C215 from France, Andrea Wan from Hong Kong, Chifumi from France, Ilse Weisfelt and Joren Joshua from the Netherlands and Scott Cooper from the USA. Public Art Horsens 2015 was curated by ArtRebels' Simon Caspersen, in collaboration with Gry Stangegård Schneider.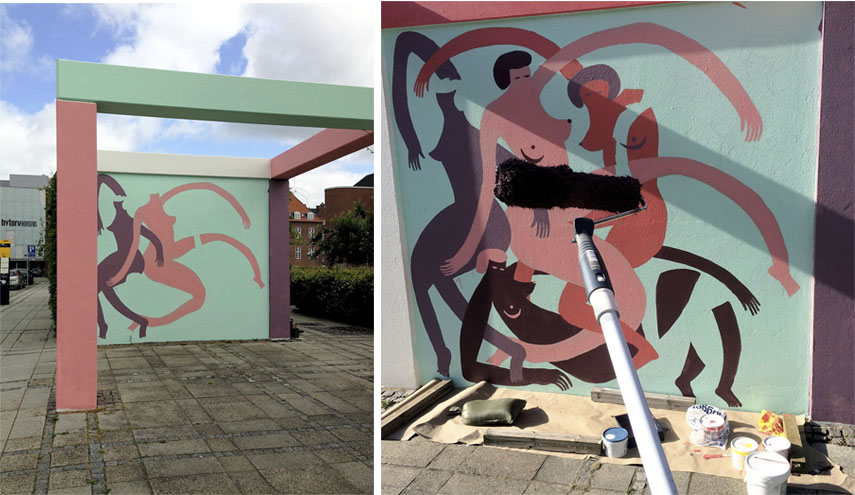 ArtRebels Horsens Shot by Henrik Haven in Denmark
ArtRebels community and network has been around since 2007, as a platform dedicated to a variety of creatives, musicians, designers, event makers, cultural activists and filmmakers. Specializing in the support and promotion of artistic events, they have already collaborated with the municipality of the city of Horsens, for the Public Art Horsens 2013. Back then, Sam3, Escif and Brad Downey created more than 20 artworks. This year, the town saw stencil creations of C215, Joren Joshua and Ilse Weisfelt, the illustrator duo who have created a massive cartoonish piece on a couple of silos, a dreamy mural by Berlin-based Andrea Wan, a Pop art-influenced piece by Chifumi and an artwork by Scott Cooper, influenced by 20th century figurative painters.
Scroll down to check out more images from Public Art Horsens 2015!
For more street art, sign up for My Widewalls for free!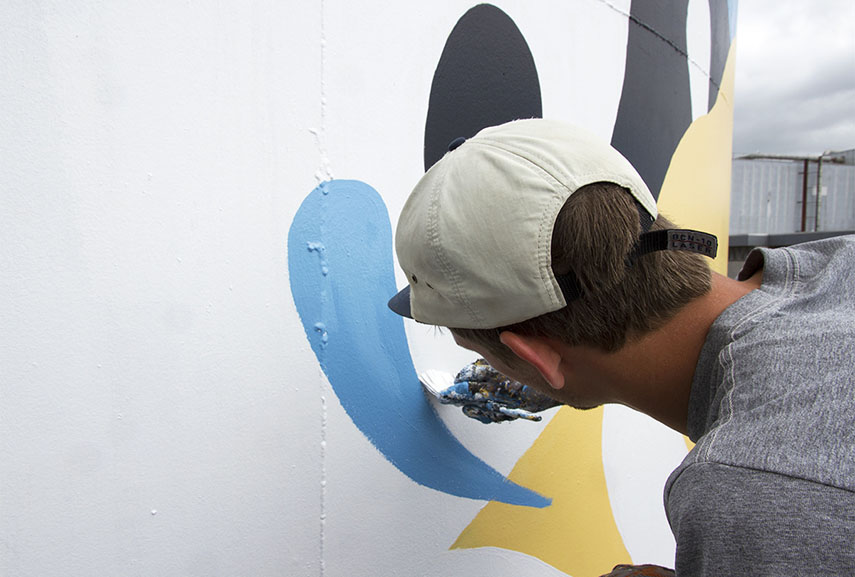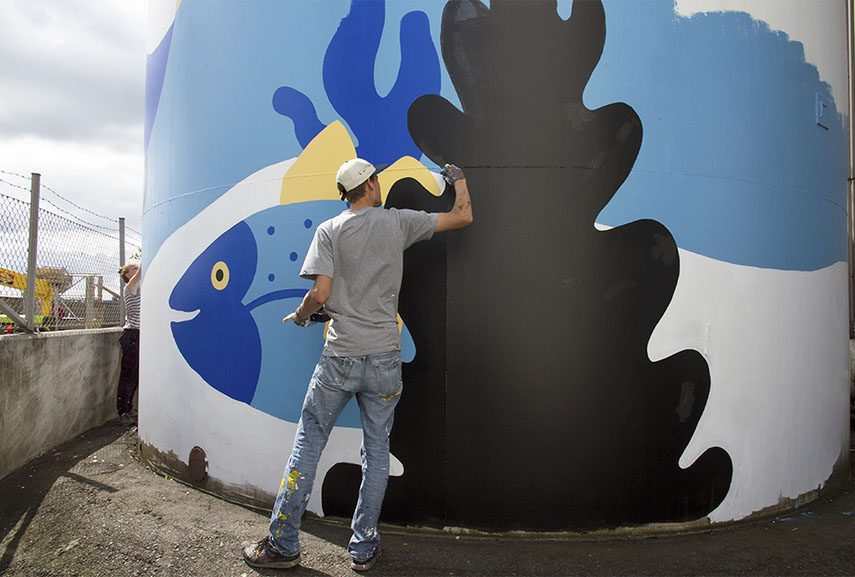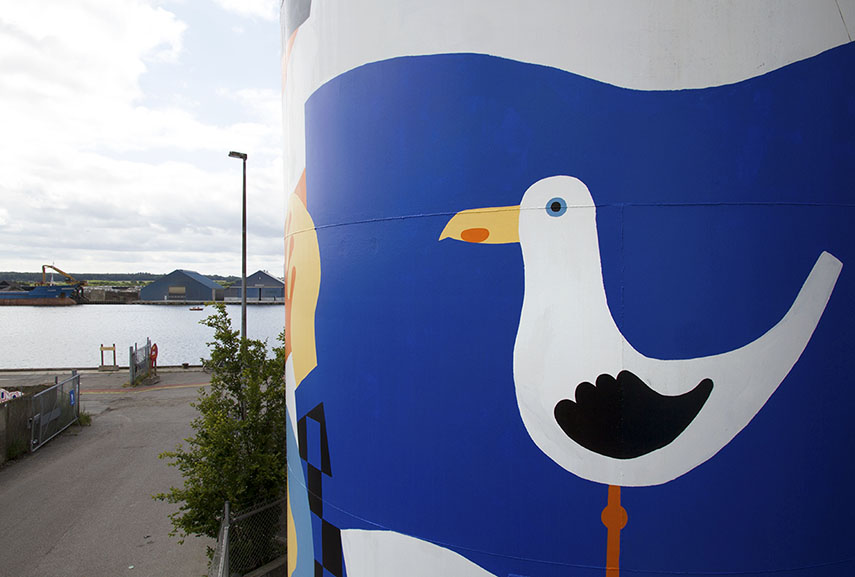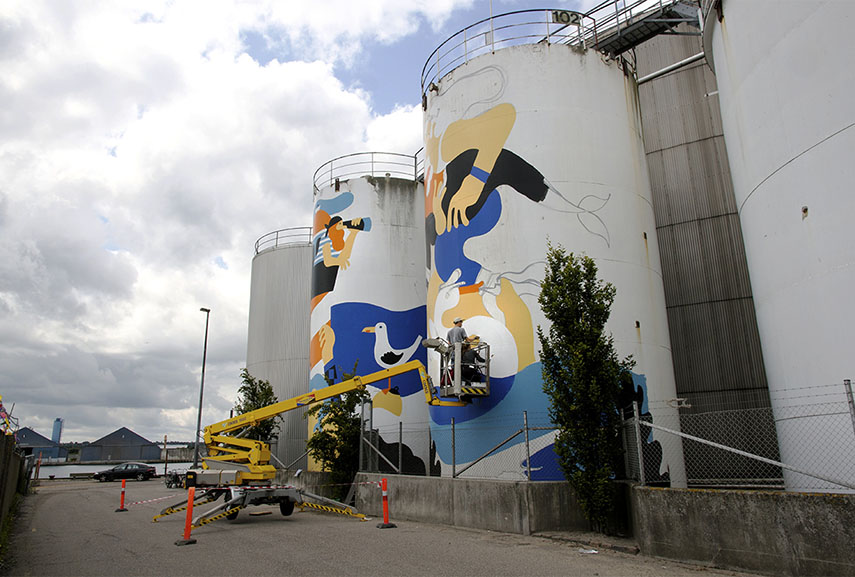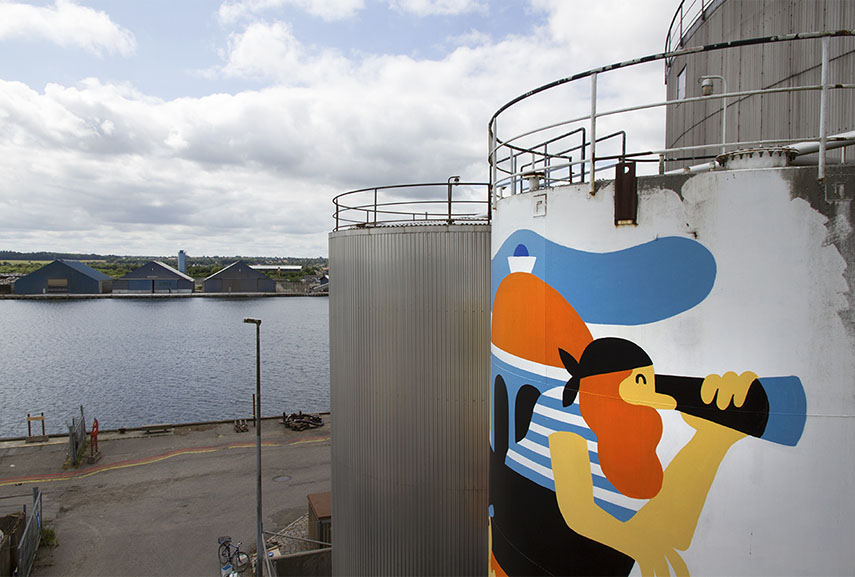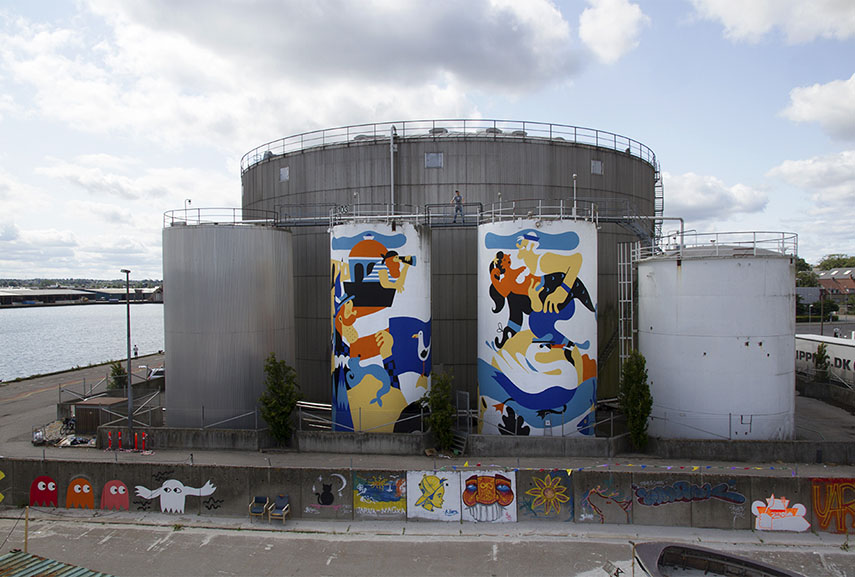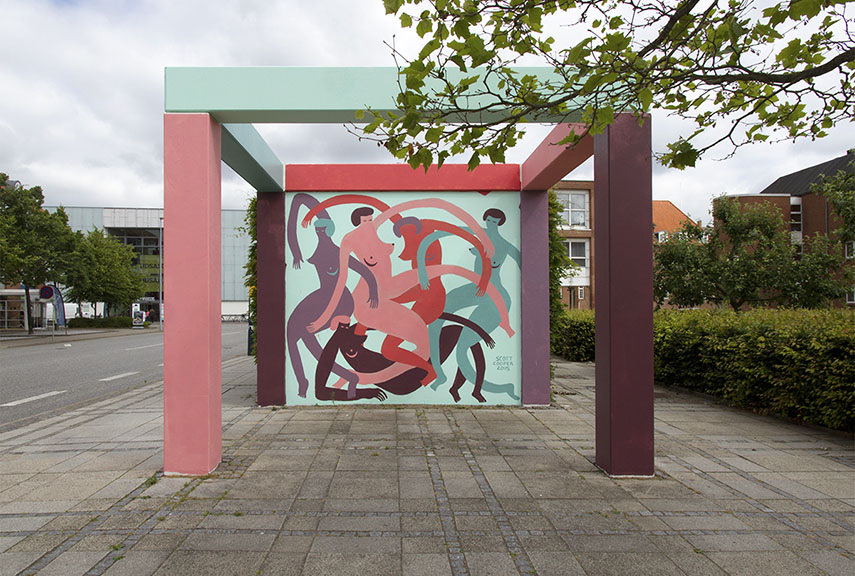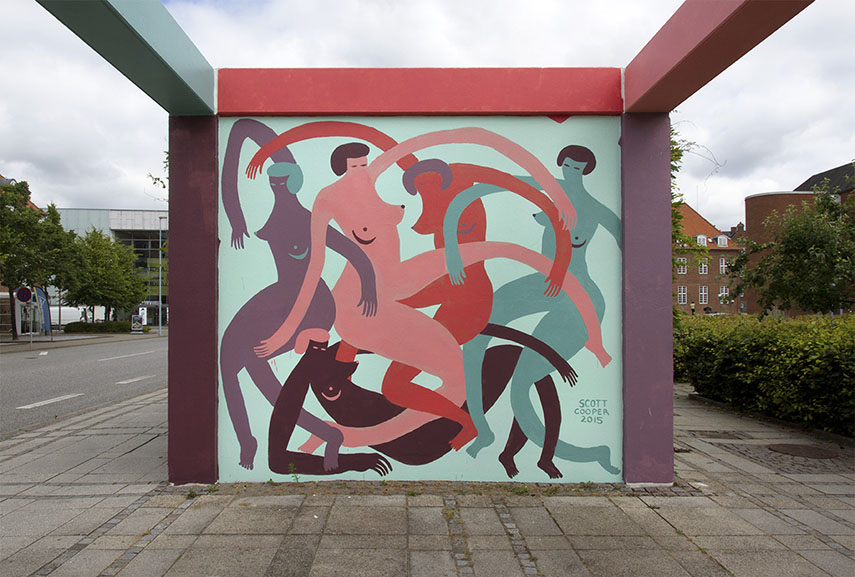 Featured images in slider: C215, Andrea Wan, Chifumi.
All images courtesy of Henrik Haven.