Perth's urban landscape in Australia is slightly changed over last week given that more than 40 street artists from all over the world have left a mark on 30 walls, lanes and other public places in the city. Top international street artists were commissioned by independent, non-profit arts organization FORM to transform Perth buildings as a part of the multi-year program PUBLIC.  Urban art and creativity was celebrated in and around the city, reviving Perth with street art, projections, exhibitions, installations and public events. We bring you several photos of completed walls by our favorites. Enjoy!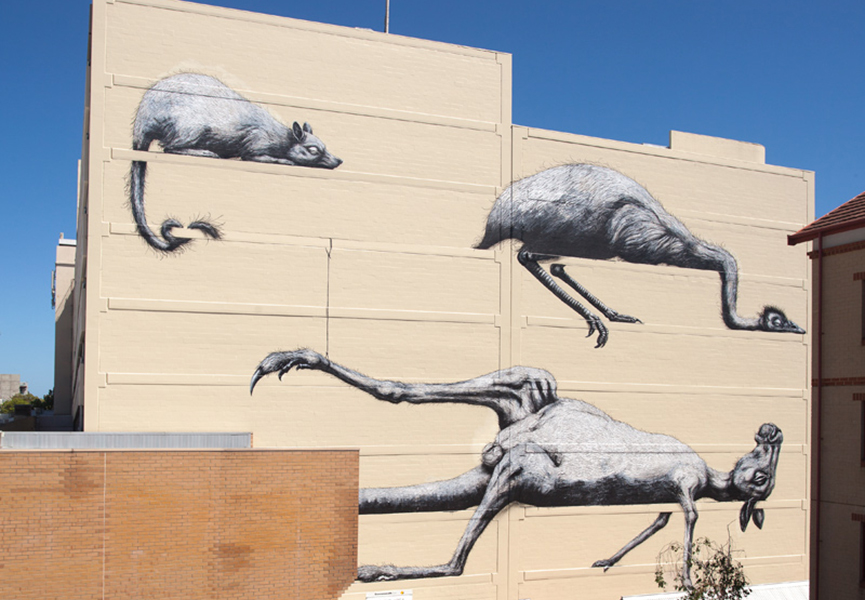 Art in the City
The aim of this huge street art festival is to enrich local culture and make Perth an urban art hotspot. A few days ago ended the first phase of the project, titled Art in the City.  Over 9 days, from April 5 -13, the public has witnessed adornment of their city by masterpieces of noted street artists such as Maya Hayuk, Pixel Pancho, Phlegm, ROA, JAZ, Gaia, to name but a few. Blank walls are beautified by large-scale urban artworks, some of them covering 10-storey buildings.  That leaves three more parts of the project to be implemented during this year: Art in the Pilbara, 100 Hampton Road, and a Symposium, each celebrating creativity as a public good.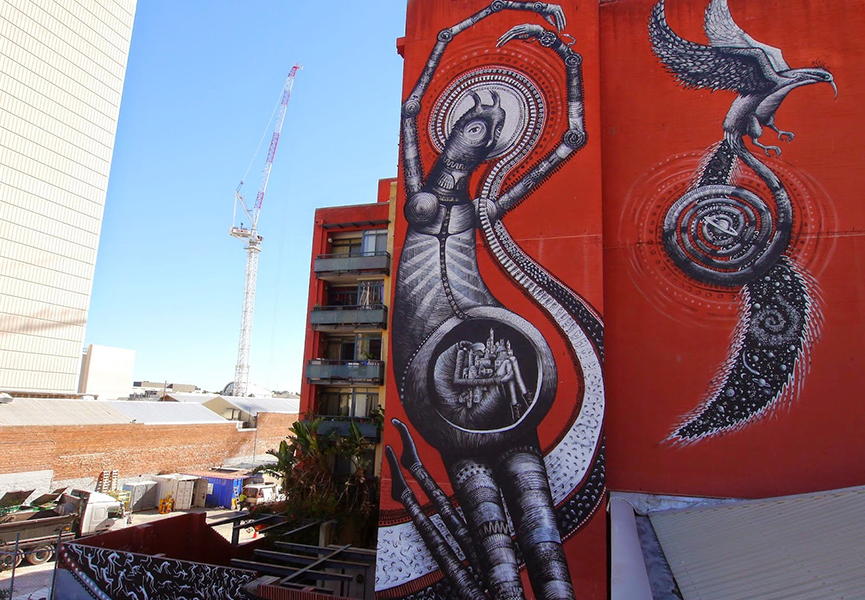 FORM
FORM chairman Paul Chamberlain said the community had been incredibly supportive of the project.  "Urban art, particularly when you think of graffiti, has a lot of negative connotation but it has been described as the greatest art movement of our lifetime. The festival would do for urban art what Sculptures by the Sea has done for sculptures…After FRINGE WORLD, the Perth International Arts Festival and Sculptures by the Sea, the more of these events we have, the more vibrant and energetic our city is", explains Chamberlain.