Founded in 2005, PULSE Contemporary Art Fair is an established part of the annual art calendar with editions in New York and Miami Beach. Dedicated to creating a strong legacy of programming, it provides its international community of emerging and established galleries with a dynamic platform for connecting with a global audience.
PULSE Miami Beach will return to its oceanfront home at India Beach Park this December, marking the debut of Director Katelijne De Backer. Divided by the North and South tent at Indian Beach Park, the 13th edition of the fair will offer its diverse audience of art collectors, curators and enthusiasts a rich program presented in an engaging environment.
Welcoming over 70 galleries from 5 continents, it will provide a perfect setting for discovering and collecting the most compelling contemporary art being produced today.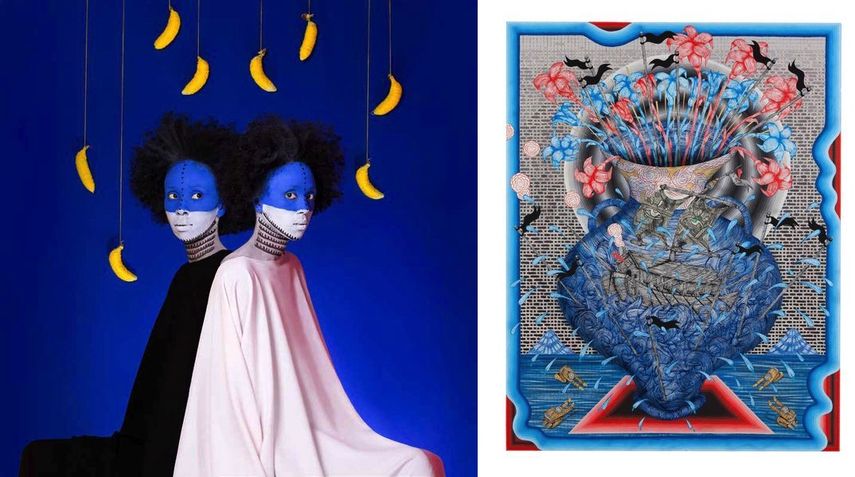 Participating Galleries and Artists
Each edition of PULSE Miami Beach brings together an international roster of exhibitors presents an engaging overview of the most compelling contemporary art being produced today. This year, PULSE Miami Beach will welcome the total of 72 galleries coming from twelve countries and five continents, including exhibitors from Germany, Denmark, Israel, Peru, South Africa and Japan, among others. The fair will be divided into four curated sections - Galleries, Solo, Conversations, and Points.
The Galleries section will bring together exhibitors presenting a curated group show of three or more artists. Located in North Tent, it will welcome 41 international galleries, including ART LEXÏNG from Miami, the gallery at the forefront of contemporary Chinese art, Bryce Wolkowitz Gallery from New York, supporting an array of innovative practices, Joshua Liner Gallery from New York, supporting the talents of both established and emerging artists, Gallery Poulsen from Copenhagen, a well-established gallery with 14 years of work on the national and international art scene, NL=US Art from Rotterdam, a private gallery and art consulting service that is dedicated to the promotion of emerging and established artists and the advancement of the visual arts in general, and taubert contemporary from Berlin, a gallery focusing on abstract painting, photography and site-specific works and projects, among others.
Located in the South Tent, the Solo section welcomes exhibitors presenting works from one of their represented artists. Each of these artists is nominated for the PULSE PRIZE, a jury-awarded cash grant presented directly to the artists. This year, the section will feature 16 artists, including JoAnne Carson presented by Black & White Gallery / Project Space, Andy Dixon presented by BEERS LONDON, Todd Lanam presented by Mark Wolfe Contemporary Art, Lissa Rivera presented by ClampArt, and Lisa Wright presented by COATES & SCARRY, among others.
In the Conversations section, located in the South Tent, exhibitors have a chance to explore new visual and conceptual dialogues between two artists. The section will present 12 artist dialogues, including Polina Barskaya & Jason Reyen presented by Honey Ramka, Chris Durosz & Keun Young Park presented by Muriel Guépin Gallery, Kim Won Geun & Zhuang Hong Yi presented by NIL GALLERY, and Aliza Morell & Senem Oezdogan presented by Uprise Art, among others.
Located in the South Tent, the Points section is dedicated to alternative models and non-profits. This year, the section will present National YoungArts Foundation from Miami, Project for Empty Space from Newark, and SVA Galleries from New York.
The Exhibitors List
The Programming of PULSE Miami Beach 2017
Besides the traditional booth structure, the fair will also present a cross-section of contemporary art in the form of site-specific programming.
A dedicated showcase for video and new media, PLAY will serve as a platform to encourage discovery within the digital realm. After an open call for submissions, nine finalists have been selected by Jasmine Wahi and Rebecca Pauline Jampol, Co-Founders and Directors of Project For Empty Space.
Each of the nine works relates to this year's theme of power, a theme the curators chose to define in a broad sense, inviting artists to explore the multiple iterations of the word, it's definitions, and the myriad of ways to interpret and contextualize power.
In addition to being shown onsite at PULSE, the works selected for PLAY will be shown in a month-long, pre-fair exhibition at Project For Empty Space from October 11th through November 19th, 2017.
As part of this year's PROJECTS, a platform committed to the presentation and promotion of audience-engaging large-scale sculptures, installations and performances, PULSE will present a Special Commission by Hector Arce-Espasas, whose sculptural installation Ode to Paradise (Dancers) presents a series of his iconic ceramics positioned throughout a new site-specific environment created specifically for the fair.
Other installations and performances are Fertility by Fischer Cherry, Recent Activity by Jeana Klein, Never Stop Dancing by Phoenix Lindsey-Hall, Yet Again by Alan Rath, and Self Portrait As Grand Odalisque (After Ingres) by Hiba Schahbaz.
The program for PERSPECTIVES, a platform for the exploration of themes and issues within the contemporary art market, is yet to be announced.
The Location
Practical Information
PULSE Miami Beach will be on view at Indian Beach Park in Miami Beach from December 7th until December 10th, 2017. The Private Preview Brunch for VIP will be held on Thursday, December 7th, from 10 a.m. to 1 p.m. The doors of the fair will be open from 1 to 5 p.m. on Thursday, from 10 a.m. to 7 p.m. on Friday and Saturday, and from 10 a.m. to 5 p.m. on Sunday. Miami Mornings will be held on Saturday and Sunday, from 10 a.m. to 12 p.m, with a free admission for residents of Miami-Dace County.
The price of the general ticket will be $25, the price of the 4-Day Multi-Pass will be $40 ($15 for students and seniors, and $10 for groups), while the Directors Tour will cost $100.
For more information, visit the official website of the fair.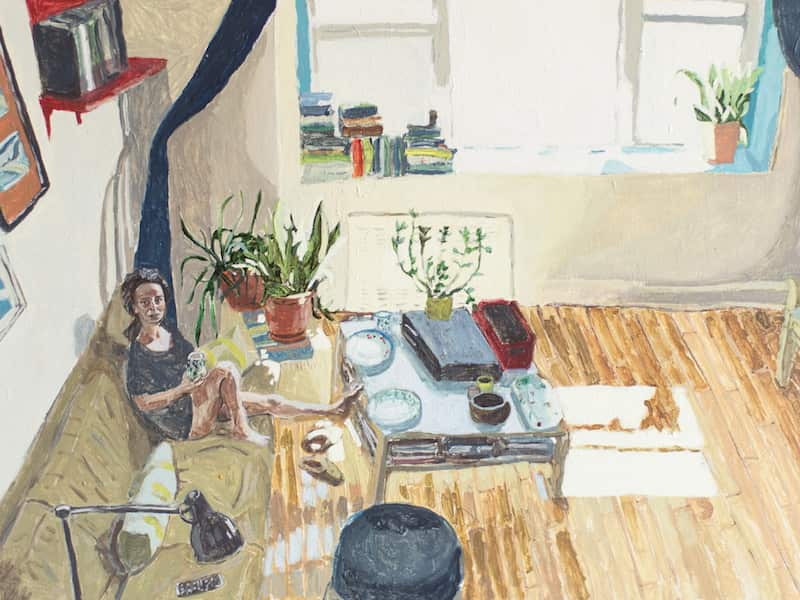 Featured images: PULSE Contemporary Art Fair.