An established part of the annual art calendar, PULSE Contemporary Art Fair provides its international community of emerging and established galleries with a dynamic platform for connecting with a global audience. PULSE Miami Beach now returns to its oceanfront home at Indian Beach Park this December for its fourteenth strong edition.
Under the guidance of Director Katelijne De Backer, the event will bring together over 70 galleries, including exhibitors from Canada, China, Denmark, France, Germany, Israel, Italy, Japan, Korea, Netherlands, Scotland, South Africa, Switzerland and Ukraine among others.
Housed within two spacious pavilions on the beach, the fair will offer a multi-faceted and engaging experience with a range of works from national and international artists. PULSE's North Tent will highlight established galleries presenting multi-artist booths, while the South Tent presents SOLO exhibitions, whose artists are eligible for the PULSE PRIZE, as well as CONVERSATIONS, dual-artist shows encouraging galleries to explore conceptual dialogues between artists they represent.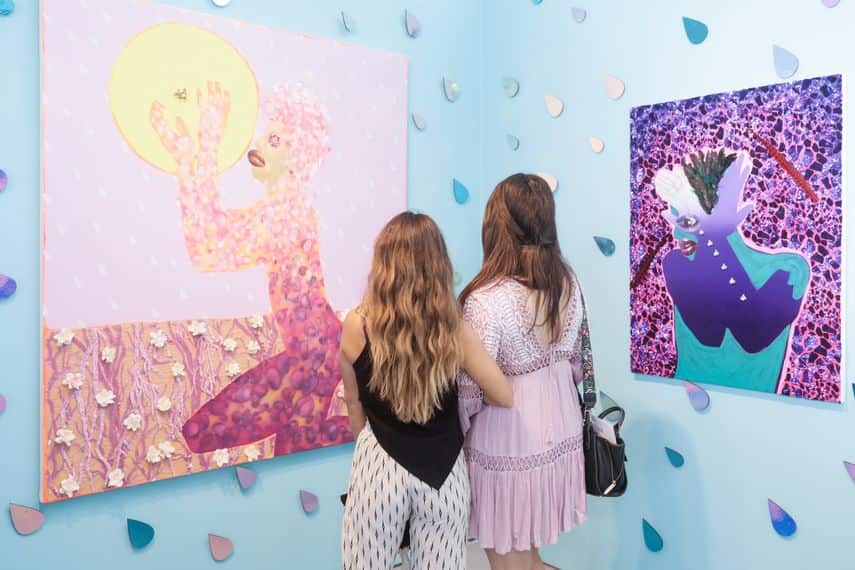 Katelijne De Backer in Conversation
As Director Katelijne De Backer explains, PULSE Miami Beach 2018 will offer collectors, curators and art lovers a chance "to discover all of the emerging and established galleries we have gathered for the fair this year." We talk to her some more about what we can expect at this year's event.
Widewalls: This is your second year at PULSE: what are your thoughts on the job so far? What were the challenges in preparing the 2018 edition?
Katelijne De Backer: Last year, we had a very successful fair, and continuing working on and developing this year's is fun and exciting. Given that the entire team and I are quite experienced at organizing art fairs, I can confidently say that we have it pretty much down to a science.
But, as you can imagine, there are always challenges, the biggest ones are events and situations you do not have under your control: like a heavy rainfall, a storm, and anything else unexpected.
Widewalls: Over 70 international galleries are joining the fair this year. Any highlights that you would like to mention?
KDB: To me, the highlights are, of course, the participating galleries, but also PULSE PROJECTS, PLAY, and PERSPECTIVES. For PLAY we have a fresh group of digital works that make up the open call, and the five artists selected by the curators are exceptional. Another highlight is the partnerships with the David Lynch Foundation for PERSPECTIVES where artists will discuss Meditating, Art and the Creative Process.
We have a comprehensive collection of independent installations in PROJECTS, where visitors will be able to see some challenging works that address a number of current subjects. Additionally, there will be PRIZE, a PULSE tradition since 2006, where a jury-awarded cash grant is presented directly to an artist of distinction chosen from a SOLO presentation at the fair.
Widewalls: We have recently talked to Miya Ando about her project for PULSE. How would you comment on it? What can the visitors expect from other selected artists' projects?
KDB: To have Miya collaborate with us as PULSE's 2018 PROJECTS Special Commission Artist was a true honor. I don't want to give away too much as visitors need to experience it in person. What I can say, is that when visiting PULSE this year you will have to enter the fair through the clouds…
Each PROJECT at PULSE is engaging and interdisciplinary and interacts not only with the art audience, but the wider community. The PROJECTS this year address the environment, feminism, meditation, connectivity in broadcasting, the #MeToo movement, the drug industry, and the dark side of the moon!
Widewalls: How was this year's theme of PLAY, "A Violence", decided upon?
KDB: This is the third year we've worked with curators, Jasmine Wahi and Rebecca Pauline Jampol, Co-founders and Directors of Project For Empty Space. They decided the theme of PULSE PLAY to look for multiple ways to interpret and contextualize the idea of violence beyond its physical definition. They asked the artists to submit work that is oriented around a specific example of what this means to them, which could include an internalized violence, a trauma, a political violence, a societal violence, a systemic violence, an intimate violence, and more. The results are amazing!
Widewalls: What would you say sets PULSE apart from other fairs happening during the Art Basel week?
KDB: PULSE is an established part of the annual art calendar but gives the visitor the opportunity to connect with the galleries and artists on a much more intimate level. PULSE is recognized for providing its international community of emerging and established galleries with a dynamic platform for connecting with a global audience.
The fact that we are a smaller fair, that is easy to navigate, and where one can really engage with the galleries and artists one-on-one, sets us apart.
Widewalls: Where would you like to see PULSE in five years?
KDB: I would like to continue to grow PULSE's rich legacy as the presenter of a vibrant and noteworthy program of international art and to push for more opportunities for the public to experience a deeper engagement with the works we show. To make PULSE even more intimate, reflective, and not too large will always be my goal.
PULSE needs to become the quiet oasis, in the middle of Miami Art Week craziness, a place where visitors can make a real connection with the galleries, the art, and the artists.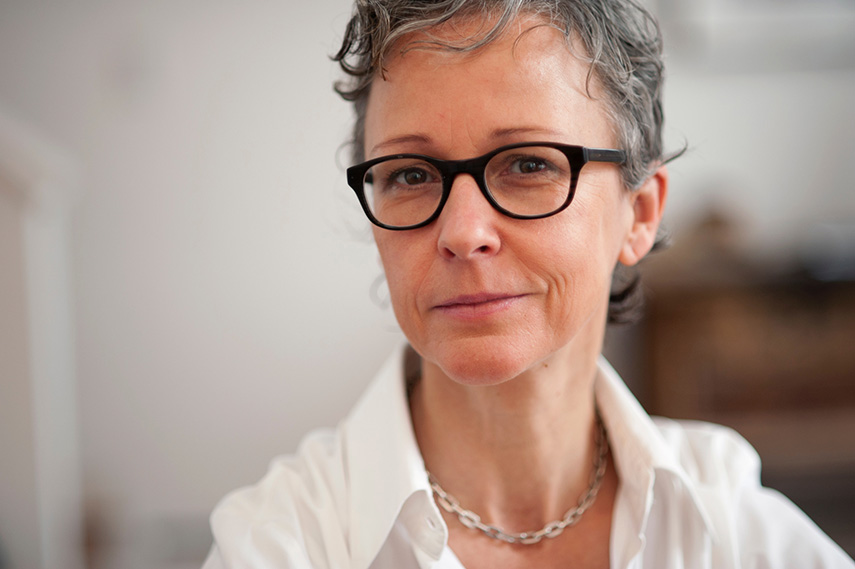 The Exhibitors at PULSE Miami Beach 2018
This year, PULSE Miami Beach will bring together over 70 galleries, introducing 26 first time exhibitors. Be sure not to miss booths by returning galleries such as Bernarducci Gallery from New York, exhibiting contemporary realist painting, specializing in New Precisionism; Galerie Heike Strelow from Frankfurt, focusing on artistic positions which address fundamental questions on migration, transculturality, demarcation as well as personal or social identity; Gallery MoMo from Tokyo, Japan, focusing on new young Japanese and international artists and curators; Maus Contemporary from Birmingham, dedicated to supporting creativity with a focus on experimental as well as issue-driven work; and Whiteconcepts from Berlin, focusing on conceptual art and an interdisciplinary-based exploration of various media that include visual and sculptural works, installations, performances and other creative interventions.
There will also be the first time exhibitors such as Arusha Gallery from Edinburgh, representing new and established artists, whose work ranges from bronze sculptures to figurative paintings; Galerie Koo from Hong Kong, representing established and emerging artists from different parts of the world—mainly Hong Kong, Asia & Europe; Phylogeny Contemporary from Seattle, generating a creative dialogue between artists, gallery and the public through solo and group shows of cutting-edge, forward-thinking art; and PYTHONGALLERY from Zurich, representing national and international contemporary positions that are covering a wide range of media; among others.
The List of Exhibitors
PROJECTS Artists
As part of PULSE's presentation and promotion of site-specific, large-scale sculpture, installation and performance, this year's PROJECTS Artists will include works by Miya Ando, Thomas Broadbent, Jana Cruder & Matthew LaPenta, Allison Janae Hamilton, Michel Lafleur & Tom Bogaert, Ann Lewis, Rebeca Raney, Luc Bokor-Smith, Jessica Yatrofsky & NY Fem Factory collective.
Within an immersive art experience, the audience will have an opportunity to engage with emerging and mid-career artists during the fair. Presented within the two tents as PULSE over the weekend, PROJECTS Artists will present pieces such as Lafleur & Bogaert's Famasi Mobil Kongolè, a makeshift mobile Haitian pharmacy; Cruder & LaPenta's Natural Plasticity of used post-consumer plastic transformed into inflatable art sculptures, as part of a traveling series to encourage activism through art; Jessica Yatrofsky's Pink Privacy, with the women of the NY Fem Factory presenting a hypnotic performance listening in on uncensored phone calls, in a time when everyone's privacy is imperiled; and Bokor-Smith's node-558, beating out live electronic media through CRT television monitors, simultaneously invoking remoteness and connectivity; among others.
These and other exhibitors will be accessed through a meditative installation by Miya Ando. Her piece Moonlit Clouds will be transferred into a series of gossamer banners, activating the fair entrance for an experiential opportunity to become aware of nature, the environment, and the shared human condition of the beauty of impermanence.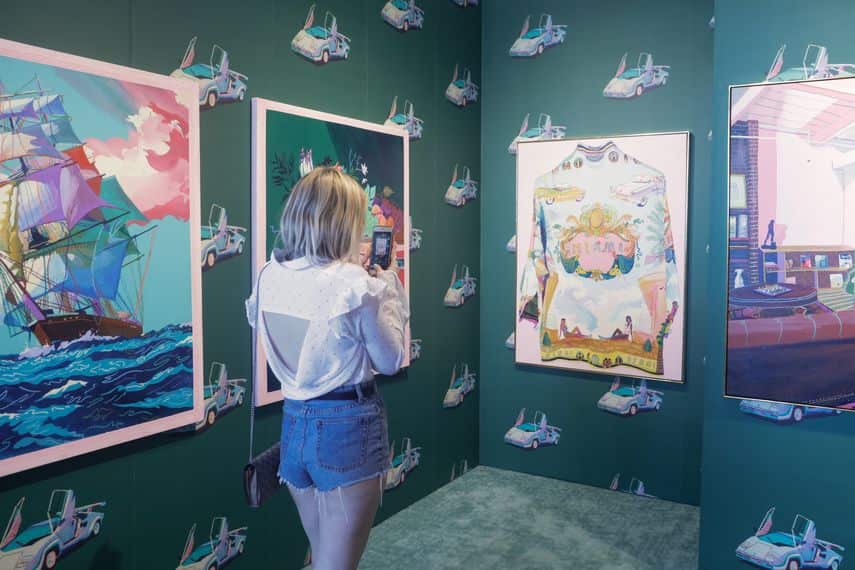 PLAY for Miami Beach
This year's theme for PLAY, PULSE's dedicated showcase for new media, serving as a platform at the fair to encourage discovery and discussion within the current digital realm, will be A Violence, as announced by returning curators Jasmine Wahi and Rebecca Pauline Jampol, Co-Founders and Directors of Project For Empty Space.
The fair invited artists to submit work that is oriented around a specific example of what violence means to them. The artists and videos selected for PULSE PLAY Miami Beach 2018 are Maggie Hazen with Call of the Lily, Renluka Maharaj with Lillah, Diego Lama with Los Inocentes, Alicia Smith with Erendira and MahlOt Sansosa with Étude de cas #75018: rien à craindre maintenant mais le soleil.
The Location of PULSE Miami Beach 2018 at Indian Beach Park
Practical Information
PULSE Miami Beach will take place at Indian Beach Park in Miami from December 6th until December 9th, 2018. The Private Preview Brunch (by VIP Invitation only) will take place on Thursday, December 6th, from 10 a.m. to 1 p.m., while Young Collectors Cocktails (Ticketed) will take place from 5 to 7 p.m.
The doors of the fair will be open to the public from 1 to 5 p.m. on Thursday, from 10 a.m. to 7 p.m. on Friday and Saturday, and from 10 a.m. to 5 p.m. on Sunday.
The price of the General Admission tickets will be $25, Multi-Pass tickets (4-Day Public Hours) will be $40, Young Collectors Cocktails tickets (Includes 4-Day Entry) will be $50, and the Director's Tour tickets (Includes 4-Day Entry) will be $100.
For more information, visit the official website of the fair.
Featured image: PULSE Miami Beach 2017; PULSE Miami Beach: VIP Private Preview Brunch. All photographs by BFA-Charles Roussel, courtesy of PULSE Miami Beach.