In 2005, PULSE Miami Beach was conceived as a contemporary art fair aiming to create a strong legacy of programming, to compliment its diverse community of local and international exhibitors. In 2016, the 12th edition of the event is ready to open, showcasing over 75 local and international galleries that help build a well-respected source for the discovery of emerging and mid-career artists and offer a comprehensive view of the contemporary art market today. Divided by the North and South tent at Indian Beach Park, the fair prepared a rich program with a special focus on digital and performance art that will make this year's Miami Art Week an exciting one. What can we expect from PULSE Miami Beach this time round and what are the events we should definitely not miss?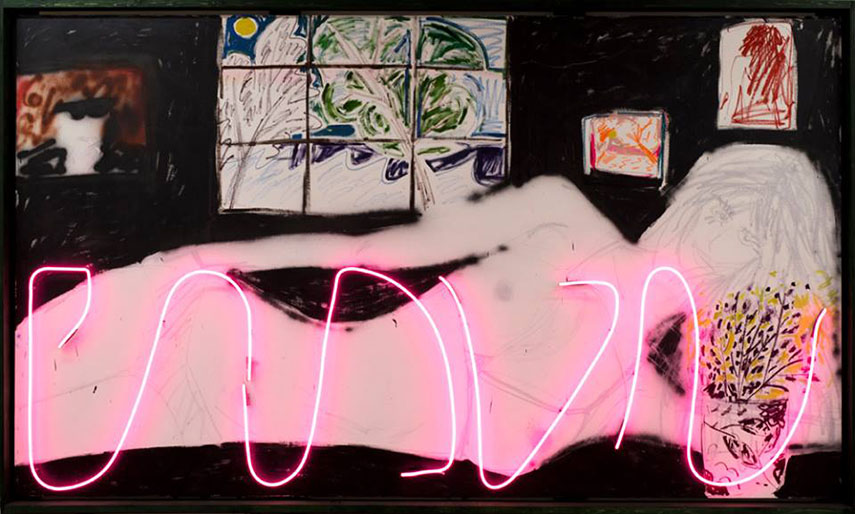 Participating Galleries
More than 70 galleries and 200 artists will show their best at the fair, including new works from participants from Colombia, Spain, China and Japan, among others. Within the North Tent, PULSE will present established spaces with multi-artist booths, while the South Tent will spotlight IMPULSE, solo exhibitions of individuals up for the PULSE PRIZE, as well as CONVERSATIONS , dual-artist shows allowing for conceptual dialogues between the artists the gallery represents. This year will also see the first PROJECTS Special Commission, featuring digital art creative Anne Spalter. This initiative, linked to PROJECTS programming, provides funding for an individual invited to showcase their work at the fair. In her piece, Spalter digitally alters and distills images of the city's atmosphere, architecture and foliage to create contemporary landscapes.
List of Exhibitors
Program Highlights
PULSE Miami Beach has prepared three main program platforms. At PLAY, guest curators Jasmine Wahi and Rebecca Jampol, co-founders of Gateway Project Spaces and Project for Empty Space Gallery, selected 10 finalists to be presented. Unified by the curatorial theme Body As…, the videos will be presented by Casper in a 'theater-style' environment where visitors can experience the works without ever leaving bed. The artists are investigating the human body's relationship to social constructs and self-determination, the themes of Individual Identity, Collective Identity, and Socio-Political Identity. The names we can expect are Margaret Rorison, Margarita Sanchez Urdaneta, Andy Fernandez, Dominique Duroseau, Capt. Larry, Jon Jacobsen, Diana Salcedo, Rashaad Newsome, L. Yoland and Jessica Posner.
For PERSPECTIVES, PULSE has teamed up with The Creators Project to feature three acclaimed contemporary names, Esmeralda Kosmatopoulos, Erica Prince and Jean-Pierre Roy. The three artist interviews will be released prior to the fair, followed by a number of interviews filmed live onsite at PULSE created as a means to share and explore the personal experiences of professional artists and uncover the challenges, motivations, and inspirations behind their artistic practices.
In PROJECTS, the visitors can find large-scale installations and thought-provoking performances. Aside from the aforementioned piece by Anne Spalter, there will also be Zoe Buckman's Champ, a 2016 neon work created in response to the attack on Planned Parenthood in the US; Pupa by Jason Hackenwerth, a site-specific dome of 12,000 latex balloons; a painting installation of ephemeral abstracts by Jinie Park; Ben Skinner's No Future Plans, a text-based mural exploring grammar and phonetics; Andrew Schoultz's Optical Vortex (Spinning Eyes), a mural representing contemporary chaos; a sculptural installation dedicated to Thai Buddhist temples by Amelia Toelke, entitled Dragonfruit.
Another highlight includes the Pérez Art Museum Miami associate curator Maria Elena Ortiz, who will select 20 works that exemplify the museum's mission and vision as part of the PAMM Picks.
Location of PULSE Miami Beach 2016
PULSE Miami Beach 2016 - Practical Information
PULSE Miami Beach will be held from December 1st through 4th, 2016 at Indian Beach Park in Miami Beach, FL, USA. The Private Preview Brunch is scheduled for December 1st from 10am to 1pm (by VIP Invitation only), while Young Collectors Cocktails will be held from 5pm to 7pm. Fair hours will be from 1pm to 7pm on opening day, 10am to 7pm on December 2nd and 3rd, 10am to 5pm on December 4th. Miami Mornings will take place on December 3rd and 4th from 10am to 12pm. Ticket prices range from $25 for the General Admission to $40 for the Multi-Pass (4-day unlimited entry), $15 for students and seniors, $10 for group discount (10 or more), $45 for Young Collectors Cocktails (includes 4-day unlimited entry), $40 for PAMM Picks Tour with Curator Maria Elena Ortiz (includes General Admission for one) and $00 for the Director's Tour (includes entry to the Young Collectors Cocktails and 4-day unlimited entry). For more information, please visit the official website.
Featured images in slider: Adriana Ospina - Tricycle, 2015. DANTE AND RANDALL; Andrew McIntosh - RA!, 2016. boo.lee gallery; Chen Chen + Kai Williams - Child Chairs, 2016. kinder MODERN; Hiroshi Shinno - 2013.2.20, Daikanyama, Blue and Red, 2013. YOD Gallery; Jessica Drenk - Cerebral Mapping, 2016. Adah Rose Gallery; Sam Burford - Blue Movie Negative in 336 Brushes, 2015. FIUMANO PROJECTS. All images courtesy PULSE Miami Beach.