Norway's art lovers will have a great opportunity to enjoy the Pure Evil art as the exhibition of the British artist is about to open at Stavanger-based Reed Projects Gallery. The title of the show is American Nightmares and it will showcase works by Pure Evil that are dealing with the dark side of the American Dream. One might pose a question: Why an artist who was born in Wales, and who is currently based in Europe is dealing with such issues? Pure Evil actually spent around 10 years living in California. Ten years ago, he was denied entry to the United States, but only a month ago he went there again, coming back to Europe with new inspirations and new works.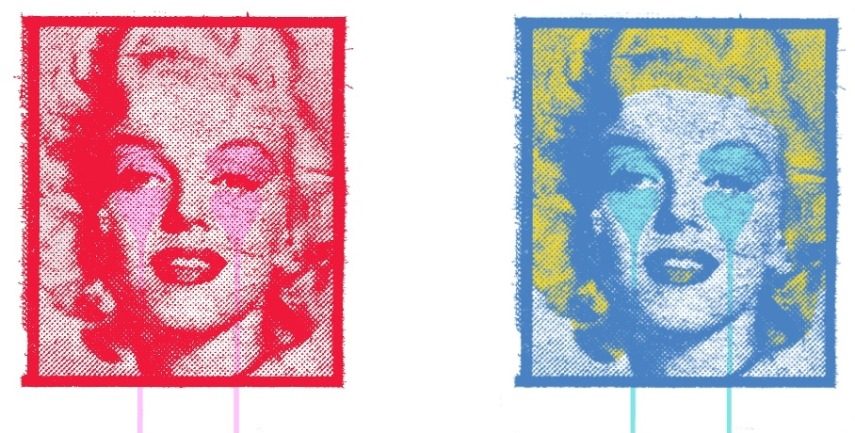 Pure Evil Art
Charles Uzzell-Edwards, better-known as Pure Evil, is a famous British street and graffiti artist. In order to better understand Pure Evil's art, one should know that he is a descendant of Sir Thomas More (who wrote famous Utopia). Towards the end of this long period, between 1535 (when More was executed) and 2000, Charles became famous street artist Pure Evil. He grew up in an artistic family (his father was an artist as well), while we could say that his approach was largely influenced by the time he spent in contemporary London and by the Silicon Valley era San Francisco.
During his life in the United States, Pure Evil worked for the Anarchic Adjustment clothing label as a clothing designer, pattern cutter and graphic designer. He was heavily influenced by the West Coast rave scene and skate culture. After his return to the United Kingdom, he was already an established artist, whose works could be seen all around the world. Already during his life in the US, and naturally afterwards, he developed his art practice carrying strong social and political messages. Pure Evil graced freeways with "Dump Bush" slogans and tagged gun stores as "Murderers", to mention some of his actions.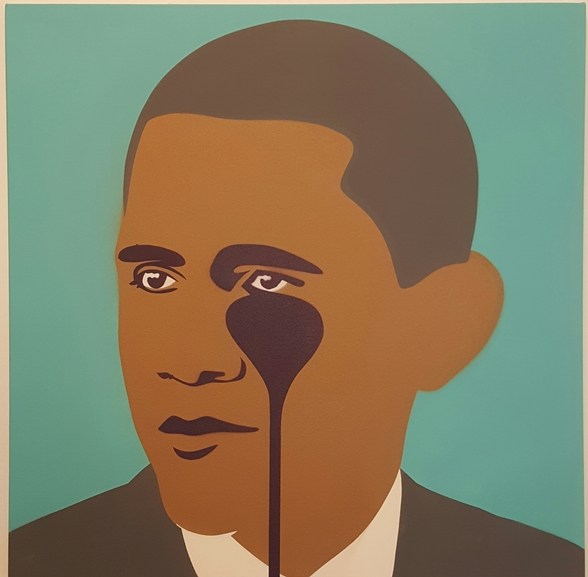 American Nightmares
When the US denied the artist to enter the country, Pure Evil embraced new way of life. The artist set up shop in a small shed in the Black Mountains of Wales. After a productive period of isolation and soul searching he moved back to London and continued with his work. The artist is probably best known for his fanged bunnies and Warhol-esque portraiture pieces, many of which will be exhibited at Reed Projects Gallery. American Nightmares actually celebrates the United States of America the and famous myth of the American Dream. But, that's only a surface. Under this surface, Pure Evil communicates a strong political message, deconstructing this mythology and revealing the dark side of the America's favorite story. Murders, poverty, racial problems, economic inequality – this is why Pure Evil's art is conceptually rich; he does not focus exclusively on aesthetics; it's about the engaging, inspiring communiques he sends though his art.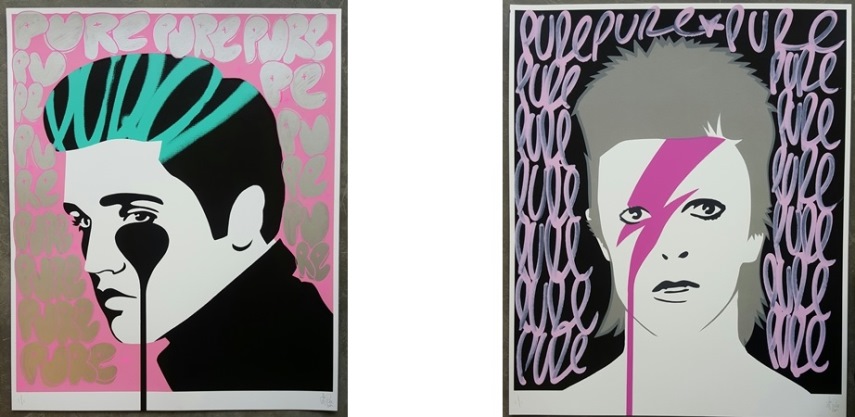 Pure Evil Exhibition at Reed Projects
In the last months, Reed Projects organized amazing exhibitions. In May and June, the Gallery participated in the organization of the exhibition titled The Atrocity Exhibition that was on view at Galleri A / A Minor in Oslo; in May, the Gallery organized group exhibition entitled B-Sides, while in April, the visitors of the Gallery enjoyed the show Stencil Art Norway. Now, another great show is about to open in this great art space. The exhibition titled American Nightmares showing works by Pure Evil will be on view from June 18 until July 17, 2016 at Reed Projects Gallery in Stavanger, Norway. Four prints produced by Reed Projects will be released as a part of the exhibition.
Featured Images: Pure Evil - American Nightmares Exhibition. All Images courtesy of Reed Projects.