C.A.V.E. (Center for Audio & Visual Expression) Gallery in Venice, California are gearing up for a British invasion this month in the shape of solo exhibitions by London based street artist Pure Evil and the Sheffield based Kid Acne. Both are long established legends in the UK street art scene and will be hitting the C.A.V.E. Gallery in January 2015 with their distinctive and individual artworks for what is sure to be a knockout double header of solo shows. Pure Evil will be presenting a series of new works in his exhibition under the banner of Basically Disneyland, a name he found as a comment on the Instagram of English actress, model and singer Cara Delevingne and admits he has no idea what it means, but he liked the ambiguity of the phrase. Kid Acne meanwhile, will present his solo exhibition at C.A.V.E. Gallery under the guise of Destined for Greatness where new work will be on show and perhaps a Stabby Woman or two.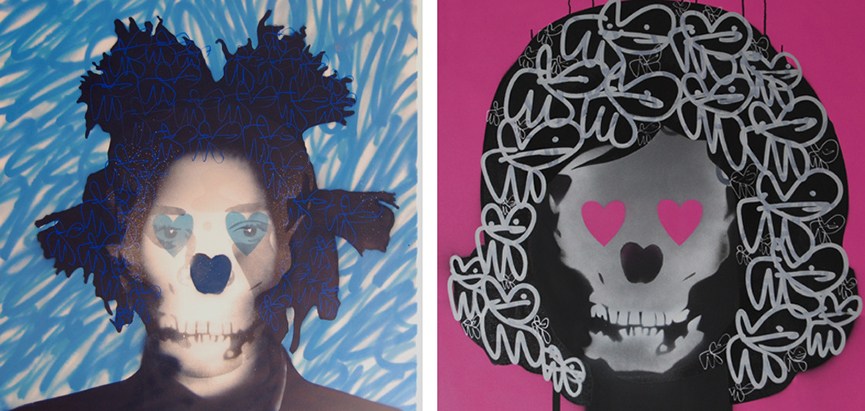 Pure Evil
Born Charles Uzzell-Edwards in South Wales, 1968, Pure Evil as continued the creative path of his father, Welsh artist John Uzzell-Edwards, which has seen him exhibit work globally while helping to promote emerging and established street artists in the shape of his own Pure Evil Gallery that was established in 2007 in Shoreditch, London and has given rise to over fifty exhibitions. 1990 saw Pure Evil head to the West Coast of the United States and become a designer for the street wear clothing company Anarchic Adjustment while he also got involved with urban art, becoming known for his slogans such as 'MURDERERS' painted on gun stores. On returning to London, Pure Evil hit the streets of London with a spay can, leaving a trail of his fanged bunny rabbits that established him on the street art scene, also helped by getting involved with the people behind Banksy's Santas Ghetto. The work of Pure Evil tends to reflect the darker aspects of life, the wreckage of the Utopian dreams we once had. For the duration of 2014, Pure Evil set out to produce one piece of street art every day, revealing details via social media, many were created as 'art drops' in a similar style to Free Art Friday, where followers could go and find them.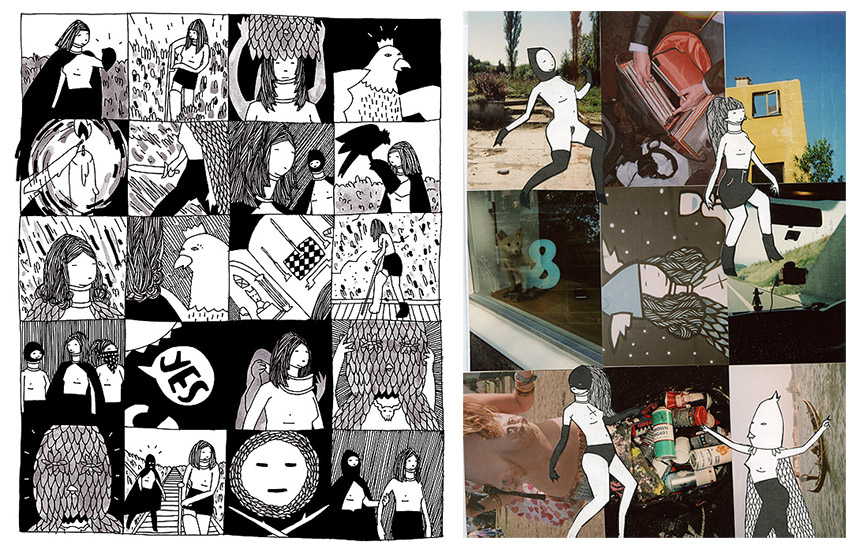 Kid Acne
Originally born in Malawi, 1978, the street artist, illustrator and sometimes hip-hop musician Kid Acne now works out of Sheffield in the UK, once famous for its steel production. Kid Acne has become recognised not just for his musical output, but also for his comic styled artworks inspired by B-boy characters, fantasy and children's books illustrations while his 'Stabby Women' paste ups have become his most recognisable designs along with his larger than life murals of slogans that often come from his written ideas for lyrics and songs. Coming from a DIY background of producing graffiti, zines and releasing punk/hip-hop records, Kid Acne has managed to stay true to that path with his comic like creations, still producing zines and street art but also crossing over to work with clients such as Prada, Levi's, Warp Records, Kid Robot, Mercedes Benz, Elle, Beck's and Volkswagen.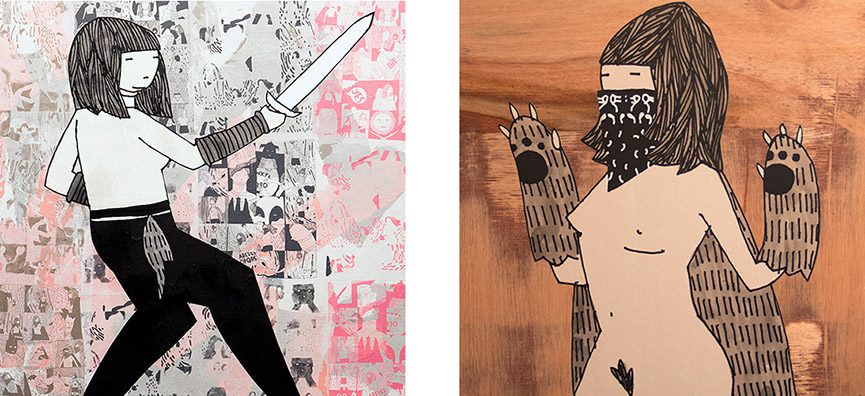 Pure Evil and Kid Acne at C.A.V.E. Gallery
Both Basically Disneyland with Pure Evil and Destined for Greatness with Kid Acne will have their respective openings at C.A.V.E. Gallery in Venice, California on Friday 9th January, 2015 between 5pm-8pm and both exhibitions will run through until February 2nd, 2015.
For more Acne and Evil sign up to My Widewalls today!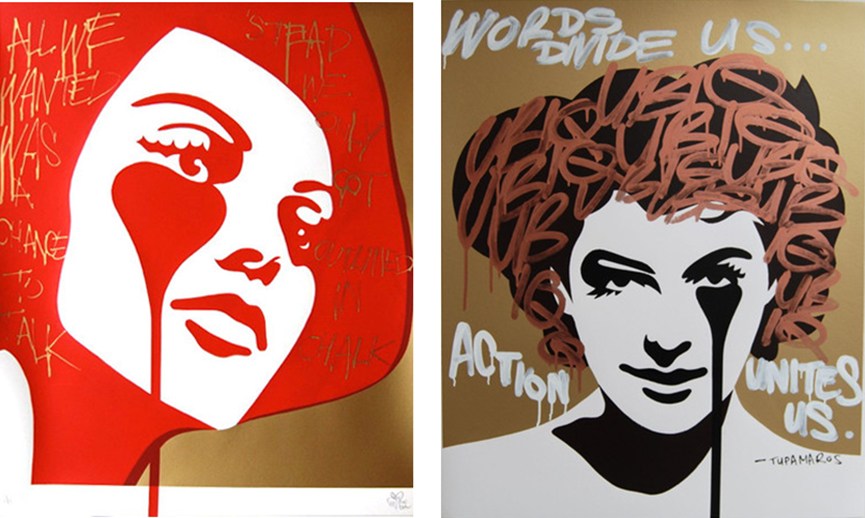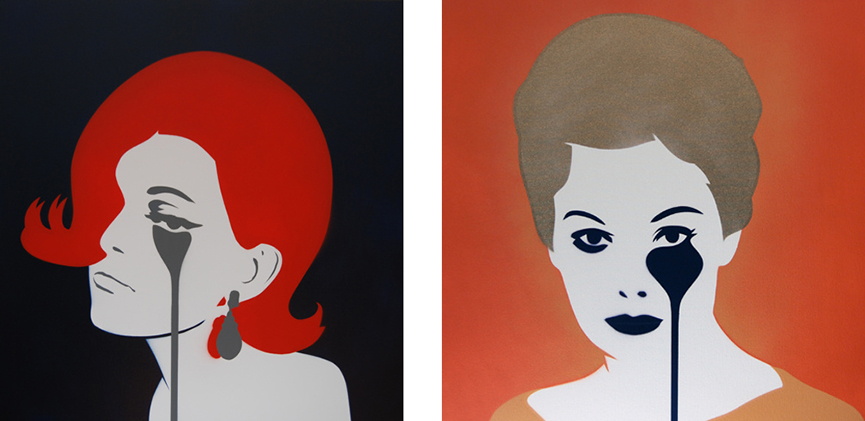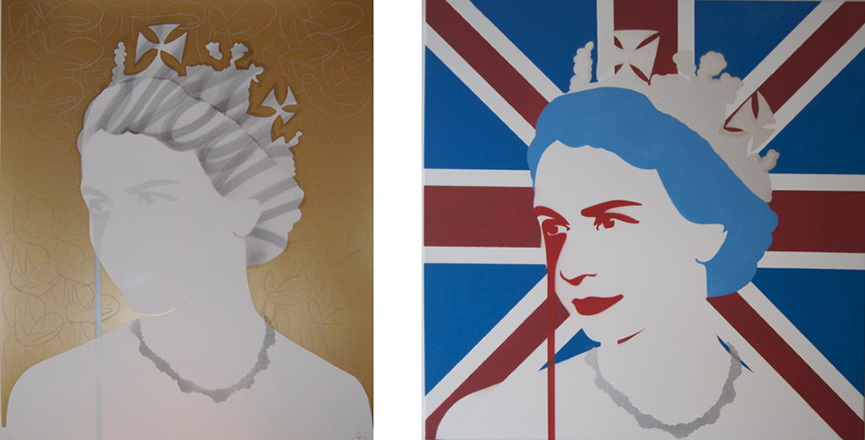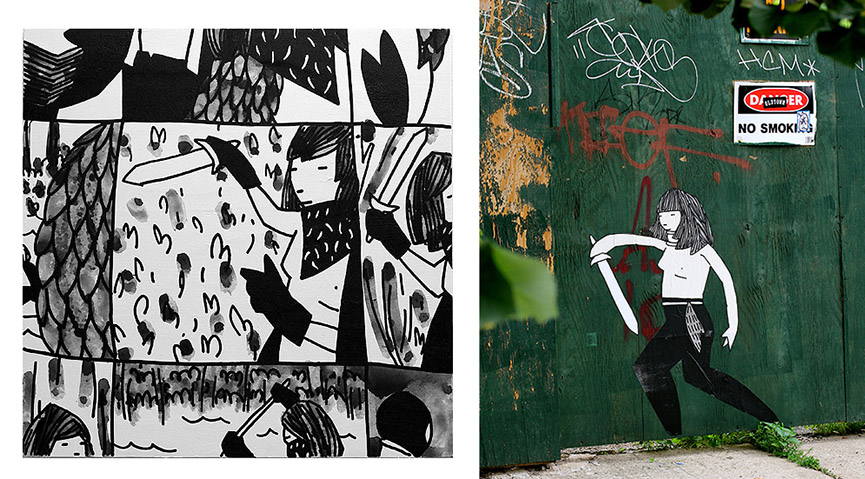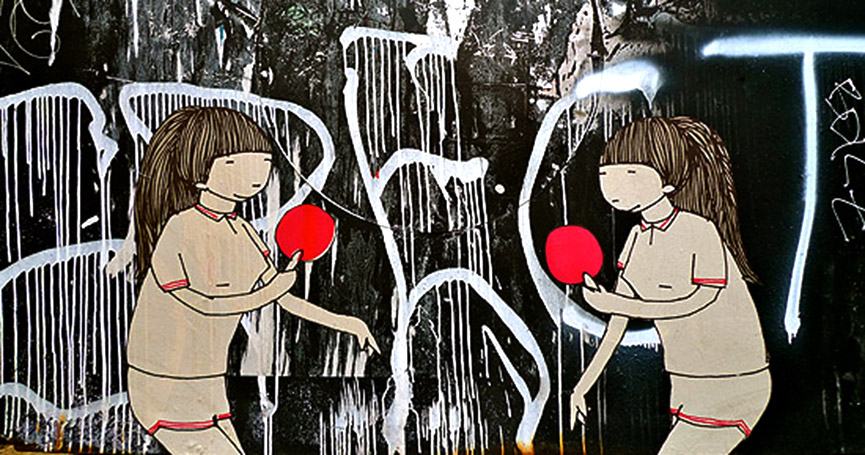 Photos courtesy of Pure Evil & Kid Acne.