The official autumn exhibition season at 30works Galerie in Cologne will start with a proper celebration of Pure Pop Art. To pay tribute to this rather saturated art movement, there will be seven international artists whose works could also be viewed as a symbiosis with other visual concepts, such as geometric patterns and Op Art. To play with the eternal question of whether Pop Art criticises or promotes consumerist culture there will be AVone, Darko Caramello, Francois Coorens, Jörg Döring, Salvador Ginard, Peintre X and Van Ray.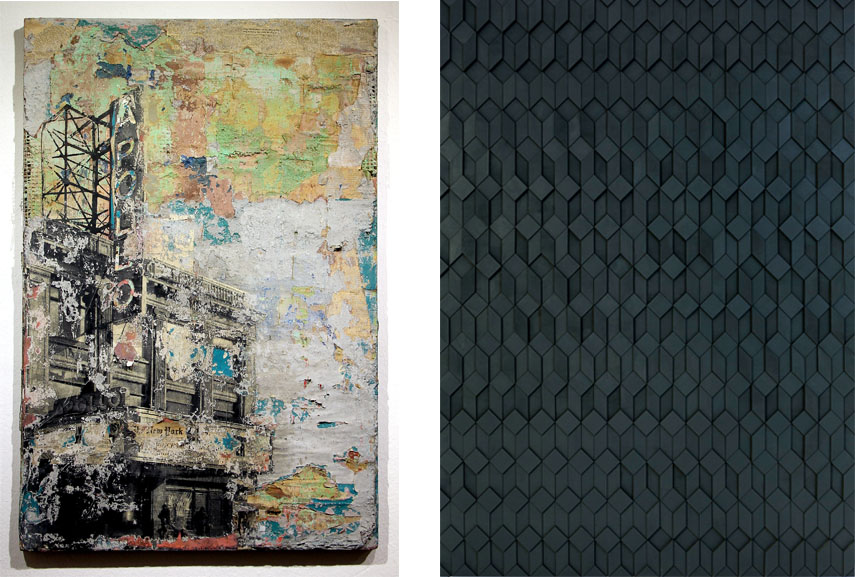 A Matter of Contemporary Iconization
When in the 1950s Pop Art emerged as the counterpart to everything the world of the arts stood for at the time, it was something of an overwhelming storm of colour, images, iconography, Hollywood, everyday things literally popping out of everywhere, Hollywood glamour, sex, comic book superheroes, you name it! With the Pure Pop Art exhibition, 30works Galerie wants to inspect its influence on the contemporary generation of artists, and see which of Pop Art's core values are still present in their artistic practice. As it turns out, these artworks will bring us take us back in time, all the while gently reminding us or the era we actually live in through the ever-presence of iconography and their modern-day spirit.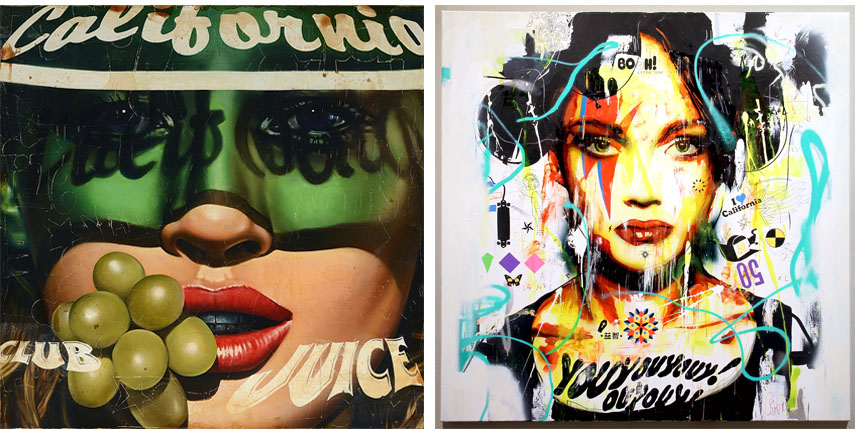 Pop Artists in Cologne
By creating complex layers and using decollage techniques for his tags, stencils and paintings, AVone often pays homage to the city of New York, his architectural elements and livelihood. His work is often described as "a modern city poetry" in post-graffiti style. Darko Caramello is a Hamburg-based artist and an expert in pattern. His works focus on re-composition and consist of repetitive squares, cubes, triangles, which evoke three-dimensional structures and optical illusions. The "controlled chaos" of Belgian artist Francois Coorens usually features models and erotic allusions, almost religiously following the advertising and Pop Art aesthetics. He works with acrylic paint, crayon, marker and airbrush. A gem of Germany's contemporary Pop Art, Jorg Doring makes harmonious pictorial compositions, mixing Hollywood imagery with comics superheroes for a provoking mixture. Inspired by Goya and Murillo, Salvador Ginard puts them in a modern-day environment, while trying to depict the fragments of the human psyche. Infused with neon, the reflective works of Peintre X produce diverse sub-contexts and the critique of the art market. Finally, Van Ray's love for models and ironic slogans will also be on display, painted on rusted metal plates.
The Pure Pop Art Exhibition
Although almost 70 years old, Pop Art continues to re-invent itself over and over through the visions of generations of talents, providing endless series of artworks to make sure its consumerist concept never goes out of fashion. Judging by its popularity within galleries and museums worldwide, this movement isn't going anywhere for a long time to come, and we can't do much else but to indulge.
The Pure Pop Art exhibition, featuring seven talented artists, will open on October 24th at 7pm at 30works Galerie in Cologne, Germany, and will stay on view until November 28th, 2015.
Stay up to date with street and contemporary art - sign up for My Widewalls !
Image in slider: Van Ray – Keep Calm
All images courtesy of 30works Galerie