Andrea von Bujdoss, in the world of art better known as Queen Andrea, was born and raised in New York at a time when the graffiti movement was turning into something significant; surrounded by the renegade, old school subway writers, she was immersed into this dangerous yet exciting universe in which adrenaline and talent overlapped to create history.
With such background, Queen Andrea went on to study Graphic Design, basing her work on graffiti and interplaying it with typography, branding, visual communication and urban culture. The result is lively, glossy, vibrant aesthetics oozing with positivity, spanning media and techniques such as paintings, murals, print-making, logo and graphic design… After two decades in the business, Queen Andrea has got numerous exhibitions, clients and projects under her belt, and is considered one of the most important (female) graffiti artists on the planet.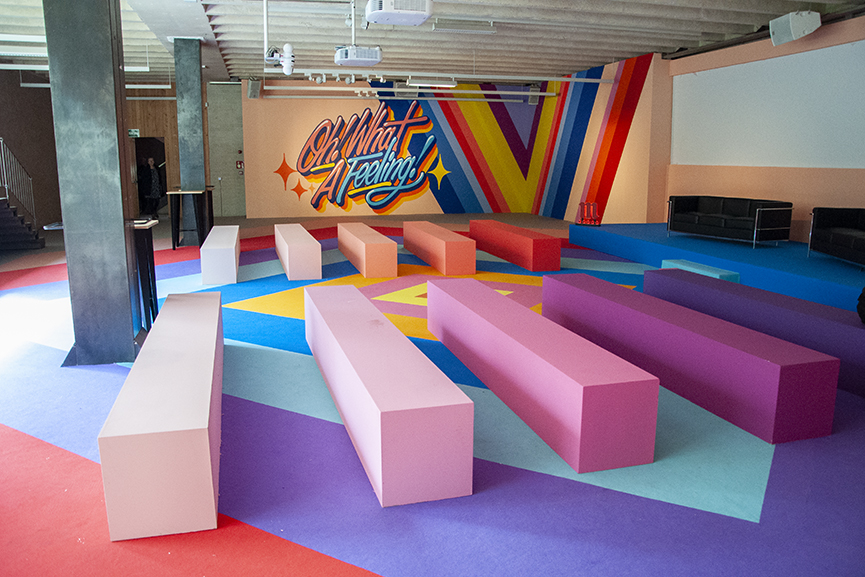 Queen Andrea at Urvanity Art 2020
At Urvanity Art 2020, Queen Andrea took over the Mahou Space at COAM in Madrid, where she painted the whole room in her signature vivid style.
Presented by McCaig-Welles Gallery that is also showing her work in the Young Galleries section of the fair, there are two murals: one reading "Oh! What A Feeling!" and the other simply greeting the visitors with a "Hey You". On the floor, there are hypnotizing, colorful geometric shapes that complement the wall paintings as well as the canvases on view upstairs.
The simplicity of these phrases and the overall positivity of these works fall perfectly in line with Queen Andrea's remarkable portfolio of twenty years that has been inviting its audience to just soak it in and feel it the way art is supposed to be felt.
Sitting at McCaig-Welles Gallery's booth at Urvanity Art 2020, Queen Andrea and I talk about her graffiti roots (in an all-boys club), the way her practice transcends mediums, her 2019 Houston Bowery mural and what it meant (and still does), what lies ahead, and much more.
Have a listen below!
For more Widewalls podcasts with the world's top artists, art professionals, and enthusiasts, visit our page on SoundCloud!
Scroll down for more images.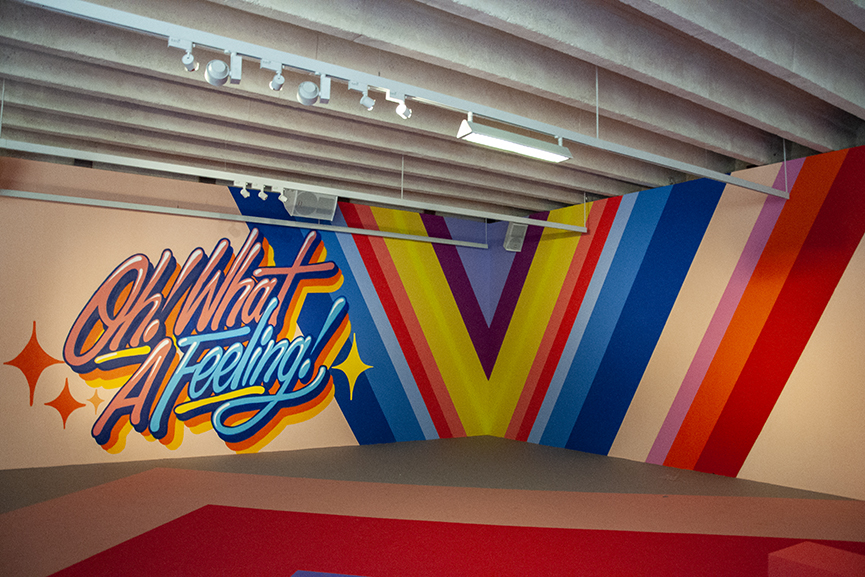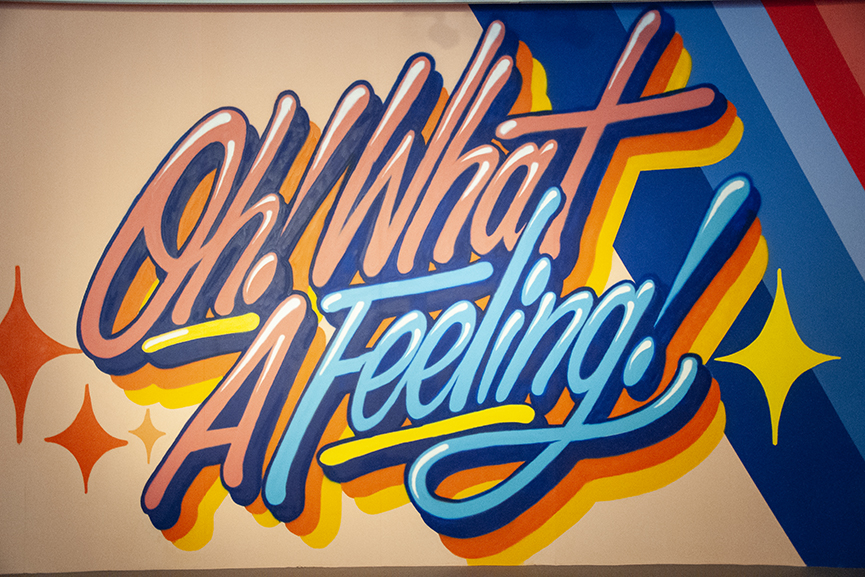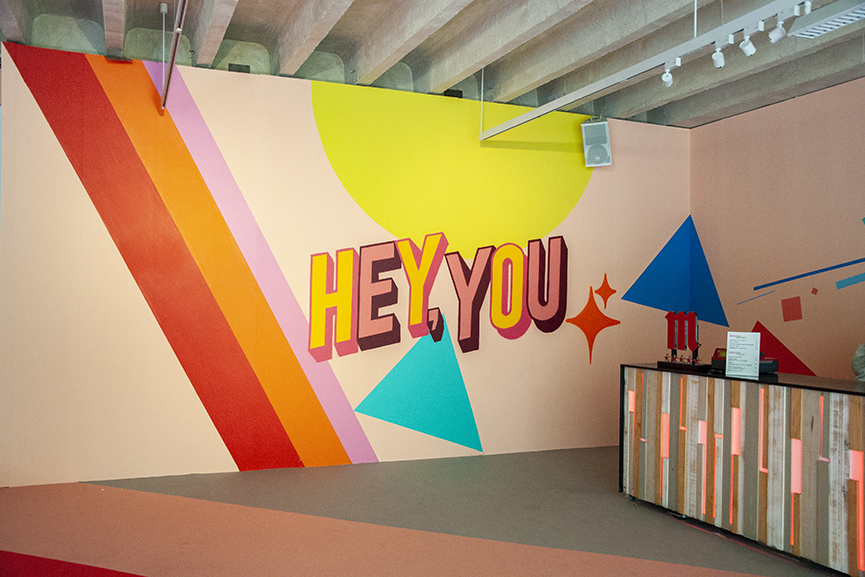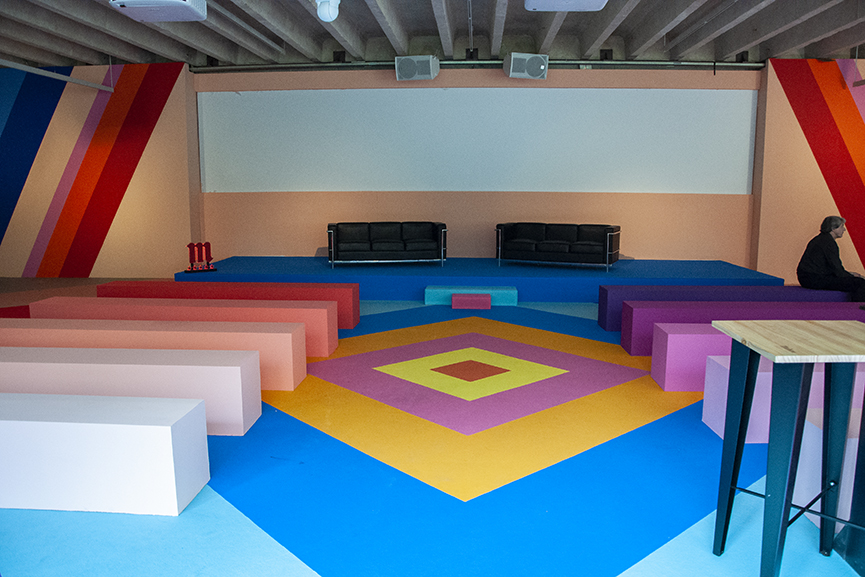 All images by Angie Kordic / Widewalls.