Named after Ali Forney, a gender-nonconforming teen who fled his home at the age of 13 and was dedicated to helping other young people in similar situations, The Ali Forney Center is dedicated to protecting LGBTQ youths from the harms of homelessness and empower them with the tools needed to live independently.
TRNK Editions will present a new digital exhibition and print sale, that would benefit The Ali Forney Center. Titled MIEN, the exhibition will feature a cross-section of queer artists of color who leverage portraiture photography to explore identity beyond visibility. Avoiding the exotification of black and brown bodies, these photographers "take authorship over individual lived experiences while also acknowledging contributions to a representative body politic."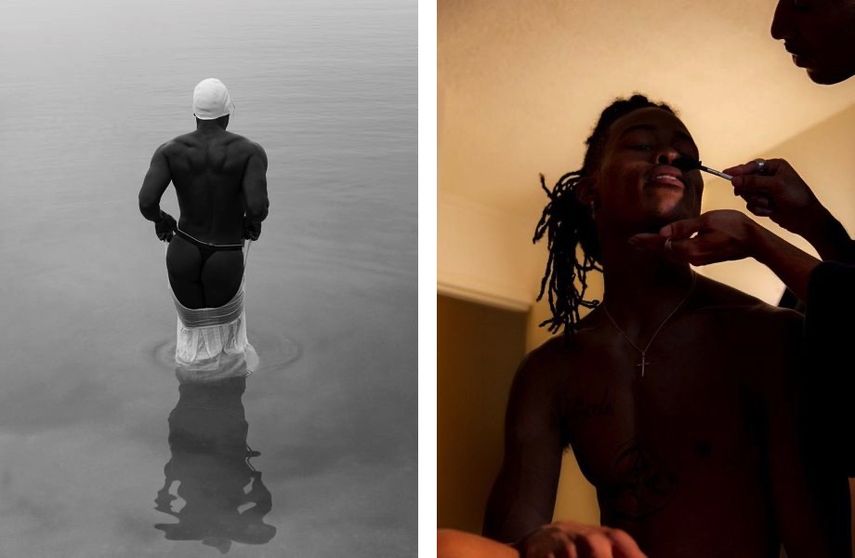 Participating Artists
Organized by Tariq Dixon, co-founder of TRNK, the exhibition will bring together a range of artists Naima Green, Dorian Ulises López Macías, Elliott Jerome Brown, Jr., Simone Thompson, Guanyu Xu, Nelson Morales, Derrick Woods-Morrow and Texas Isaiah.
A Brooklyn-based artist and educator, Naima Green is best known for practice rooted in placemaking and intimacy. She is best known for creating a deck of playing cards featuring queer womxn, trans, non-binary, and gender-nonconforming people.
A documentary and fashion photographer, Dorian Ulises López Macías is best known for Mexicano, a decade-long photographic project that celebrates the diversity of Mexican identity. Elliott Jerome Brown, Jr. uses photography and sculpture to visualize intimacy, communion, and possession, while Guanyu Xu uses photographic interventions to offer an exploration of his complex personal history and identity.
The Mexico-based photographer Nelson Morales focuses mainly on issues of gender, body, identity and sexual diversity, while Texas Isaiah creates intimate works that celebrate the possibilities that can emerge by inviting individuals to participate in the photographic process. Lastly, Simone Thompson is a freelance photographer whose work has been featured in a range of publications.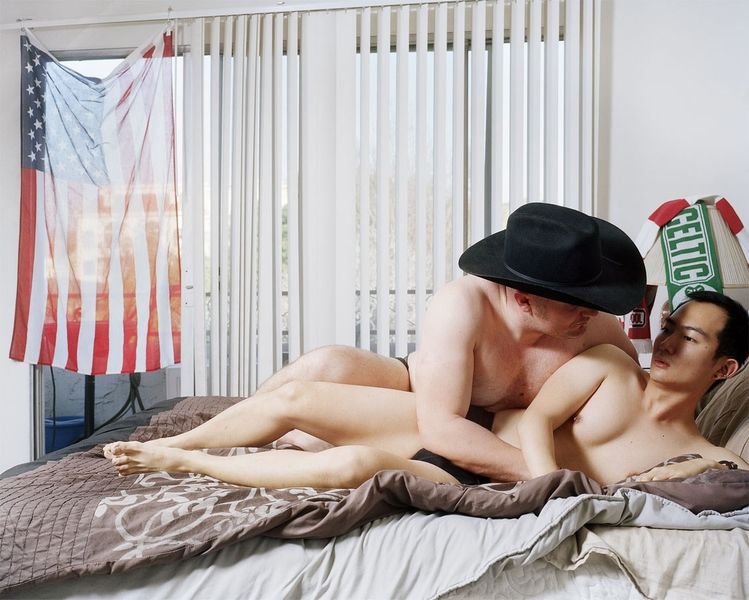 Keeping The Doors Open
Amidst COVID-19 pandemic, many service organizations have been forced to temporarily close their doors. From the Center, they comment:
This is not possible for the Ali Forney Center. We cannot close and ask our clients to call from home. We are their home. For LGBTQ youth experiencing the terrors of homelessness, we are their first responders. And now they need us more than ever. In such a time of fear, we have to stand firm and keep our doors open.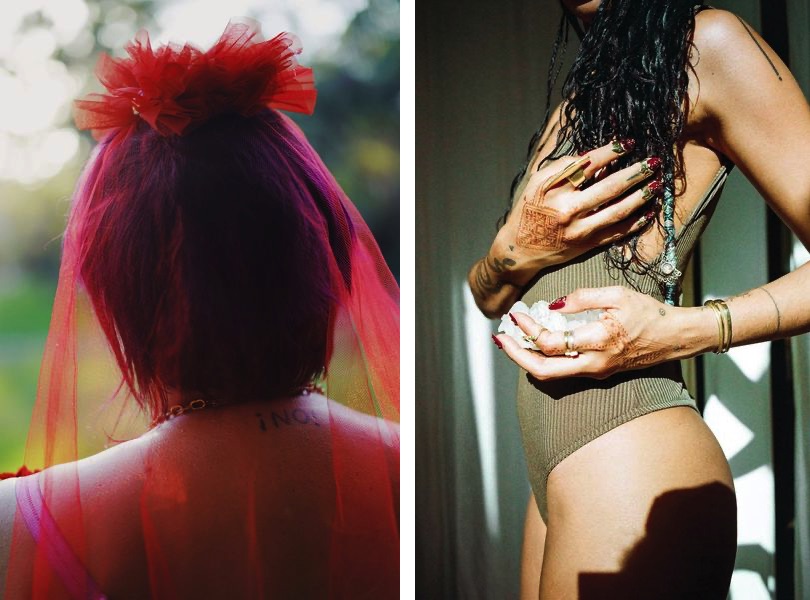 MIEN on TRNK
The Nation's largest and most comprehensive agency dedicated to LGBTQ homeless youths, the Ali Forney Center assists nearly 1800 young people per year and provides over 65000 means annually, as well as medical and mental health services.
The exhibition MIEN will be on view on TRNK's website until June 30th, 2020.
Each work is printed as a limited-edition, 20"x30" poster ($75 unframed, $250 framed). 100% of proceeds from the sale will be donated to the Ali Forney Center to combat LGBTQ youth homelessness in NYC.
Featured image: Naima Green - We lay in a bed of queen anne's lace and I offer you twenty tons of honeysuckle clover. All images courtesy of TRNK Editions.