A Canadian painter, Rachel MacFarlane creates paintings that are both mimetic and abstract. She examines how painting is at the same time illusory and material, transcendental and temporal, propositional and definitive.
These works draw the viewer in as a form of associative expeditions for them to explore. Her latest body of work will soon be on view at Nicholas Metivier Gallery.
Titled Fool's Paradise, the exhibition is a result of the artist' residency where MacFarlane's work has gone through a recent shift.
At the same time, the exhibition is a continuation of her increasing interest in the landscape that surrounds her.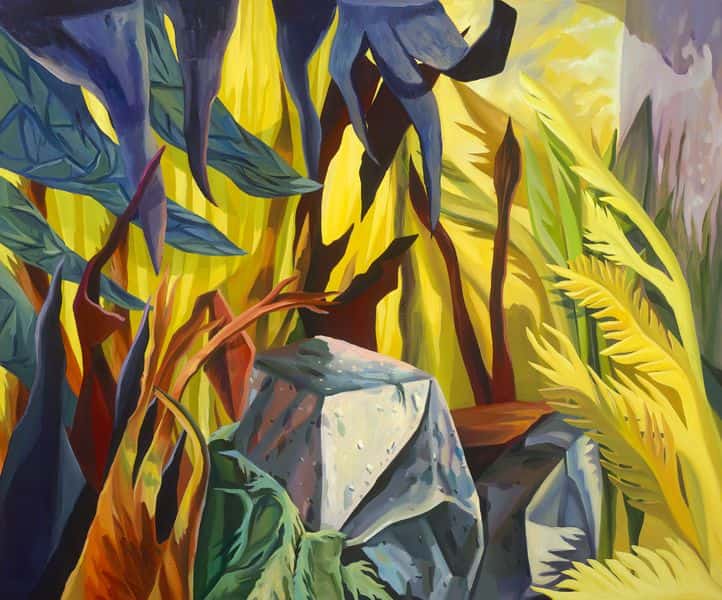 The Practice of Rachel MacFarlane
Rachel MacFralane is known for her idiosyncratic process of creating small maquetes out of found objects arranged and lit as small-scale dioramas. She used these manufactured setting as still-lifes, transcribing them into larger scale oil painting of abstract space-scapes.
Through this practice, she has been exploring the representation of three-dimensional objects on two-dimensional surfaces. This continuing dedication to the genre of still life is drawn from an early admiration for Giorgio Morandi's work.
Evolving as an artist over time, she now creates maquettes out of cut paper and paints canvases with a more structured and refined palette. Bold and colorful, her work now echoes Henri Matisse and Georgia O'Keefe. 
Through her depiction of space and her application of color and composition, MacFarlane creates paintings that are caught between reality and fiction.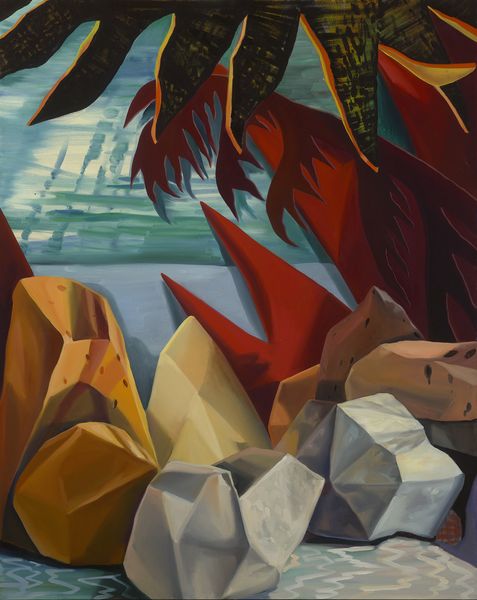 The Shift Towards Landscape
Recently, the artist has been contemplating about her relationship with the natural world and the history of landscape painting in Canada. Growing up in rural Ontario and exploring the nature around her, the artist was always connected with her environment in a special way.
This shift was the result of the 2016 artist residency at Doris McCarthy's former home on the Scarborough Bluffs in Toronto, known as Fool's Paradise, combined with her experiences during the position as an advisor at the Banff Centre in Alberta.
Created during and immediately after the residency, the works in the exhibition reference mountains, water, plants and rocks painted as realistically as ever.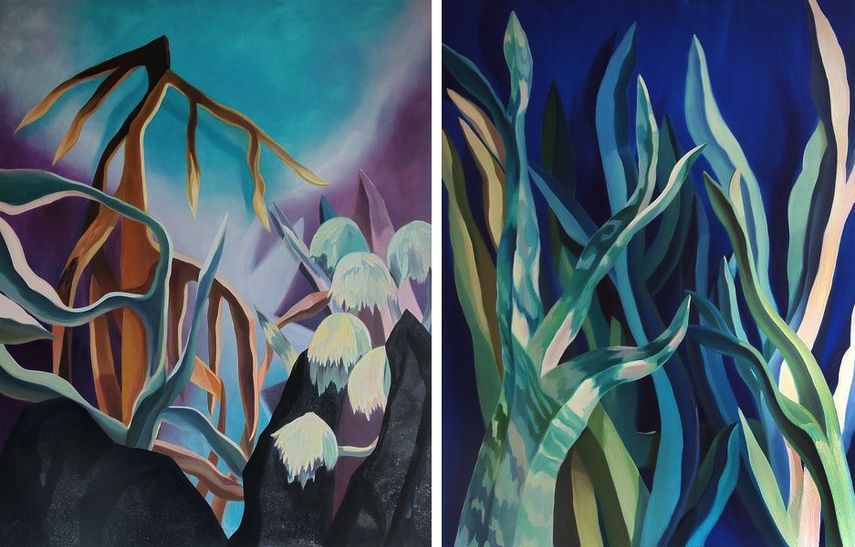 Rachel MacFarlane at Nicholas Metivier Gallery
While drawing the viewer in, Rachel MacFarlane aims to create an illusion by emphasizing the physical attributes of the painting as an object in space. Using this strategy to negate illusion while presenting it, she creates a dialogue between object, representation and viewership.
The exhibition Fool's Paradise will be on view at Nicholas Metivier Gallery in Toronto from January 11th until February 3rd, 2018. The opening reception will be held on Thursday, January 11th.
Featured image: Rachel MacFarlane - Cotton Tails at the Reservoir (detail), 2017. All images courtesy of Nicholas Metivier Gallery.