Known far and wide for performances in which music and repetition play a pivotal role, Icelandic artist Ragnar Kjartansson will be making a return to Wales where he'll present a brand-new performance piece called The Sky in a Room.
The exciting piece will feature organists performing Il Cielo In Una Stanza (The Sky in a Room), a hit song originally composed in 1969 that will this time be played on the 1774 Sir Watkins Williams Wynn organ.
The melody will be repeated over and over again in the emptied space of the National Museum Cardiff which will undoubtedly give the entire performance a quasi-hypnotic quality characteristic to all of Ragnar Kjartansson's works.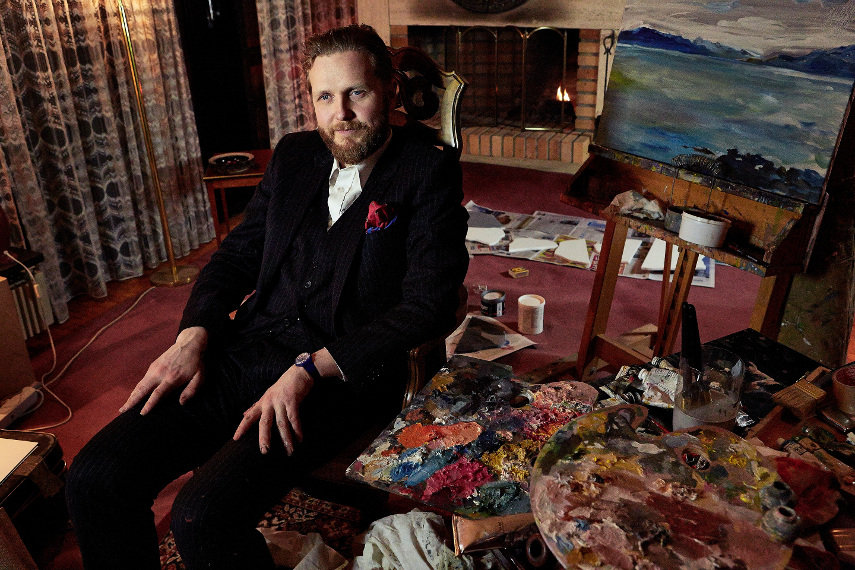 The Sky in a Room
Interestingly, the upcoming performance will actually be the first time that a work by Ragnar Kjartansson has been commissioned for a UK public collection. The Sky in a Room will merge historical and contemporary art forms that will transform the space into a surreal, dreamlike environment typical to the Icelandic artist's oeuvre.
In order for The Sky in a Room to be performed, a collection of National Museum Cardiff's paintings will have to be removed, revealing the ornately patterned light-blue wall fabric of the building. Ragnar Kjartansson explained his motivations for this decision with the following statement:
I want to do a piece about space, the transformation of space in that lovely room. This solitary space, usually filled with glorious artwork, suddenly becomes empty. Then "Il Cielo in Una Stanza" is to be played constantly on the ancient organ.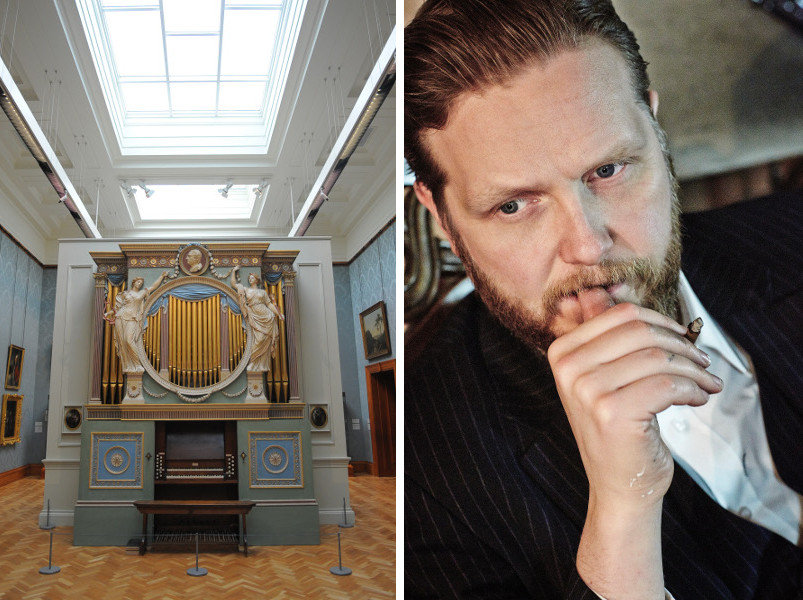 Show's Centerpieces - Wynn's Organ and the Italian Song
Sir Watkin Williams Wynn is probably the greatest patron of the arts Wales has ever produced. He traveled around Europe during the 1760s, collecting Old Masters paintings, commissioning works and enabling dozens of artists to work in better conditions.
The organ chosen for the The Sky in a Room was made in 1774 for Wynn who placed it in his London house in St James' Square. Now a praised part of the National Museum Cardiff's collection, the organ will be a key feature of Kjartansson's performance.
The other key element of the artist's artistic happening will be the aforementioned song Il Cielo In Una Stanza, written by one of Italy's most celebrated songwriters, Gino Paoli. Across a five-week period, for five hours a day, this song will be played by organists, filling the hauntingly empty space of National Museum Cardiff's wing.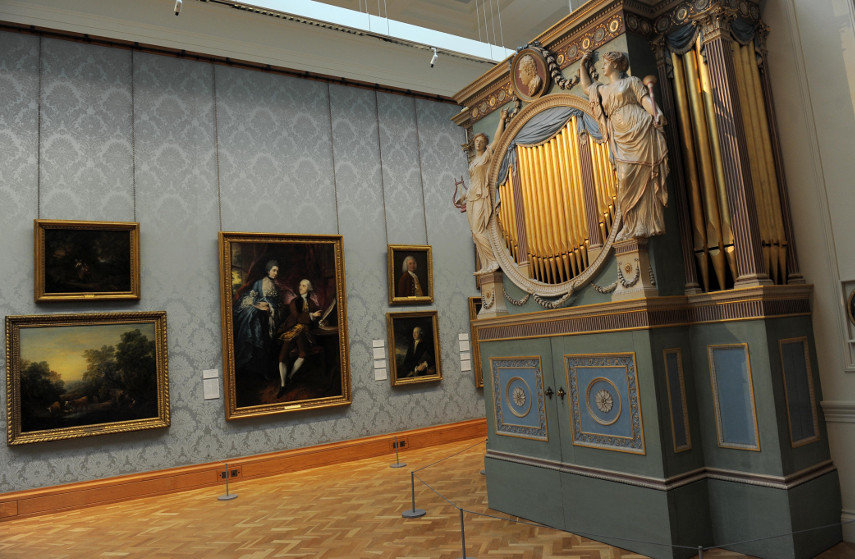 Ragnar Kjartansson Art Exhibition at National Museum Cardiff
Originally described by the composer as the belief "that love, at any moment, could overcome any barrier or border", Il Cielo In Una Stanza will now be turned into a key component of Ragnar Kjartansson's site-specific project.
Co-commissioned by Artes Mundi and National Museum Wales, as well as supported by Derek Williams' Trust and Art Fund, The Sky in a Room will be performed between the 3rd of February and the 11th of March 2018 at National Museum Cardiff in Cardiff, Wales.
Featured image: Sir Watkin Williams Wynn chamber organ at National Museum Cardiff, 1774, (c) National Museum Wales. All images courtesy of National Museum Cardiff.