Every inch of Ralph Gelbert art screams and vibrates life. The world full of color, of individuality, of primary and complementary hues which display the strength and deny the neutral gray shades influence and shape the artist's expressive abstract paintings. For the occasion of his second solo show, Heavenward at the Neuheisel Gallery in Saarbrücken Ralph Gelbert continues with his research and creation of works which require time, demand for things to mature and celebrate each color of the many layers as a unique force.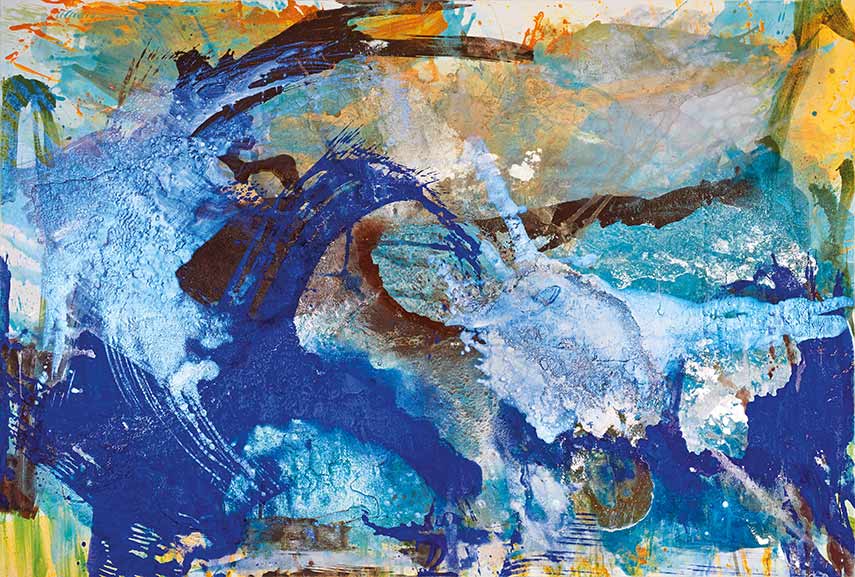 The Force of Ralph Gelbert Art
Ralph Gelbert knows the language of colors like hardly any other. Understanding the communicative aspect of red, yellow, blue and the secondary colors green, orange, and violet, his highly expressive oil paintings are like small dynamites, fireworks which are set as a form of celebration. Applied alla prima onto the canvas, the artist prefers the pure and luminous color which add to the beauty of the various layers expressing the unadulterated energy of his gestural and abstract pieces.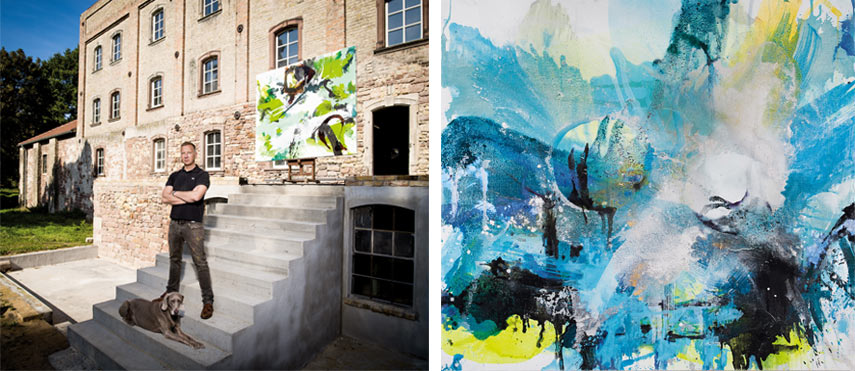 The Many Layers of Paint
At a first glance, the artist's paintings unleash a fascinating chaos which pulls its audience to investigate and discover what each layer of color expresses. The artist's technique is spontaneous and many describe it as gestural painting. His brush almost takes on a life of its own, with chance allowed to play its part in contributing to the creative process. On the other hand, the process demands control. Applying each color as an individual layer, the next coat is not applied until the first layer of the previous paint dries. This not only avoids the creation of the muddy hues but also allows for the work to mature and for the artist to simultaneously work on another image.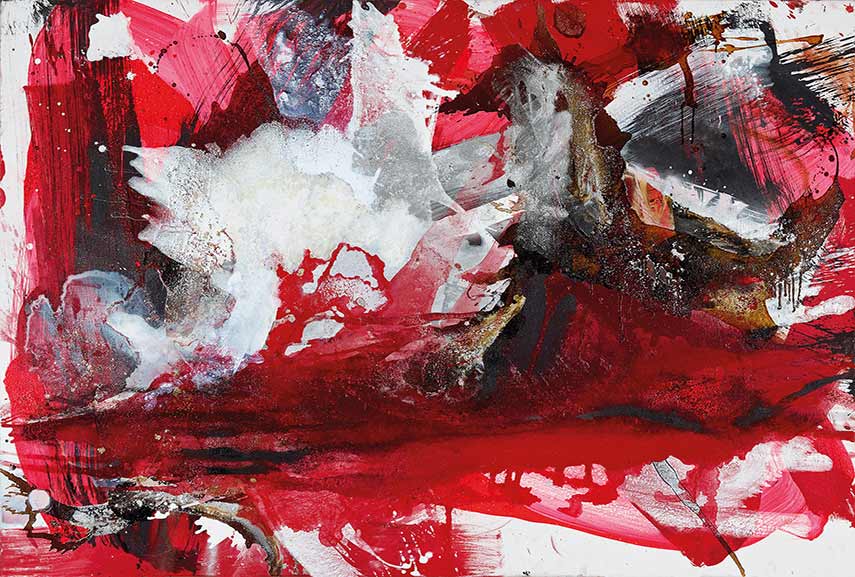 Ralph Gelbert Art at Neuheisel Gallery
Neuheisel Gallery is proud to present Ralph Gelbert art exhibition Heavenward which celebrates the artistry of fusing different energies and forces. The impulsive brush strokes, the random components of the painting, Ralph Gelbert joins into an aesthetic composition, freeing the colors to speak their own languages. The result, the beautiful and the magnetic paintings which have been celebrated around the world. This time, the public in Saarbrücken will get a chance to experience the power of his oil abstract paintings from 23rd November, 2016 until the 7th January, 2017. At the opening Benjamin Knur, the gallery owner will greet the public while Manuel Cuminale, art historian, will offer few words for the official opening. During the inauguration, the artist will be present as well.
All images courtesy of the Neuheisel Gallery. Featured image: Ralph Gelbert - Stromboli, detail