Widely acknowledged as one of true innovators of our time, American artist Rammellzee left his mark in art fields as diverse as graffiti, sculpture, performance art and music. His work is based on the theory of Gothic Futurism, which describes the symbolic battle of the letters against any type of standardization, imposed on them by alphabetic rules. His music is marked with the artist's experimental approach and represents a mixture of metal and rap with futuristic and apocalyptic elements. Five years have passed since the departure of the legendary artist, and some of his works are yet to be discovered. One such work is his music album created with producer Jonah Mociun. The album entitled Cosmic Flush will soon be released by Gamma records and Magda Danysz Gallery in London will organize an exhibition of paintings and audio recordings inspired by this music collection.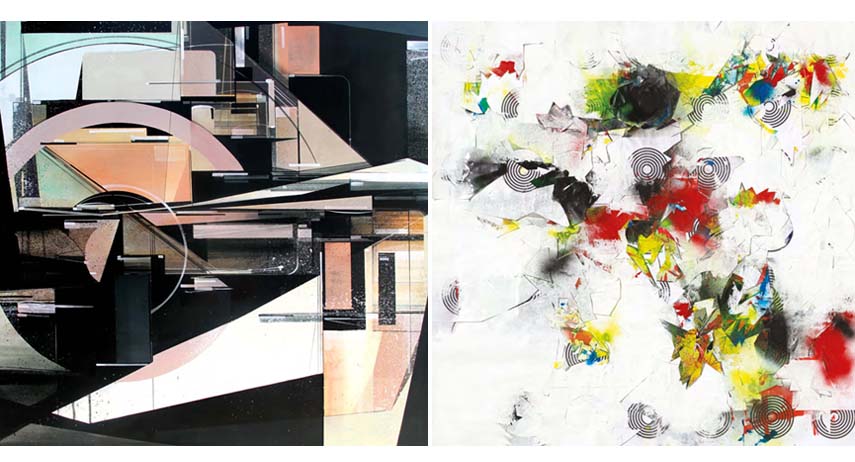 Cosmic Flush Music Collection
Few years before he passed away, the multi-talented artist produced the collection of breakcore and speed metal influenced rap songs, entitled Cosmic Flush. This collection of music tracks that represents the artist's magnum opus, went unreleased for eight years. Now, this unique work of art is about to be published. Cosmic Flush represents the unique mixture of hip hop and speed metal music, science fiction influences and extreme sonic exploration. The exhibition at Magda Danysz Gallery will feature remixes of seven core Cosmic Flush tracks, each remixed and reinterpreted by some of the world best visual and audio artists such as Divine Styler, Edan, Mike Ladd, Sam Sever and Psychopab.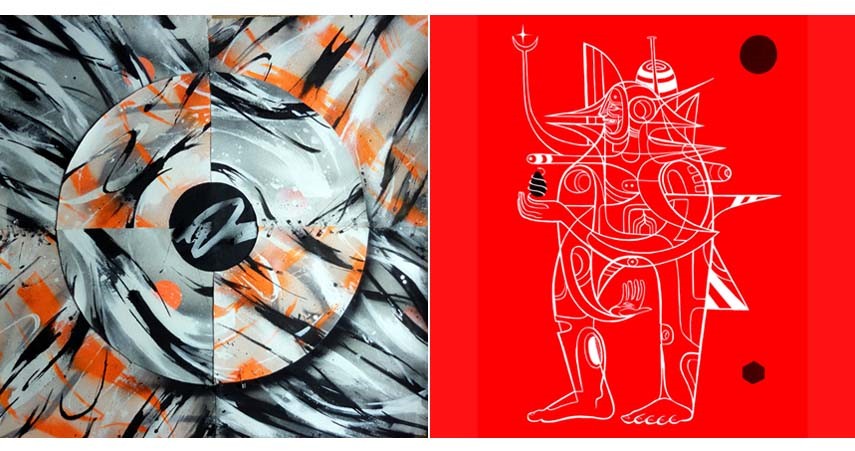 Canvas Works at Rammellzee Inspired Exhibition
Apart from the music tracks remixed by the noted audio wizards, Cosmic Flush exhibit will showcase a series of paintings inspired by the works of the late artist. After exhibiting his work at Jonathan LeVine Gallery in New York, artist Augustine Kofie, will display one of his colorful geometric mix media artworks at Cosmic Flush group show. Renowned American graffiti artist Futura, created Year of the Ramm, mixed media on canvas artwork inspired by How's My Girlfriends, one of Rammellzee's Cosmic Flush songs.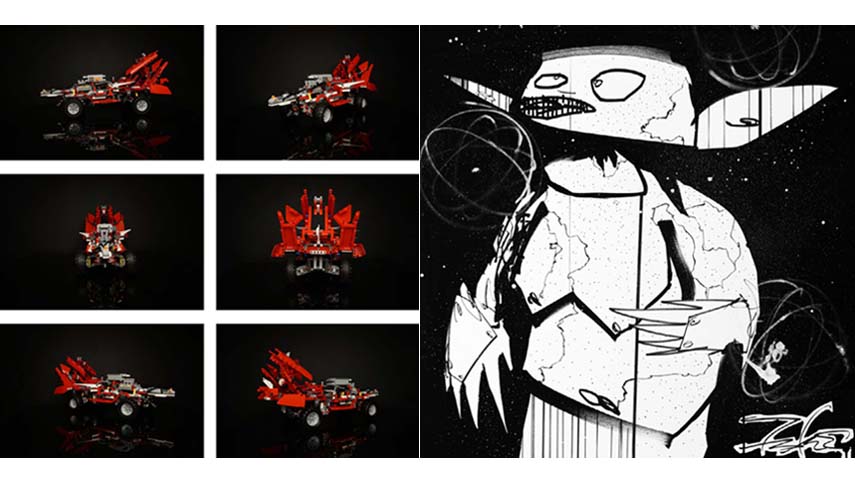 Rammellzee Music Set at Magda Danysz London
Cosmic Flush, Rammellzee inspired group exhibition will open on Thursday, December 10th, 2015. The exhibition opening will be accompanied with a party where DJ Food will be performing seven core tunes from Rammellzee's music set. The visitors of Magda Danysz Gallery will have the opportunity to hear the remixes and enjoy the paintings at the renowned London's gallery till December 22nd, 2015 when the exhibition closes.
Featured image : Dan Lish - The Rammellzee (Ego Strip series) ; Images courtesy of Magda Danysz Gallery