In the 1980s, Karen Bystedt, a promising photography student at the time, rung up the Interview offices, when to her surprise, Andy Warhol answered the phone. She convinced him to sit for a portrait at his iconic creative studio, the Factory, for her book Not Just Another Pretty Face. Bystedt took 36 shots of the artist, who then posed wearing a tweed jacket and a perfectly styled wig, materializing a rare and remarkable sense of vulnerability.
One of these shots will be the absolute protagonist of a unique exhibition at Artrust, reinterpreted by contemporary artists Serena Maisto and Raul. Titled One. Two. Andy - one photo, two artists and the myth of Pop Art, the show will present an inspirational collaboration between these two creatives, balancing individuality and variety in an original manner.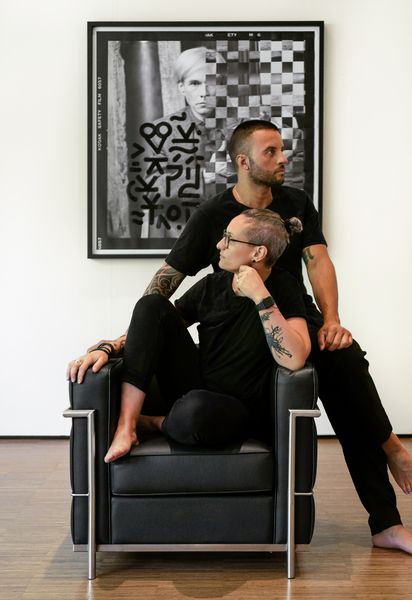 The Iconic Photo Session
Karen Bystedt's photographs of Andy Warhol capture the artist's bewildering gaze, at the same time allowing us to discover his human side. In 1983, Bystedt published two photographs of Warhol captured that afternoon in her aforementioned photo book Not Just Another Pretty Face, while others, unfortunately, got lost. When she rediscovered ten of them in 2011, she decided to give them a new life into the project The Lost Warhols.
Over the next four months, Bystedt invited contemporary artists to interpret her images in their own artistic language, conceptualizing a series of collaborations which developed and expanded over the years. Among the artists who took part in the project are Serena Maisto, known for her works which draw from action painting and in particular from Jackson Pollock, and Raul, known for works characterized by instinct, speed, color, emotional dirtying and passionate streaks.
Patrizia Cattaneo Moresi, Director of Artrust, describes the exhibition as completely innovative compared to the usual shows held by the gallery:
On one side, there is continuity with the collaboration with two young artists such as Raul and Serena Maisto, on the other side, we present the novelty of the photographic medium, which for the first time, although reinterpreted and modified by the artists intervention, becomes the protagonist of one of our exhibitions.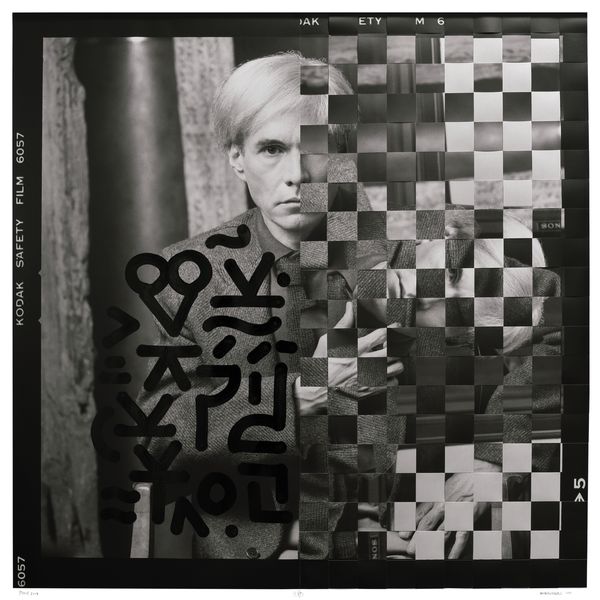 Reinterpretations by Serena Maisto and Raul
Raul, a globetrotter who finds inspiration in his changing surroundings, first met Karen Bystedt in Los Angeles when he was introduced to her by a mutual friend. Upon entering her studio, he was drawn to the popular photographic self-portrait Golden Queen, deciding to make interventions on it with his pseudo calligraphic signs. Captivated by Raul's genuine style, Bystedt soon invited him to reinterpret the iconic portrait of Warhol, which resulted in a series of 75 photographs of three different dimensions, known as Meditations with Andy. In an intimate and intense flow of energy between himself and Warhol's gaze, the artist used white spray, pink acrylic, orange metal paint, creating a dramatic contrast with the black and white shots.
On the other hand, reinterpreting the image through the concepts of weaving and deconstruction, Serena Maisto restructured the portrait with graphic and abstract lines, reacquiring an assembled form due to the weaving of the strips in a constant coming and going between abstraction and figuration. The resulting work explores the strong recognizability of the images, once that they have been memorized in the brain. "It is incredible how the brains can still recognize even just the eye of Andy Warhol, or the hair…," Maisto explained. "This is what happens when our brain stores a shape so well, a face or any other image even if broken."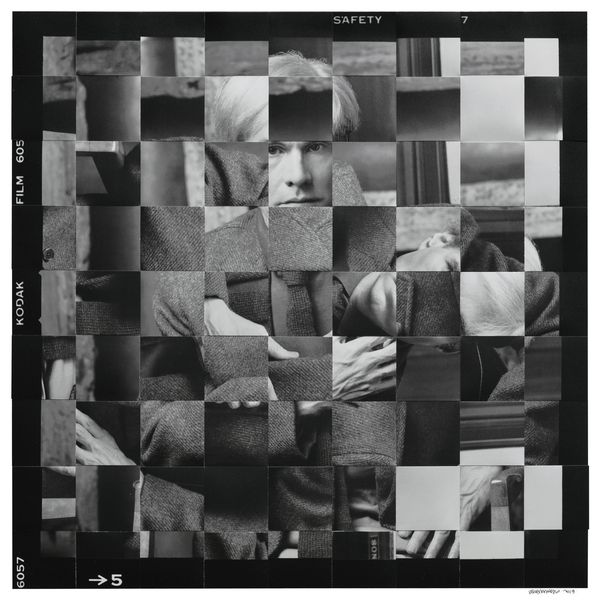 One. Two. Andy at Artrust
As Cattaneo Moresi explains, this exciting exhibition encourages the interaction between four artists and four different interpretations:
Each artwork is, in fact, the total result of three other works of art: the original artistic reprocessing of Serena and Raul, Karen her photo shot, capturing the uniqueness of Warhol's gaze, and Andy Warhol himself, who in being an icon and symbol is an impersonated work of art.
The exhibition One. Two. Andy - one photo, two artists and the myth of Pop Art will be on view at Artrust in Melano, Switzerland from September 16th until December 20th, 2019. It will run alongside the capsule exhibition 51 steps. Joan Miró, focused on the graphic production of the Catalan artist.
Featured image: Raul - Lpink 3/5, Acrylic, 120 x 120 cm. All images courtesy of Artrust.